TASIS The American School in England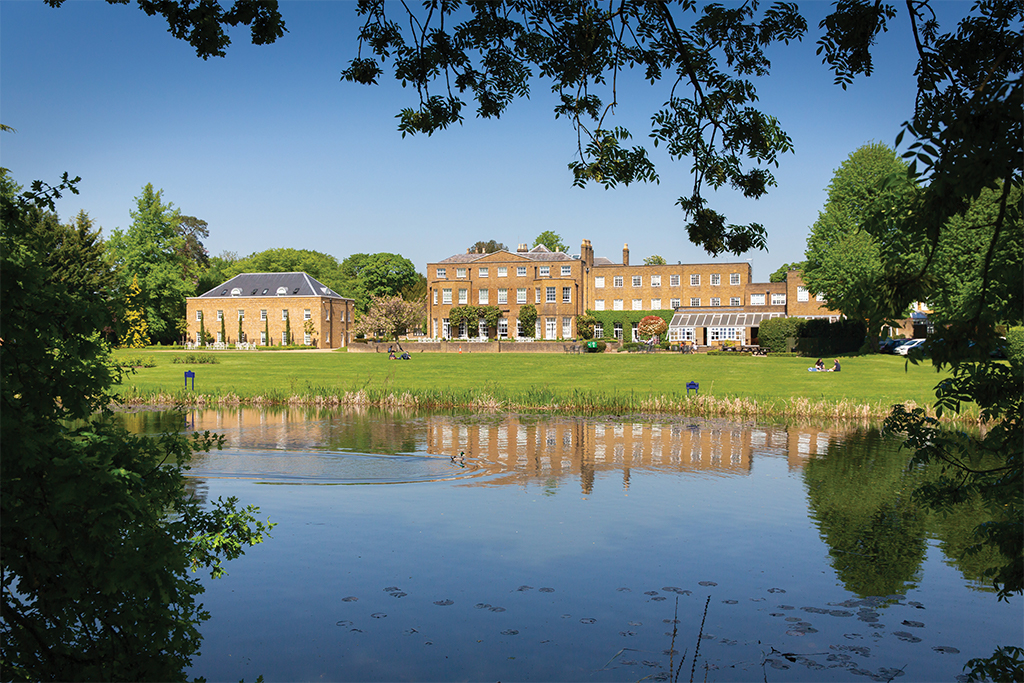 Address: Coldharbour Ln, Thorpe TW20 8TE, UK
Website: www.tasisengland.org
Founded: 1976
Number of Pupils: 620
Ages: 3-18
Fees: Day Fees: Early Years Program (Ages 3-5) £12,770; Grade & Full Year Tuition Fees: K – 3, £21,740; 4 – 8, £25,360; 9 – 13 £27,430. Boarding Fees: Full Year (Grade 8–13) £50,850
Head Teacher: Bryan Nixon
Religious Affiliation: Non-denominational
Entrance Procedure: Online applications for students aged 3 to 18 are welcome throughout the year on a rolling basis.
Email: [email protected]
School Visits: There is no better way to discover the magic of TASIS England than seeing it for yourself. If you can visit our beautiful and safe campus in the village of Thorpe in the future – please do!  We offer individual tours, year-round, between Monday and Friday.
Open Days:
Friday 30 September 2022, 9.30 am – All School Open Morning
Saturday, 18 March 2023, 9.30 am – All School Open Day
Tuesday, 23 May 2023, 6.30 pm – All School Open Evening
Watch the video…
https://www.youtube.com/watch?v=7wE5f2ULGdc
Curriculum
In the Lower and Middle Schools, the Core Knowledge Sequence provides the foundation for the curriculum, which ensures that all students in these sections learn a coherent and unified body of knowledge and academic skills.
Upper School students follow a challenging college-preparatory curriculum, with the option of pursuing the International Baccalaureate Diploma or Advanced Placement courses in many subjects.
Games & the Arts
TASIS England is proud of its extensive Sports, Activities, and Arts programs, which include Studio Arts, Theatre, Dance, Music, Photography, and Film.
Read more on TASIS' co-curricular offering here.
Pastoral Care
TASIS England is committed to the safeguarding and well-being of all children.
We recognize that we have a duty to ensure arrangements are in place for safeguarding and promoting the welfare of children and we will carry out this duty through our teaching and learning, pastoral care, extended school activities and daily site management. Our aims are prevention, protection, and support.
Read more on TASIS' Safeguarding here.
University Places
TASIS England graduates currently attend over 200 universities worldwide including the following institutions, which are among the top 100 according to the Times Higher Education World University Rankings.
See the Matriculation list here.
Head Teacher's Philosophy
TASIS England inspires a passion for learning throughout our day and boarding programs. Your children will be encouraged to take ownership of their learning and to contribute to their community. At TASIS England they will gain independence, responsibility, respect, and a sense of creativity through the development of relationships that will transcend their time at our School. 
Outstanding Characteristics
Leading international school for day (ages 3-18) and boarding (ages 13-18)
Average class size of 15 students
International Baccalaureate (IB) Diploma Programme & Advanced Placement (AP) courses
Excellent university placement in the UK, US & worldwide with individualized university counselling
60 nationalities & 30 languages spoken on campus
45 minutes from central London & 20 minutes from Heathrow Airport
---
---