The King's School, Canterbury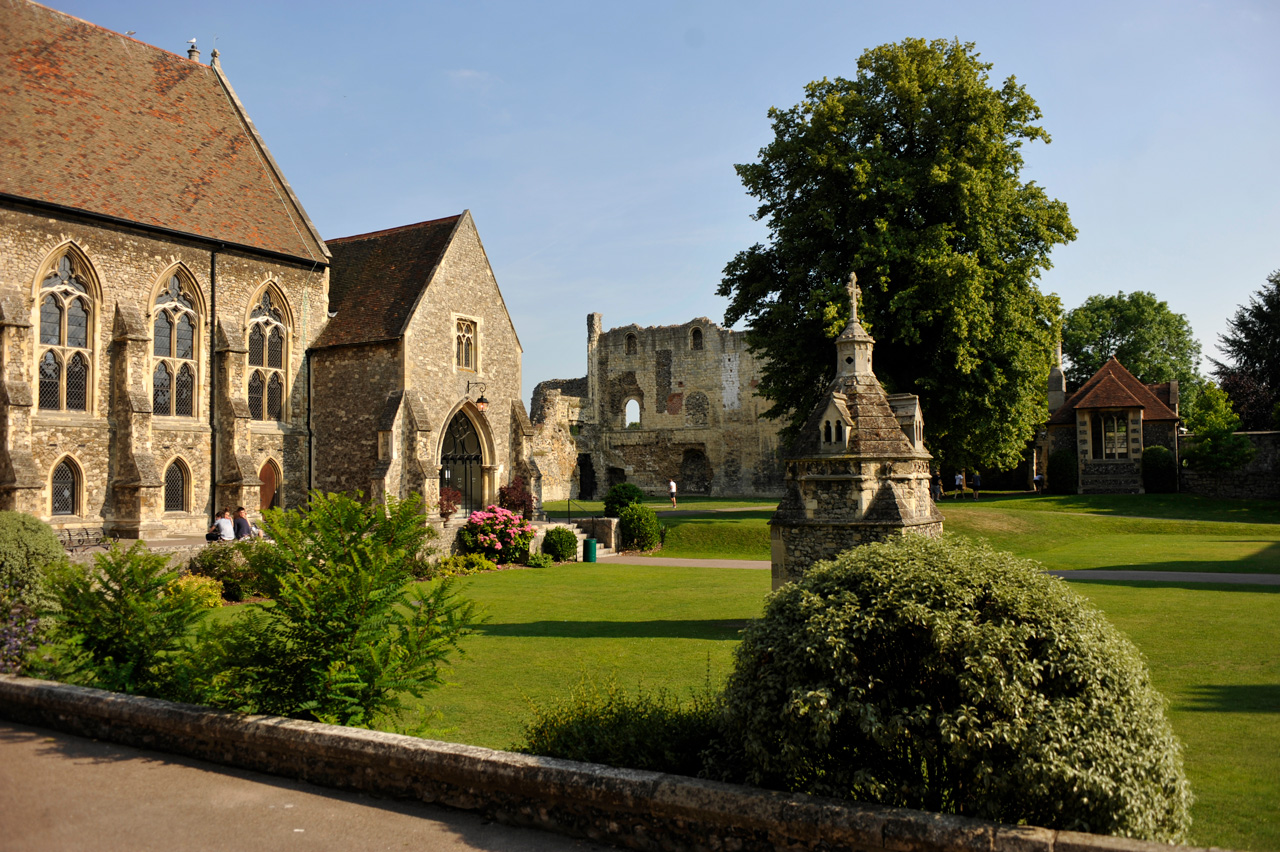 Address: 25 The Precincts, Canterbury, Kent, CT1 2ES
Website: www.kings-school.co.uk
Founded: 597AD
Number of Pupils: 431 boys, 386 girls
Ages: 13-18
Head Teacher: Mr Peter Roberts
Religious Affiliation: Church of England but accepting of all faiths
Entrance Procedure: In order to secure a place at King's parents are advised to start the process about three years in advance. The first stage is to arrange a guided tour of the school and a meeting with a senior member of staff, with or without children. Most parents book such a visit following discussions with their Prep School Head.
The Registrar will seek an Academic and Co-curricular reference from each pupil's current Head Teacher during the Spring Term of Year 6. Following an appropriate report and dependent on the number of places available, a place will be offered for entry to The King's School in Year 9. It is expected that places offered on this basis are likely to be firm, subject to satisfactory academic and conduct progress through years 7 and 8. Head Teachers will have a very good perspective on their pupils' future achievements and in this way we are able to avoid the anxiety often caused by pre- testing and the Common Entrance Exam. The Common Entrance exam will be used for setting purposes. For pupils coming from schools that do not follow the Common Entrance syllabus, satisfactory performance in the King's Entry Exam will determine a successful application. The KEE is sat in January preceding the September date of entry.
It is possible for pupils to enter the Junior King's School at 11+. Progression through to the Senior School can be confirmed at this stage following a successful entry exam and interview for the Junior School. This place will be subject to satisfactory academic progress through the Junior King's School.
Contact: +44 (0) 1227 595579
Email: Mr James Outram (Registrar) – [email protected]
Mrs Bev Skilton (Assistant Registrar) – [email protected]
School Visits: 13+ Open Days are held in each term normally in March, June & October. Sixth Form Open Days are held in June and September.
The Curriculum
The King's curriculum is based upon strong academic roots. It emphasises and relies upon what is best in traditional independent school education, namely scholarly excellence supported by a caring pastoral and tutorial system, and a wide-ranging co-curricular programme.
Games & The Arts
Our primary aim is for pupils to enjoy sport at whatever level they choose to play. Over twenty sports are on offer, and a majority of pupils will represent the school in inter-school fixtures. The arts are widely celebrated with regular performances, exhibitions and the exciting King's Week, a unique festival of music, drama, art and recreation.
Pastoral Care
Pastoral care is regarded as an essential part of the School's ethos. The welfare of the pupils is the School's primary responsibility.
All pupils, whether Boarding or Day, are members of a House under the care of a Housemaster/Housemistress. Each House also contains a Matron and a Tutor team. The Tutor System has existed at King's since 1886; all academic staff are attached to a House and are allocated a tutor group, which consists of approximately ten pupils drawn from across all year groups.
University Places
The most popular leaver destinations are Oxford and Cambridge, the Russell Group of Universities and leading colleges in the USA.
Head Teacher's Philosophy
At the heart of a King's education is the dual pursuit of academic and co-curricular excellence. The wide-ranging interests, the intellectual ambition and the development of self discipline that such pursuits engender are highly prized in our modern global society. The quality of the teaching and the breadth of the activities outside the classroom mean that the lessons learnt and the skills acquired stay with our pupils for life.
Outstanding Characteristics
The King's School is reputedly the oldest continually operating school, dating from 597AD
The School is uniquely situated on a World Heritage Site within the Precincts of canterbury Cathedral
King's is part of a growing family of schools which includes a Junior School, and an International College opening in September 2018
---
---