This long-serving convertible is 30 years old and better than ever, says Jeremy Taylor
TOWN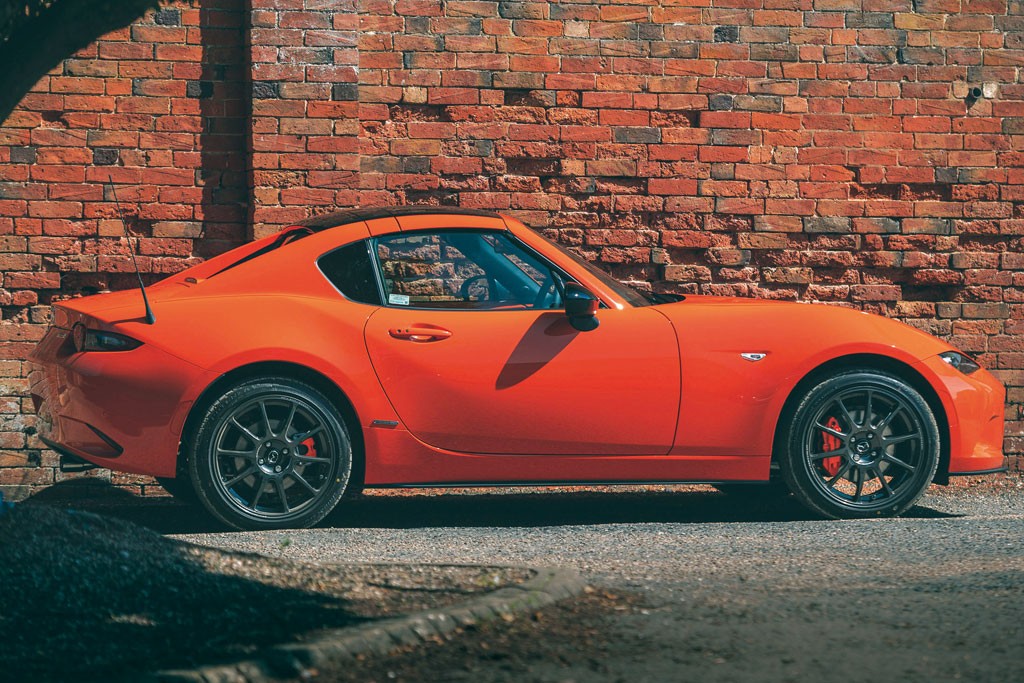 It's official – the little Mazda MX-5 is the bestselling, two-seat sports car of all time. Forget the pricey BMW Z4 and Porsche Boxster, if you want a little extra zoom-zoom on a tight budget this is the one. Lightweight, simple to drive and lots of fun, the world's number one roadster is now even better. A special 30th anniversary version is available too – provided you like a bright orange paint job. Often described as a modern-day MGB because of its affordability and ease of use, the MX-5 is far better than that – being a Mazda this convertible doesn't leak, burn oil and has first-class reliability.
The latest RF version – that's Retractable Fastback – also features a folding hard-top roof. Far from adding extra weight, the tin top means less noise at cruising speed and reduces the risk of vandals slashing your fabric roof. Around town there's a greater sense of security and, when the sun does shine, the roof folds away in 13 seconds. The RF is around £2,000 more expensive but well worth it for the extra peace of mind. Compact and nimble, the MX-5 is a joy to drive around town. The rear roof buttresses on the RF make reversing a little tricky but parking sensors and a rear camera prevent the dents.
RATING: 4/5 HANDBAGS
Vital Stats
Mazda MX-5 RF 30th Anniversary
PRICE £29,895
ENGINE Engine 2.0-litre
POWER 181 hp
0-62MPH 6.8 Seconds
ECONOMY 40.9 mpg
COUNTRY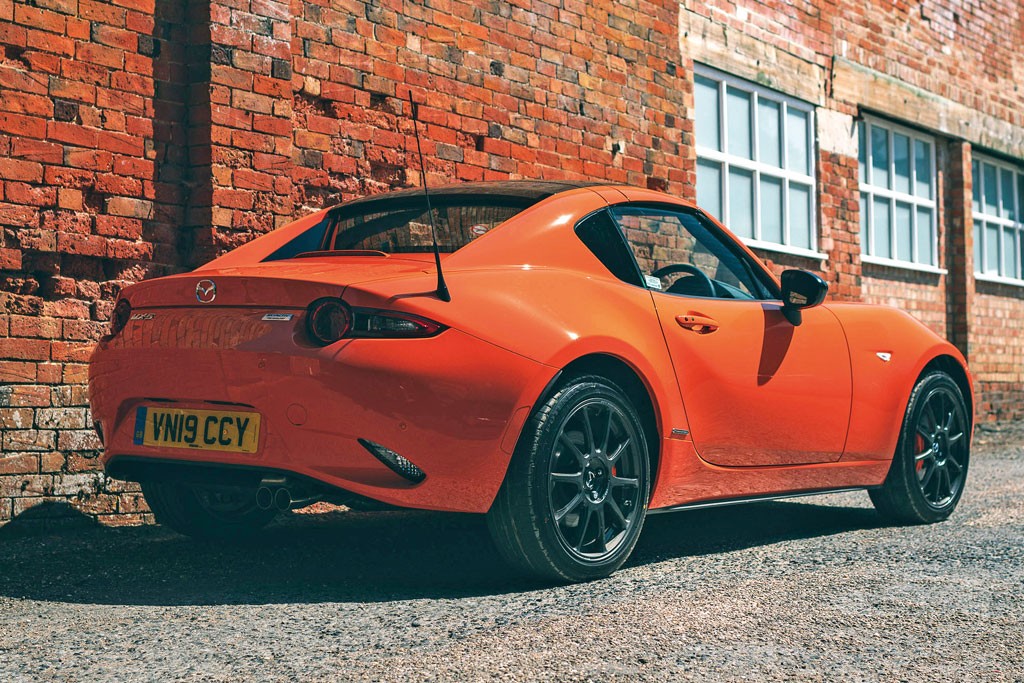 This is the most refined MX-5 ever. The stitched leather trim and heated Alcantara seats are first class, although some find the Mazda's low driving position without seat height adjustment unfamiliar. A slab-like infotainment screen is a carbuncle on the dashboard and it's easy to accidentally knock the control knob situated by the driver's left hand. At least the high set gearstick is perfectly placed for enthusiastic driving. Equipped with the larger, 2.0-litre engine the RF feels brisk on a cross-country drive. The high-revving engine needs to be worked hard to extract every ounce of performance.
There are far quicker hot hatchbacks around but none offer the same sense of joie de vivre. Even on a dull day it's fun to lower the roof on the RF and enjoy an engaging drive in a cosy cabin made for two. Mazda has equipped the MX-5 with a whole raft of safety features, while sat nav and an upgraded Bose sound system are standard in the Anniversary car. The orange special is restricted to 3,000 units globally. While it's not cheap, entry-level versions with a 1.5-litre engine start at below £20,000. Iconic is often over-used to describe cars these days but the MX-5 is pure, petrol-powered pleasure.
RATING: 4/5 WELLIES
More from the Road Test Series
Nissan Qashqai | Volvo XC90 T8 R-Design | Honda NSX | Mercedes-AMG E 63 | Ford Mustang
---