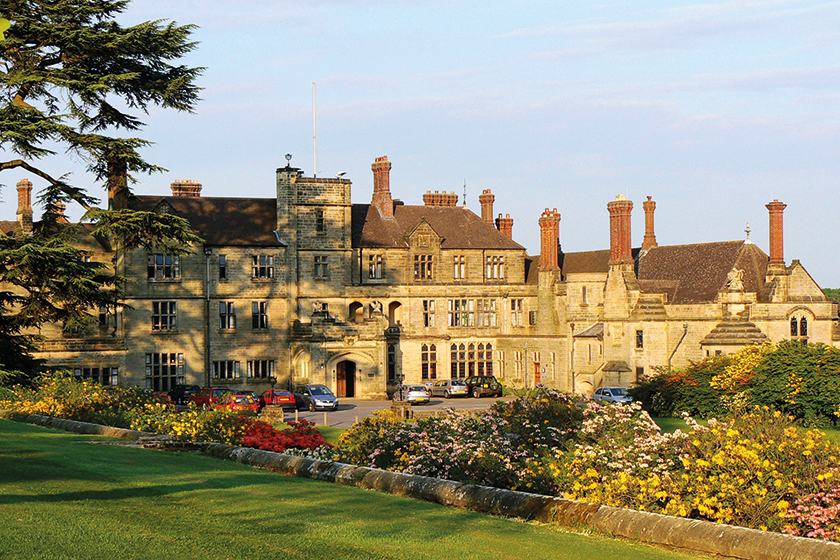 Address: Paddockhurst Road, Turners Hill, Crawley, West Sussex RH10 4SD
Website: worthschool.co.uk
Founded: 1959
Number of Pupils: 615, day and boarding (boarding from Year 9)
Ages: 11-18
Fees: £5,510 – £11,740 per term (for 2019–20)
Head Teacher: Mr Stuart McPherson, MA
Religious Affiliation: Roman Catholic/ Christian
Entrance Procedure: Applications are welcome at any time and we will advise parents about availability at that time. The registration fee is £150. Admission is by means of reports and references from the candidate's current school, assessments and interviews.
Contact: Mrs Lucy Garrard, Registrar
Email: [email protected]
School Visits: Private visits available by appointment. Please contact the Admissions team.
The Curriculum
Worth offers a broad and balanced curriculum with GCSEs and the pre-IB available (later for non-UK students)and the choice of A-levels or the IB in the sixth-form.
Games & the Arts
There is a dynamic arts, drama and music scene with many concerts and productions. Last year over 87 per cent of all pupils represented Worth in a sporting capacity. As well as mainstream sports there are 21 others on offer such as horse riding and sailing. The wider curriculum offers over 132 activities and a lively weekend programme.
Pastoral Care
Care of each student is of central importance throughout the school. Each pupil is a member of a house and has a personal tutor who monitors progress and assists the housemaster/housemistress with overall care. The house support structure also includes a chaplain and a matron. Parents are welcomed as integral to the school and there are regular points of contact, with parent-teacher consultations, meetings, social events and active support from the 'Friends of Worth' (the parents' association).
University Places
Students go on to top universities in the UK and abroad.
Head Teacher's Philosophy
Our aim at Worth is to encourage each student to discover his or her God-given purpose in life and then to help each student in developing the skills, confidence and character needed to pursue that path. We achieve this through individual care, great teaching, opportunity and, importantly, through community. It is why we can say that Worth provides education with heart and soul.
Outstanding Characteristics
ISI Inspection in November 2017 – Worth judged to be 'Excellent' in all categories
Academically ambitious with a value added at GCSE of +1.00 to prove it
Full seven days a week boarding
A multi-million pound sixth-form Centre opening in the 2022–3 academic year
Set in 500 acres of beautiful countryside between London and Brighton
---
---