The Goodwood Festival of Speed will celebrate its 25th anniversary at this year's Silver Jubilee from 12-15 July.
'Festival of Speed – The Silver Jubilee' will feature a nostalgic journey back over the event's past 25 years, charting its humble, single-day debut on 20 June 1993, to the global, televised phenomenon it has become.
Drive by the Goodwood Festival of Speed This Weekend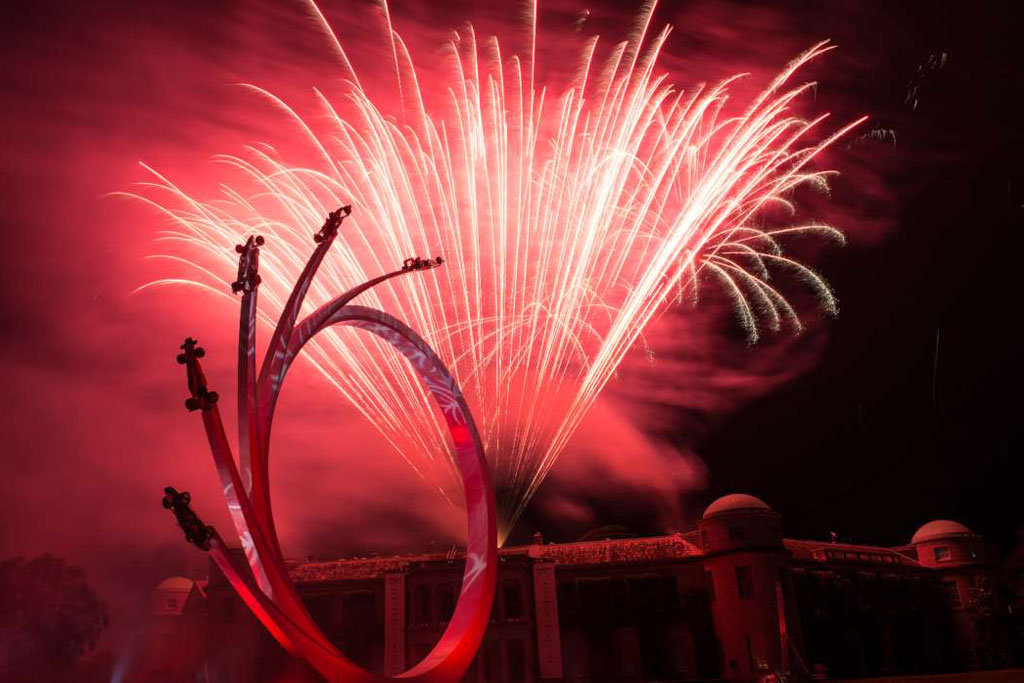 The Duke of Richmond (formerly Lord March) will choose his 25 favourite festival moments – personal highlights that have been landmarks in the festival's history. These moments, and the drivers and cars that created them, will be cornerstones of this year's event alongside the usual slew of vehicles from the dawn of motoring to the present day and beyond.
What's On
Main Features
The Hillclimb – The most iconic aspect of the Goodwood Festival of Speed. To see cars storming up here is a delight for any motorsport enthusiast.
F1 Paddock – The place to be if you want to get within inches of the latest F1 cars from top teams around the world.
Supercar Paddock – Host to the most advanced cars in the world.
Style et Luxe – Cartier Lawn – A fine concours d'elegance, where beautiful cars are presented in exceptional condition.
Central Feature – Historic German marque Porsche will celebrate seven decades of sportscar manufacture.
Action Areas
Goodwood Action Sports – A crowd favourite, GAS sees Freestyle Motocross, Trials, BMX and Mountain Bike stars pull out their best tricks on a specially made collection of jumps.
Rally Stage – It is not only dirt that flies on the Rally Stage, the cars themselves get air as they tear around the woodland course.
Aviation & Air Displays – What would Goodwood be without a celebration of aviation, complete with world class air displays? The Aviation Exhibition features a selection of beautiful aircraft and offers the opportunity for flight experiences.
A full programme is available online.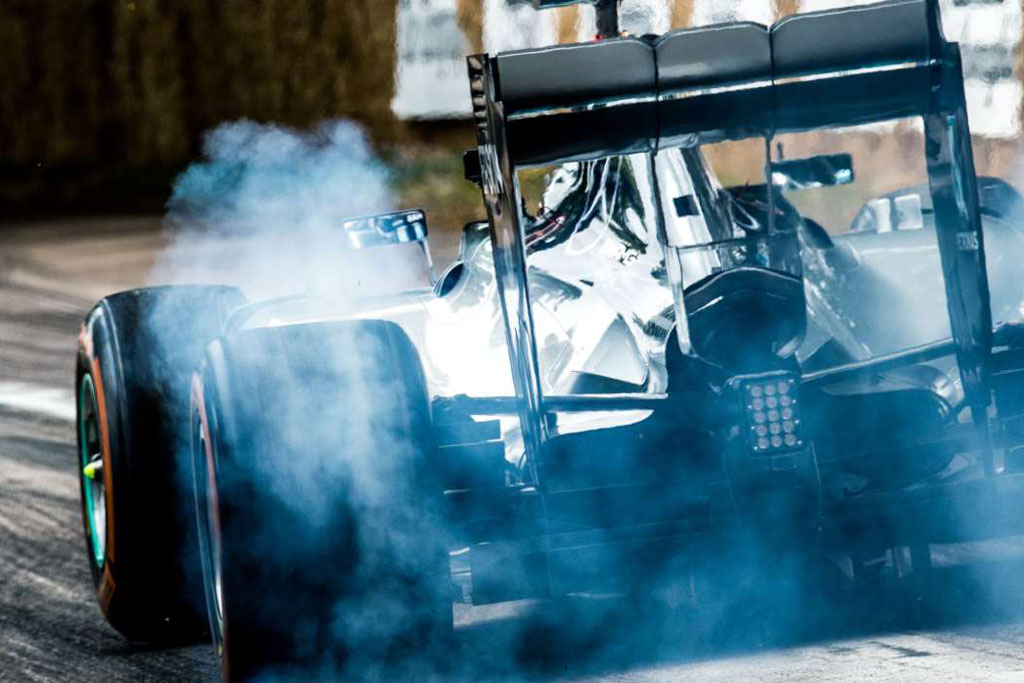 Tickets
Weekend Admission: £164
Thursday 12 July is now sold out
Friday 13 July Admission: £57
Saturday 14 July Admission: £69
Sunday 15 July Admission: £69
Ticketing is bookable online. A variety of Festival of Speed packages are also available to visit in style.
Summer Holidays Activities in London and Beyond
Eating & Drinking
Pre-bookable Restaurants
Farmer, Butcher, Chef, located just yards from the Hillclimb, showcases Goodwood's own reared meat, known for flavour, quality and provenance.
The Goodwood Bar and Grill, located next to The Goodwood Health Club with views out to the golf course, features the main restaurant for table service, and the Club Room, a relaxed lounge where you can order your favourites directly from the bar.
'Best of British' Hamper
British Fine Foods have created a range of luxury picnic hampers for two people to share (pre-order for collection at Festival Of Speed). Each hamper is filled with specially chosen luxuries and artisan produce from award-winning producers across the British Isles. There is a choice of champagne, wine, Goodwood Estate beer, fresh pork pies, scotch eggs, salads, cured meats and sweets from which to choose.
Grab-n-Go
There are catering stands throughout the Festival of Speed, with everything from baguettes, burgers and pasties to street food and delicate baked goods. Guests will never be far from a coffee seller and there are well-stocked bars on site, too. A food & drink map is available to guide grub hunting.
Where to Stay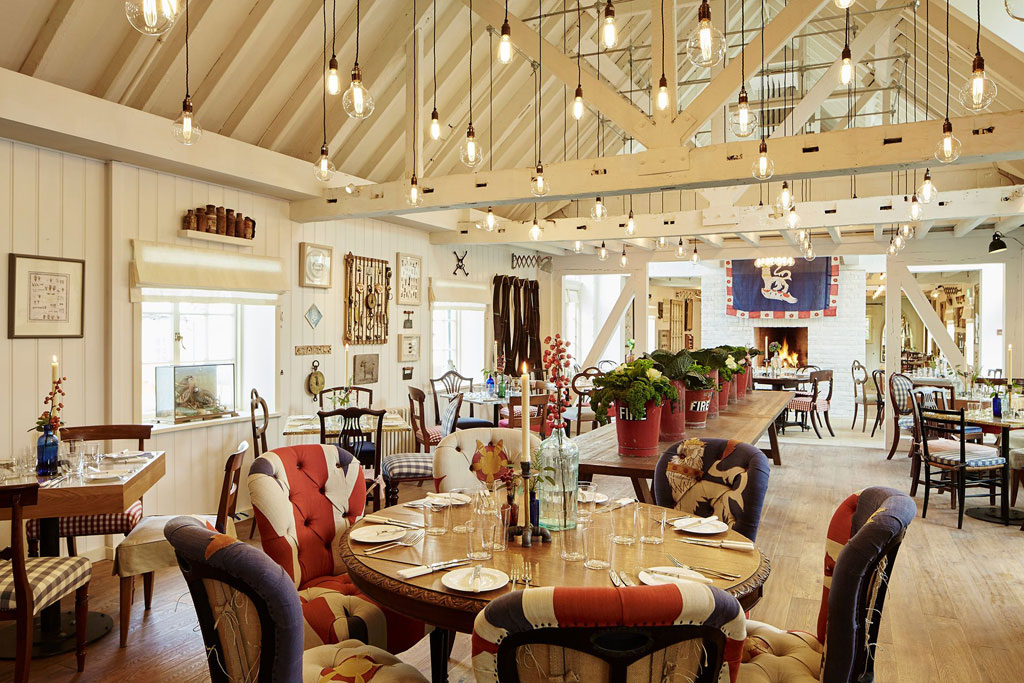 The Goodwood Hotel: Stay here, and everything that Goodwood has to offer is at your fingertips. Most famous for its Glorious Goodwood and Revival festivals, the hugely impressive sporting estate has many different elements, and guests of The Goodwood Hotel effectively become members of each one of them. Thus, the superb health club and Waterbeach spa is yours; also elegant private members' club, The Kennels; and the membership-only, championship Downs golf course, with its divine retro buggies, complete with ice box for that all-important bottle of champagne. But there's more: the pay-and-play Park golf course and Goodwood House itself. Plus, 19 days of racing a year at the prettiest of racecourses, perched on its ridge; the motor racing circuit where you can take a spin; and the historic aerodrome where you can fly a Cessna. And the hotel? Sleek and sophisticated with characterful bedrooms and high standards of cooking in the light and airy restaurants. Doubles from £125. See more starry eye inducing hotels in our Great British & Irish Hotels Guide. 
Information for Goodwood Festival of Speed camping is available online.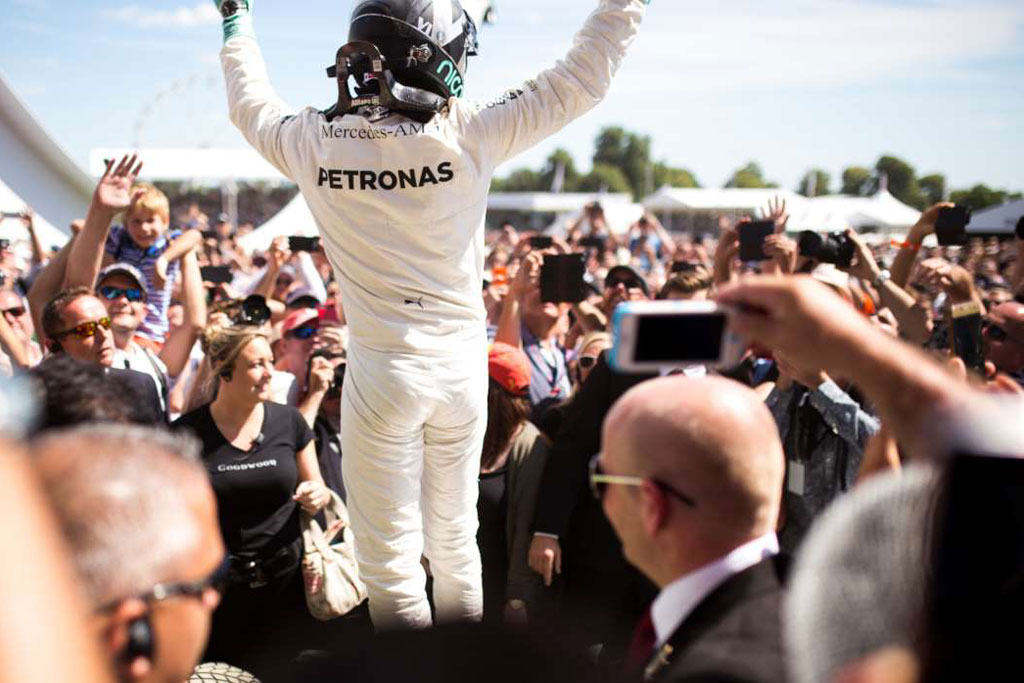 Getting Around
The Goodwood Festival of Speed is held at Goodwood Estate, located just to the north of the West Sussex cathedral city of Chichester, nestled in the South Downs.
From London: Follow the A3 (Junction 10 on the M25) south towards Guildford. About 3 miles past Guildford, at the Milford turning, take the A283 to Petworth, then the A285 to Chichester for about 6 miles. There is a regular service from London Victoria to Chichester (1hour 40 minutes), plus the coastal service from Brighton and Portsmouth. Buses or taxis are available at Chichester Station.
An event map is available online.
Visit goodwood.com
---