Rolex testimonee and one of the world's most gifted horsemen, Brazilian Show Jumper, Rodrigo Pessoa, shares a few key ingredients for success with Rosalyn Wikeley.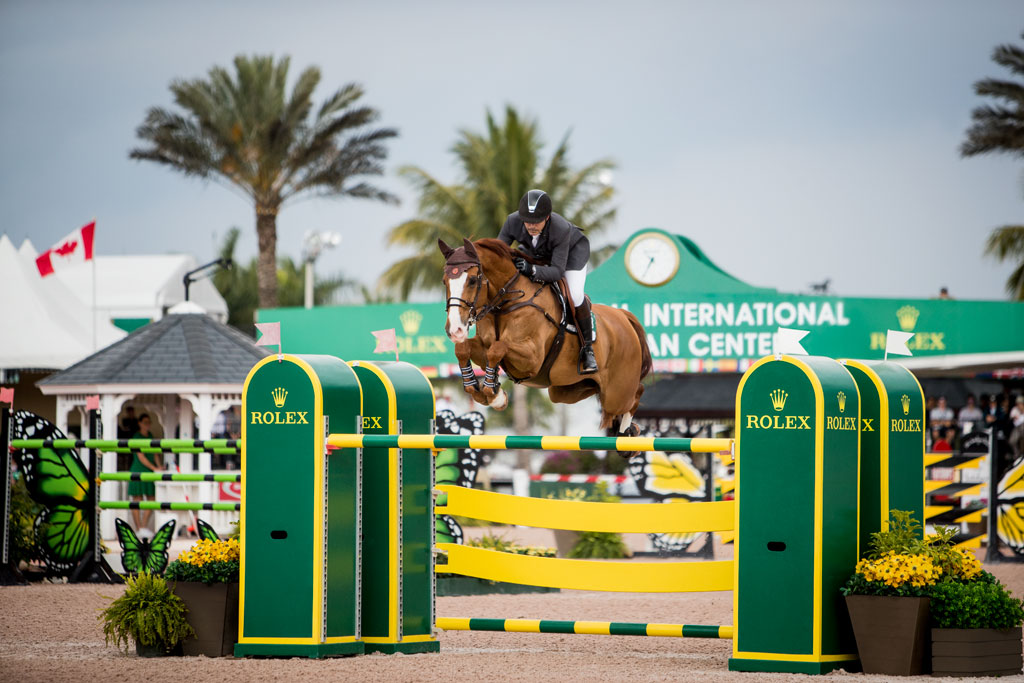 I meet Rodrigo Pessoa at his equestrian facility on the lush fringes of Brussels (an enviable office surrounded by Hansel and Gretel forest). An Olympic gold-medallist in individual jumping, Rodrigo has 70 Grand Prix wins under his belt, representing Brazil at six Olympic Games. He exudes the archetypical calm, focused energy of an accomplished sportsman. Now the new Irish Show Jumping team manager, he is plate spinning (with alarming efficiency). His training operation takes place between these magnificent stables and his main base in Miami, Florida in the autumn and winter. While Belgium may not be the sexiest corner of Europe, its position guarantees less travel for the horses.
Rolex has supported the talented equestrian since 1999, with Rodrigo joining the brand shortly after winning the World Equestrian Games in Rome.
So what does it really take to train and perform at Olympic level?
Vision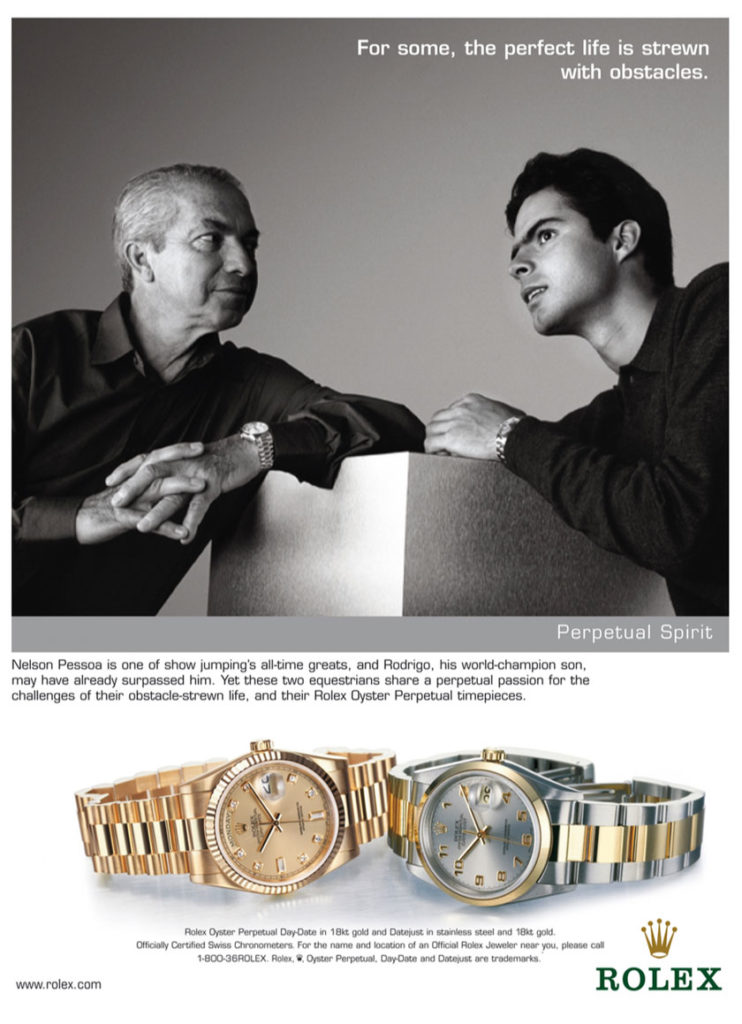 Rodrigo Pessoa grew up with the sport, his father a famous Brazilian equestrian who also competed in show jumping. It was soon clear that Rodrigo wanted to follow in his father's footsteps and they began competing together for several Championship events, even jumping off against each other for the prestigious title of the Grand Prix of Aachen in 1994. Rodrigo knew this was a double-edged sword from the get-go, with more responsibility and pressure. Nevertheless, seeing his father compete sparked a burning desire to 'be the best and win as much as possible'. The Olympic gold was the bullseye, one that he was prepared to work incredibly hard to reach; 'Identify your goals but be ready to put in the work to reach them, talent is not enough.'
Values and Philosophy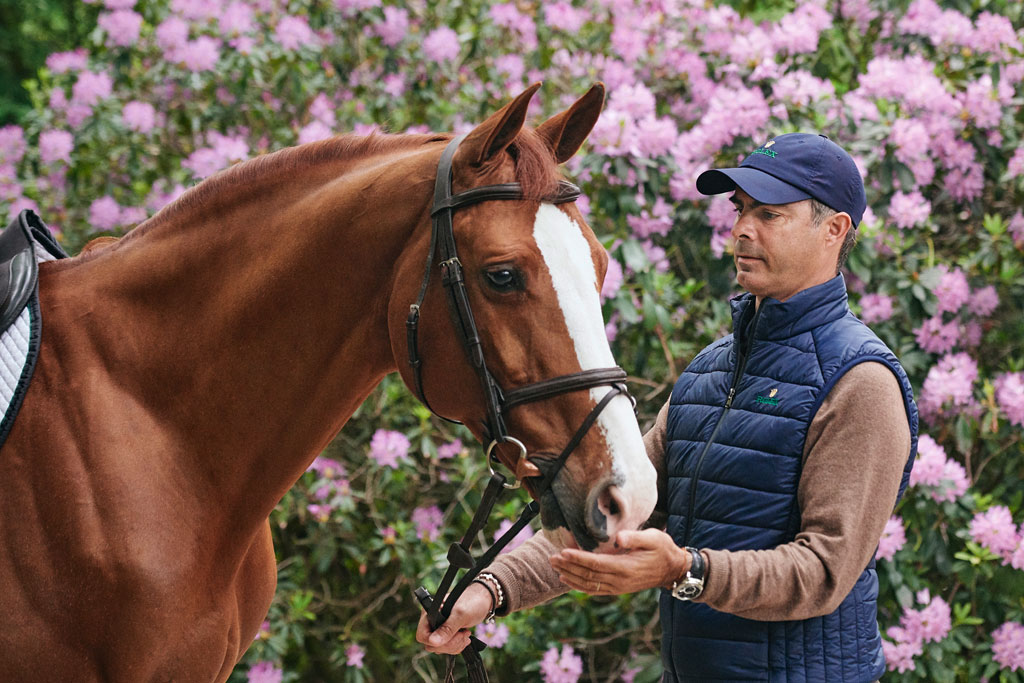 Rodrigo Pessoa's humility and drive are sober reminders of the integrity and grit behind the glamorous façade of sport. Success is a metric. There are clear lines for winners and losers so the race to the top requires meticulous planning and tireless energy. Rodrigo's philosophy is to keep things as simple and as natural as possible. This holistic view governs both the horses' schedule and his own. The horses are allowed to roam free outside with their companions for four to five hours a day. He sees this as imperative for their mental as well as their physical health. He feeds them vacuum packed food that is essentially posh muesli and places them on a treadmill when they're not training or resting for two half an hour slots a day to keep their joints supple. And out of the stables? Rodrigo emphasises the importance of 'being a good family man and trying to pass on values you had instilled in you by your parents to your children'.
Sebastian Coe on the 'Olympics of Jump Racing' 
An Agile, Intelligent Horse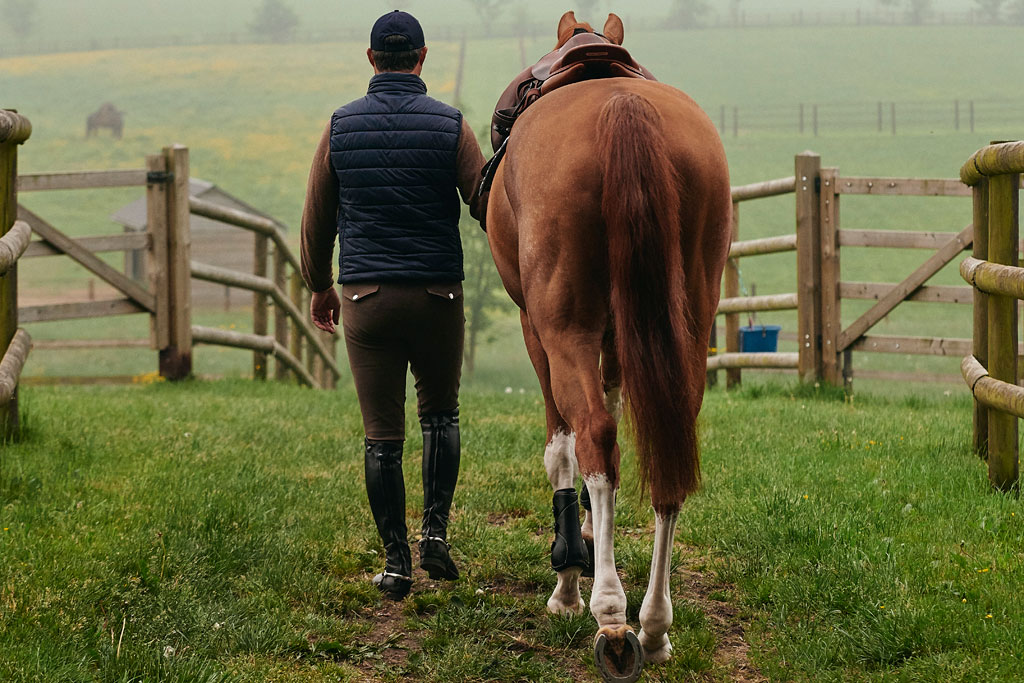 Rodrigo's favourite horse was Baloubet du Rouet, arriving as a five-year-old stallion 'wild and full of character'. Trained by Rodrigo's father, the horse had power and was very intelligent, 'you never had to explain anything twice to him'.  He was the horse that launched his career and put him on the map in 1999 and was the only horse to have won the World Cup Final three times in a row. 'It takes a phenomenal horse to do that.' The hunt is never-ending for a special horse and Rodrigo claims he will only participate in the next Olympics if he finds one. He always has between six and 10 horses (with eccentric names from Wagner to Karaoke) and prefers horses that are smaller and have 'more blood'.
Strategy and Organisation
This is where the magic happens, in the long, protracted fight to the top. Commitment is everything, as is organisation (Rodrigo's tack room exemplifies the military operation in hand). The equestrian is a firm believer in routine: 'don't do anything different just because it's the Olympic Games, some people who change their routine screw up'. A normal training day involves flexibility, strength and fitness (for both rider and horse), working on obedience and practicing over little jumps. 'With horses there are always surprises, sometimes you have to switch lanes.' It's a constant job that never sleeps – grooming, feeding, exercising, training, packing for shows.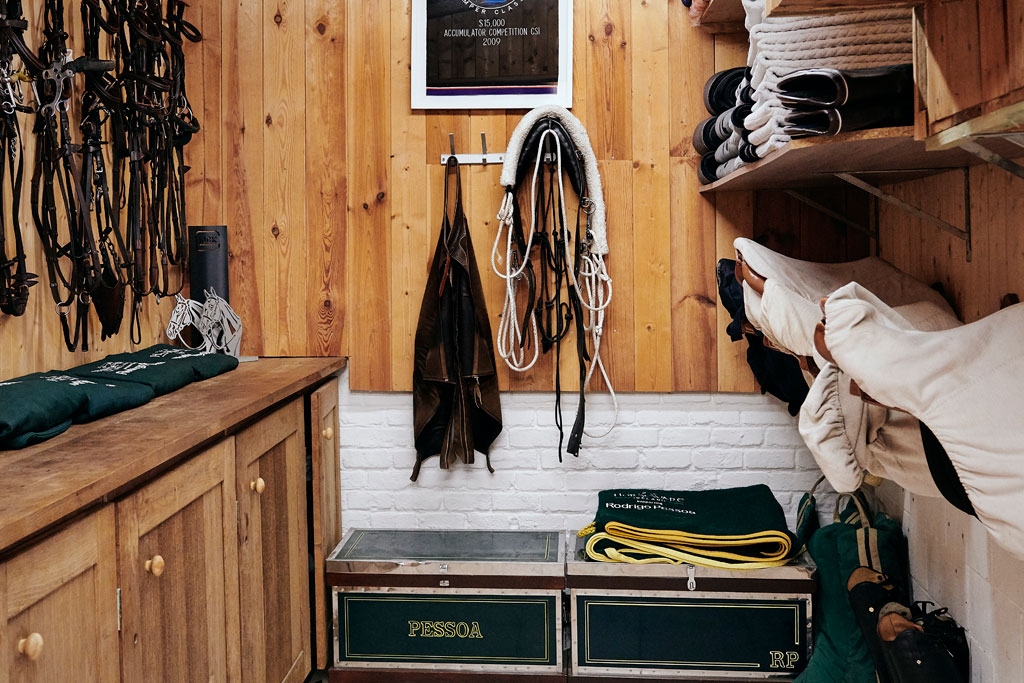 Rodrigo has switched lanes himself recently, taking up an offer to coach the Irish Federation show jumping team. 'I needed a break after the Rio Championships and it was a good opportunity to do something on the other side of the job.' He found himself fascinated by the human side of the work, what it takes to lead a group and how to prevent his students; from making his mistakes. He quickly increased the camaraderie within the team, of which he claims there was little, and made sure they knew their goals and clearly laid out the plan and execution to follow. 'They have to trust you, people have to have confidence in you as a leader… without honesty and transparency, it doesn't work… we're rowing in the same boat!'
Sebastian Coe on the Badminton Horse Trials 
Get a Good Backer
Rodrigo Pessoa is celebrating his 20thanniversary with Rolex, describing it as less of a 'contract' and more of a 'friendship'. He treasures their loyalty, staying with him through some rough patches in career and the company's ability to bring testimonees into their incredible network, 'they always solve a problem'. The relationship is cemented by Rodrigo's punctual nature, 'I feel naked without a watch on,' and Rolex's admiration for his accuracy, skill and desire to win.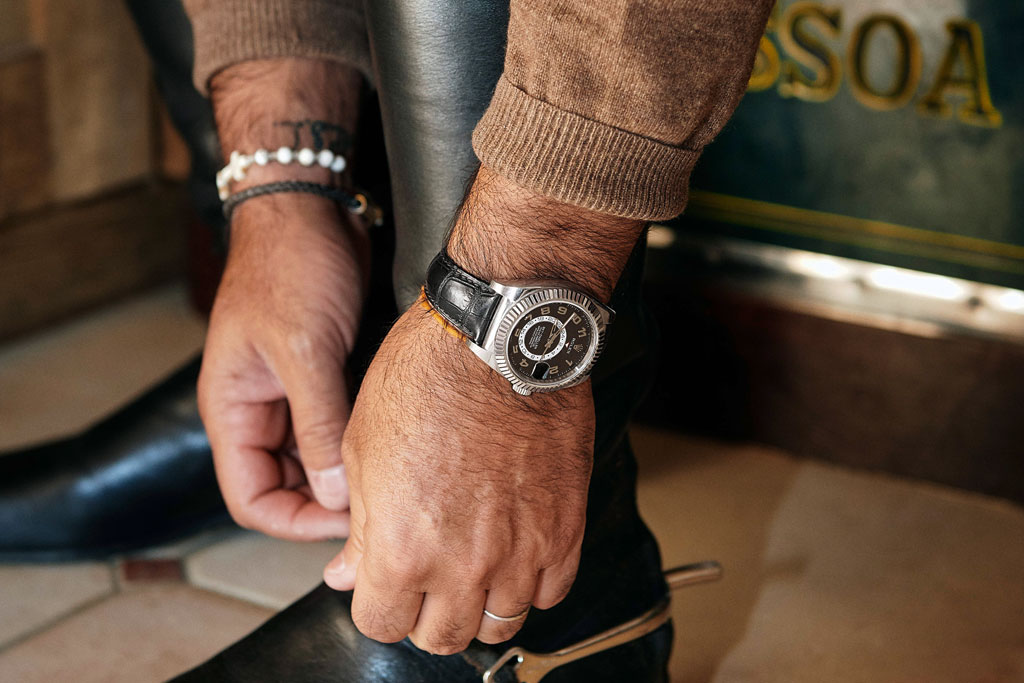 Rolex has done so much for equestrian sports. Rodrigo applauds the luxury watchmaker's amalgamation of various events into the Rolex Grand Slam as 'an example of money well spent'. The money in sport has spiralled out of control and it can result in too many shows, putting both riders and horses under a lot of pressure. 'People can lose perspective in sport.' Rolex has added The Dutch Masters to the Grand Slam Show Jumping roster this year, joining the world's most historic Majors – CHI Geneva, CHIO Aachen and the CSIO Spruce Meadows 'Masters'.
With each horse costing around 80,000 a year, financial support is imperative. It also helps talented equestrians who may not have come from wealth (such as Kent Farrington) to have an initial chance. Rodrigo recommends working in stables under a big name in the business, building her/his respect in the hope that they put you forward to an owner. 'If you're talented you need to put yourself into a situation where you're spotted!'
Live a Little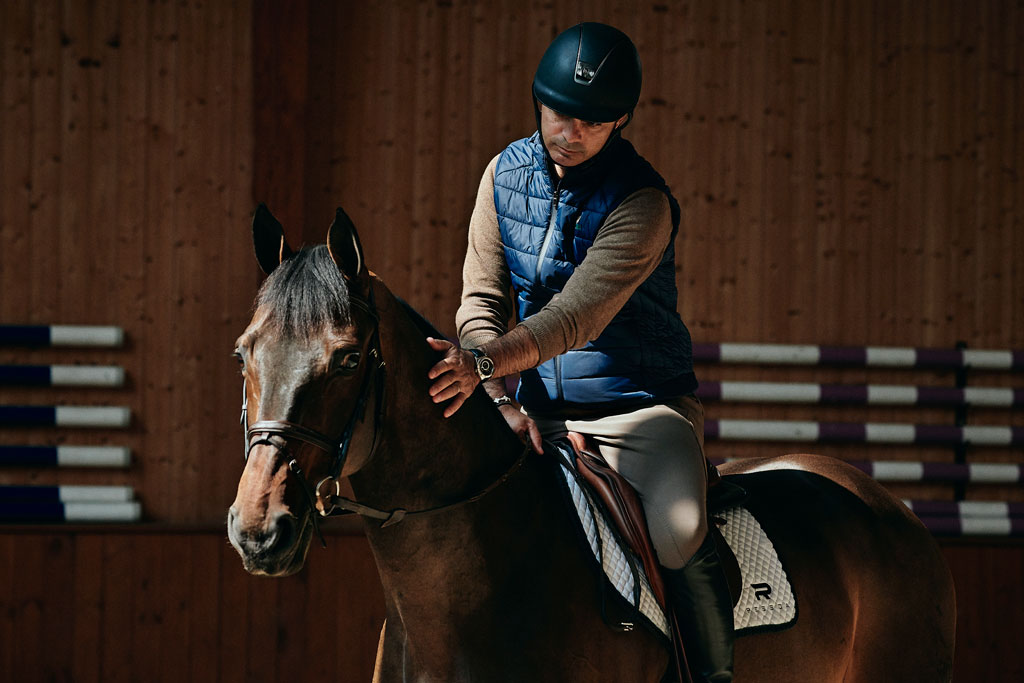 Rodrigo practices what he preaches on the horses' wellbeing, cherishing 'down time' with family and friends. Here are his favourite haunts between Brussels and Miami.
Brussels
Stay: Chateau Du Lac
Miami
Stay: One Hotel Miami Beach
Eat: Prime 112 Steak Restaurant
MORE TRAVEL: 20 Places to Sleep Before You Die | The C&TH Guide to the Maldives | C&TH Spa Guide 2018
---