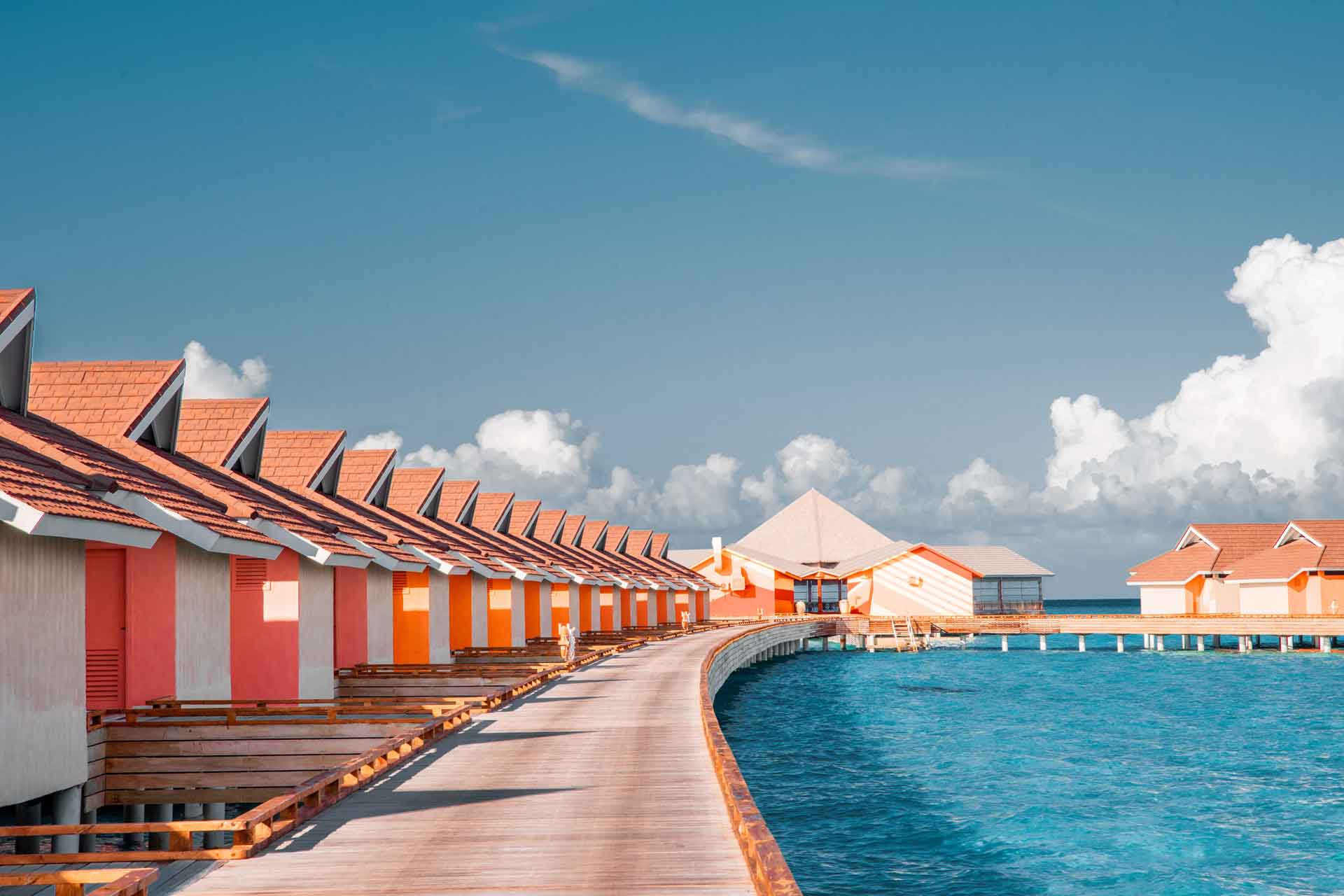 The Best Resorts in the Maldives
---
The best places to rest your head in paradise
Now is the time to start planning your next dream holiday. And if you're looking for paradise, the white sands and turquoise seas of the Maldives might mean it's close to the top of your wish list. We've been embracing island life for this guide to the best resorts in the Maldives – offering everything from beach-front rooms to over-water dining, these hotels will make your experience of paradise all the more perfect…
Why The Maldives?
This archipelagic country in the Indian Ocean sets the bar very high when it comes to island getaways. Overwater stays (often with slides from your bedroom to the sea) come as standard, and the secluded desert island vibe is guaranteed. World class hotels are in the majority, with many occupying their own private islands and hosting world-class spas, sustainability labs, underwater restaurants and more. There are also lush jungles to explore, as well as reefs to observe (and protect). Treehouse bars nestle along coastlines, lagoon spas offer the perfect place to relax and conservation programmes set the standard high.
Choosing Your Island
Picking your Maldives holiday by island is almost impossible, since there are more than a thousand, most of which are tiny. It's much better to consider your destination by hotel, which is why we're here to help. Another consideration is the journey time and method, since some are reachable by boat, whereas others require a (more expensive) sea plane to reach.
Sustainability
Ecotourism and the Maldives is a tricky topic to navigate. Overtourism remains a huge risk for many of the world's most beautiful destinations, but ecotourism also represents a lifeline to many at-risk countries. Costa Rica provides a model of how tourism can transform a country at risk of environmental destruction and the Maldives relies on tourism for its economic survival, and increasingly sustainability initiatives provide a lifeline for the ecological survival of this archipelagic nation. Speak to your hotel about their sustainability initiatives and consider how you could leave a positive impact during your stay, whether this is a financial or physical contribution to the community and/or the conservation of this beautiful destination.
Are you ready to find your perfect Maldives resort?
The C&TH Guide To The Best Hotels In The Maldives