A true fright is when July rolls around and you realise summer is half over. Royal Ascot is a glimmer in June's eye and if you blink, you'll miss August, finding yourself right back at September school drop off. King George Weekend is the perfect anecdote to a fleeting summer: a dose of Ascot glamour all over again on 28 July.
Although a less formal occasion than the royal weekend, King George Weekend showcases summer style and, this year, tips its hat (recommended for ladies, by the way) to the occasion's historic tagline 'You Bring the Colour'. Entertainment, picnicking, and champagne tents are only the start: the showpiece race, The King George VI and Queen Elizabeth Stakes, has long been regarded as Europe's premier midseason middle-distance championship race for horses of both sexes and all ages.
Celebrating Fashion and Ascot History at King George Weekend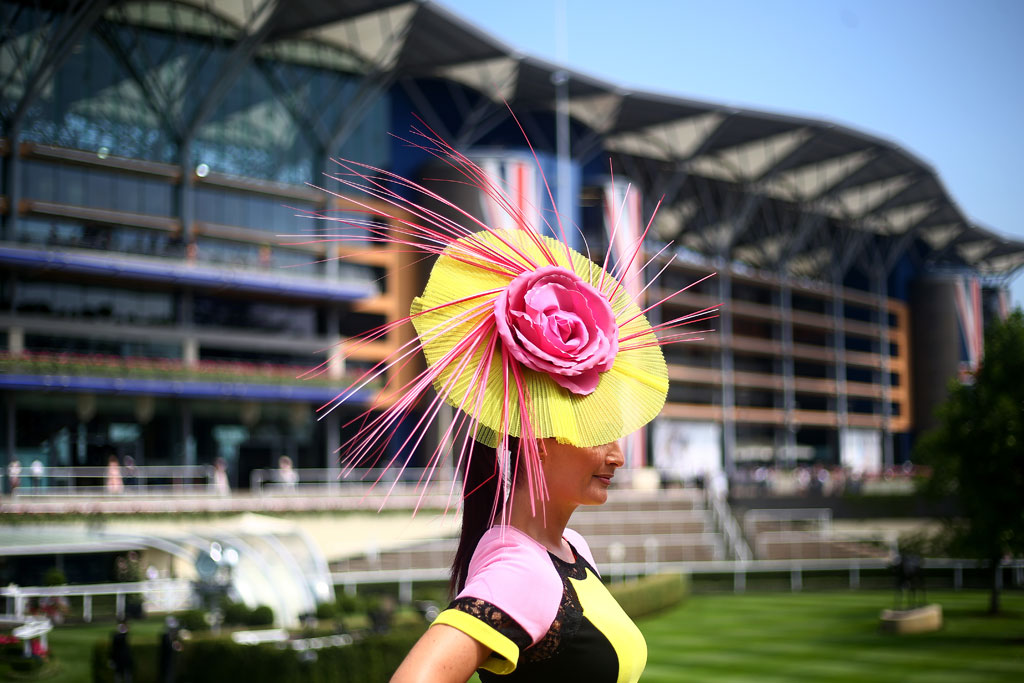 This year, the racecourse's famous lawns will pay homage to the decades gone by since Ascot's first meeting in 1951. Here are a few spots where you'll find us.
Queen Anne Lawn –  The 1950s Vintage Tea Lawn and Tea Tent: The Queen Anne Lawn will showcase the heart-warming era that is the 1950s. From vintage regalia and floral decorations to afternoon tea accompanied by a barber shop quartet, a petticoat and full skirt or colourful floral print dress will compliment the 1950s glamour nicely. For men, slim fitting suits and skinny ties will give a slick 1950s look.
The Stewards Lawn – The 1960s & 70s Festival Vibes at Ascot Stock: The Stewards Lawn exudes fun, festival vibes, representing the energetic 1960s and 70s when a new kind of fashion helped mark the arrival of the modern age – Fall back in love with striking skirt suits and pillbox hats. Racegoers will be entertained by themed stilt walkers, while enjoying a retro cocktail in an iconic VW Beetle, naturally.
The Pavilion Lawn – The 1980s & 90s – The Ascot Arcade: The Pavilion Lawn represents the vibrant 1980s and 90s in the form of an arcade. Tables will be wrapped in bold clashing colours of famous 80s and 90s winning jockey silks. To embody the party era that saw pop culture take off, racegoers can enjoy arcade games, a retro DJ set, giant Ker Plunk, an interactive graffiti wall and Ascot's own silent disco. Get your chic, bright flared trousers and bold, geometric flowy dresses at the ready.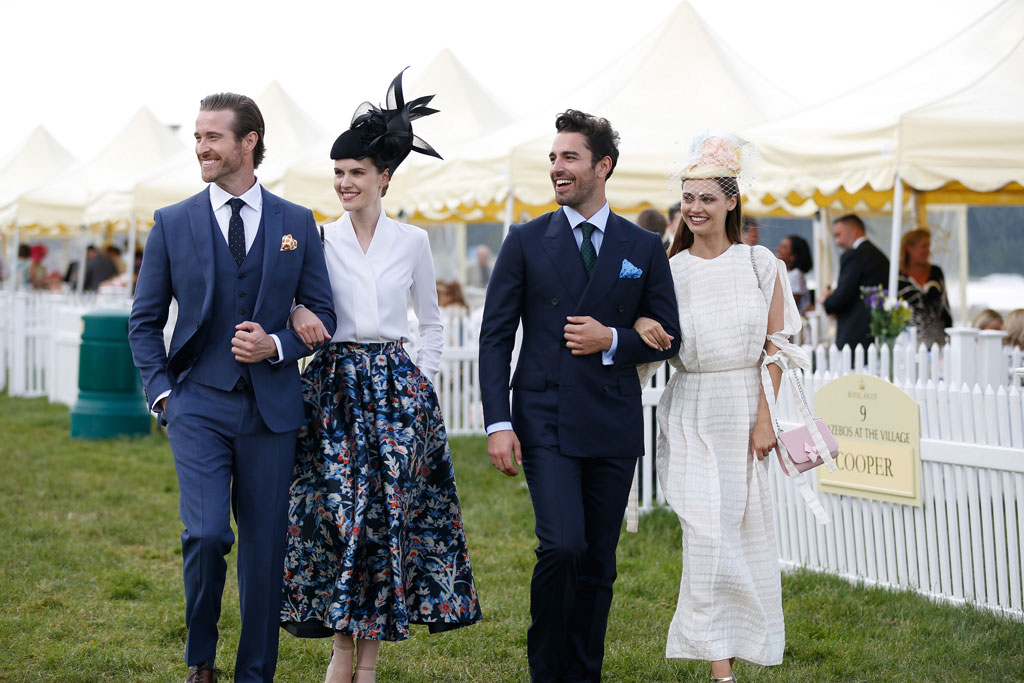 The Grandstand Lawn – The 00s & 10s – The Marquee Club: The Grandstand Lawn will bring the decade theme right up to present day; the noughties onwards are captured through a club atmosphere in a large, stretch marquee decorated with bright geometric designs. The tent will be full of hanging terrariums accompanied by luxurious daybeds inviting guest to relax and unwind whilst watching aerial artists and enjoying first-class flat racing. Wear a patterned summer dress or classic jumpsuit with a beautiful hat to reflect modern day summer style.
The Bandstand Lawn Celebrates The Best of British: This lawn will be celebrating the very best of British for this year's King George Weekend. Union Jacks will be plentiful, flowers resplendent in red, white and blue and the Bandstand will come to life with live music performances throughout the day. Food will take on the Best of British theme with classics such as afternoon tea, fish & chips and cheese on toast.
You can ask us anything Ascot – we have intel on Hat Wearing for Ascot, Where to Dine at Royal Ascot and What to Wear to Ascot for women and for men.
Tickets start from £28 when booked in advance. Entry to The Marquee Club for £53 includes Queen Anne Enclosure admission. King Edward VII Enclosure admission from £85. Winning post enclosure from £45. Under 18s go free.
For further information and to book, visit Ascot.
---