When it comes to dressing for the season, Ascot is the real show pony. With over 300 years of tradition, it has become as much a major fashion event as a race. While in-person attendance at 2020's event is sadly out of the question, we're as pleased as any that Royal Ascot hasn't been cancelled in its entirety – and neither have the outfits.
Organisers of Virtual Ascot are encouraging viewers to break out their finery (and champagne) to celebrate the occasion in appropriate style, albeit from the comforts of their own homes. This unique event, a first in the history of Ascot, also invites guests to post photos of themselves in their best racing outfits, under the hashtag #StyleItWithThanks. Whether watching at home or at the world-famous track, Ascot merits an outfit in keeping with its style and tradition – here's how to pull it off.
What to Wear to Virtual Royal Ascot
The Hats
Let's start from the top with the all-important hat. Normally, hats are a must have at Ascot, especially if you are in the Royal Enclosure. You can either stick with classic or make more of a statement with an edgier style – the choices are endless.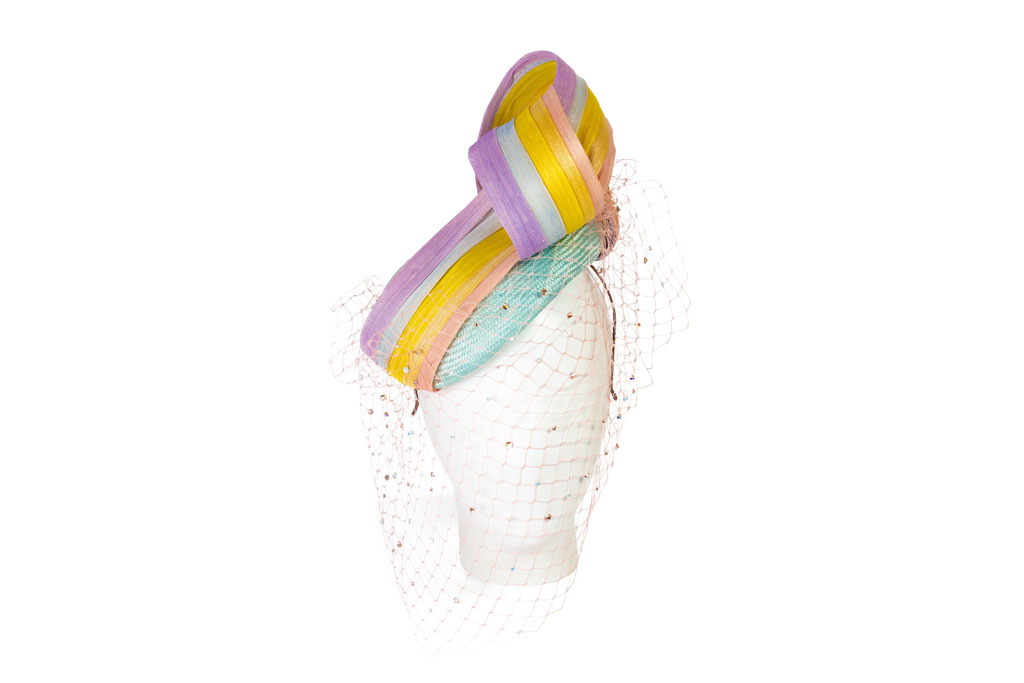 This delicate, rainbow-inspired confection was created by milliner Vivien Sheriff especially for Royal Ascot, in partnership with the British Hat Guild. It's set off by a full-face veil dotted with twinkling Swarovski crystals.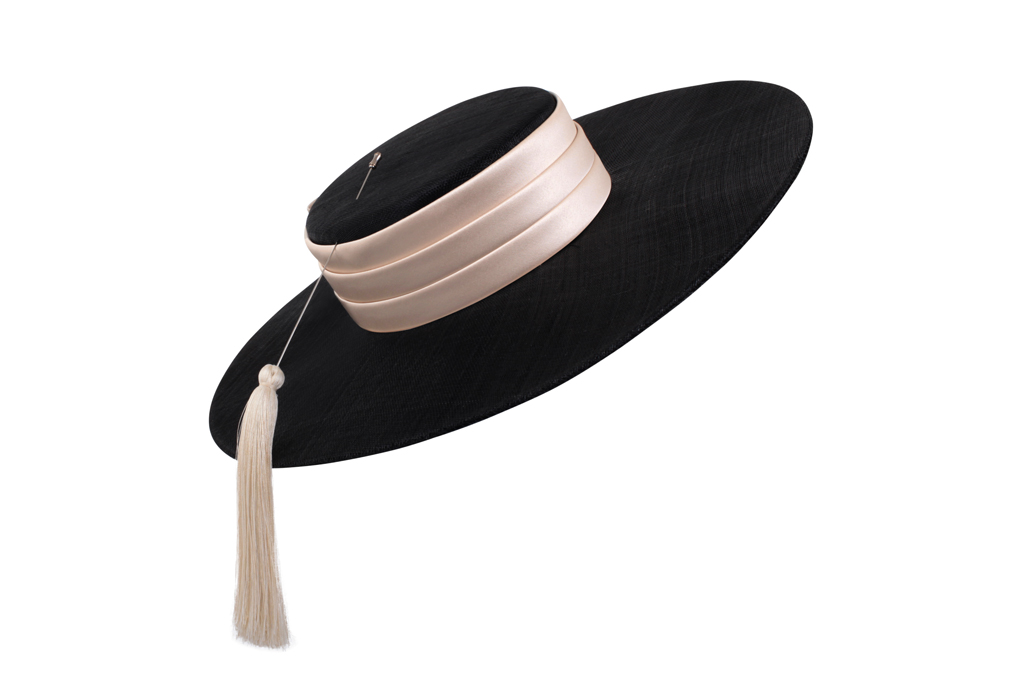 This elegant piece with silk trimmings is the natural choice for the Royal Enclosure.
Read the Rules: The Ascot Style Guide
The Non-Dress
For the fashion forward and those feeling bold we suggest:
Diane Von Furstenberg Satin-trimmed velvet jumpsuit, £317.50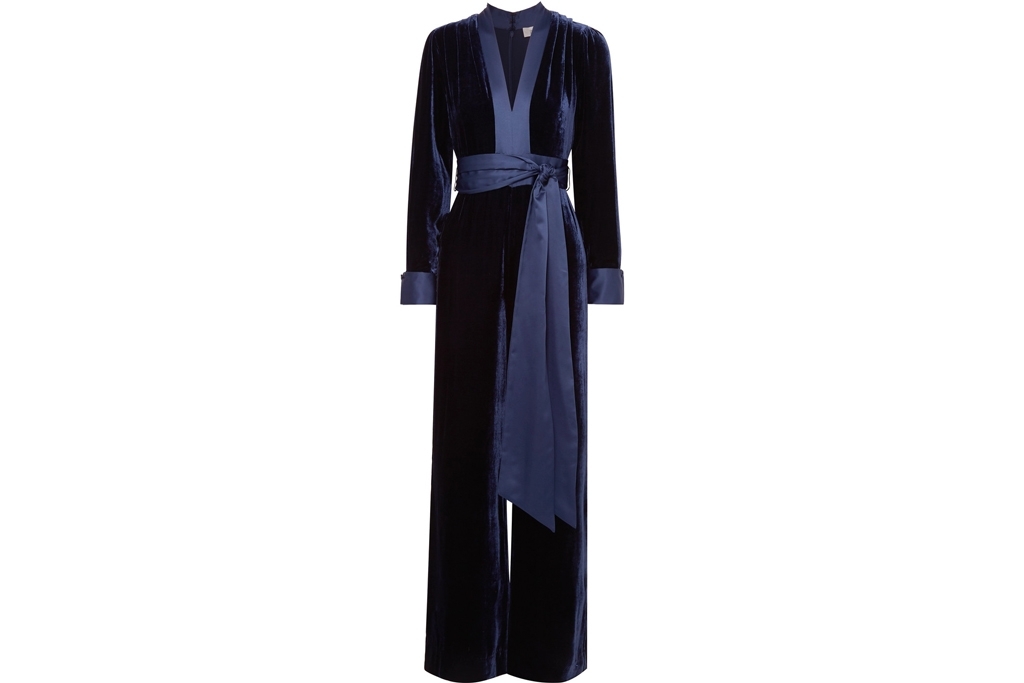 This blue velvet jumpsuit is smart, sophisticated and makes a great canvas for accessorising.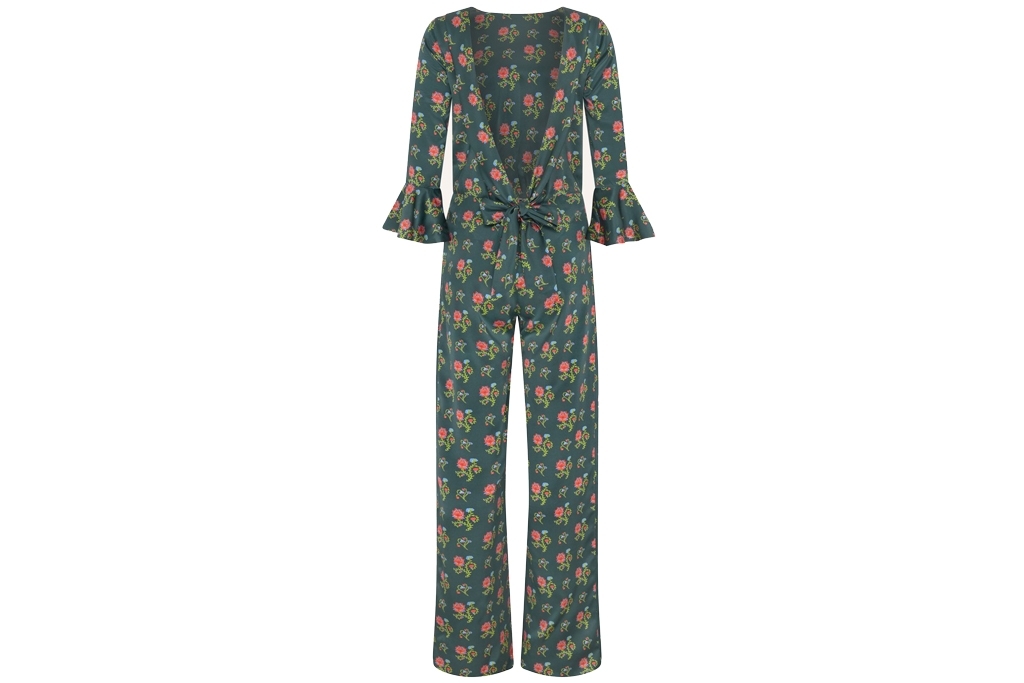 Business in the front, party in the back as they say. Comfortable and easy to wear, this summer jumpsuit is both sweet and sexy with ruffled sleeves, a high neckline and a low back.
The Classics
Want to plump for a classic dress for Royal Ascot? Push some boundaries with our top picks…
Temperley London Finale Necktie Dress, £1,495
With a flattering sillhouete and interesting pistachio colour, this dress, inspired by vintage racing cars, is delicate and graceful.
Zimmermann Verity Plunge Long Dress, £595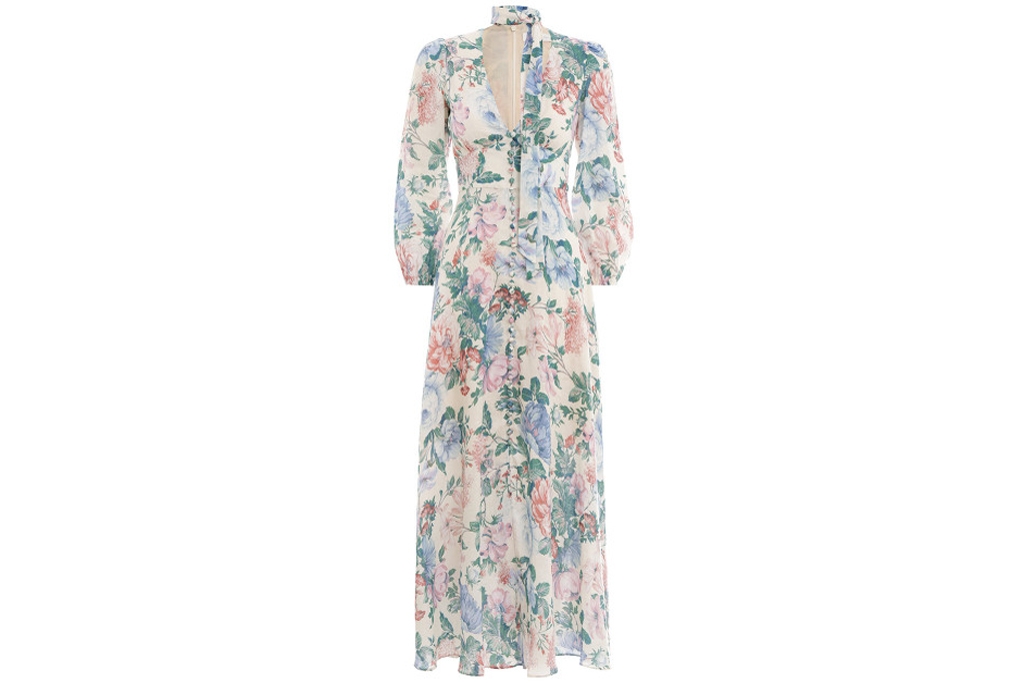 Wear it to Ascot and then to all the summer weddings. This floaty long dress will breezily see you through the busy days at the races and won't sit in the wardrobe gathering dust afterwards.
Rixo Miranda in Tulip Spot White Blue, £265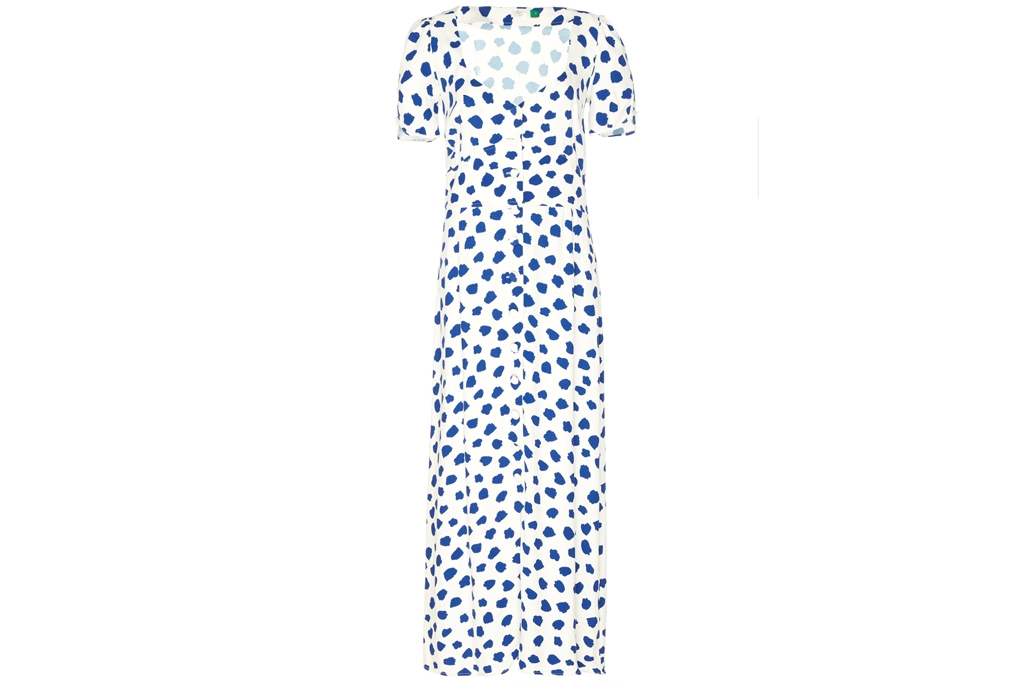 Another investment purchase that can be worn long after the races. Rixo's blue and white dotty midi dress is lightweight, comfortable and features a retro-inspired sweetheart neckline.
The Suit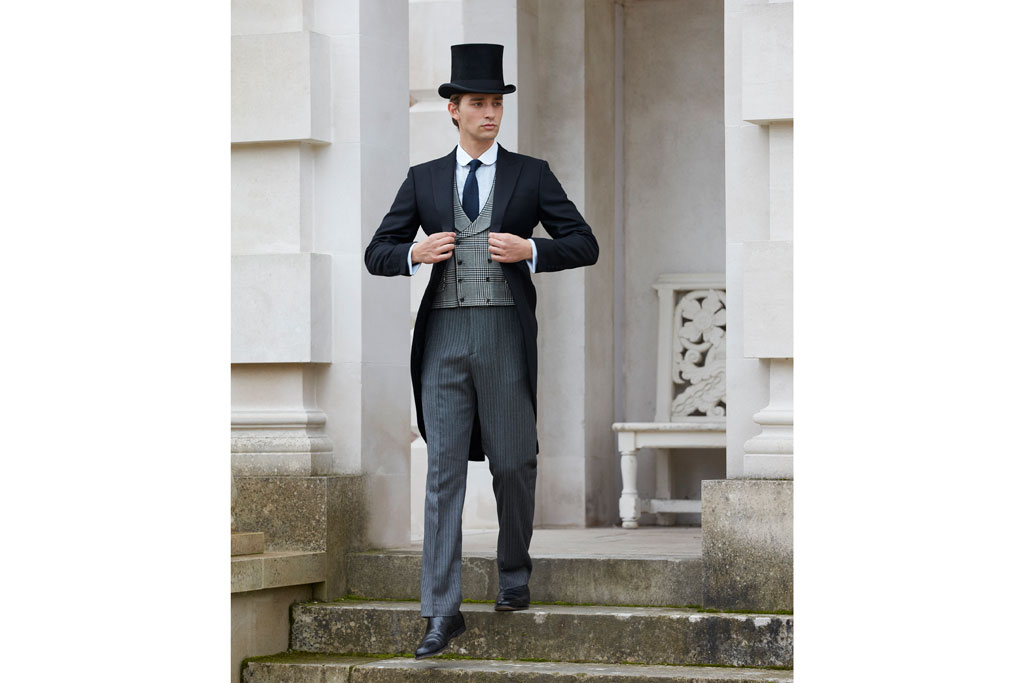 Let specialist British formalwear label Favourbrook cater to all your morning jacket and waistcoat needs. This slim-fitting tailcoat cuts a classic shape, making it a perfect choice for the races.
Final Touches
For the finishing touches pair your Ascot-worthy outfit with these accessories:
Mark Cross Grace Small Box, £1,840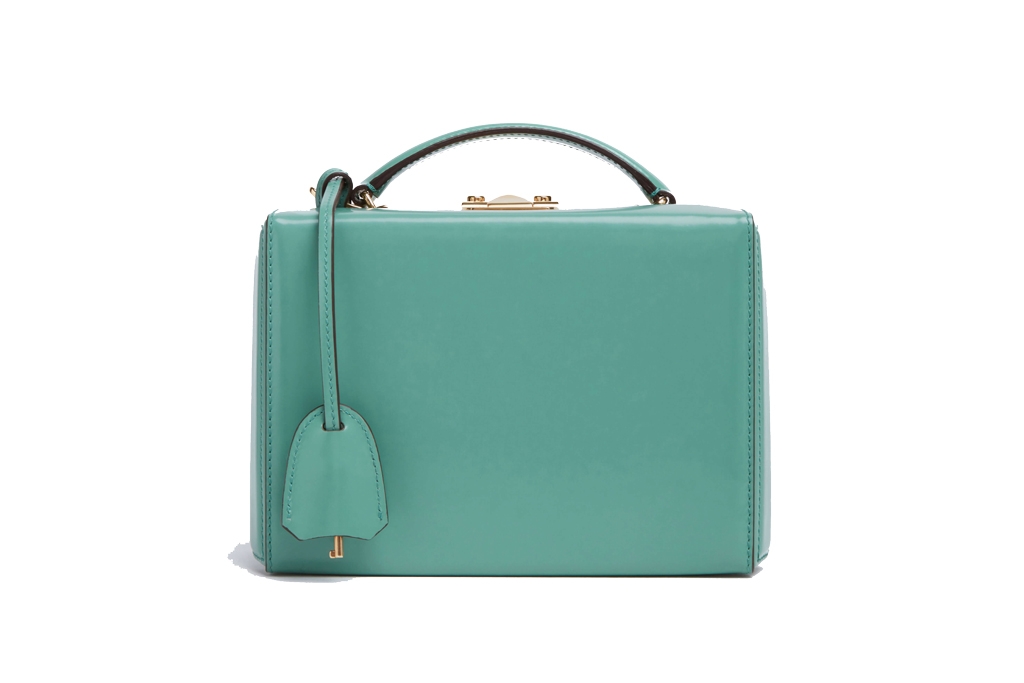 Big enough for all your bits, this box bag by Mark Cross comes in many different colourways – but this teal is a real unique piece that's sure to turn heads.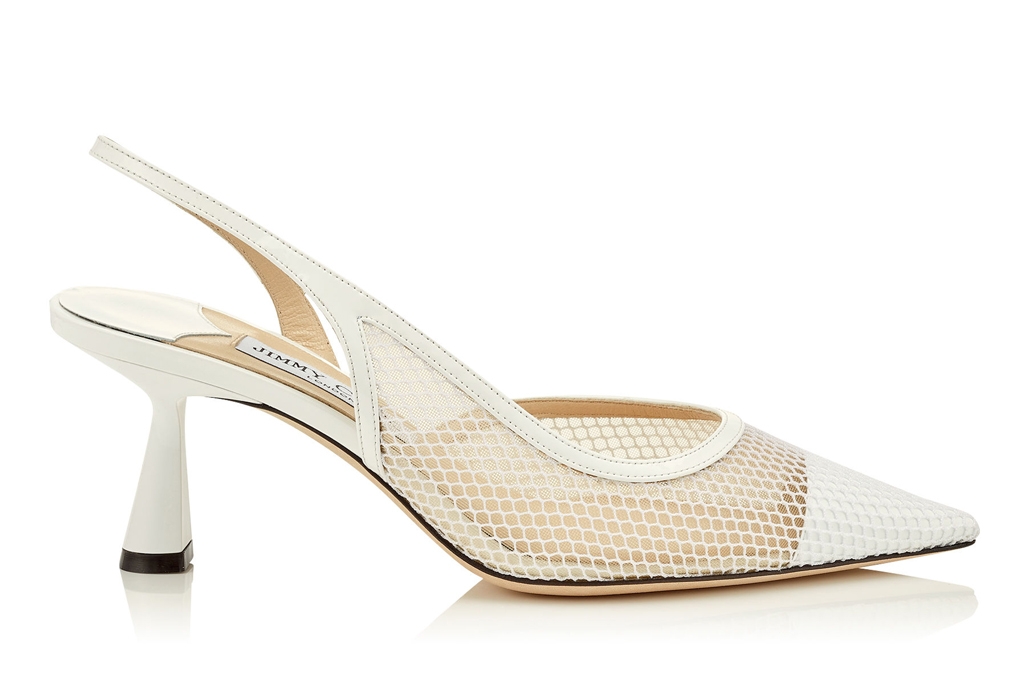 A day at the races is no time to trial-run your new stilettos; you'll want something simply chic and comfortable with just a hint of elevation to help you see over the sea of top hats. These Jimmy Choo kitten heels are just the ticket.
MORE STYLE
Beauty Fashion Friends: A C&TH Podcast | Daily Shopping: The Luxury List | How to Wear Summer Hats: The Expert Guide
---