On your marks… Arena Birmingham will host the IAAF Indoor Championships from 1-4 March in a showcase of Seiko's timing and measurement technology.
The technological precision with which Seiko tracks the action will be matched only by the spectators' proximity, afforded by the intimate arena. Hear athletes whizz around banked corners on the 200m track and sit on the edge of your seat on the edge of the 60m straight track sprint.
Seiko at the IAAF Championships
These IAAF Championships epitomise Seiko's ability to navigate the challenges of indoor events. With two finish lines and restricted space, Seiko has provided additional photo-finish cameras in order to record results not only hundredths of seconds apart, but often thousandths. Operators and judges can also zoom into the finish images from both sides of the track.
Are you watching the Winter Olympics? Here are the events we're tuning in to watch. 
The Seiko VDM (video distance measurement) is perfect for indoor long and triple jump. Rather than having any equipment in the field, all equipment is located in the stands, while judging/operation takes place in a skybox room. Seiko's technology makes it possible to closely measure the jumping with only a view of the competition area. VDM uses a camera system to record images of the landing area before and after the athlete's jump. The Seiko algorithm and software calculates the jump distance before passing on the number to the results company. The real advantage to such a system is that the physical image of the landing avoids dispute about spike placement and sand pattern.
DID YOU KNOW?

Seiko has recorded some of the greatest ever athletics performances with their second-to-none technology, including Usain Bolt's spectacular 9.58s world record in the 100m in 2009. Seiko devices used in athletics are accurate to 1/1,000 of a second; 10 times more accurate than is required by the IAAF rules.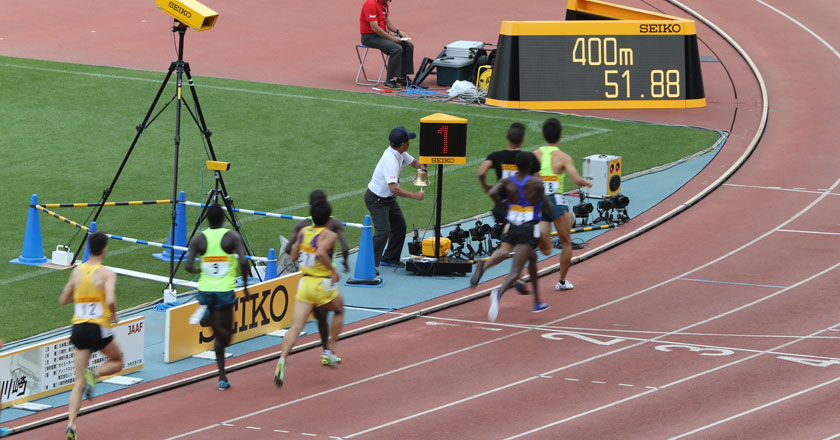 Don't Wait to Book these 2018 Cultural Affairs
Tickets from £20, bookable at The Ticket Factory. Performance times available atwicbirmingham2018.com. From 1-4 March at Arena Birmingham, King Edwards Rd, Birmingham B1 2AA.
Find out more about Seiko's IAAF partnership. 
Has all this talk of timing inspired you to go watch shopping? Shop Seiko's latest collections, and keep an eye on our Luxury List for our pick of their timepieces.
This is a C&TH partnership in association with Seiko.
---