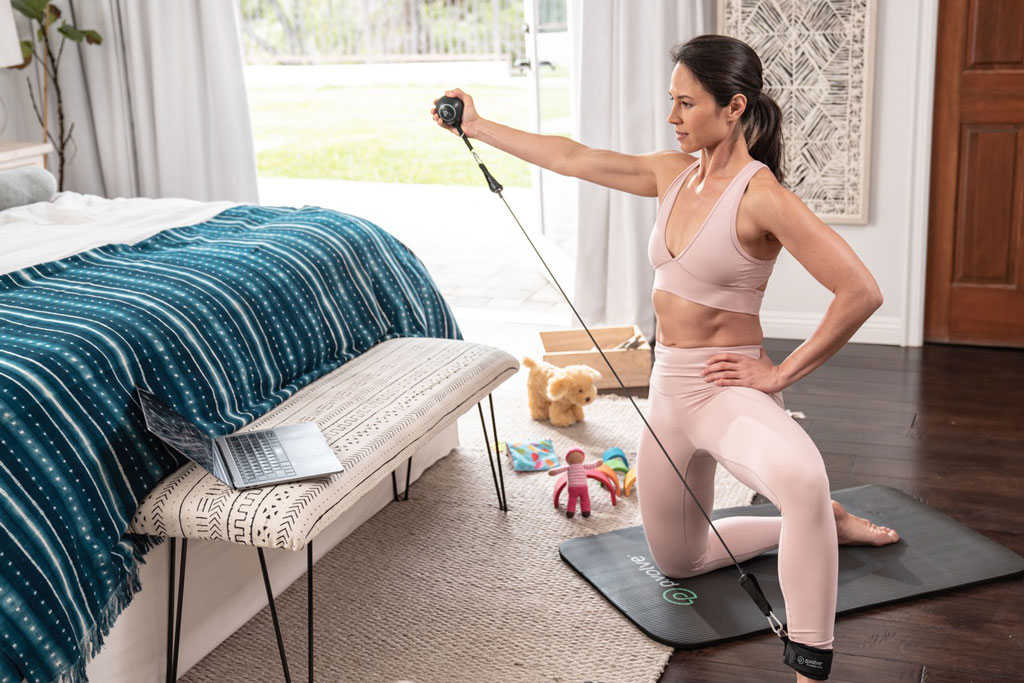 Best At-Home Workouts
No gym? No problem.
The string of lockdowns we've endured since 2020 have made us pretty good at getting our fitness fix from home. If you're still on the fence about heading back to the gym, get back on track with one of these at-home workouts. Nowadays there are a vast range of exercises we can do: alongside the ever-growing world of fitness apps, many PTs are now offering live workouts on Instagram, while studios are creating digital streaming platforms.
Best At-Home Workouts 2022
Fluidform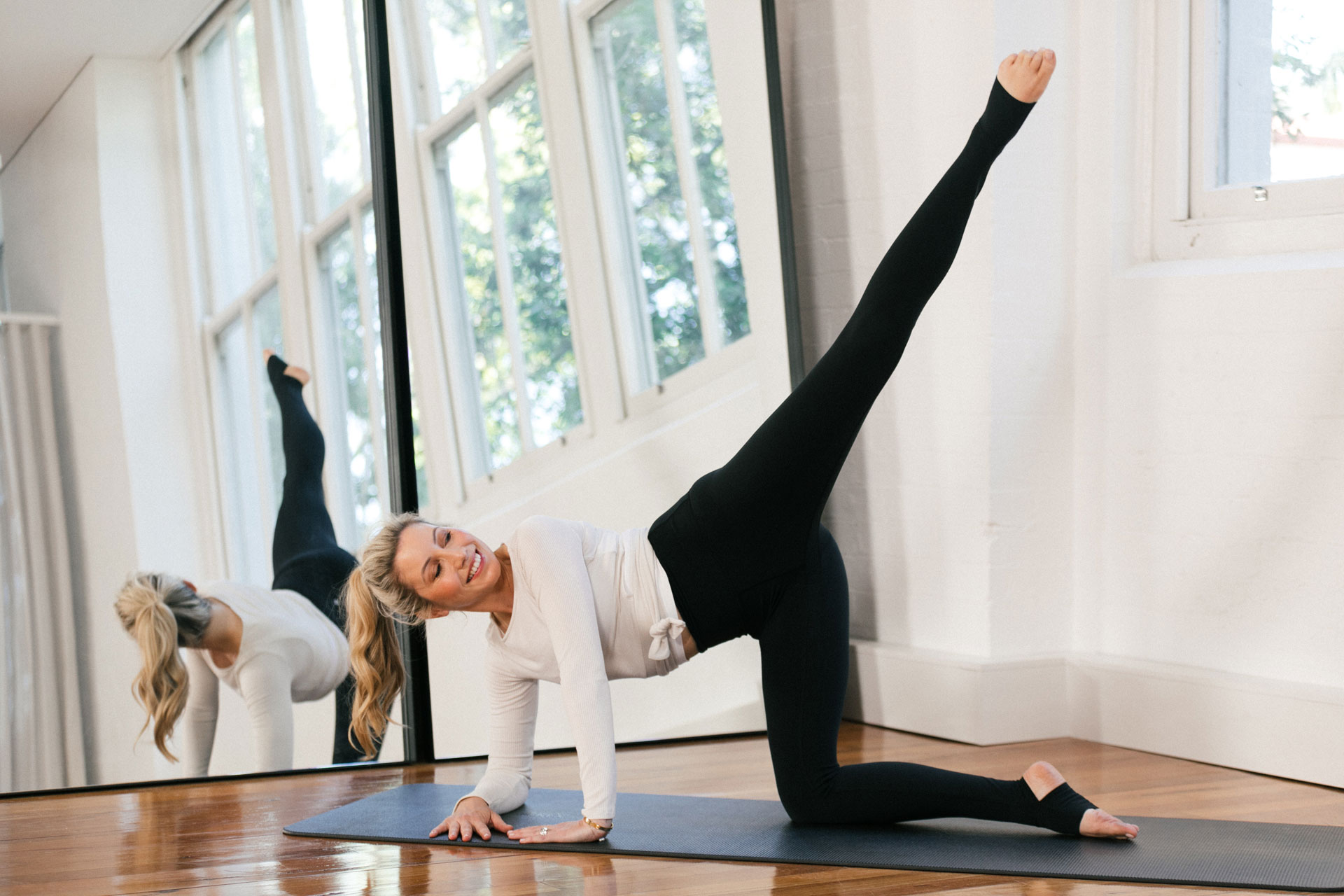 If you've always wanted to give pilates a go, this is the perfect platform for you. A cult favourite in Australia, Kirsten King brings her expertise directly into your home with over 150 online workouts to choose from. Kirsten King says: "My aim is to ensure you have an amazing Pilates workout every single time, no matter where or when you're training. My method allows you to create significant physical and mental change as well as discovering the body confidence you never knew you had." When you sign up you'll be sent a complimentary equipment pack to help you take your workout to the next level, but there are plenty of equipment-free workouts to get you started. There is currently a 40% discount on subscriptions, with 12-month plans starting at £12 a month. fluidformpilates.com.au
Peloton Bike x Beyoncé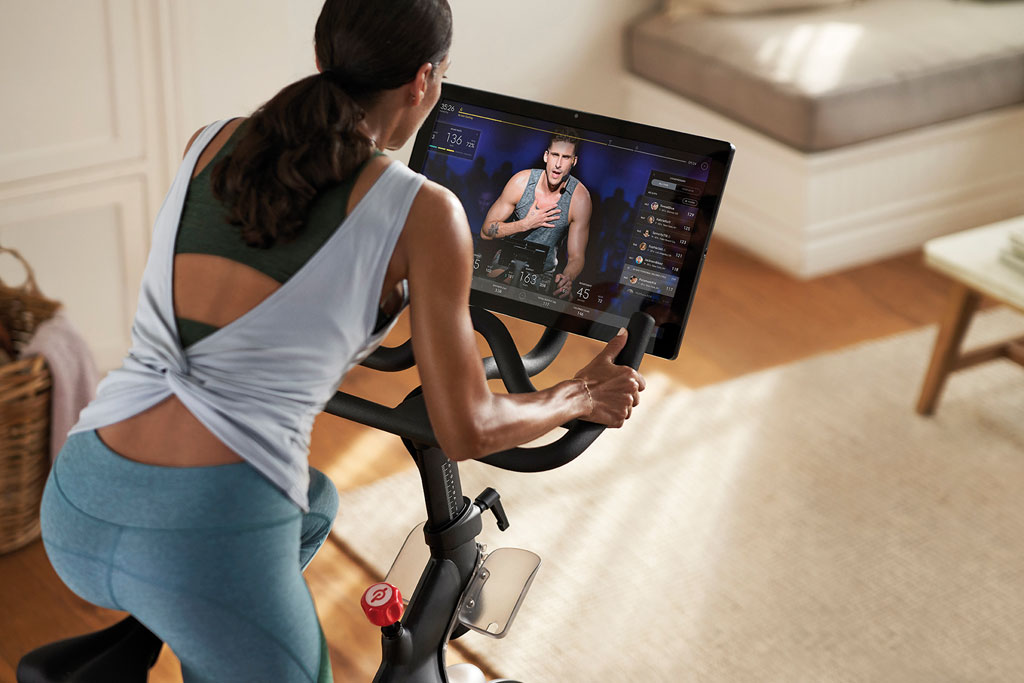 Peloton has just announced an exciting collaboration with Beyoncé, working closely to create a series of themed workout experiences. The bike also offers a vast range of classes for beginners to hardcore fitness fanatics, from HIIT to tabata, all streamed in front of you on a large TV screen. You can join a live class to feel connected to the rest of humankind, but all classes are available at any time. With yoga, cardio, strength, meditation, stretching, running and even walking programmes, plus a bootcamp option, your fitness needs are just a swipe away. If it's good enough for Beyoncé, it's good enough for us. Bike costs £1,750, subscription from £39 a month. onepeloton.co.uk
Fiit
Fiit offers a range of exercise classes through an app, streamed through a device onto your TV. A chest strap is used to track heart rate, calories and reps, while real-time performance feedback keeps users motivated. Trainers on their books include Adrienne Herbert, Steph Elswood and Richie Norton, with classes ranging from HIIT to strength training to breathwork. From £10 a month. fiit.tv
Barry's at Home
Bring the Red Room into your home with the new online workout service from Barry's Bootcamp. The 50-minute classes take place via Zoom, with three formats to choose from: Bodyweight, Bands and Weight Training. Expect the usual energetic, high-intensity workouts they're renowned for around the world. £12 per class. barrys.com
Core Collective
Get your Core Collective fix with their new on-demand fitness video service, CCTV. You'll be able to stream many of their regular classes, including Sweat, Train, Pilates and Yoga, with sessions ranging from five to 45 minutes – all taught by Core Collective's expert trainers. £12.99 for a monthly subscription. core-collective.co.uk
Own Your Goals
Davina McCall has always been an advocate for getting fit at home, having created a string of exercise DVDs over the years. Own Your Goals is a modernised version of these, offering access to a variety of online classes – from HIIT to boxing to dance. £9.99 a month. ownyourgoalsdavina.com
The Body Coach TV
Joe Wicks' incredibly successful YouTube channel features hundreds of high-intensity based workouts, the majority of which require no equipment at all. He's also holding live P.E. lessons on weekday mornings, designed to help keep children active and entertained while schools are closed. youtube.com
RWL
RWL is an online exercise platform founded by fitness guru Lucy Mecklenburgh, offering over 1000 workouts which can be done at home. Choose from a number of programmes, such as Tighten and Tone, HIIT Harder and New Beginnings, as well as a pre-natal course. Head to the Results With Lucy Instagram for a taster: they're running free live workouts each day at the minute, including Legs Bums & Tums, Weighted HIIT and Kettlebell Blast. £19.99 a month. resultswellnesslifestyle.com
Alice Liveing
Not being able to go to the gym doesn't mean saying goodbye to strength training. Check out Alice Liveing on Instagram for a feed filled with easy to follow conditioning workouts, some of which require no equipment at all.
(Pictured top)
P.volve
Famous for honing the bodies of Victoria's Secret models, P.volve is a workout that can be done from home via an app or streaming platform. Created by Stephen Pasterino, it involves using specialised equipment including an ankle weight (the p.3) and a ball which you strap in between your thighs (the p.ball). Expect low-impact workouts which revolve around isolation movements, using elements of barre and pilates. Equipment from £24, streaming access to videos from £12.80 a month. pvolve.com
SWEAT: Kayla Itsines
Kayla Itsines was one of the first fitness influencers – and she's now one of the world's most famous, with over 12 million followers on Instagram. She first sprung onto the scene with workout programme Bikini Body Guide (BBG), which launched a worldwide online fitness community. This developed into hugely popular SWEAT: Kayla Itsines app, which she created alongside fiancé Tobi Pearce, offering a wide selection of 28-minute workouts, alongside recipes and lifestyle tips. £14.99 a month. sweat.com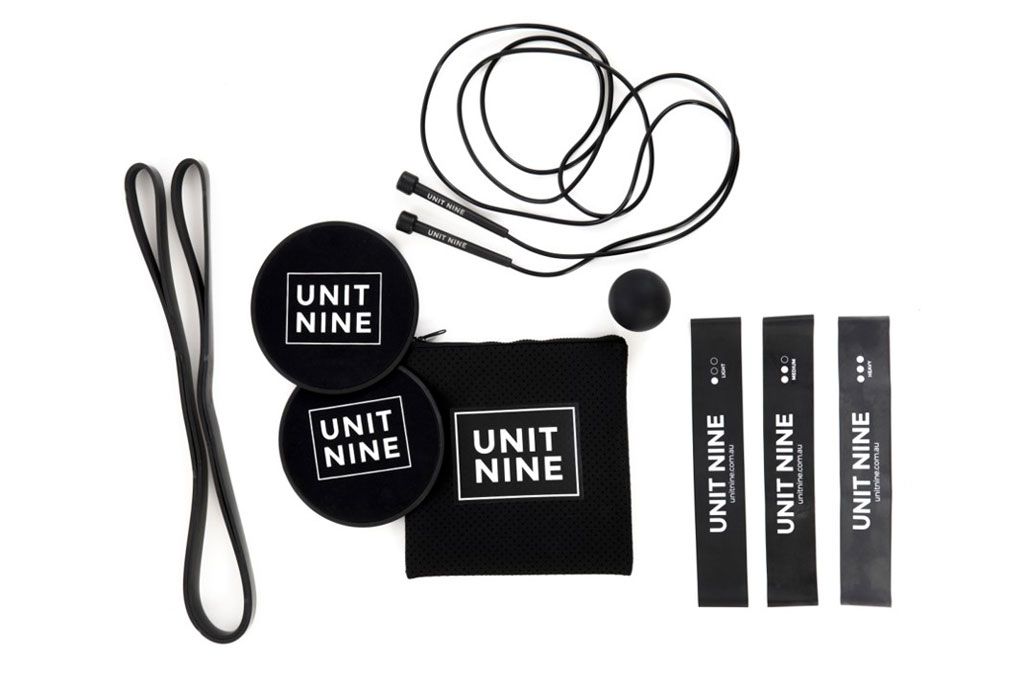 UNIT NINE
Invest in The Sweat Pack from UNIT NINE, which includes resistance bands, a skipping rope, sliders, a trigger point ball and a sweat towel. You can either create your own workouts using the equipment, or try one of the workouts created by PT Sarah Boulazeris – there are three available with each pack. £55; unitnine.eu
CrossFit.com
The cult-like nature of CrossFit has a tendency to put off newbies, but their online platform is far less scary. Visit their website for a selection of entry-level home workouts, many of which can be done with no equipment. For others you'll need some weights but you can be creative – the trainers use outsize water jugs. crossfit.com
DISCOVER MORE
Digital Fitness: Everything You Need To Know / Home Workout Equipment