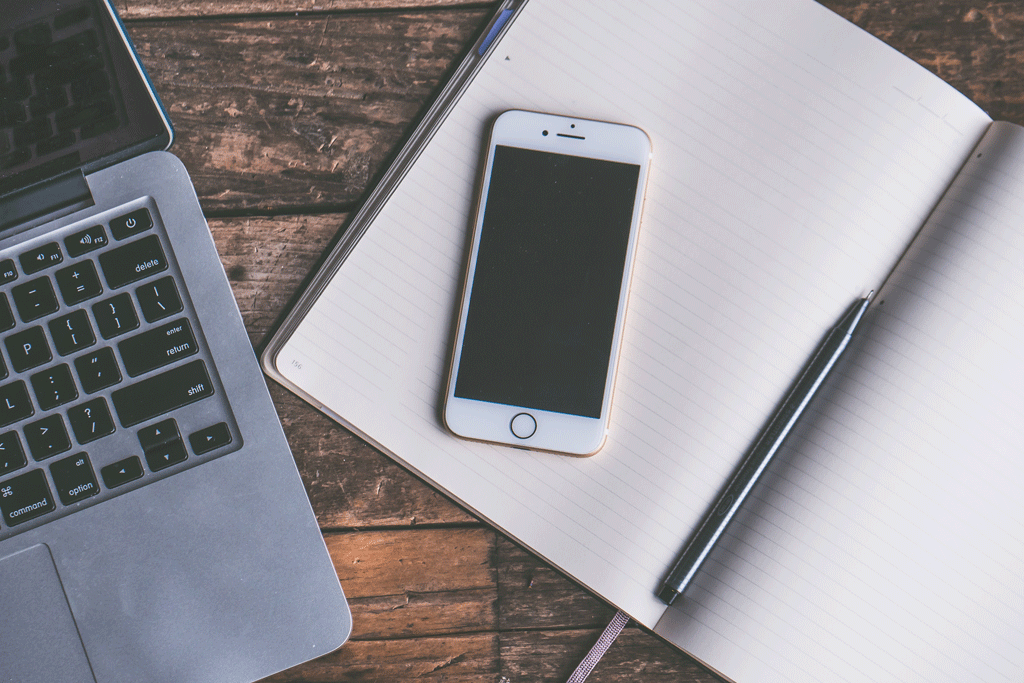 The Wellness Apps to Download Now
---
While in many ways smartphones are proving harmful to our health, there's one area which seems to be having a positive effect: the world of wellness apps. Whether you're looking to find nourishing recipes, meditate more, or simply organise your life, there's an app out there for you. Here's our pick of the best wellness apps on the market.
Calmer You
Launched in February by Headspace's former head of research Nick Begley and hypnotherapist Chloe Brotheridge, Calmer You offers CBT, breathing exercises, and other tools to help deal with anxiety – particularly useful during this period of uncertainty. Free version available, full subscription is £5.99 a month. calmer-you.com
Deliciously Ella
Access over 400 healthy plant-based recipes and 40 yoga videos with The Deliciously Ella app from wellness blogger, food writer and entrepreneur Ella Mills. Recipes range from breakfasts to mains to sweet treats – think hearty vegetable stews, nourishing salads, raw brownies and green smoothies galore. The app is regularly updated with new content, and shopping lists, instructional videos and step-by-step image features help the process run seamlessly. £0.99 a month. deliciouslyella.com
10% Happier
Television news anchor Dan Harris started meditating after he had a panic attack live on air. He quickly became a convert, and went on to launch 10% Happier, which offers a no-frills approach to wellness, describing itself as 'meditation for fidgety sceptics.' Premium access gets you over 350 guided meditations, while the free package offers an introduction to the basics. Free to download, premium subscription £5.99 a month. tenpercent.com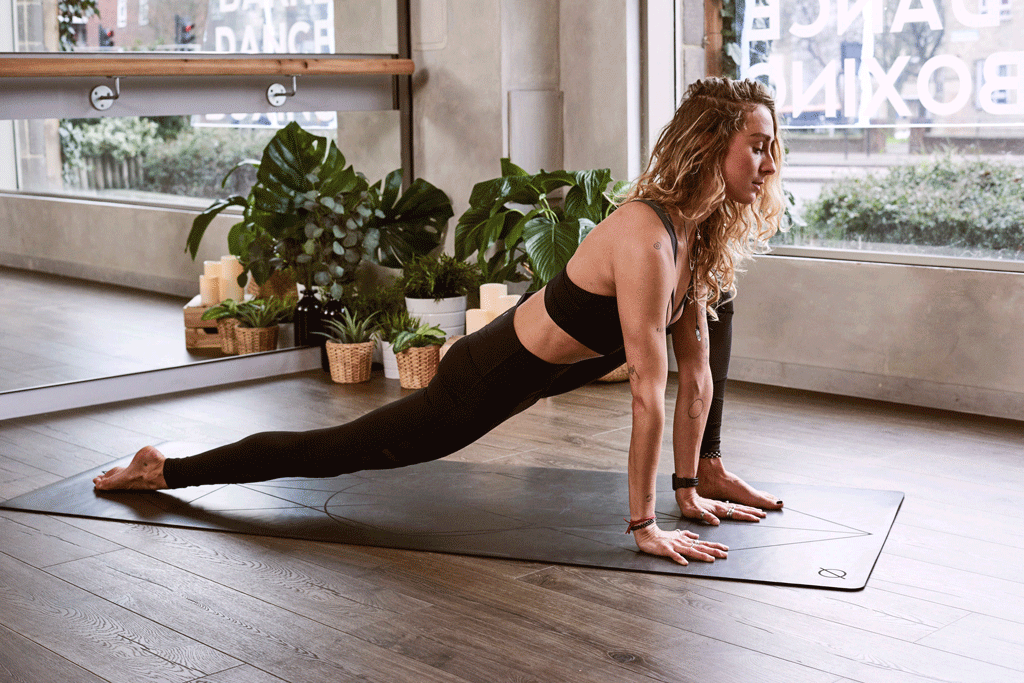 Yoga Wake Up
Guilty of waking up and grabbing your phone for a morning scroll through Instagram? Replace your bad habit with Yoga Wake Up, billed as the first 'yoga alarm clock'. Designed to encourage a more mindful start to your day, the US-founded app offers audio-guided yoga and meditation sequences you can do from the warmth of your bed. Take a few deep breaths and set your intentions for the day to the sound of calming music, such as Bon Iver and Bob Marley. From £7.65 a month. yogawakeup.com
Mindscape
Developed in consultation with mental health charity Mind, this app is aimed at people dealing with panic attacks or anxiety. Using a combination of voice technology, artificial intelligence and science-led music therapy, the app talks users through breathing exercises, asks how they're feeling and offers helpful advice. Download on Amazon Alexa.
Remente
Remente is a system of tools and insights designed to help you lead a more balanced, happier life. The app includes a goal setting system, a mood journal and a day planner, alongside a growing library of courses from experts on topics including sleep optimization, time management, relationships and making decisions. From £9.95 a month. remente.com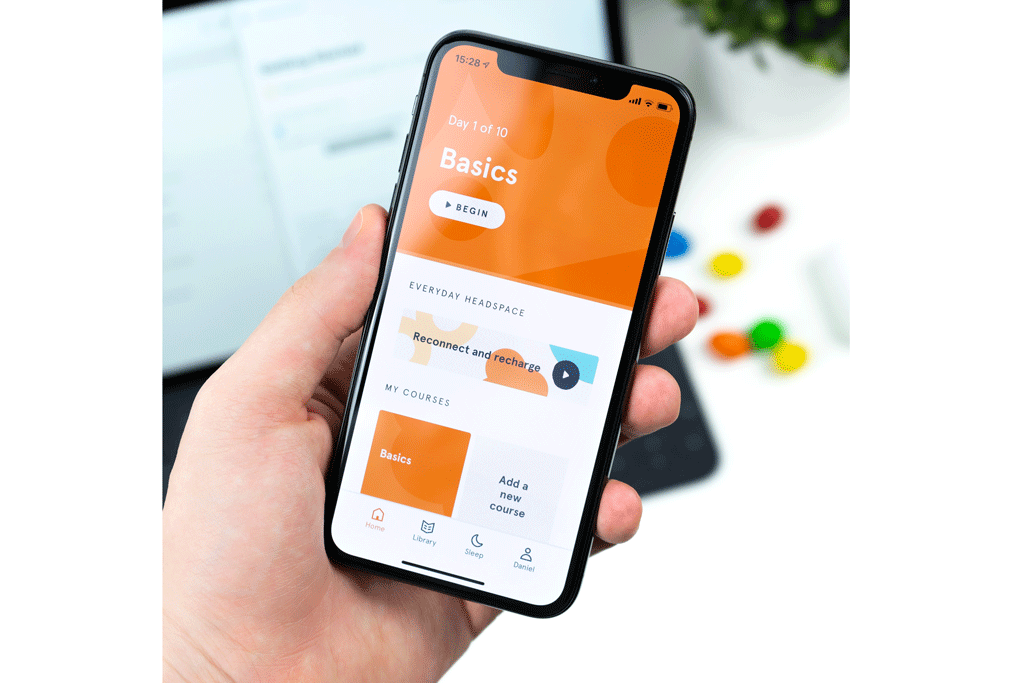 Headspace
The most well-known meditation app on the market, Headspace has accrued over 54 million subscribers since being launched back in 2010. It was co-founded by Richard Pierson and former Buddhist monk Andy Puddicombe – the latter being the app's narrator. Sessions come in three, five or 10-minute chunks, alongside bite-sized 'minis' such as a one-minute breathing exercise. The free 10-part course is perfect for beginners, offering an introduction to the essentials of meditation and mindfulness. Free download, with an optional subscription of £9.99 a month. headspace.com
Sleep Cycle
Struggling to drag yourself out of bed? Sleep Cycle could help. A kind of intelligent alarm clock, the app wakes you up when you're in a light sleep cycle, making the process feel more natural. It also tracks your sleep, providing a detailed analysis of sleeping patterns – including how different factors affect your sleep, from the weather to eating late. From £1.99 a year. sleep cycle.com
Calm
Upon opening the Calm app, you'll be greeted with the gentle sound of the outdoors. This sets the tone for the app, which is designed to help its users relax and unwind. There are guided meditations, breathing exercises, videos on mindful movement, and sleep stories: calming tales narrated by the likes of Stephen Fry and Matthew McConaughey. Free download, with an optional subscription of £35.99 a year. calm.com
The Digital Fitness Trend: What To Try / Best Online Fitness Classes