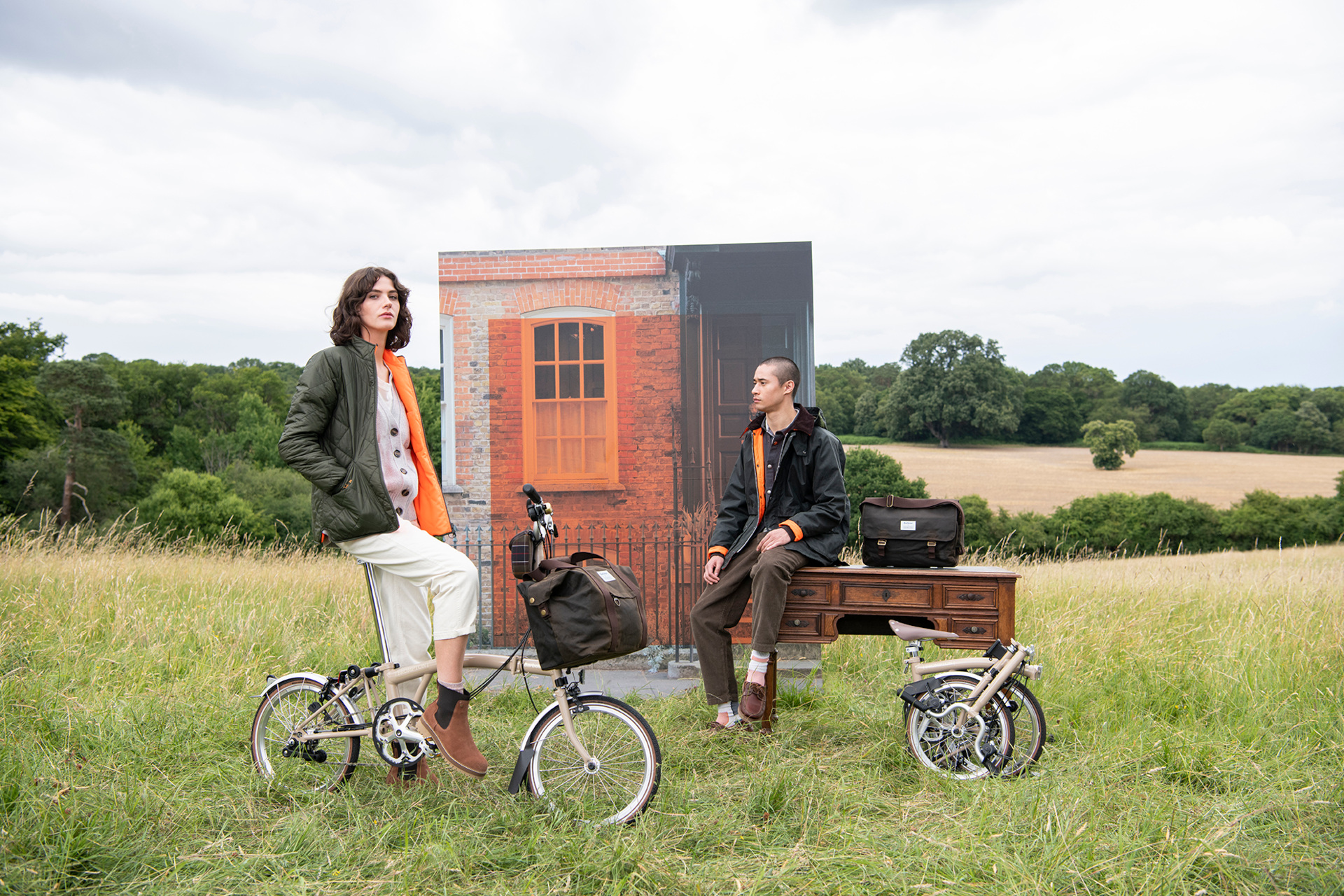 Take A Look Inside The New Collaboration Between Barbour & Brompton Bicycle
---
A capsule collection for fashion and cycling enthusiasts alike
A new drop from British heritage brand Barbour sees it collaborate with Brompton Bicycle for a fun collection ideal for exploring the city (by bike).
Take A Look Inside The New Collaboration Between Barbour & Brompton Bicycle
Barbour has teamed up once again with the UK's largest bike manufacturer, Brompton Bicycle, to showcase the best of British via a capsule clothing range, complete with bags and a special edition bicycle.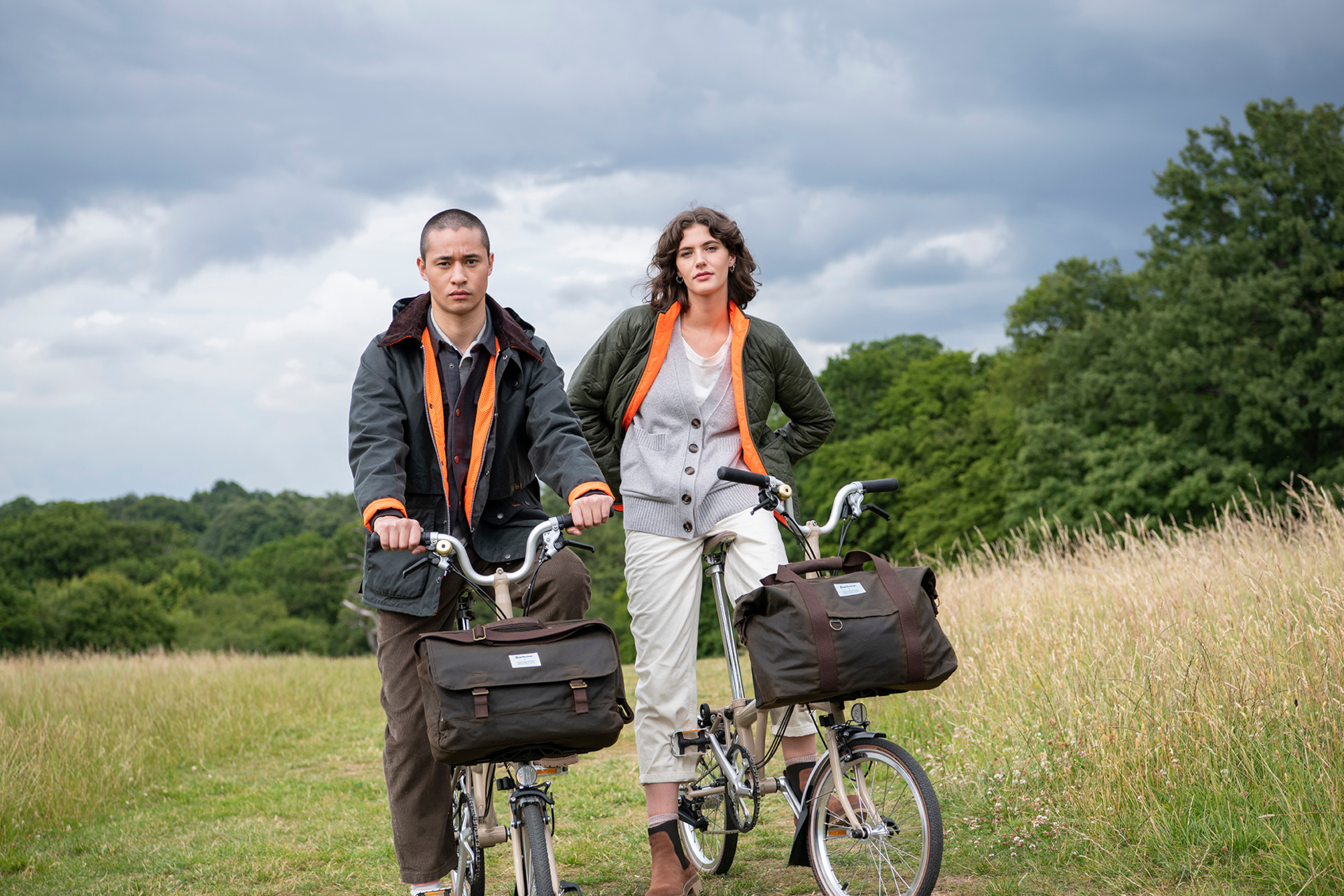 The collection perfectly displays the know-how of both brands, combining Barbour's style and craftsmanship (which it has upheld since 1894) and aligning that with Brompton's engineering precision.
Designed with the joy of the journey in mind, cycling enthusiasts have been treated to a line that consists of jackets, t-shirts, bags and a special edition bike. When it comes to the outerwear (which can be worn on and off the bike), the Barbour x Brompton Bromdale Wax Jacket takes centre stage. Think a reimagining of the original classic with custom details such as a detachable hood, 3M reflective, cooling airflow vents and mesh panel lining. There's also an olive and orange reversible quilted jacket which originally dates back to the 70s, but again has been custom designed to feature a large patch pocket, ribbed cuffs and reflective tape – a new rendering for those who are on the move.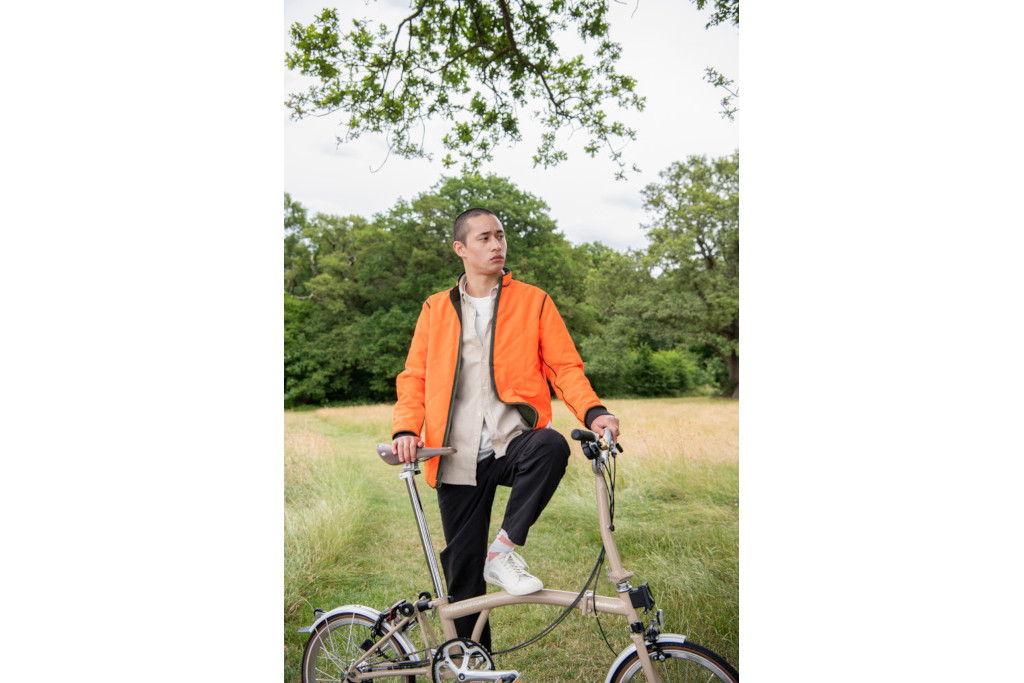 Ian Bergin, Director of Menswear and Accessories at Barbour, said: 'This collaboration is all about merging the themes of practicality, style and innovation. The jackets have been carefully designed to include technical features that ensure that the styles look just as good on the bike as they do when it's time to dismount and hit the city on foot.'
There's also tees for men and women donning illustrations by Fei Wang, a.k.a. Mr Slowboy that depict cycling in the city, as well as a holdall, city bag and pouch crafted from Barbour's signature fabric and that have also been designed to specially fit on the bike.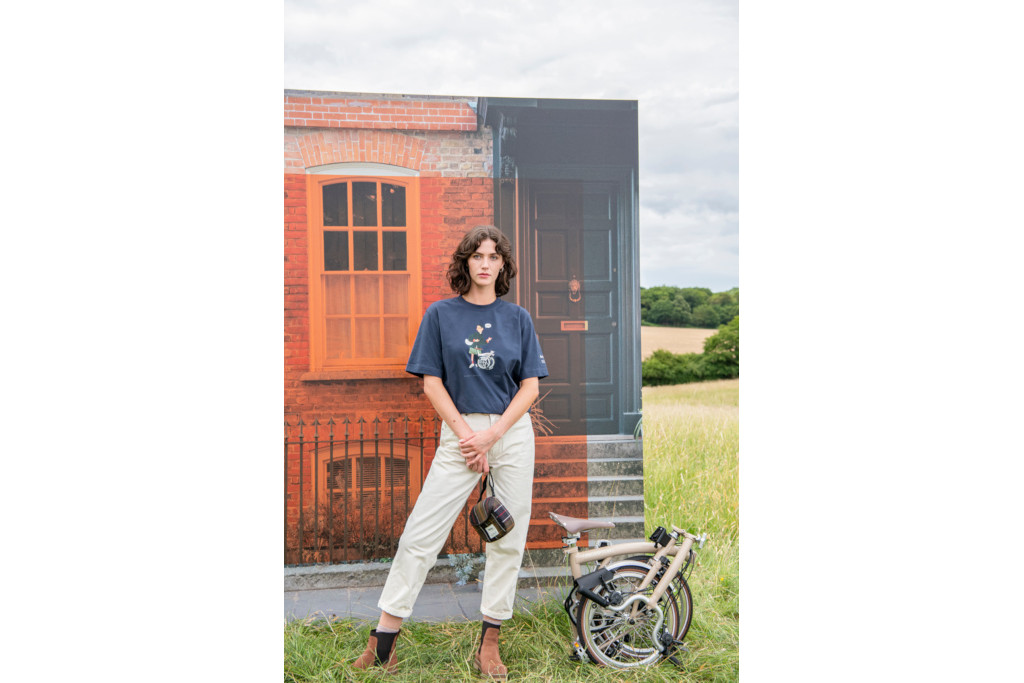 Spec'd for adventure, the Barbour x Brompton Special Edition C Line Explore bike features an Amble Sands gloss finish to the frame and forks (an ode to Barbour's north-east home). In addition, the Brooks saddle is silt grey and there's a custom-serial plate that pays homage to the landmark lighthouses that on the coast. Like the wax jackets, the saddle has been crafted to last a lifetime and designed for all-day comfort.
Will Butler-Adams, CEO of Brompton Bicycle, said, 'The new collection combines the best of Brompton and Barbour drawing on a shared heritage in British manufacturing, design and making products with real purpose; the collaboration celebrates everyday journeys, on and off the Brompton folding bike.'
DISCOVER
For more information and to browse the collection, please visit barbour.com or brompton.com
Images courtesy of Barbour and Brompton Bicycle