Baa-bour: Barbour's 2023 Christmas Ad Is Here
Festive cheer comes to the farm this year
Cold winter weather, cosy nights in and festive films on the TV – it can only mean one thing: Christmas is near. Adding to the excitement this season is Barbour, which has just unveiled its Christmas ad for 2023. Read on for all the details (and the watch the ad itself).
The Country & Town House Responsible Buyers' Guide
Barbour Teams Up With Shaun The Sheep For 2023 Christmas Ad
Barbour knows just how to bring out the best of Britishness at Christmas. While the last two years have seen the heritage brand work together with the iconic Paddington Bear, this year, Barbour is calling on another beloved childhood character to spread some festive cheer: Shaun the Sheep.
Channelling Shaun's signature mischief, the team at animation company Aardman has put together a seasonal stop motion film at its Bristol studio – bringing Barbour to Mossy Bottom Farm and its inhabitants.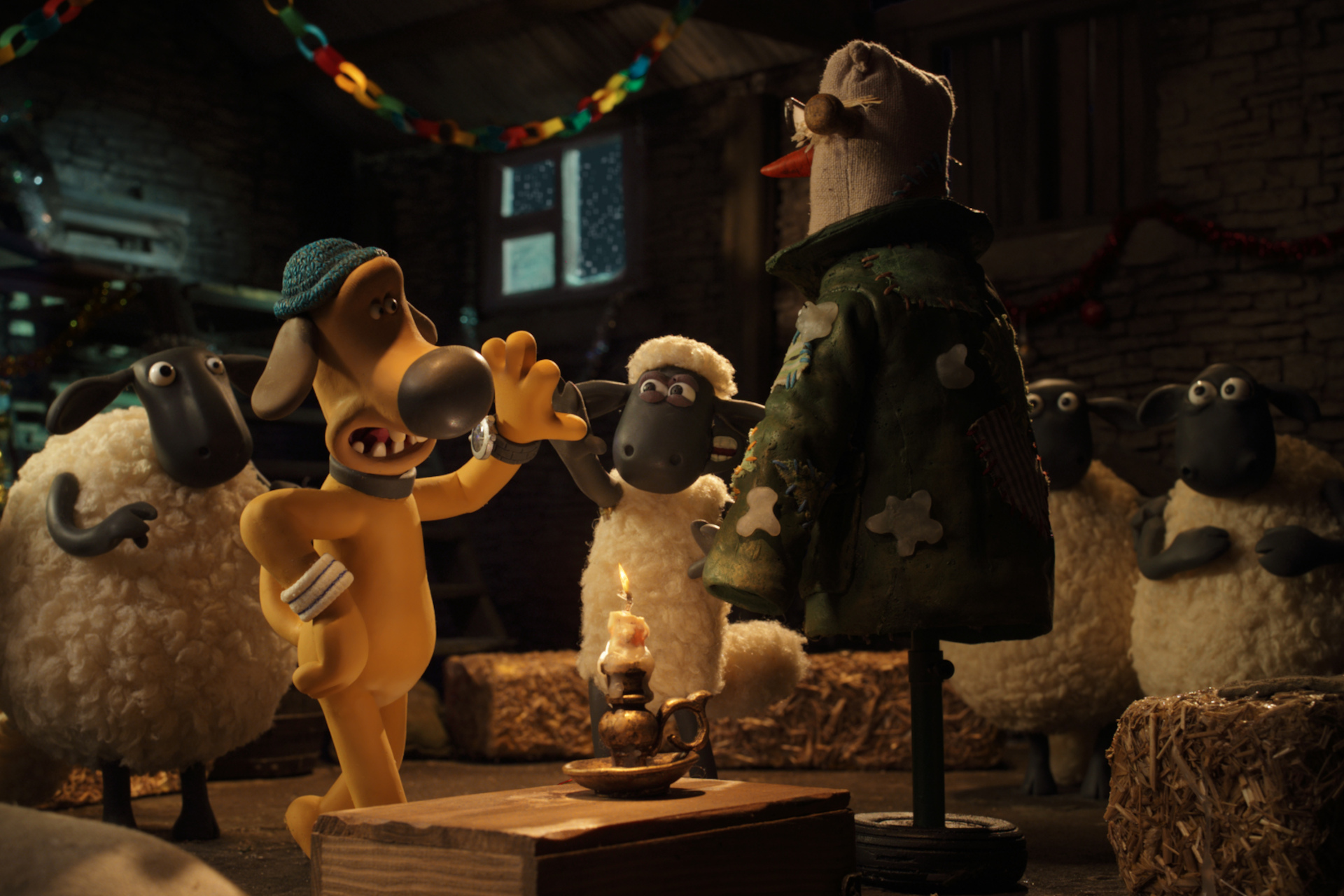 'This Christmas, we wanted to demonstrate the importance of extending the life of our garments and we've been able to achieve this through our partnership with Aardman,' said Paul Wilkinson, Group Commercial Director at Barbour. 'Working with Shaun the Sheep and his friends, we've created a light hearted and engaging film that we hope will make people smile this festive season.'
'We're delighted to be collaborating with such an iconic British brand, whose company values are so well aligned with our own,' commented Rachael Peacock, Senior Brand Manager at Aardman. 'Our creative team had so much fun bringing the magic of Christmas back to Mossy Bottom Farm, and with his Barbour jacket the Farmer has become a style icon! We can't wait to bring a smile to families around the world with this wonderful campaign.'
What's The Ad About?
Here's a quick rundown of this year's ad: Christmas is fast-approaching at Mossy Bottom Farm, but work never stops for the Farmer and Bitzer the sheep dog. However, a series of clumsy episodes leaves the Farmer's Barbour jacket in tatters. Worried that the Farmer will get cold, Blitzer rallies Shaun and the Flock to help fix the jacket (with some unconventional methods) using materials they can find on the farm.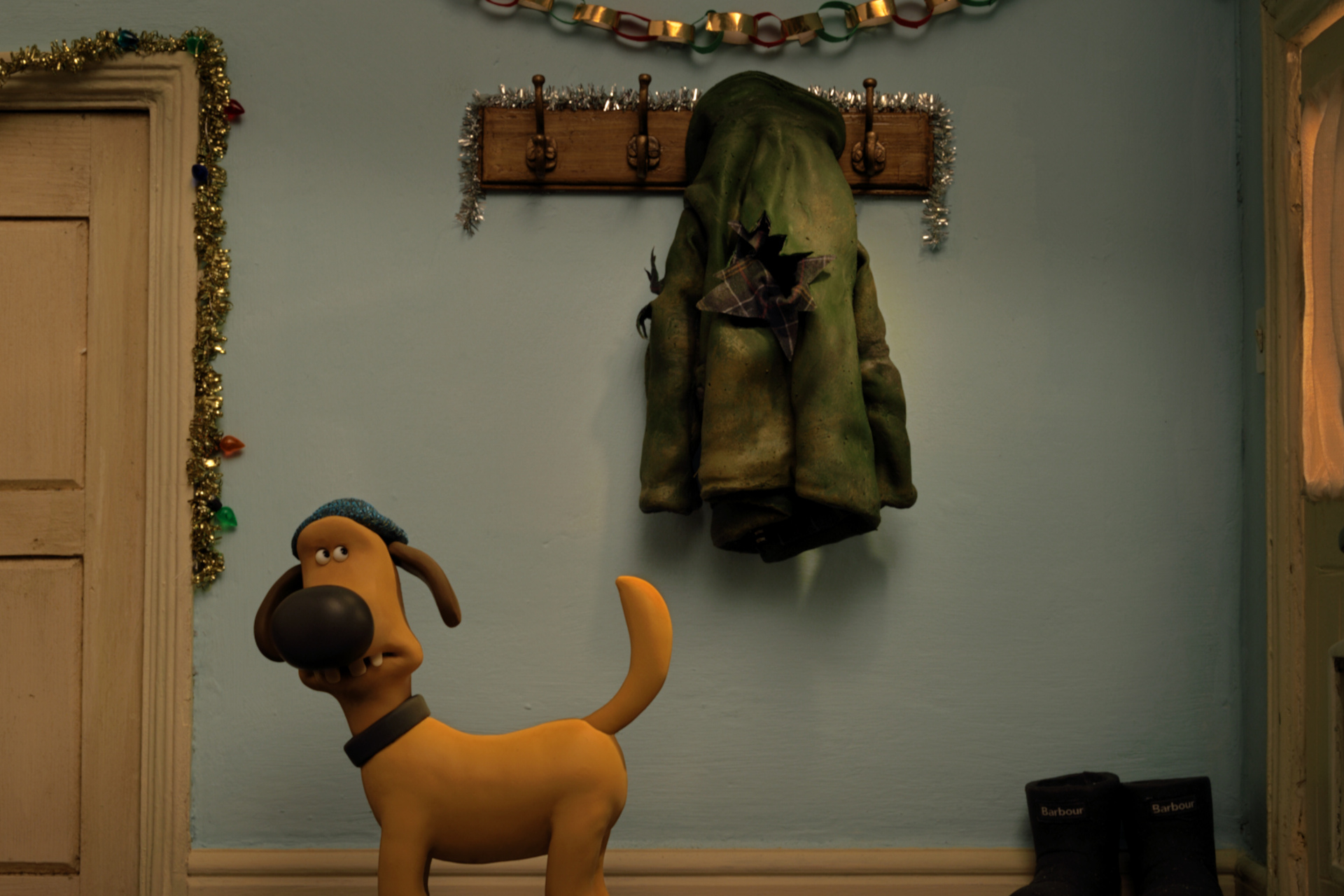 The big day comes and the Farmer is delighted, but soon finds that he cannot wear the jacket after all. Some Christmas magic saves the day, however, as a click of Blitzer's fingers gives the Farmer a completely repaired jacket – brought back to life by the experts at the Barbour factory. The key takeaway? For some people, re-waxing and repairing jackets might be best left to the professionals.
'With a Barbour wax jacket, age is no limitation and through our Wax for Life initiative, globally every year over 73,000 of our wax jackets are returned to be re-waxed or repaired,' said Paul. 'A Barbour jacket is like an old friend – it becomes part of your life and part of your shared experiences and memories. By using our re-waxing and repairs service, your jacket can last for a long time continuing to give many years of faithful service and most importantly, reducing its impact on the environment.'
'Shaun the Sheep's "One Farm" initiative challenges ewe to look after the planet, and Barbour's services are a perfect example of how families can extend the life of their belongings,' added Rachael.
WATCH
You can watch Barbour's 2023 Christmas ad below:
Images courtesy of Barbour