How To Shop The Barbour x GANNI Collab
Britain meets Denmark (again)
Following a successful collab last year, British heritage brand Barbour has once again teamed up with affordable luxury label GANNI on an exclusive capsule for 2023. Read on for all the details.
The Country & Town House Responsible Buyers' Guide
Barbour x GANNI 2.0: Everything You Need To Know
How To Shop The Collab
Prices range from £95 to £475. The collection is available to shop in select Barbour and GANNI stores, as well as the following online retailers:
Barbour
You can shop the collection on Barbour's website at barbour.com
GANNI
You can shop the collection on GANNI's website at ganni.com
Department Stores
The collection is also available to shop at a range of department stores, including:
Rent
Just want to try out the collection? You can borrow almost all of the pieces from the collab at rental platform By Rotation, byrotation.com
Shop Secondhand
You can also bag yourself a pre-loved Barbour x GANNI jacket at secondhand retailers like Vestiaire Collective, vestiairecollective.com
When Will The Collection Launch?
The Barbour x GANNI 2.0 collection launched on 3 November 2023 – meaning it's available now to shop.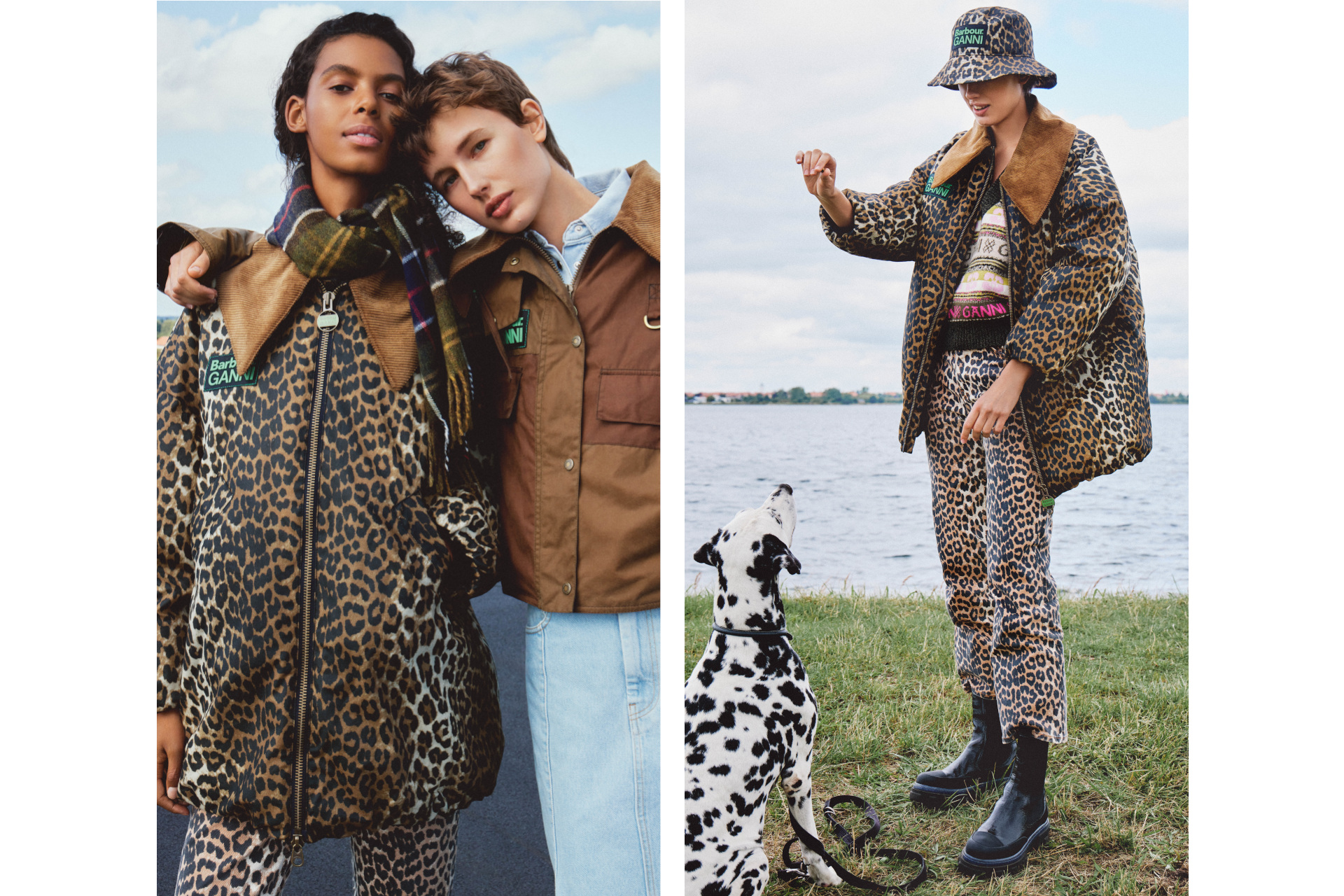 About The Collection
You know what they say, 'third time's a charm'. When Barbour and GANNI teamed up last year on two capsule collections, the two brands struck gold – quickly selling out their RTW and re-loved lines. So it was only a matter of time before they regrouped and created a third collection: Barbour x GANNI 2.0.
'It was an easy decision to extend our excellent collaboration with GANNI for a second season, following the first collection's huge demand and popularity globally with our customers and consumers,' said Paul Wilkinson, Group Commercial Director at Barbour. 'GANNI's brand values align so closely to the vision and ethos of the Barbour brand, with a key focus on using our unique heritage to create a collection of investment pieces that are relevant for today and will stand the test of time, with products to be handed down to generations in the future.'
'We just had to join forces with Barbour again – there was so much potential for another collab and so much we didn't get to the first time around,' added Ditte Reffstrup, Creative Director at GANNI. 'This time we wanted to really continue to value the craftsmanship and added even more joyful elements incorporating our classic leopard print – to me, leopard print is timeless. We share a genuine commitment to responsibility, which made this collaboration even more meaningful; they are true investment pieces designed to be loved and worn forever. Collaboration is really what gets my beat going.'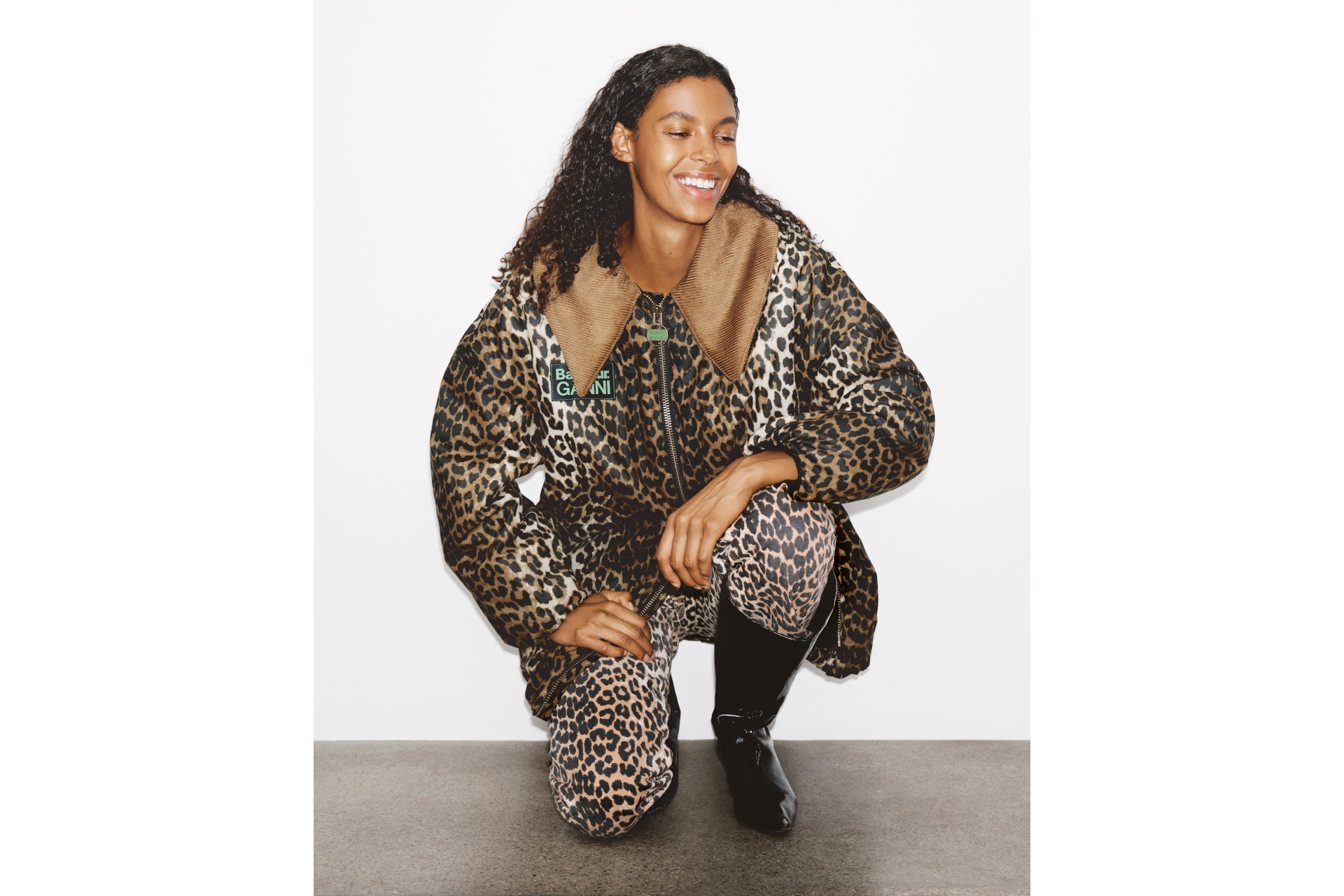 The capsule, which will be comprised of nine new styles, will once again bring together the brands' two worlds – South Shields, UK and Copenhagen, Denmark – in a celebration of shared values. Both committed to community, craftsmanship and heritage design (both British and Danish), the two brands present a collection that puts a playful GANNI twist on Barbour's iconic styles.
Speaking on the collaboration, Nicola Brown, Head of Womenswear at Barbour, also commented: 'It's great to be announcing a second collaboration with GANNI. We have worked closely with GANNI to create new bold and playful styles with contrasting tones, texture and the leopard print captures a new bold statement to the range. The collaboration is a true partnership, blending both brands' ethos and spirit with an ageless and timeless approach to showcasing true craftsmanship and quality.'
What To Expect
As mentioned, the Barbour x GANNI 2.0 collection will be made up of nine pieces, all of which are made from organic waxed cotton and certified recycled polyamide. Staying true to both brand's identities (and following the trend of their last collab), the collection will focus on Barbour's nature-inspired earthy tones and GANNI's signature design details (think oversized collars and removable hoods). Overall, the collection will include three longline quilted coats, two shorter waxed jackets, a leopard bomber, a bucket hat and (in a new addition to last year's lineup) two check scarves.
However, new design notes are being introduced this time round. Expect to see GANNI's iconic leopard print donning oversized bomber jackets and bucket hats, as well as its bright neon green logo.
Barbour's ongoing Wax For Life programme will also be applicable to the collection, meaning those who own jackets from Barbour x GANNI 2.0 will be able to extend the lifetime of their items via Repair & Re-waxing services. See here for more details.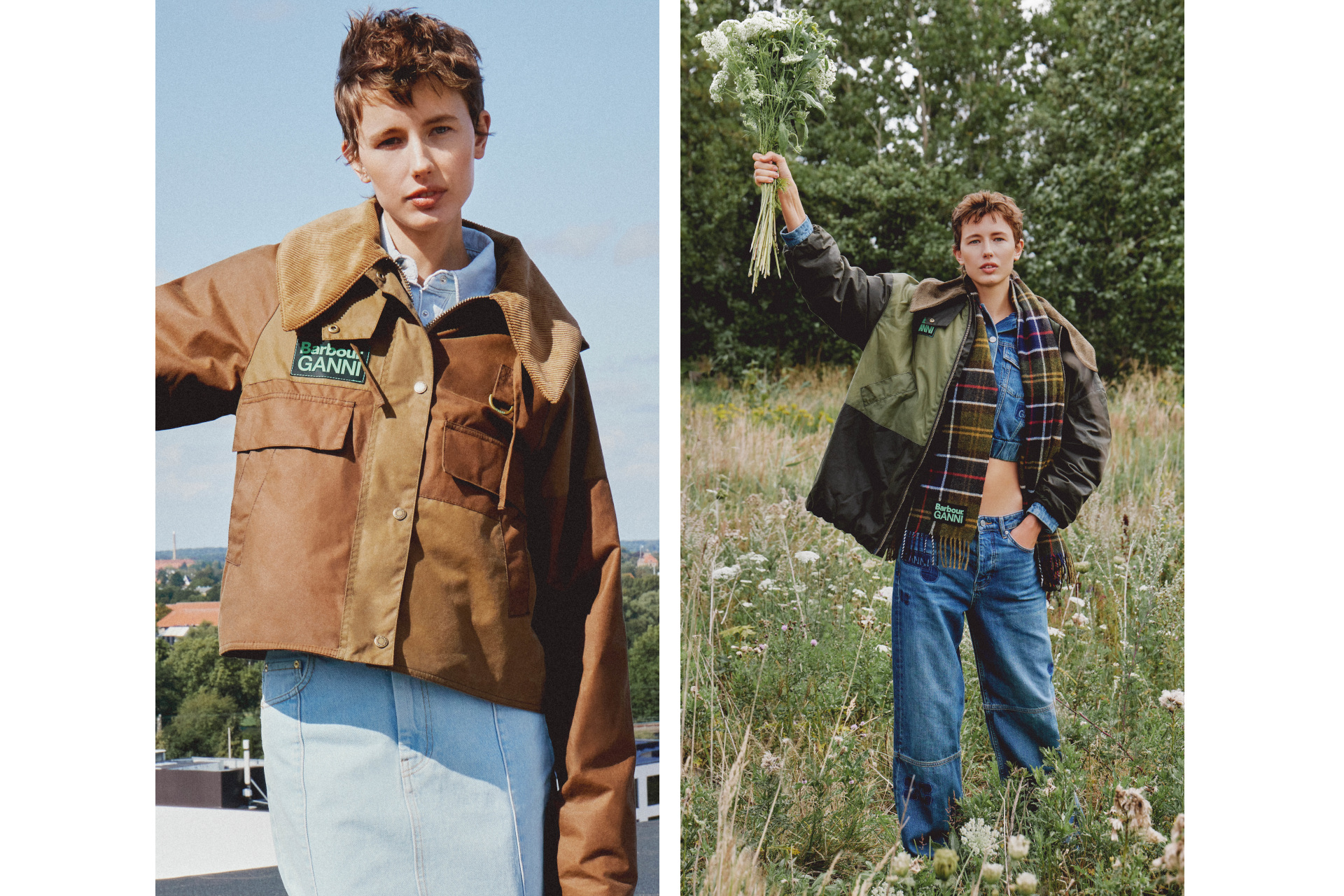 Images courtesy of Barbour x GANNI