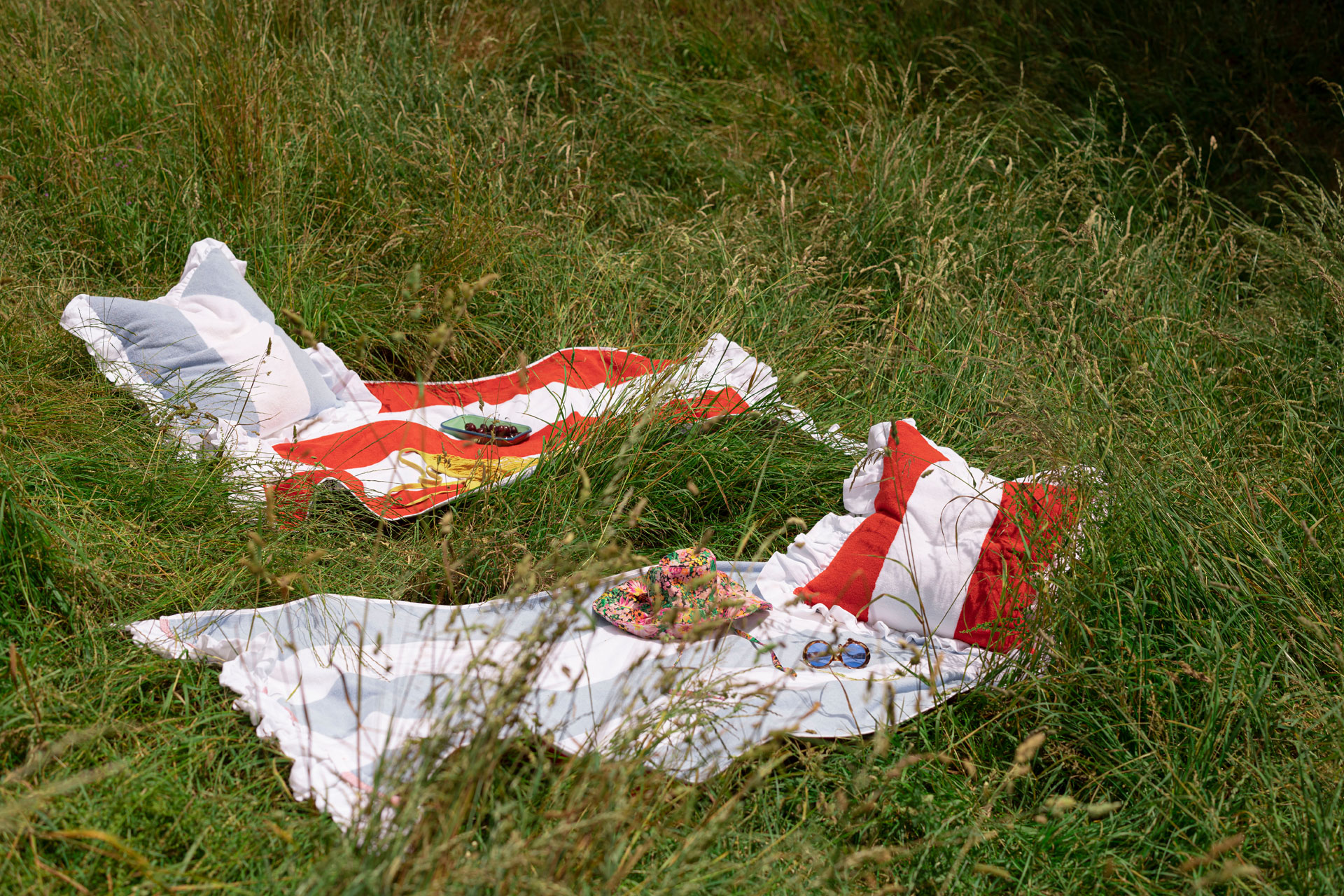 10 Towels To Take To The Beach (Or Pool) This Summer
Towel off in style this summer
The sun is out, the temperature is picking up and the jumpers are cast to the back of the wardrobe. This can only mean one thing: summer is on the way. If you're heading down to the beach this summer, make sure you don't forget to pack the perfect beach towel. Browse our edit of the best ones to lounge on this summer below.
The Country & Town House Responsible Buyers' Guide
What Makes A Good Beach Towel?
Not every towel is made equal, and some are just better (and better-looking) for the beach than others. Ultimately, a good beach towel should cater to your needs and style preferences, while still being comfortable enough to lounge on at the beach or by the pool. Here's some things to consider when picking out a towel this summer:
How big is it? A beach towel should be large enough that you can lie down or wrap yourself up in it comfortably. Most are around 30 inches by 60 inches, but oversized options are available if you prefer more coverage.
What's the absorbency like? Look for a towel made from absorbent materials like cotton or microfiber, as this will help you dry off more quickly after spending time in the water.
Is it quick-drying? Your towel should be able to dry itself, too. It should dry relatively fast to prevent it from staying damp and developing an unpleasant odour. Microfiber towels are known for their quick-drying properties compared to traditional cotton towels.
Is it sand resistant? An important question when it comes to a beach day. Many towels are designed to repel sand (either by being tightly woven or by having a special coating) and prevent it from sticking.
Is it portable? At the end of the day, you want to shove your towel in your bag and go about your day. Make sure your towel folds easily and is lightweight, so it won't drag you down when you're out and about.
What does it look like? Perhaps most importantly, you need to ask yourself if you like your towel and the way it looks. It's also an accessory when it comes down to it.
The Best Beach Towels for Summer 2023
Featured image: Matilda Goad & Co