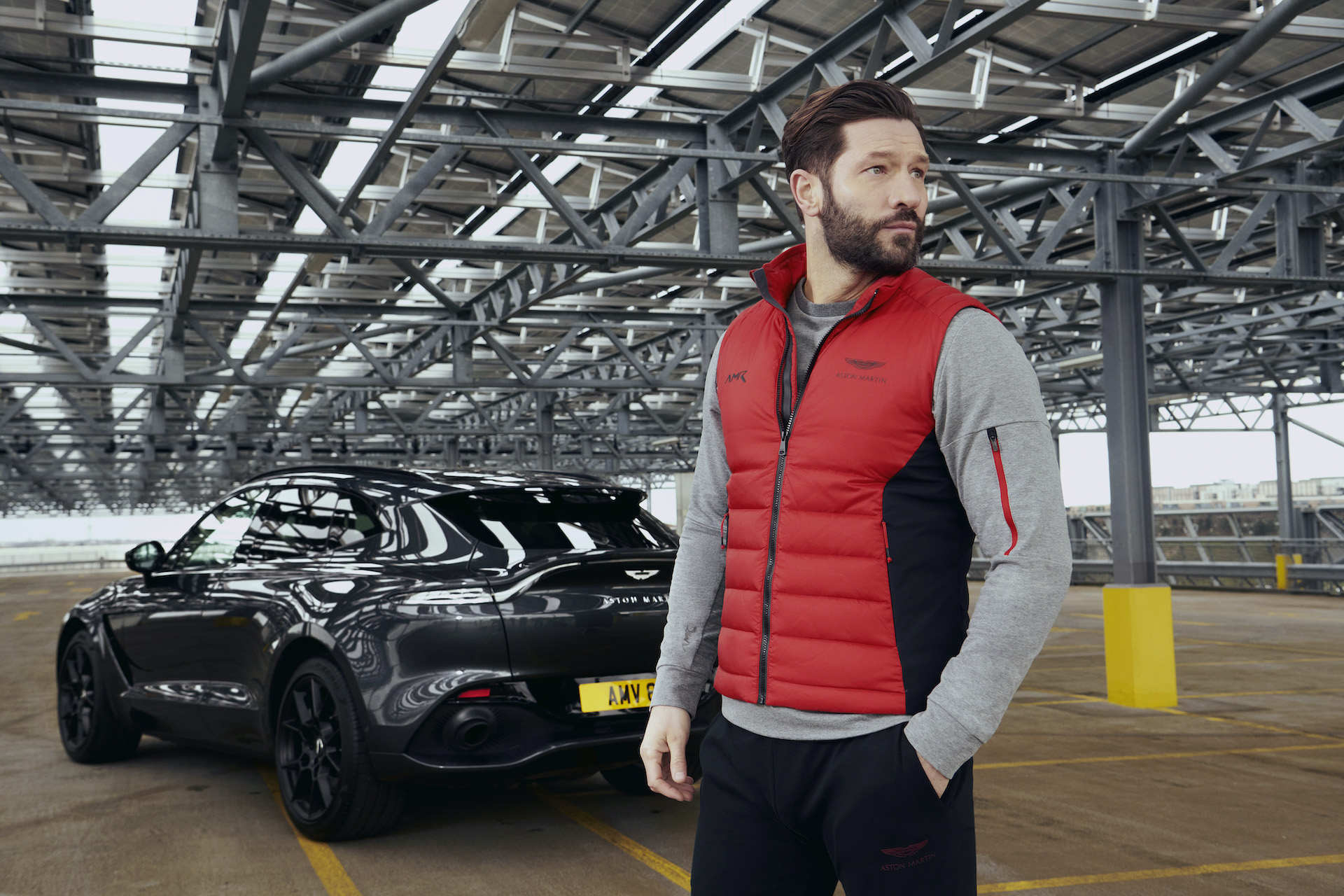 What's Trending in British Luxury? March 2021
---
The latest news, launches and innovations from your favourite British brands
Stay in-the-know with the latest updates from the world of great British brands.
The Best of British Style – Fashion, Beauty, Brands & More
British Luxury Industry News
29.03.21
Walpole Announces Launch of British Luxury Sustainability Report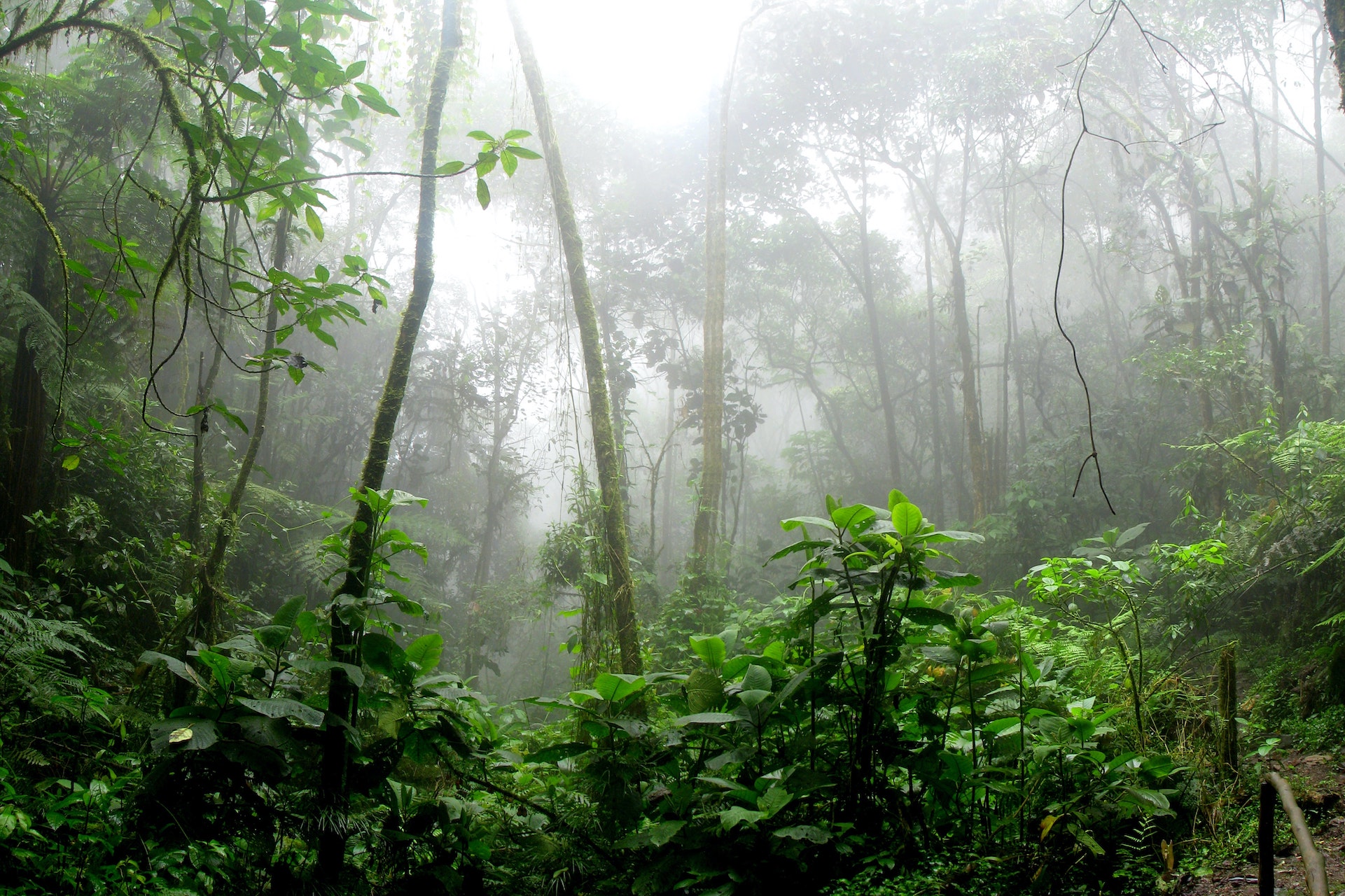 Last year, British luxury sector body Walpole launched its British Luxury Sustainability Manifesto, with the aim of supporting the industry to lower carbon emissions, reduce environmental impacts, and ensure sustainable future growth. Founding signatories included Great British Brands Mulberry and Johnstons of Elgin, with a further 70 brands joining them.
Now, after a year of research and insights from across the British luxury industry, Walpole has just announced the launch of its British Luxury Sustainability Report, which will land later this week. The report will show how, in the run up to the COP26 climate change conference in November, there is an opportunity for British luxury to demonstrate the advances already made in the sector. It'll also discuss why sustainability is essential to successful businesses today, and how balancing people, planet and profit allows for the creation of enduring value for all stakeholders.
You can watch Walpole's recent webinar with Anna Bartle of the Estée Lauder Companies UK & Ireland, Charlotte O'Sullivan of Mulberry, and Sam Dent of House of Hackney here and read a short report from the event here.
26.03.21
Mulberry Teams Up With Vestiaire Collective In Industry First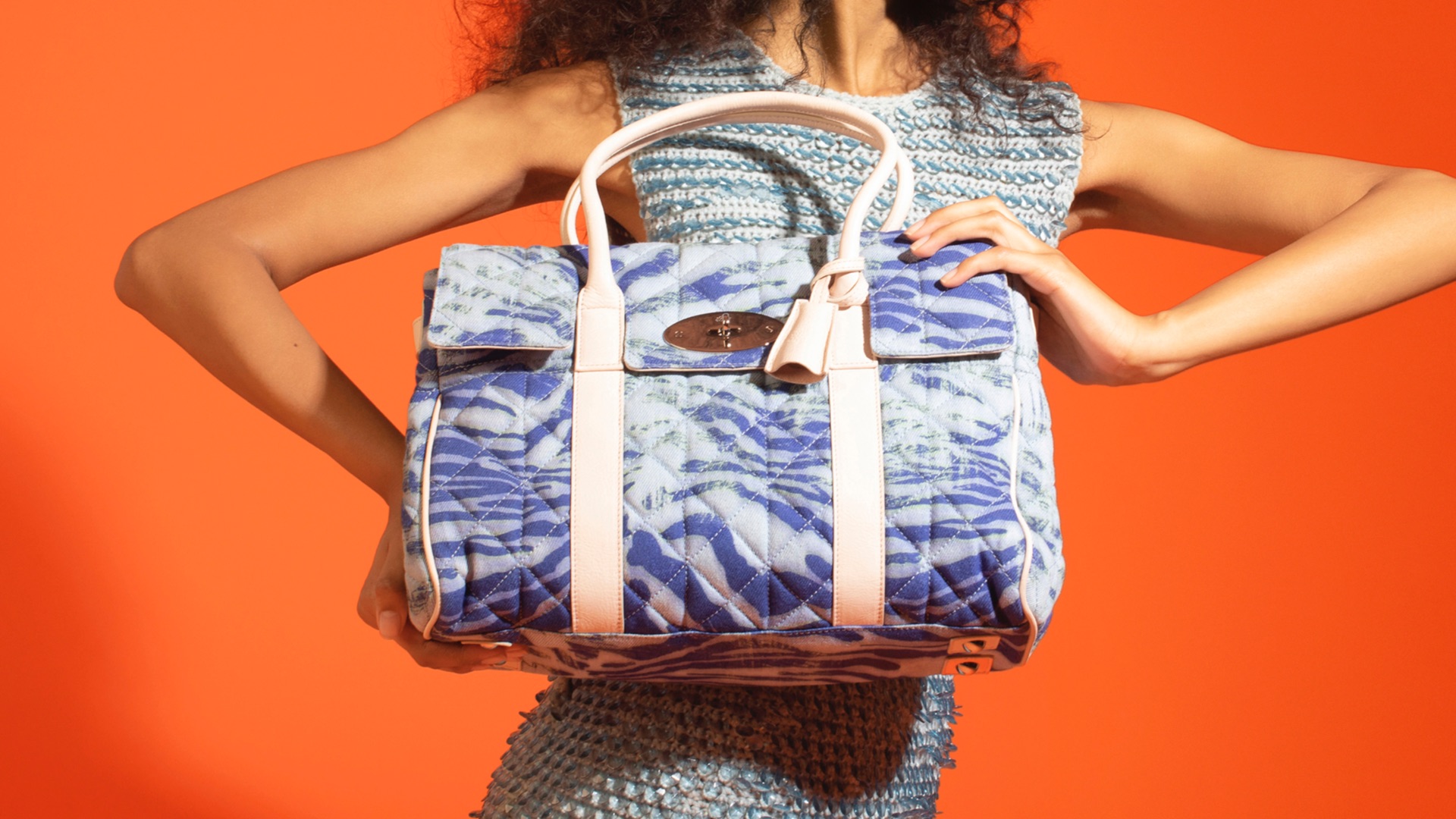 C&TH's Great British Brand Mulberry is one of the first partners of Vestiaire Collective's new Brand Approved programme, which aims to bring together the booming premium second hand market and luxury companies themselves.
The initiative, an industry first, means fully authenticated and refurbished Mulberry products can be purchased on Vestiare Collective, all of which have been carefully authenticated and restored by Mulberry's artisans in its Somerset HQ. 
The move demonstrates Mulberry's commitment to creating a fully circular economy where bags get passed down from generation to generation, and gives pre-loved items a second life. It's guilt-free shopping – and we couldn't be more on board. 
Browse a selection of rare silhouettes and limited-edition pieces at vestiairecollective.com
Lark & Berry Launches New Unisex Collection Featuring Exclusively Cultured Diamonds and Stones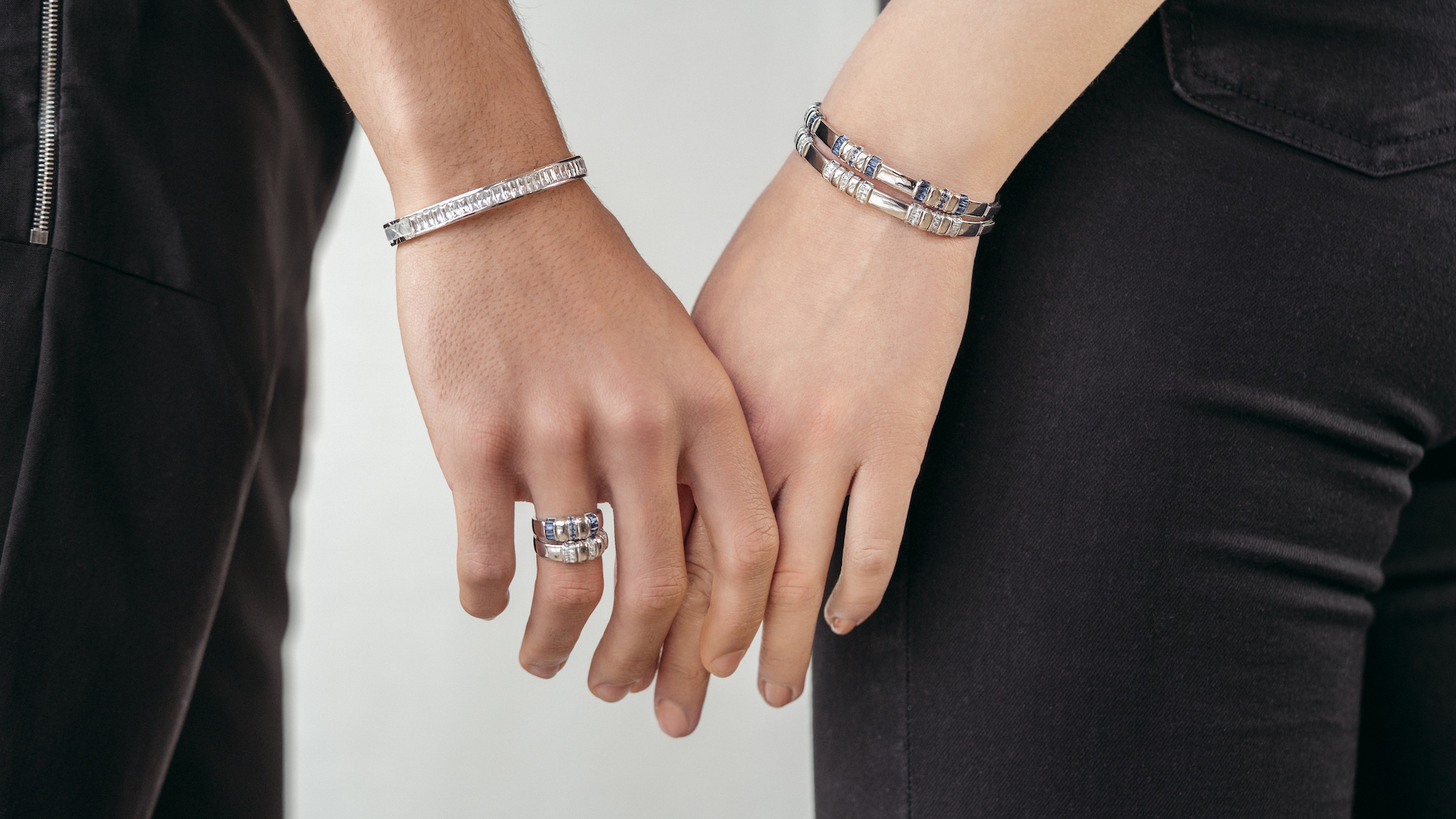 Sustainable fine jewellery brand Lark & Berry is beloved for its eco-friendly and ethical cultured diamonds and stones, which are grown in a lab using cutting-edge technology. Its new unisex collection Omnis is no different, offering a range of rings, bracelets, earrings and necklaces in 18-carat white or yellow gold, and featuring a range of cultured gems, from emeralds to sapphires.
A fusion of past-meets-future, Omnis was inspired by both the Art Deco designs of the 1920s, and the clean lines of futuristic sci fi.
"When I look back on this new Omnis suite now, I think I see that some of my love of sci-fi came out in certain elements of the retro look," recalls Lark & Berry founder Laura Chavez, who started the brand in 2018. "Our head of worldwide retail actually came up with the name whilst we were all brainstorming terms or phrases that represented the idea of 'everyone' or 'all' as a concept – and she thought of 'Omis,' and we all loved it. Serendipitously, that name has a nice sci-fi ring to it as well. I think we're only going to see the trend of unisex jewellery options in luxury keep growing, and I'm proud to introduce an exclusively cultured diamonds and stones line of ours into that zeitgeist."
In keeping with Lark & Berry's commitment to sustainability, every piece of the collection is made to order, and the brand also donates five trees to be planted around the world with every purchase.
Discover the new Omnis collection at larkandberry.com
24.03.21
Graff Launches New High Jewellery Collection 'Tribal'
Inspired by the folk tale of the girl who threw embers into the sky and made the stars, Graff's beautiful new high jewellery collection, Tribal, is a paean to the ancient craft of storytelling, and the tales and symbols that have been passed down through generations and communities around the world,. Tribal features three motifs that can be found again and again throughout history, recreated in exceptional diamonds by Graff's jewellers.
There's the Graff Gateway, sculptural, abstract ovals that link the past and the future, the Earth and the stars. Then there's the New Dawn motif, an explosive sunburst symbolic of life, energy and power. Finally, there's the Night Moon, formed of clusters of round and pavé diamonds, and representative of clarity and reflection.
The collection was shot on the Atlantis Dunes in South Africa, with fashion photographer Mikael Jansson and supermodel Sara Sampaio. Large-scale, blackened steel sculptures were made specially for the shoot, reflecting the elemental symbols and ideas that run through Tribal.
The whole collection is available now on Graff's new e-commerce site, graff.com
Hackett London To Kit Out Aston Martin F1 Team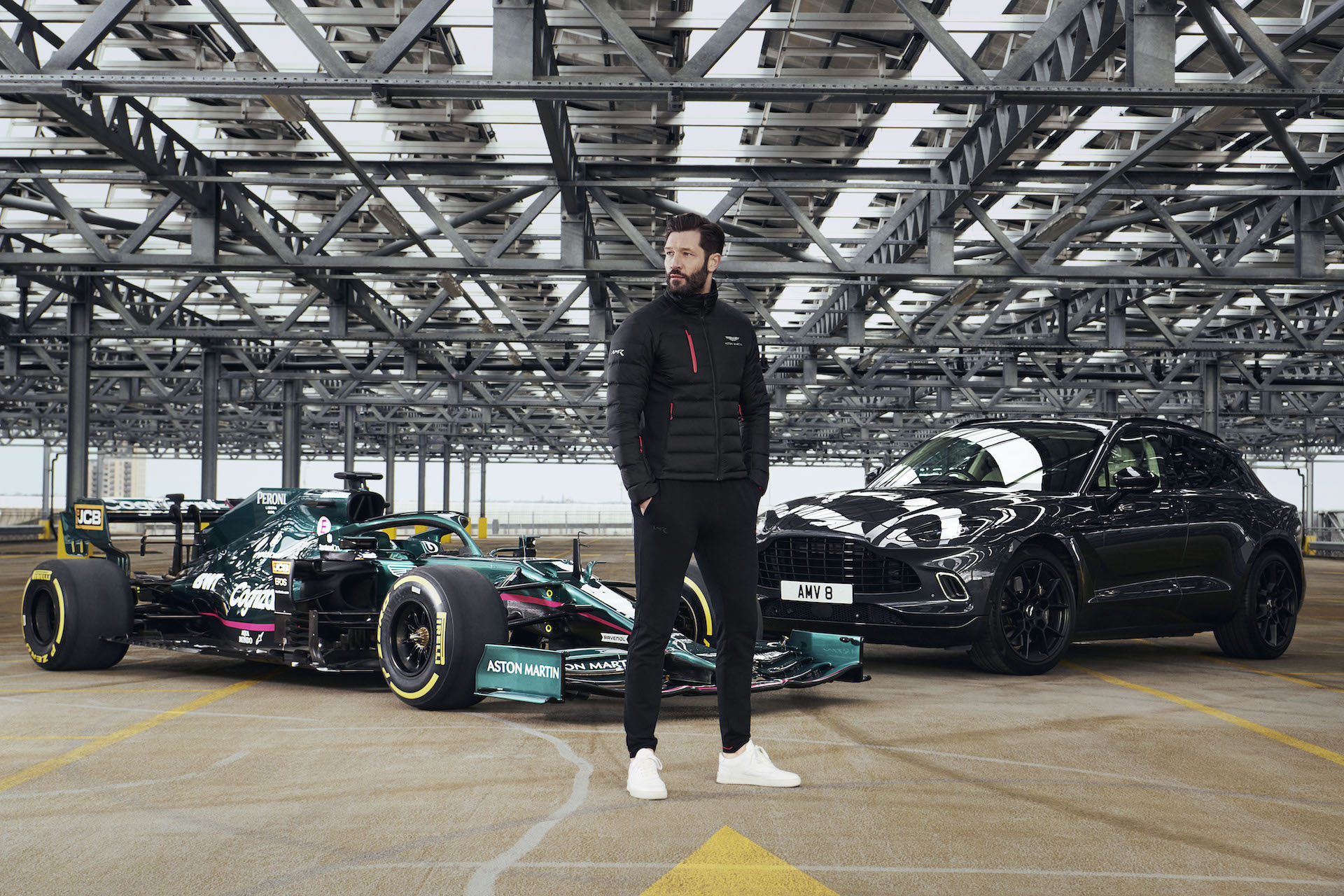 Hackett London's partnership with Great British Brand Aston Martin dates back 17 years, with the Aston Martin Racing by Hackett collection continually inspired by the rich history of racing garments in the clothing brand's archive.
Now a new chapter has been announced for the collaboration, with Hackett London accompanying Aston Martin in its historic return to Grand Prix racing after a hiatus of more than sixty years. The British outfitter has been announced that it's the official travelwear and officewear supplier for the Aston Martin Cognizant Formula One team, outfitting drivers Sebastian Vettel and Lance Stroll, as well as the rest of the team.
'We are delighted to take our cherished partnership with Aston Martin to the next level by supporting their long-awaited return to Formula One,' says Marcella Wartenbergh, Chief Executive Office of AWWG, parent company for Hackett London. 'An F1 team represents the best of the best, not only the drivers, but also the engineers, the pit crew – men and women at the top of their field who share the values and vision of excellence of Hackett London. While luxury does exist in the paddock, Aston Martin will bring a renewed sense of elegance to this thrilling sport, and we are proud to be a part of that endeavour.'
The Aston Martin Racing by Hackett Spring Summer 2021 collection is available now. hackett.com/aston-martin. astonmartinf1.com
19.03.21
Hattingley Valley Launches First Still Wine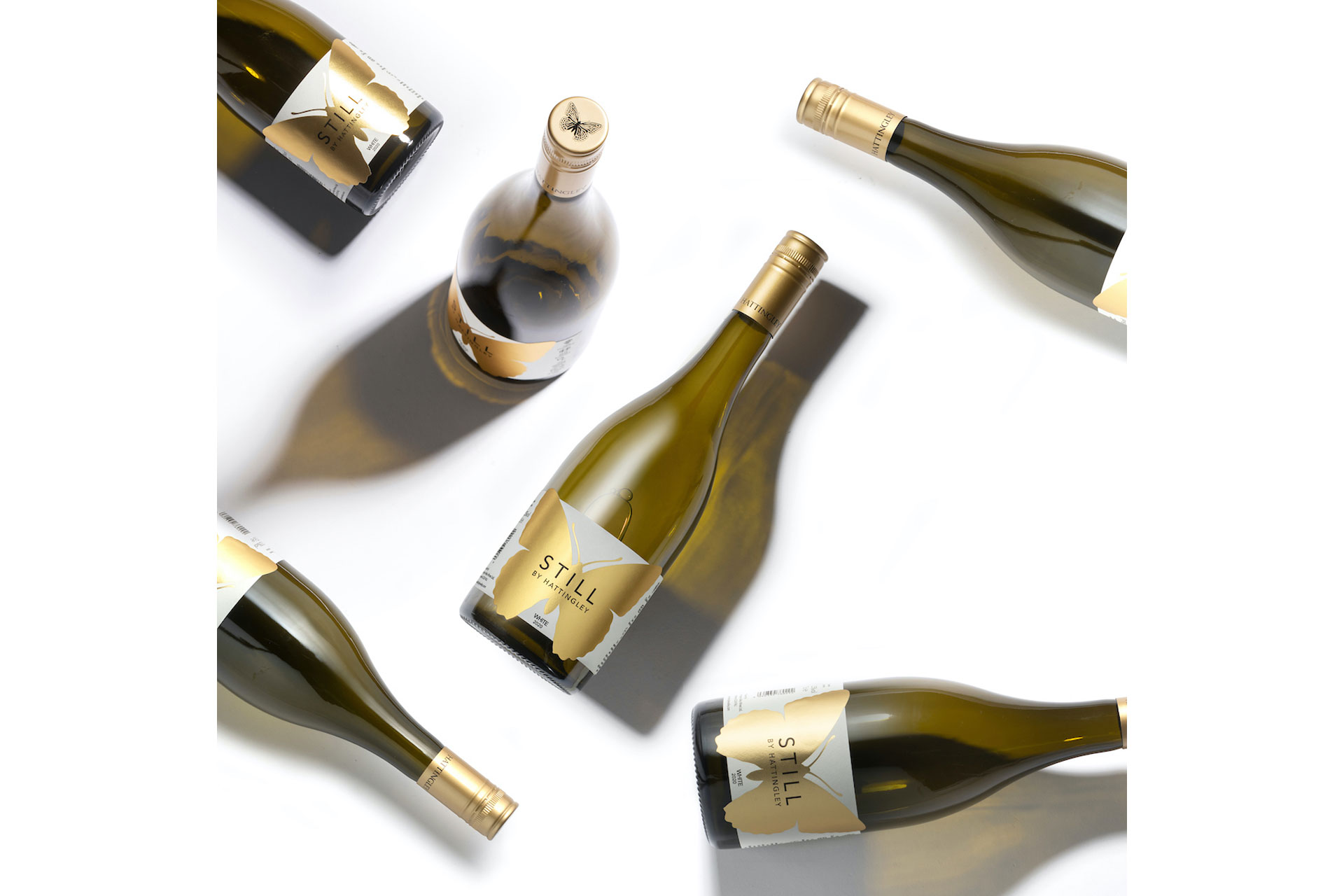 Everyone loves Hattingley Valley for its award-winning English sparkling wine, grown and bottled in Hampshire. Now, excitingly, it's launching its very first still white wine, a 2020 Chardonnay, available from 1st April.
The wine is pale lemon in colour with a soft green hue, with citrus, blossom and grapefruit aromas, and a hint of honey and pear. It's ideal for al fresco drinking – one to stock up on for Easter entertaining and beyond. Cheers to that.
£19.50 a bottle, hattingleyvalley.com
The Vampire's Wife Partners with the Royal Ballet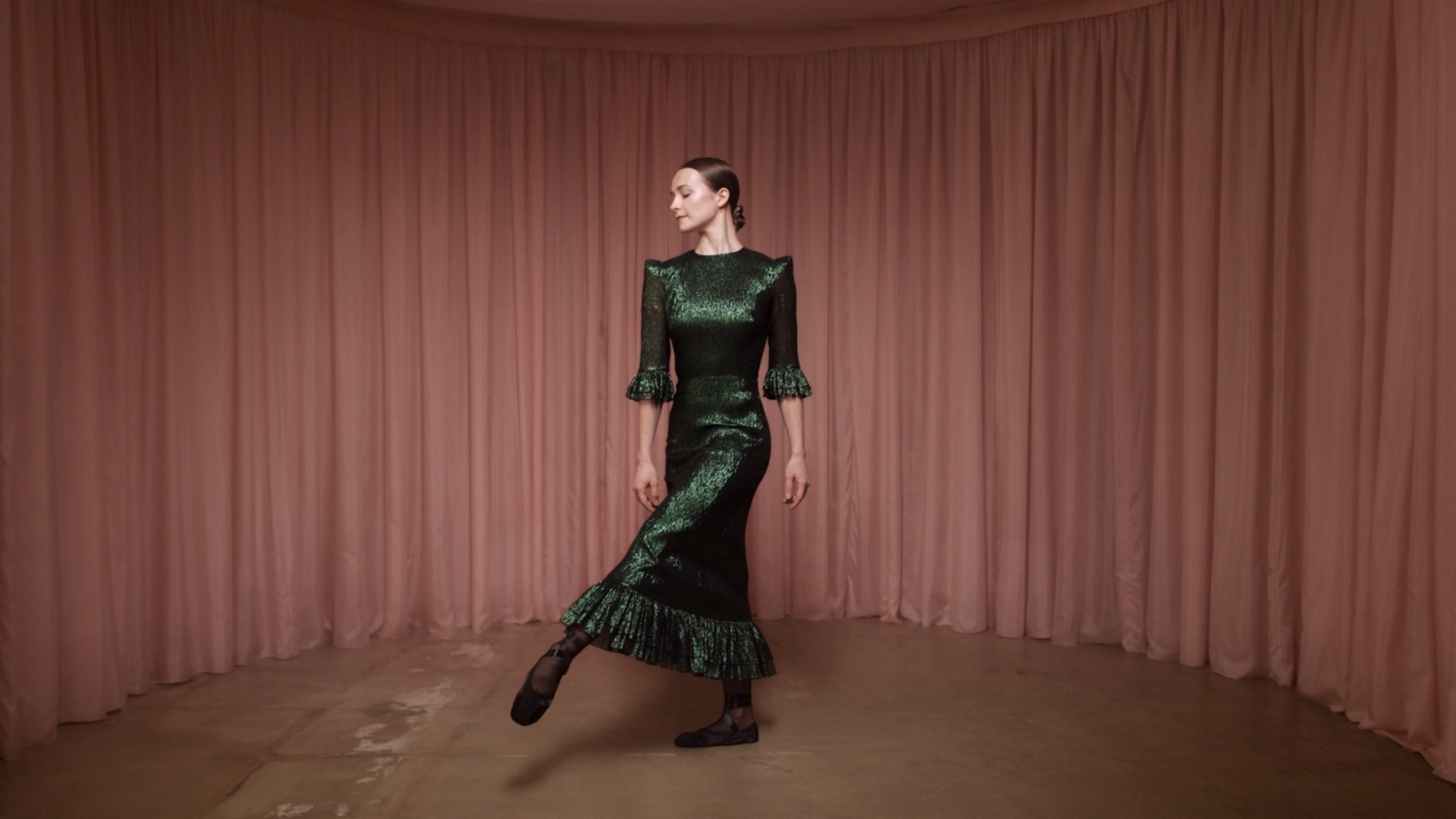 Much-loved British brand The Vampire's Wife has partnered with artists from the Royal Ballet on new images and video that show its dresses in an all new light.
'I have had a deep fascination for The Royal Ballet since I was a child,' explains Susie Cave, founder of The Vampire's Wife. 'They are one of the world's great ballet companies. During lockdown, all COVID protocols followed, of course, I invited four dancers to the home of The Vampire's Wife to dance in my clothes. I watched these beautiful, eternally graceful women bringing my clothes to life, wondering "Is this really happening"? It is something I have learned—when you do the things you truly love, miracles do happen! Thank you to The Royal Opera House for the magic you brought us here at The Vampire's Wife!'
See all the videos and photos at thevampireswife.com
17.03.21
Toast Teams Up With Crafts Council On Artist Collaboration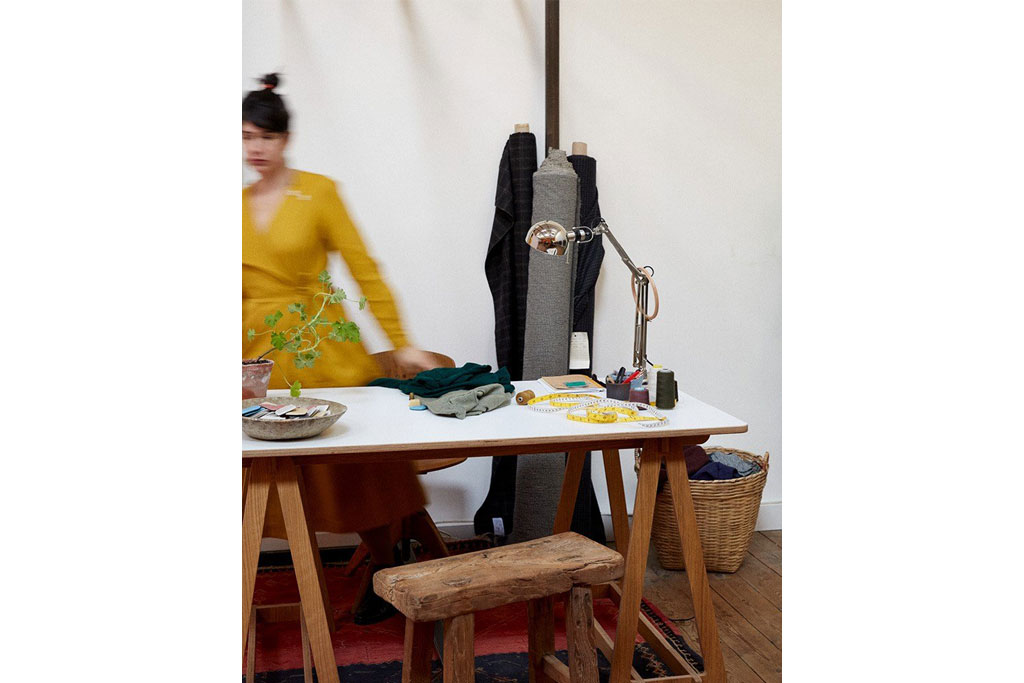 As part of its ongoing partnership with the Crafts Council, Toast has announced it's working with eight experienced textile artists to renew a collection of archive pieces. The finished range will then be sold at auction in May, with all proceeds donated to the Crafts Council.
The 17-strong collection includes a deadstock coat, jacket, dungarees, dresses, skirts and shirts across sizes, fabrics and colourways, which will be reimagined by selected artists into something entirely unique, using a variety of techniques like hand embroidery, collage, layering, patchwork and visible mending. It's all just part of Toast's ongoing ethos of repair, renewal and reducing waste.
Learn more about Toast's Renewal scheme to revive old garments here.
12.03.21
Rollo London Launches Repurposed by Rollo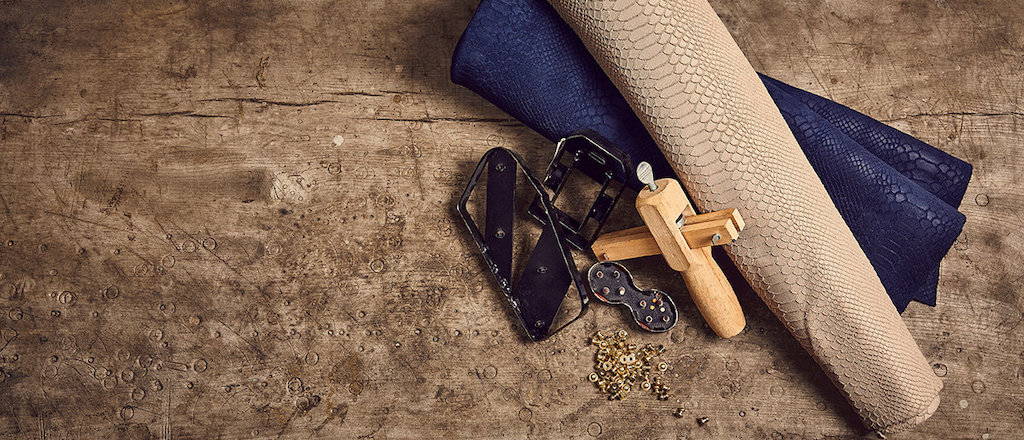 Luxury British notebook maker and Great British Brand Rollo London has just announced it's launching Repurposed by Rollo. It's a new collection, available at Wolf & Badger, that involves gathering materials heading for landfill – end of roll fabrics and discarded samples – and repurposing them to make beautiful notebooks. Because of the nature of this sourcing, the brand can't guarantee any styles will be restocked, so it's definitely a case of buy early to avoid disappointment. And like all Rollo London notebooks, they're made in Britain using certified supply chains.
From £39, rollolondon.com/repurposed
09.03.21
Cheaney Reveals Its Five-Step Sustainability Checklist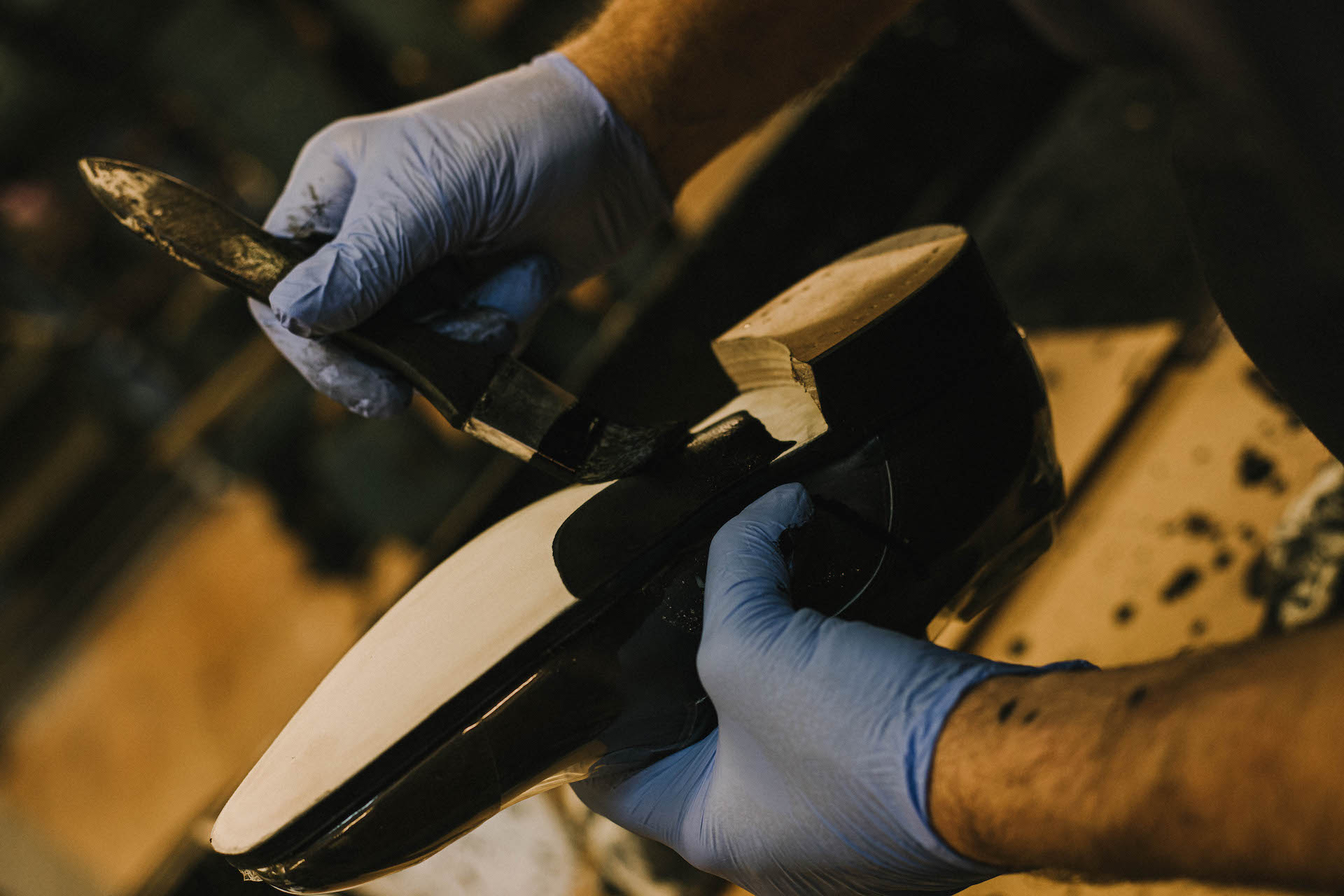 Joseph Cheaney & Sons has made shoes in Northampton since 1886. Operating from the same redbrick Victorian factory that's been its home for over 130 years, it also still uses many of the traditional techniques that first made its name. The epitome of an investment purchase, Cheaney's shoes are destined to last for decades. This lends itself very well to today's drive for 'slow fashion' and sustainable choices. And now, for the first time, Cheaney has released the detailed sustainability checklist that every pair goes through, for the sake of visibility and to build a more transparent production line.
1. Raw materials – Cheaney makes it shoes from leather, a by-product of the food industry and sourced from UK and European suppliers.
2. Design – Every collection goes through a rigorous vetting process and must score highly on the following questions: are the shoes repairable? Are they durable, wearable and robust? Are they aesthetically pleasing and commercially viable? Are they functional? Once a pair is designed, a prototype will be wear-tested for eight weeks to ensure its viability.
3. Production – Leather is cut out by hand by 'clickers' in the leather room, who assess the skins and determine its most efficient use. Any natural defects or flaws in the skin are not discarded but, where possible, incorporated into hidden parts of the shoe. If a pair has a blemish or flaw they are sent to the factory shop and sold at a reduced price as a factory reject.
4. Repair – The majority of Cheaney shoes are Goodyear welted, a construction method that means they can be easily repaired with new soles.
5. Refurbishment – Customers can send their Cheaney shoes back to our factory to undergo a complete refurbishment, making them almost as good as new and ready to pound the pavements for several more years to come.
Boodles Announces Switch to Single Mine Origin Gold In All Its Jewellery
Provenance and sustainability is becoming increasingly more important to jewellery customers and brands alike. To ensure the gold it uses is fully traceable, Boodles, a Great British Brand 2021, has just announced it'll now only use Single Mine Origin (SMO) gold in all its designs. This ensures the metal used can be directly traced back to a specific mine operating in line with the World Gold Council's Responsible Gold Mining Principles. These principles cover a broad range of environmental and social governance issues, but essentially ensure that the mine has good corporate governance, progressive employment practices, strong health and safety procedures, committed environmental stewardship and active and responsible community engagement.
"This is a very important step forward, both for Boodles and for our clients," says Jody Wainwright, Director of Boodles. "We are delighted to be one of the pioneers in the jewellery industry, using SMO gold for all of our jewellery designs."
08.03.21
DeBeers Extends Partnership with UN Women for Five More Years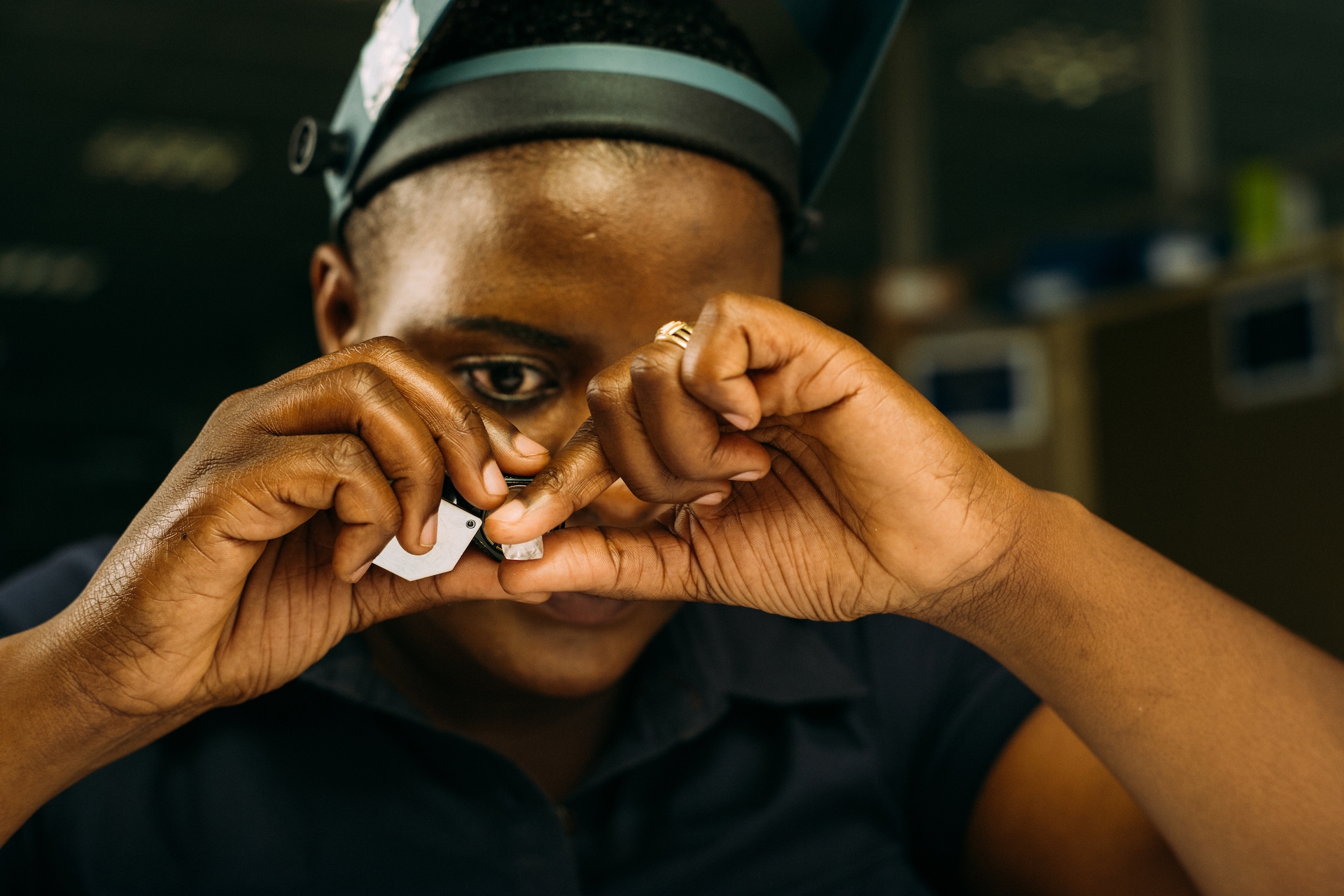 On International Women's Day 2021, DeBeers Groups has announced that it's extending its global partnership with UN Women for five more years, and is also joining the organisation's HeForShe Alliance. This initiative calls on brands to partner with industry leaders and heads of state to create long-lasting change and progress for women around the world.
As such, as DeBeers has committed to increasing the representation of women in technical and leadership roles within its business, as it works towards achieving gender parity across its workforce by 2030 as part of its Building Forever sustainability goals.
De Beers also plans to invest additional US$3 million to extend the Accelerating Women-Owned Micro-Enterprises (AWOME) programme in southern Africa, building on the $3 million funding it had already committed to support women and girls in its producer partner countries. The AWOME programme, launched in 2017 in partnership with UN Women, has provided tailored business training and mentorship to more than 1,000 women entrepreneurs in Botswana, Namibia and South Africa to date, as well as qualifying over 50 local trainers to ensure the programme's sustainable future.
"We've made meaningful progress on increasing the representation of women in leadership roles in our business during the past three years, but now we want to accelerate this momentum with particular focus on technical roles, where women remain underrepresented globally," explains Katie Fergusson, Senior Vice President of Sustainable Impact at De Beers.
In addition, more than 50 scholarships have been granted to young women in Canada to pursue STEM opportunities and more than 900 girls and young women in southern Africa have taken part in STEM workshops, ideations and mentorship programmes run in partnership with WomEng (Women in Engineering). Through its Building Forever goals, De Beers has committed to supporting 10,000 women micro-entrepreneurs by 2030, as well as engaging a further 10,000 girls in STEM.
Crockett & Jones Launches Ecommerce Shop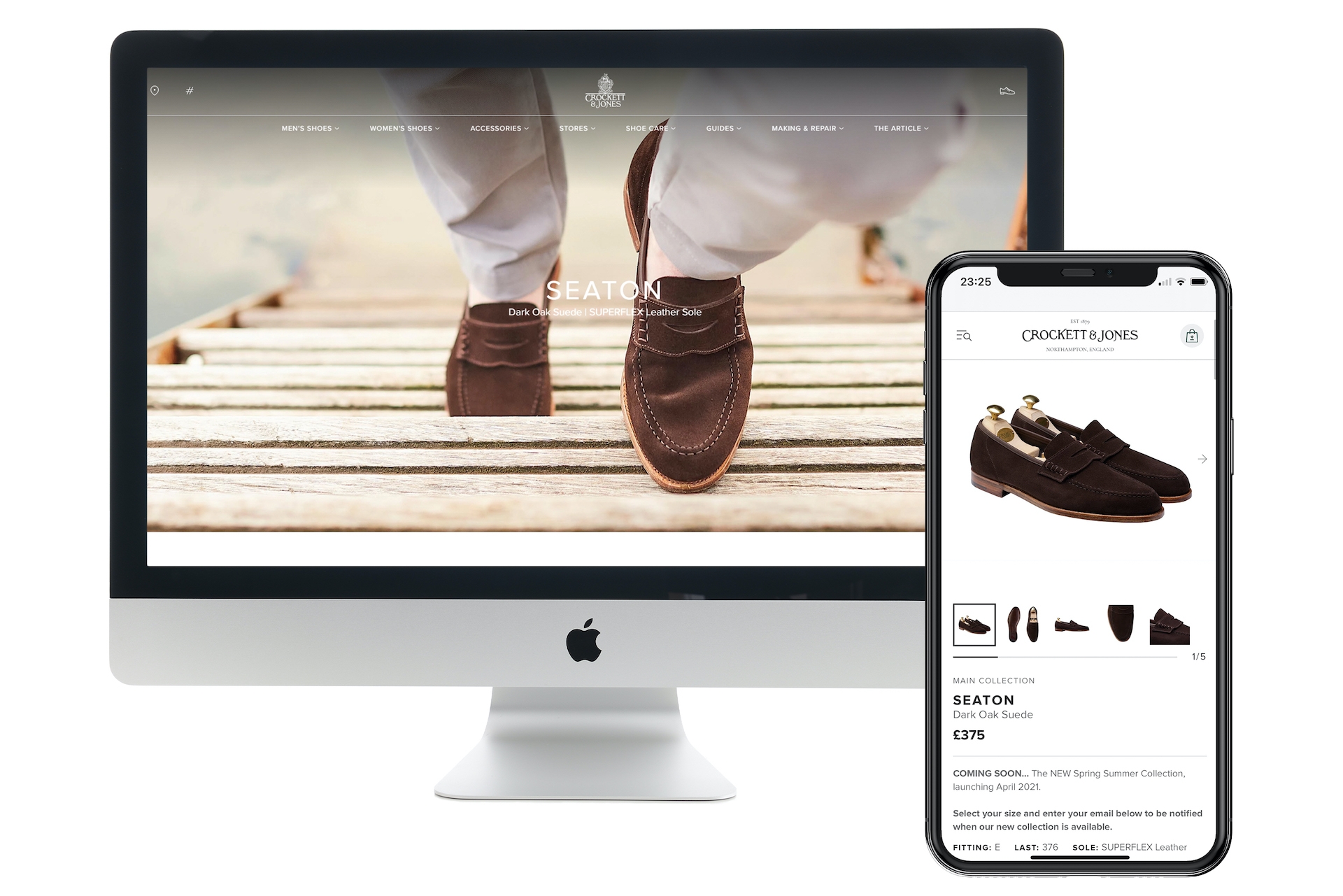 Heritage shoemaker Crockett & Jones has made shoes by hand in Northampton since 1879. Now, almost 150 years later, the Great British Brand has just announced its exciting move into the world of ecommerce. For the first time, the new platform will allow customers to order their C&J loafers, brogues and boots online, accompanied by detailed guides on how to measure your feet, choose materials and care for your shoes after purchase. There's all the care and detail you expect of a legacy company like C&J – but at a touch of a button.
05.03.21
Cornish Company Thrives In Covid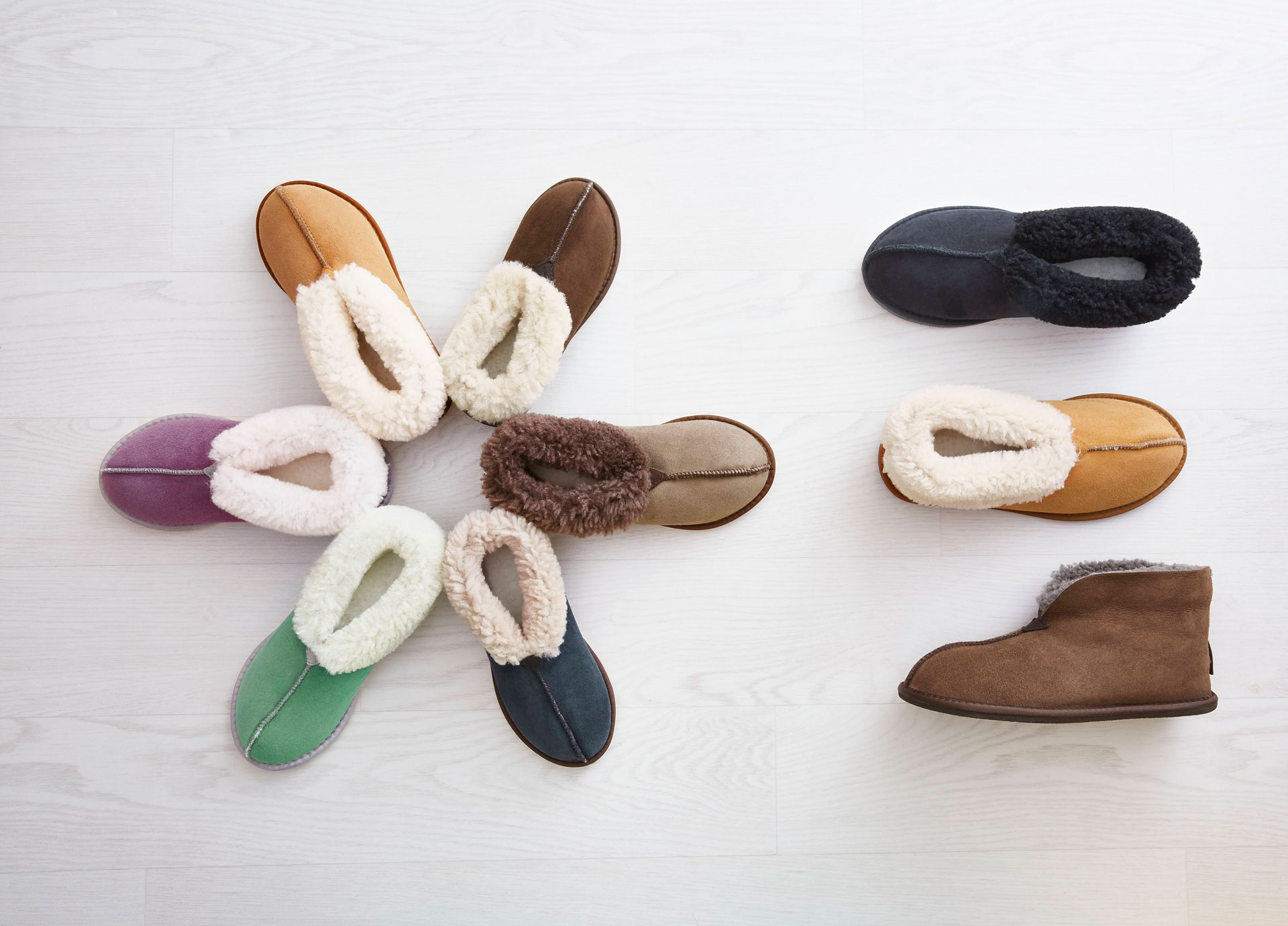 The past year has been tough for individuals and British luxury businesses alike, but Cornish fashion and lifestyle brand Celtic & Co has gone from strength to strength. The luxury slow-fashion company, which is also a Great British Brand 2021, saw sales rise 80 per cent year on year for the AW20 season.
Newquay-based Celtic & Co specialises in luxury womenswear, menswear and homeware made from all-natural fibres, and sells directly to customers in over 60 countries around the globe via its website and call centre. It credits the shift towards online shopping and the consumer desire for comfortable clothing for the huge growth. The company makes its sheepskin slippers by hand in Newquay.
"Our strategy is to focus on a wide range of markets and opportunities to ensure we are not over reliant on one market or territory," explains co-founder Nick Whitworth, who started Celtic & Co with his wife Kath in 1973. "A key part of this strategy is international growth. We will be targeting a further 20% increase in net sales and increased profitability in 2021."
The brand is also an award winner, having recently won its second Queen's Award for Enterprise: International Trade accolade. It was also shortlisted in three categories for the Draper's Sustainable Fashion Awards 2021: Best Carbon Footprint Initiative, Best Circularity Initiative and Brand of the Year. Notably, it also won Highly Commended in the Sustainability category at our very own Great British Brands Awards 2021. Truly a brand to watch for what it does next.
04.03.21
Barbour Launches Gold Standard SS21 Collection with Sam Claflin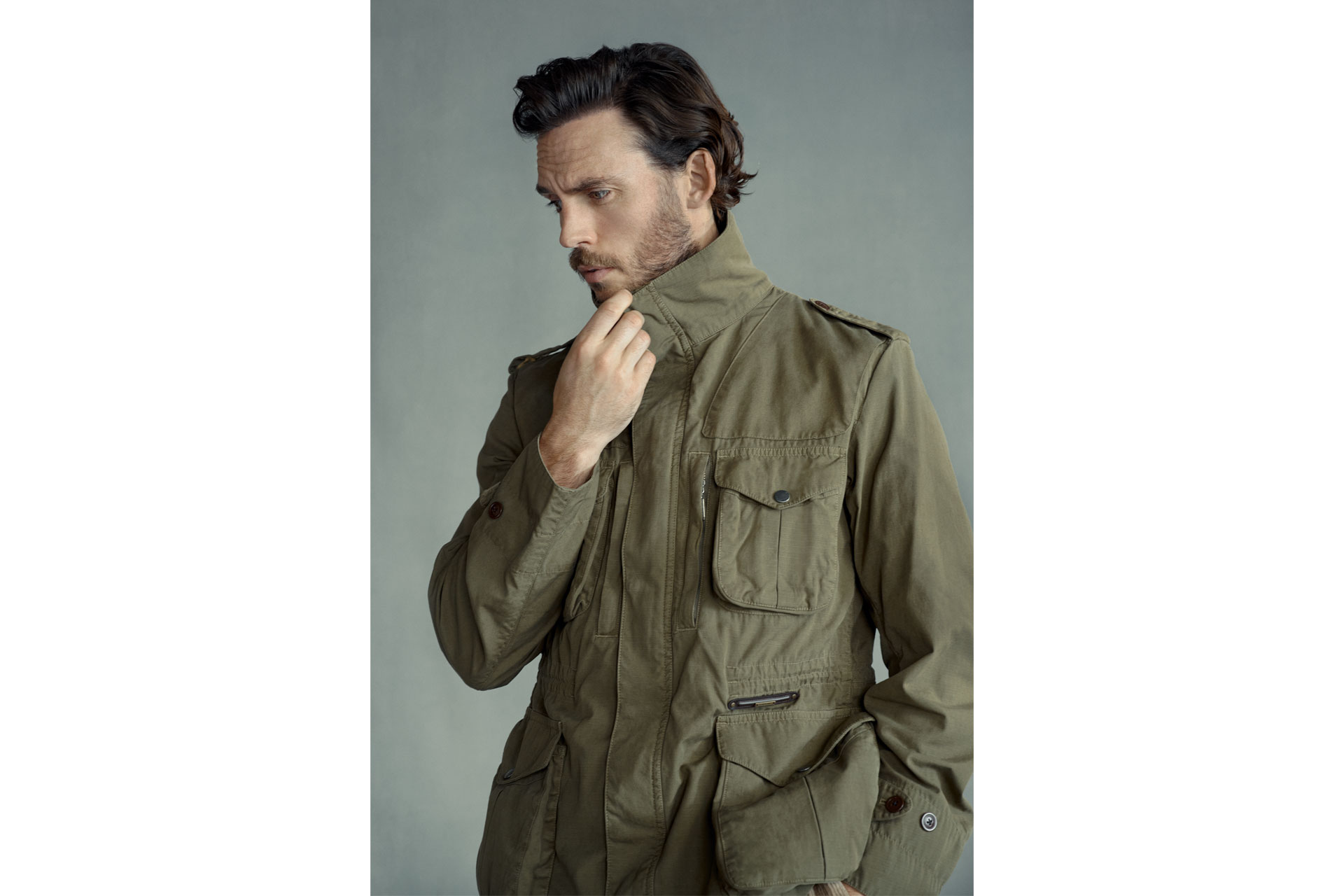 Looking to upgrade your faithful waxed jacket for summer? Barbour has just announced its new Gold Standard collection for spring/summer 21, featuring five new styles available in a range of colours. The collection draws inspiration from Barbour's military heritage with traditional bellows pockets and hardware details, plus a navy and khaki colour palette that is overdyed to create an authentic, washed-out look.
Gold Standard is Barbour's premium sub-brand, launched in at Paris Fashion Week: Men's in January 2020. From the start its face has been British actor Sam Claflin, who grew up exploring the countryside from his family home in Norfolk and is always keen to spend time outdoors whenever possible, making him the ideal Barbour ambassador.
"I'm so thrilled to be working with the amazing Barbour team again on their first spring summer Gold Standard collection," says Sam. "The jackets are perfect for the warmer months as they are extremely lightweight yet they provide great protection if the weather changes. They're ideal casual jackets with plenty of pockets for those essentials you always need to carry with you."
Available from barbour.com
Turquoise Takes Centre Stage at Alexandra Llewellyn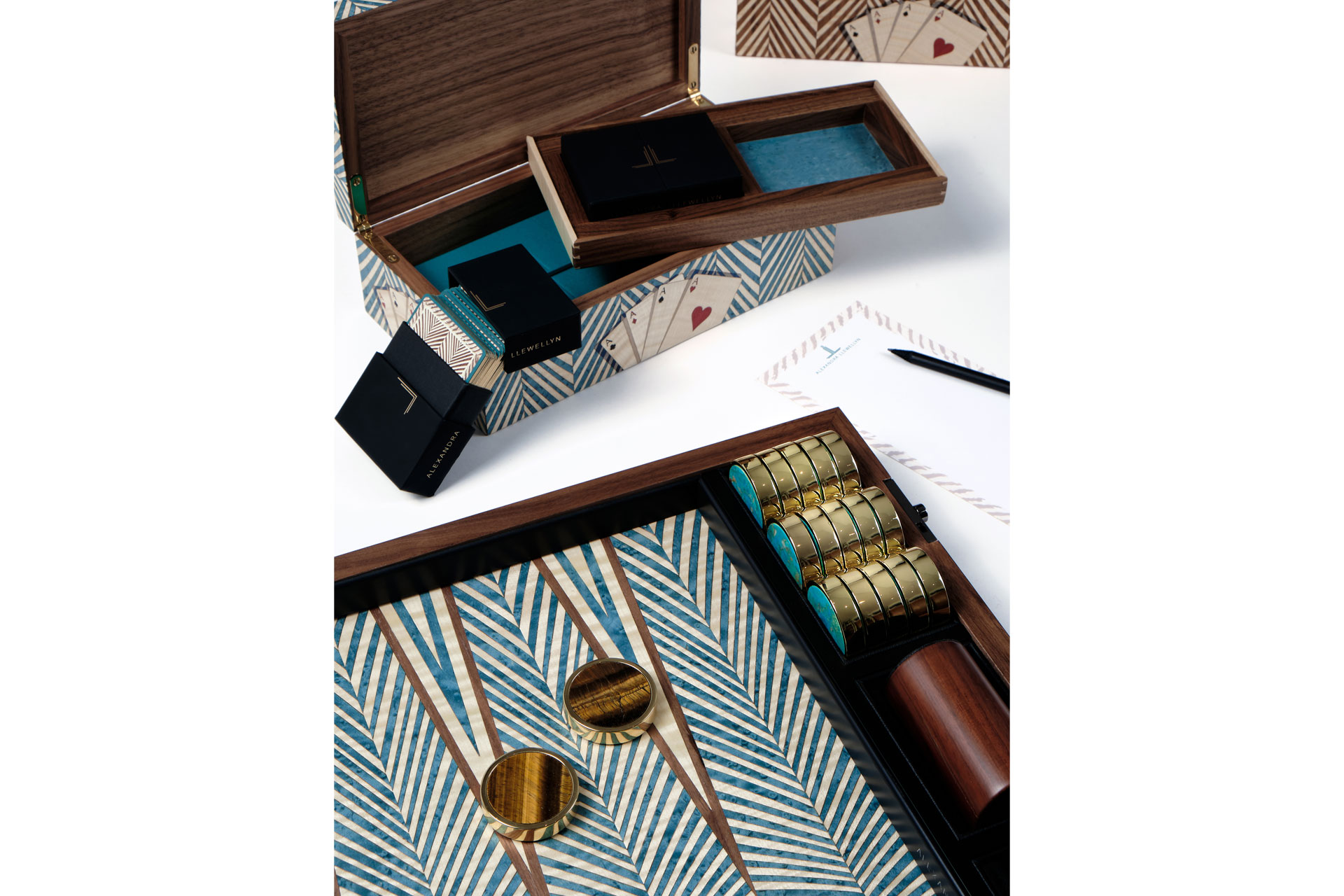 Master craftsman, artist and luxury board game designer Alexandra Llewellyn has just unveiled her new Turquoise Collection, a limited edition series of beautiful wood marquetry that comes to life as a backgammon board and card box.
The unique hue, which symbolises wisdom, tranquility, protection, good fortune, and hope, has often played a starring role in previous Alexandra Llewellyn designs. It takes centre stage in the Turquoise Collection, with sycamore, walnut and bird's eye maple wood dyed the vivid shade for the backgammon board, inspired by the patterning of the feathers of a Lady Amherst pheasant. The board can also be completed with semi-precious playing pieces in tiger's eye and turquoise, inlaid in polished brass.
There's also the Turquoise Collection cards box, the design of which was hand drawn by Alexandra and then recreated by an  expert in marquetry. Its design takes inspiration from the designer's recently launched Skull playing cards, and opens to reveal the cards, as well as a score pad and pencil.
Turquoise Collection backgammon board, £6,200 (£8,800 with semi-precious stone playing pieces); Turquoise Collection card box, £3,800. alexandrallewellyn.com
READ MORE
Meet all our Great British Brands / Listen to the Great British Brands x Change Makers podcast