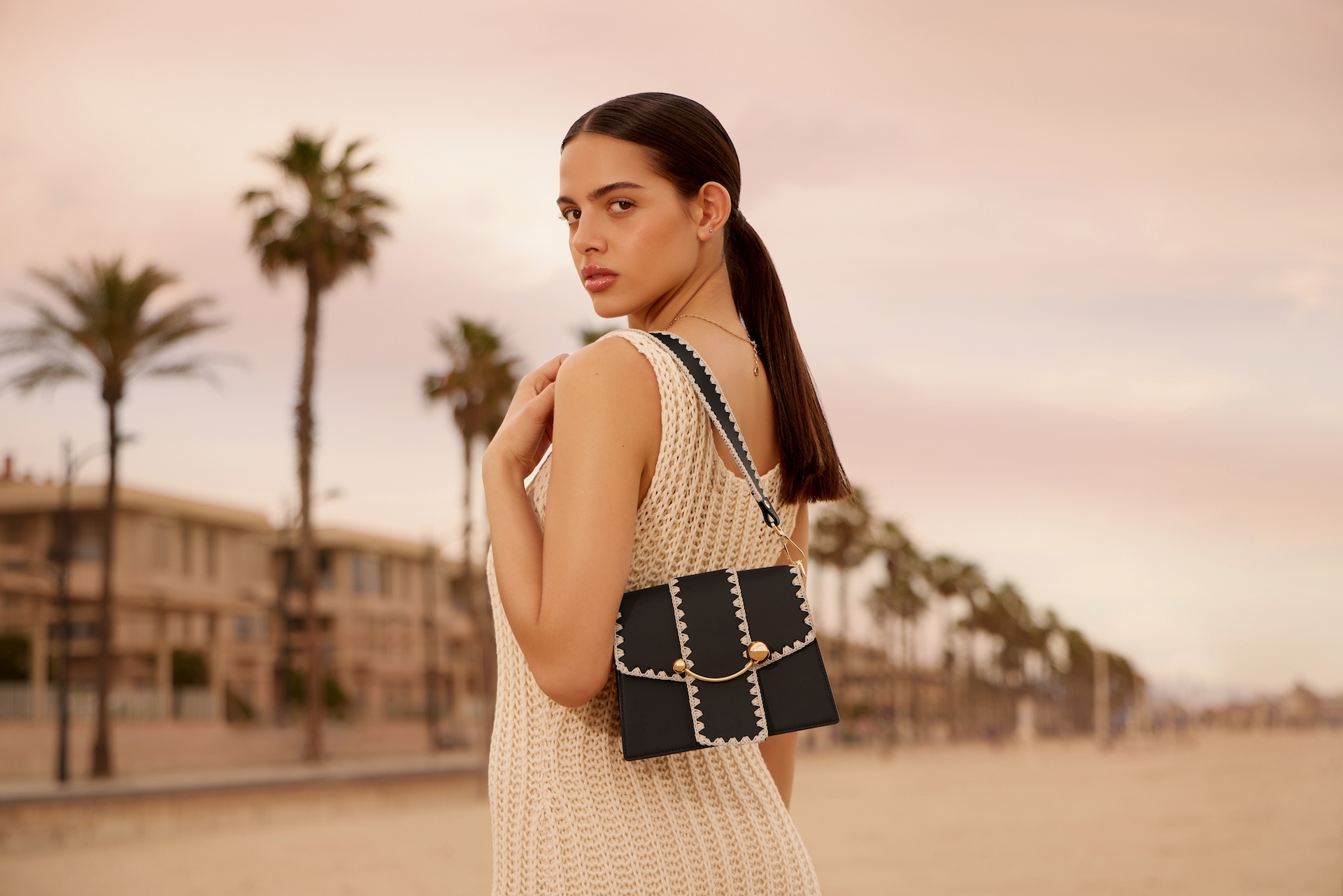 What's Trending In British Luxury?
---
British luxury is booming. Here's everything you need to know from the world of British luxury news, with all the latest from your favourite British brands. 
Get Your Copy Of Great British Brands 2023 Here
British Luxury News
Boodles Unveils New 'Over The Moon' Collection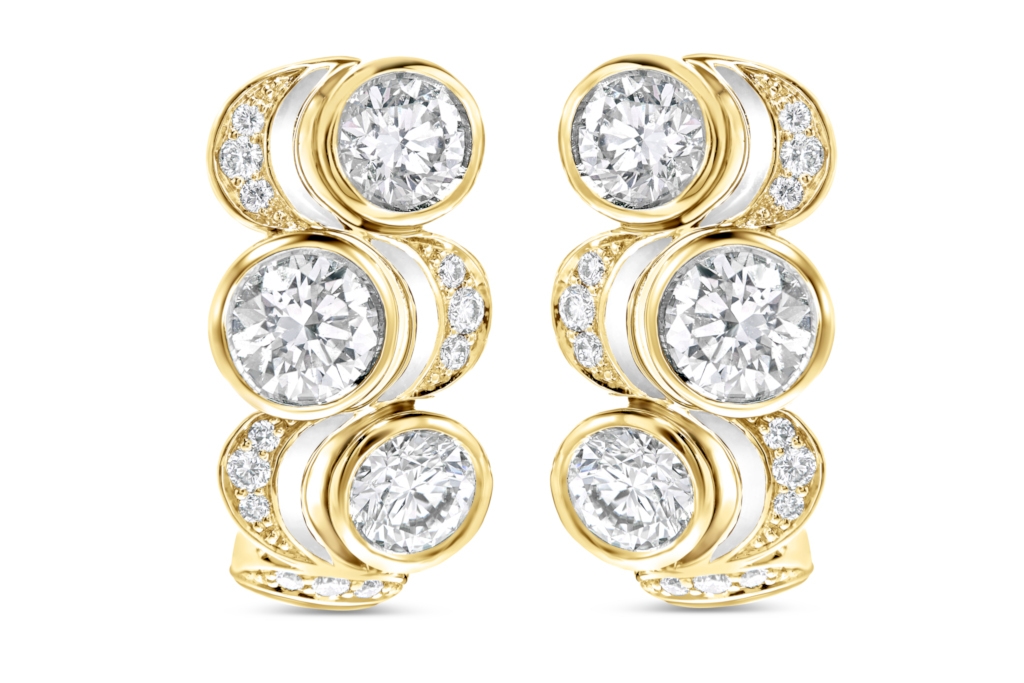 Luxury jeweller Boodles is back with a new collection inspired by the eight phases of the moon. Each piece in the 'Over The Moon' collection piece features interconnecting moons from each phase entangled together in clusters, with designs spanning earrings, necklaces, bangles and rings. 'The many phases of this dazzling orb as it transits across the midnight sky has been the inspiration for artists and poets for millennia,' said Rebecca Hawkins, Head of Design at Boodles. 'It's beauty and mystery are perfectly captured in this exciting new collection.'
See the full collection at boodles.com
Check Out Bennett Winch's Sexy New Storm Grey Suede Collection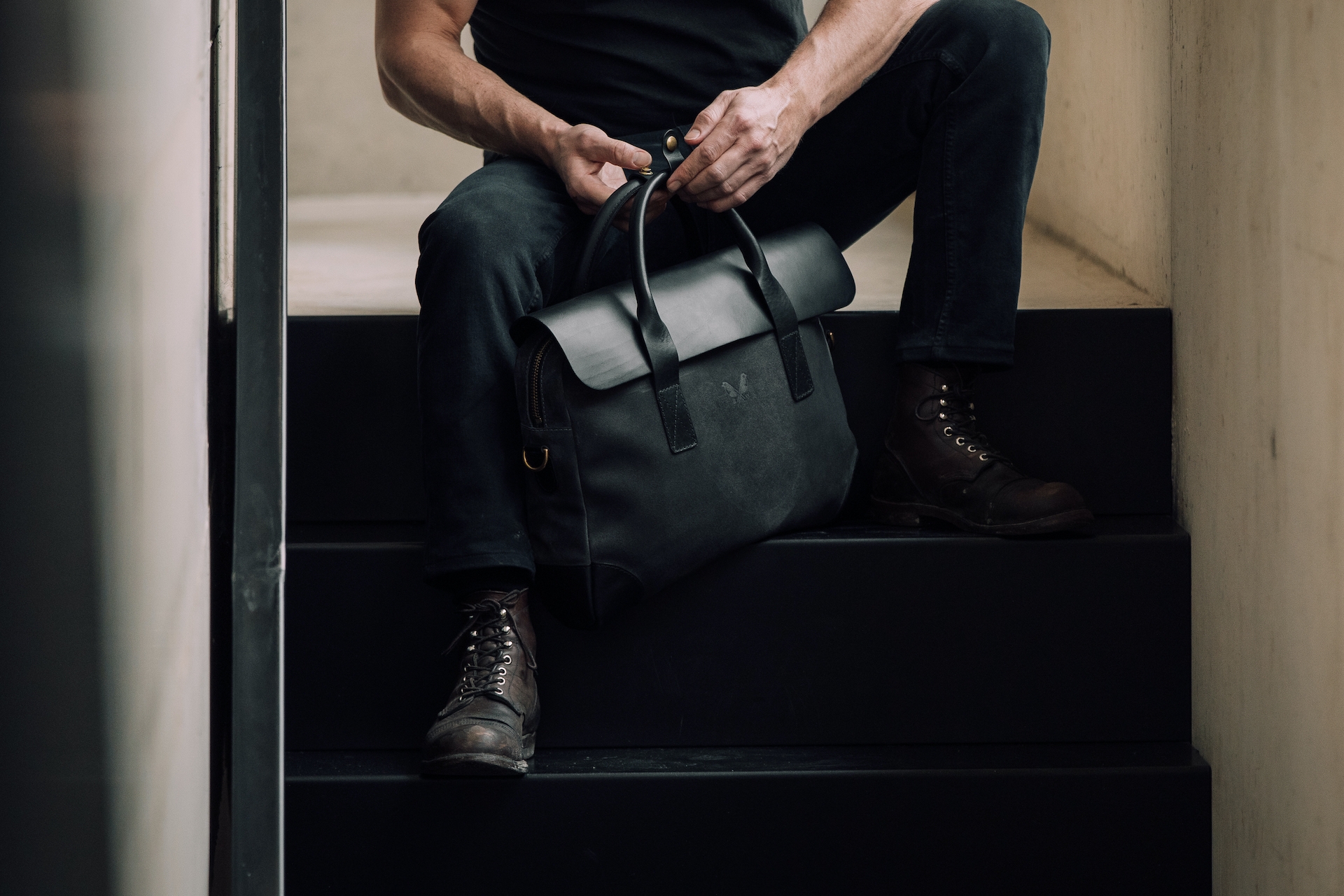 Rugged and practical, yet soft and refined, Bennett Winch's new Storm Grey Suede collection is the product of countless rounds of sampling and development with its Italian leather partners. All the bags in the range – from the backpack to the weekender bag – are completely waterproof for ultimate practicality, as well as featuring the brand's signature veg tan Tuscan leather trim and solid brass British-cast hardware.
See the full collection at bennettwinch.com
Strathberry Collabs with LA Celebrity Stylist
 

Tara Swennen on Non-Leather Capsule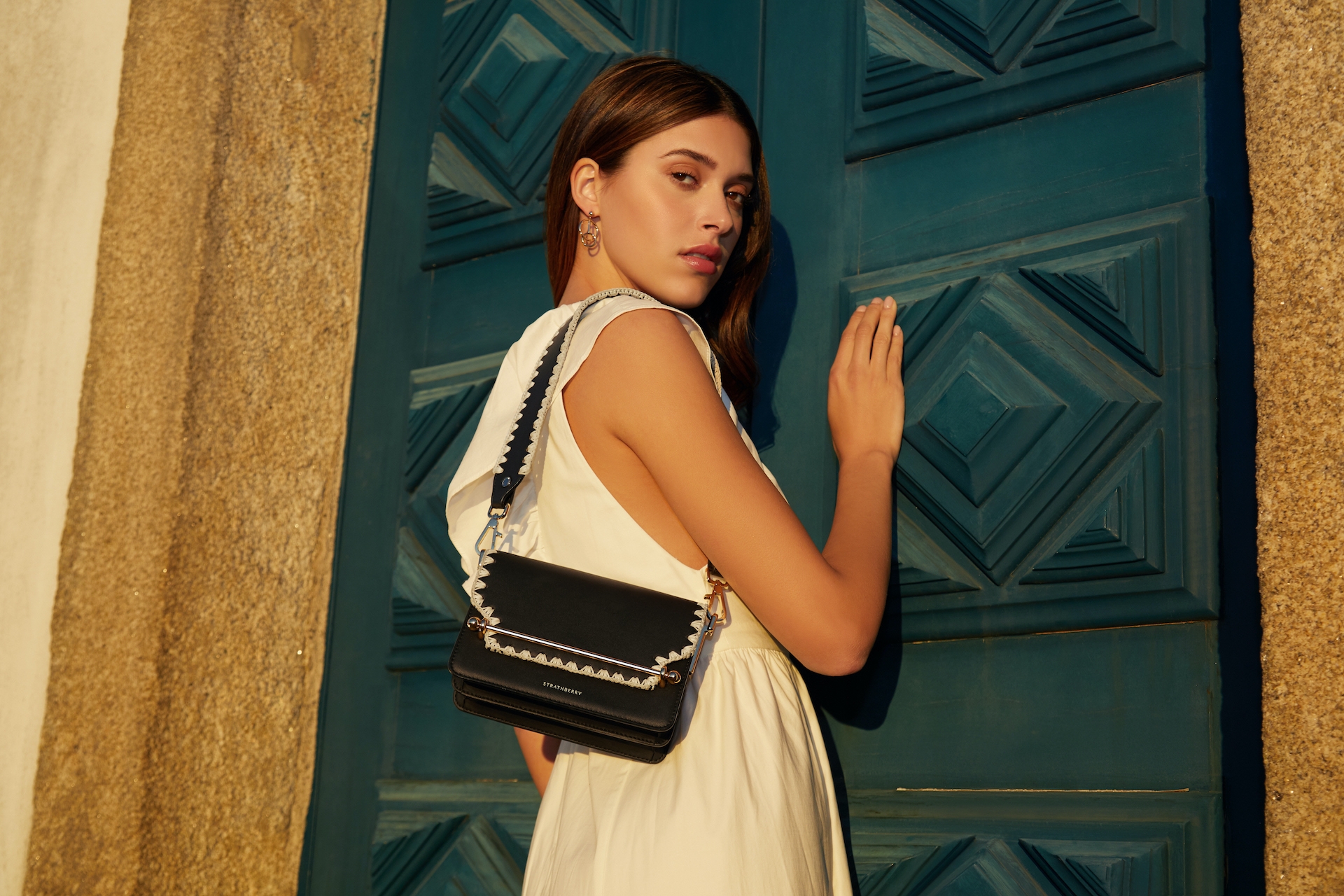 Luxury Scottish handbag brand Strathberry has branched out into its first-ever non-leather collection, working in partnership with LA celebrity stylist Tara Swennen.
The new range features signature Strathberry styles reimagined in smooth grape leather, which is made in Italy with innovative techniques repurposing waste materials from the wine-making industry. The new material is composed of 80 percent renewable and recycled new materials.
'Working with Strathberry on this exciting project has been a wonderful experience,' says Tara. 'The attention to detail, care and passion that goes into each design is hard to come by. Their dedication to embracing innovative materials and a more responsible approach to fashion and business is admirable.'
The collection will be available online and in all Strathberry stores in London and Edinburgh from mid -June 2023. strathberry.com
Bremont Launches the Isle of Man TT Limited Edition Watch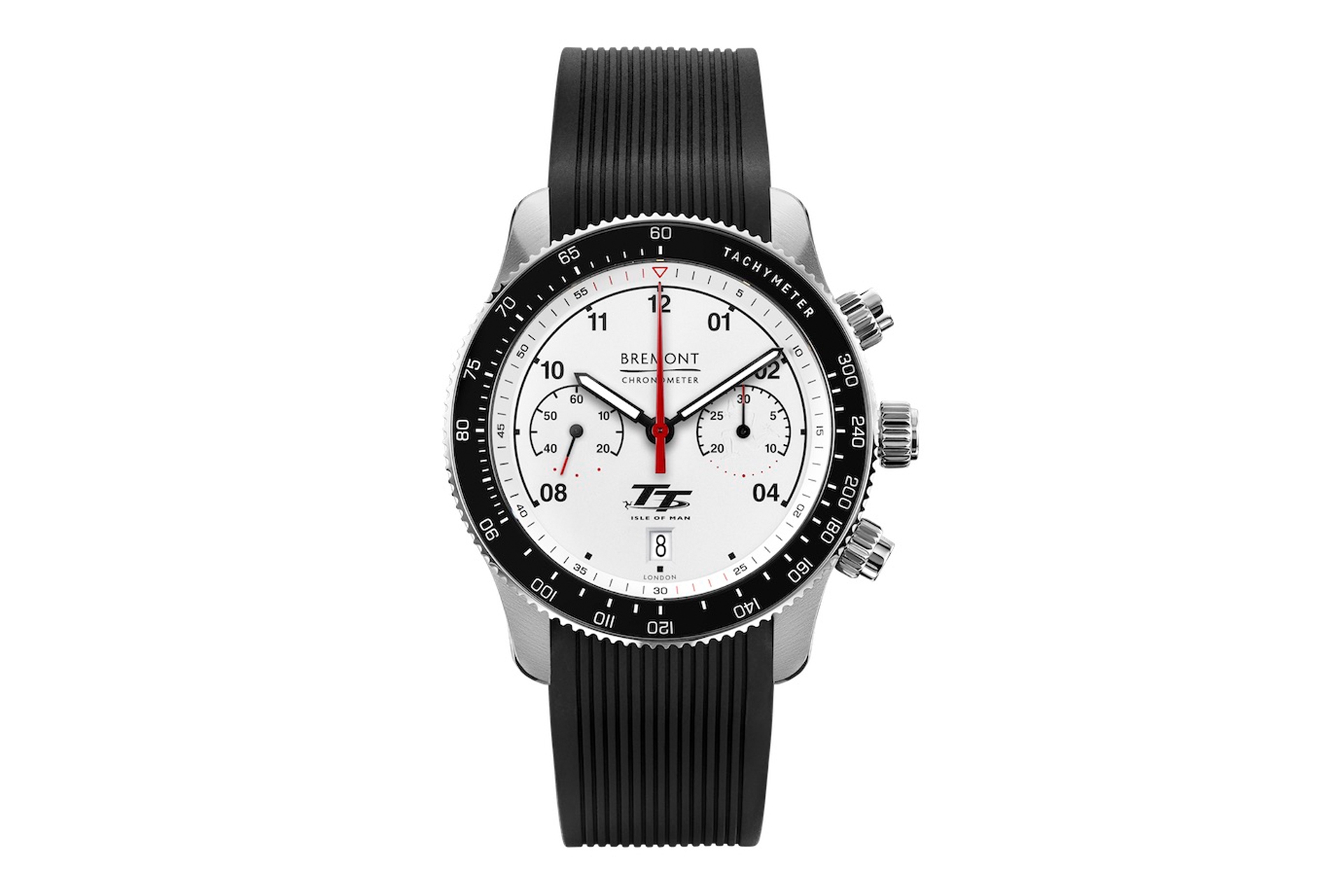 The official timing partner of the Isle of Man TT, Bremont has just launched its new model, the Isle of Man TT Limited Edition.
Limited to 67 pieces, a nod to the number of sections on the island's famous mountain course, the 43mm chronograph features a stainless steel Trip-Tick case and a black integrated rubber strap. You can also glimpse the Isle of Man triskelion symbol on the 3 hour subdial and the Isle of Man TT Mountain Course circuit is engraved on the case back. £54,95, bremont.com
The Purdey Awards: Applications Close on Friday 26 May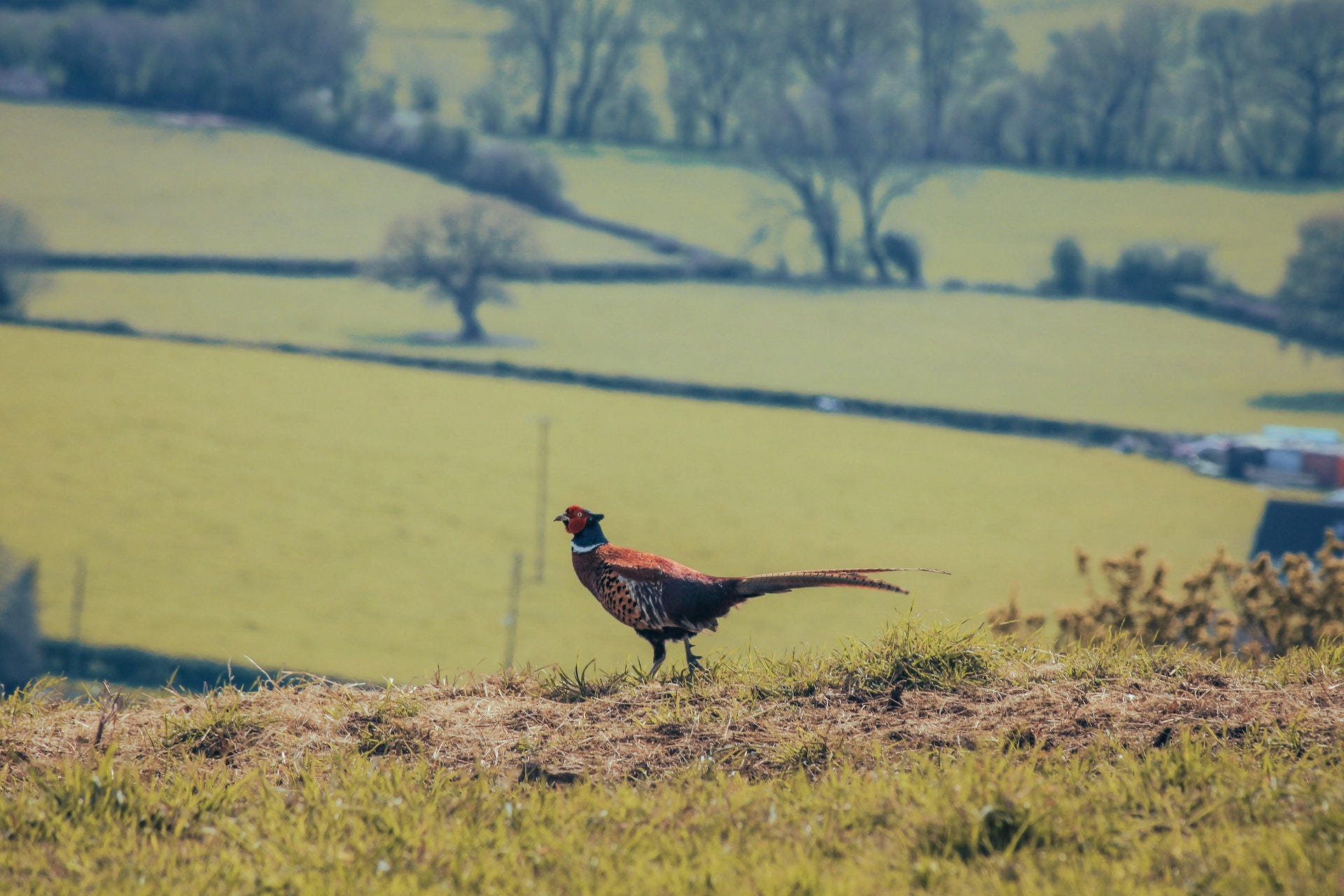 Since 1999, The Purdey Awards have celebrated the shoots and estates across the UK that are involved in outstanding conservation work. Whether the estate is large or small, old or new, the criteria for the awards remain the same: that shooting is the beneficiary behind the management and conservation work; that what has been done is high quality, impactful and sustainable; and that it produces a quantifiable outcome.
'We are proud to champion the extraordinary conservation work that goes on to support shoots across the UK,' says Dan Jago, Chairman and CEO of Purdey. 'The Purdey Awards celebrate the individuals and groups who embody the values and responsibilities of environmental stewardship, community sustainability, as well as a fundamental respect for the quarry species, and care for the environment.'
The Purdey Awards are judged by a 15-strong panel of experts, chaired by the Duke of Wellington. Candidates are shortlisted in June, following assessment by Dr Mike Swan of the GWCT Advisory Service, who shares his opinion from a research and scientific perspective. Judges then visit each estate between August and September.
In October 2023, the panel will reconvene, presenting a report for each shortlisted entry, including details about landscape management, the species and birds observed, and how the various agricultural, local community and conservation schemes work. The winners will remain a secret until the Awards ceremony in early 2024.
To enter visit purdey.com
Ruark Audio Launches New R1S Radio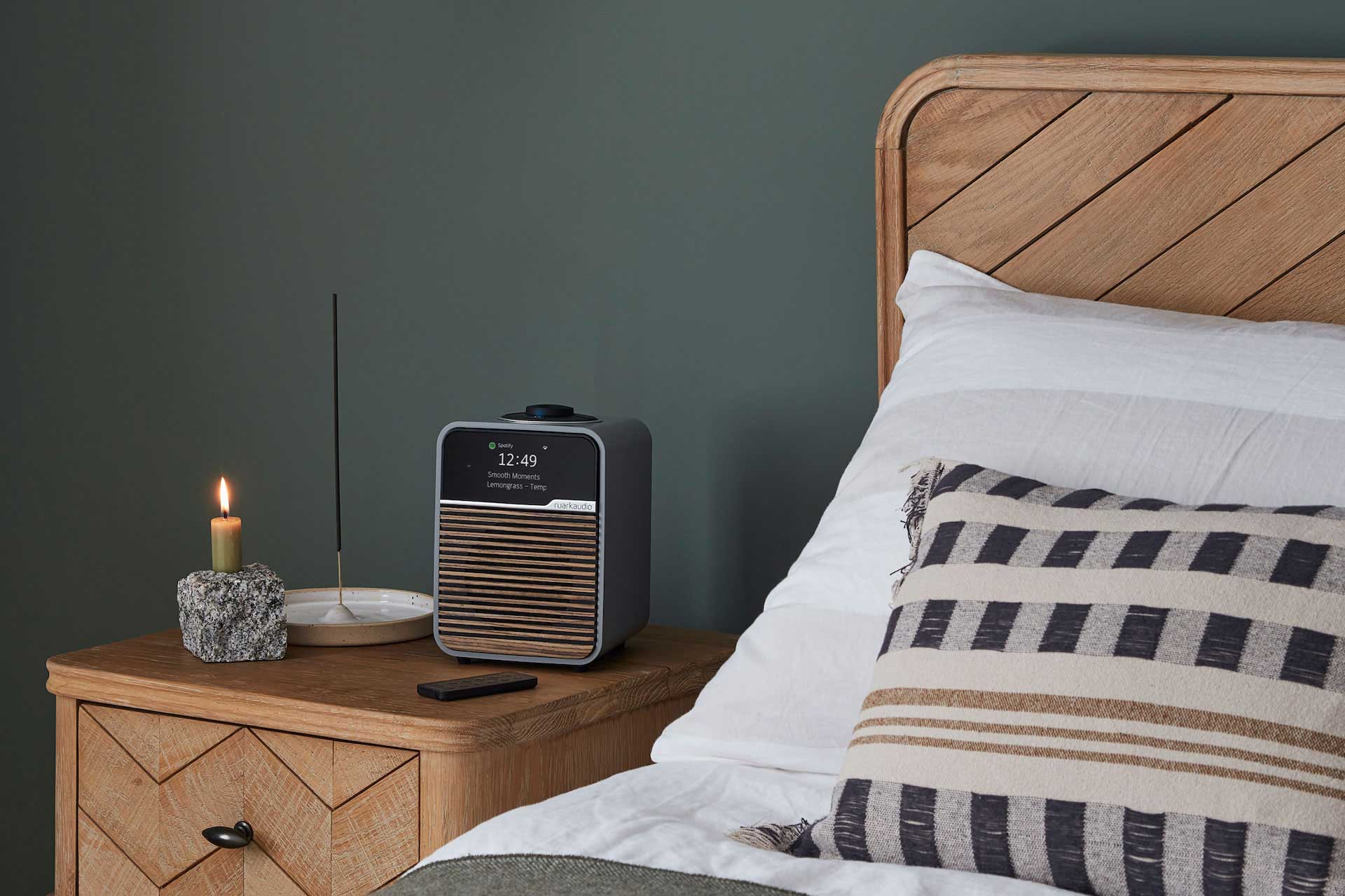 Looking for a radio that combines beautiful design with peerless audio? Ruark's new R1S radio is just the ticket. Available in a new mid-grey finish, it features a hand-crafted wooden grille made from sustainable materials. Underneath the pretty exterior, though, you'll find some top-notch tech, including Wi-Fi streaming with Spotify Connect, Deezer and Amazon Music, latest gen bluetooth, and a SmartRadio tuner with internet radio/DAB/DAB+/FM. It even has a source dedicated to podcasts.
'Radio is still one of the greatest forms of entertainment available and R1S with streaming technologies included makes radio better than ever,' says Ruark's managing director, Alan O'Rourke.
£299, ruarkaudio.com
Holland Cooper's 5th Collab with Victoria Magrath is a Lesson in Understated Luxury
Holland Cooper has once again teamed up with fashion influencer and expert Victoria Magrath (aka Inthefrow), this time to launch a capsule collection of chic wardrobe staples.
The 13-pice range comprises slick contemporary tailoring like a double-breasted blazer and wide-leg trousers, as well as cashmere roll necks, super-soft wool V-necks, a chunky sleeveless cable knit and a classic white shirt. Everything comes in a neutral palette of white, black and beige, for a timeless feel that feels very current.
See the full collaboration at hollandcooper.com
Garrard Brooch Commissioned for 1911 Coronation of King George V Goes on Sale
A Garrard brooch commissioned by the 5th Countess of Rosse, Frances Lois Parsons, to wear at the coronation of King George V and Queen Mary on June 22, 1911, is up for sale at Hancocks London.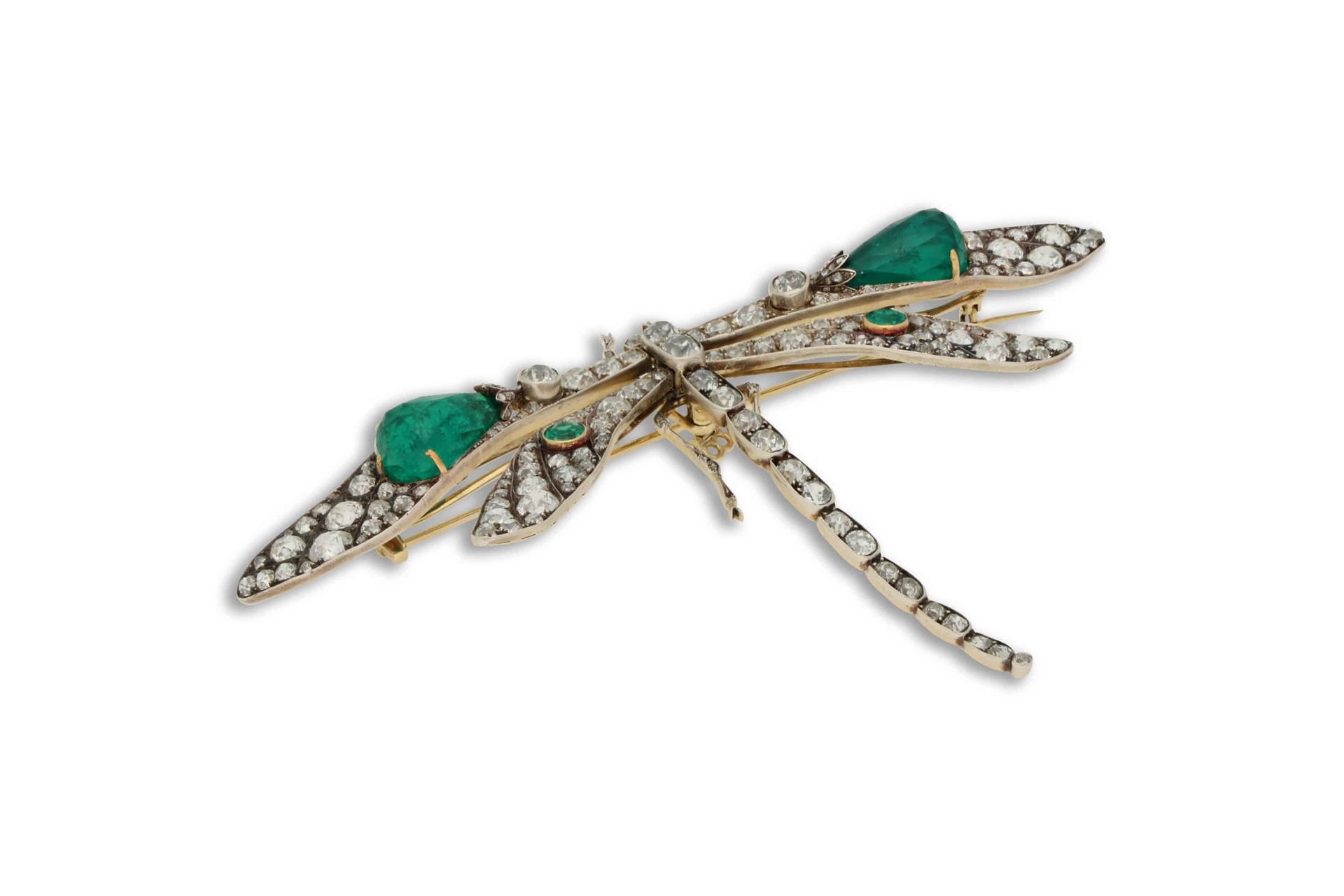 The magnificent antique diamond and emerald dragonfly brooch is set with two Colombian emerald briolettes weighing approximately 25cts. These can be detached to make a pair of earrings.
'We are honoured to be offering this remarkable jewel for sale. Wouldn't it be wonderful for it to be snapped up and worn by one of the 1,000 guests at the Westminster Abbey ceremony on May 6?' says Guy Burton, bespoke director at Hancocks. 'It would be back in its familiar surroundings and in extremely good company.'
Notably, the brooch comes in its original Garrard box, complete with a handwritten note about the creation of the jewel by the Countess of Rosse, stating it was made for the 1911 Coronation of King George V and Queen Mary. A real piece of royal – and jewellery – history.
See the brooch for sale at hancocks-london.com
Bremont Marks Coronation with Limited-Edition Watch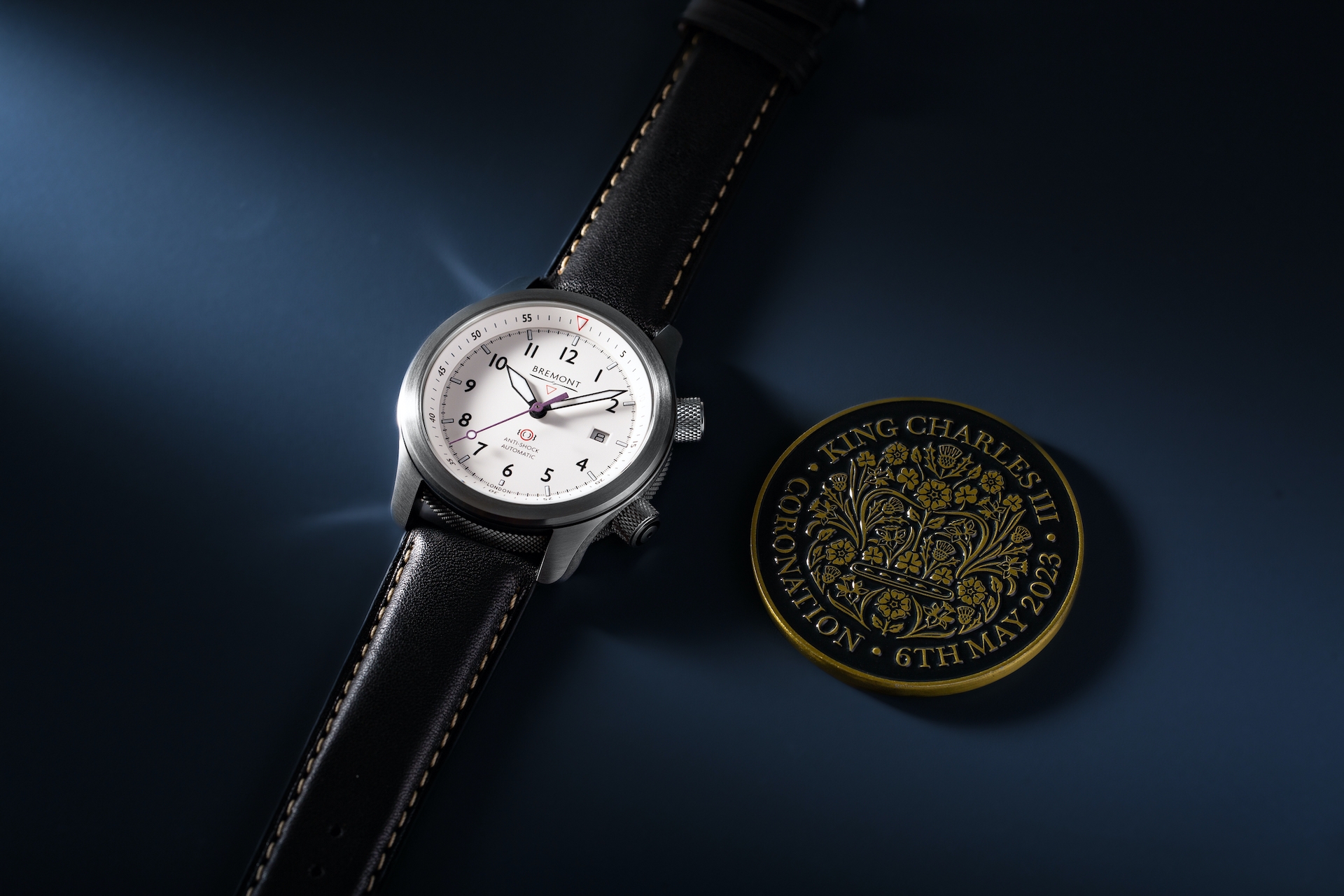 Ahead of the coronation on Sat 6 May, Bremont has released a limited-edition watch to mark the historic event. The MBII King Charles III is based on the brand's MBII design, with heraldic touches including a regal purple seconds hand, and a beautifully engraved stainless steel case back featuring the King Charles III coronation emblem. Only 150 pieces will be made.
Bremont co-founder Giles English commented: 'As a business we've been hugely honoured to be the sole luxury watch manufacturer for His Majesty's Armed Forces since 2019 and have received various royal commissions over the years. We're thrilled to be celebrating the coronation with this very limited version of our MBII.'
Bremont has also created a commemorative coin which will be a special gift with any watch purchase for the month of May (while stocks last).
Bremont MBII King Charles III, £4,495. bremont.com
Toast Collabs with Cubitts Eyewear on Recycled Sunglasses Range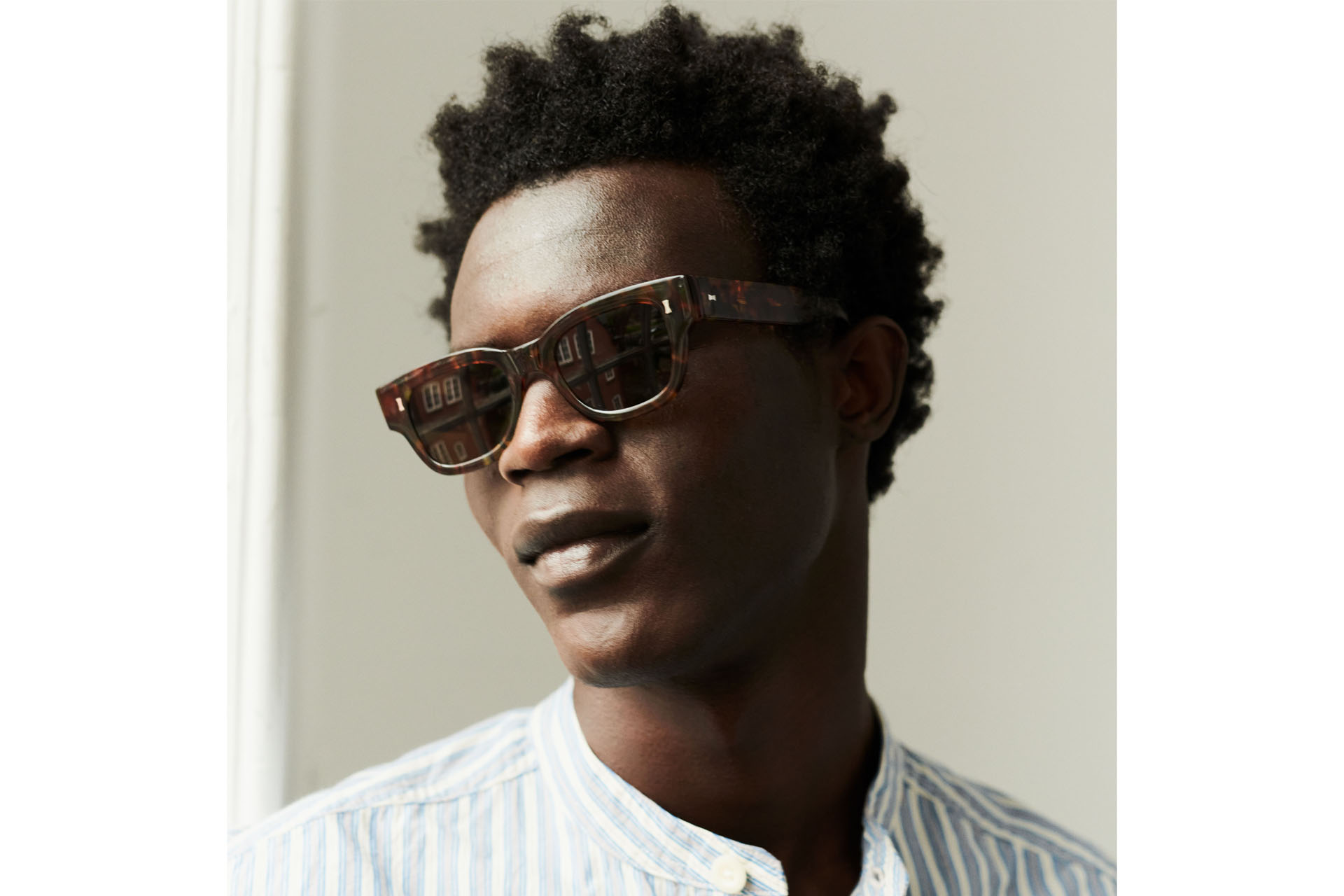 Fans of craft-focused British brand Toast will have a new sunglasses range to try this summer. It has collaborated with Cubitts Eyewear on a limited-edition run of unisex Frederick Redux sunglasses.
The frames are made from waste chips of cellulose acetate gathered from the Cubitts' workshop, and come with a hand-dyed and hand-woven Ikat pouch, made from remnant materials of Toast's garment production. Circular fashion in action.
Available from 11 May, toa.st
Purdey Launches Tree-Planting Project to Encourage Biodiversity and Bees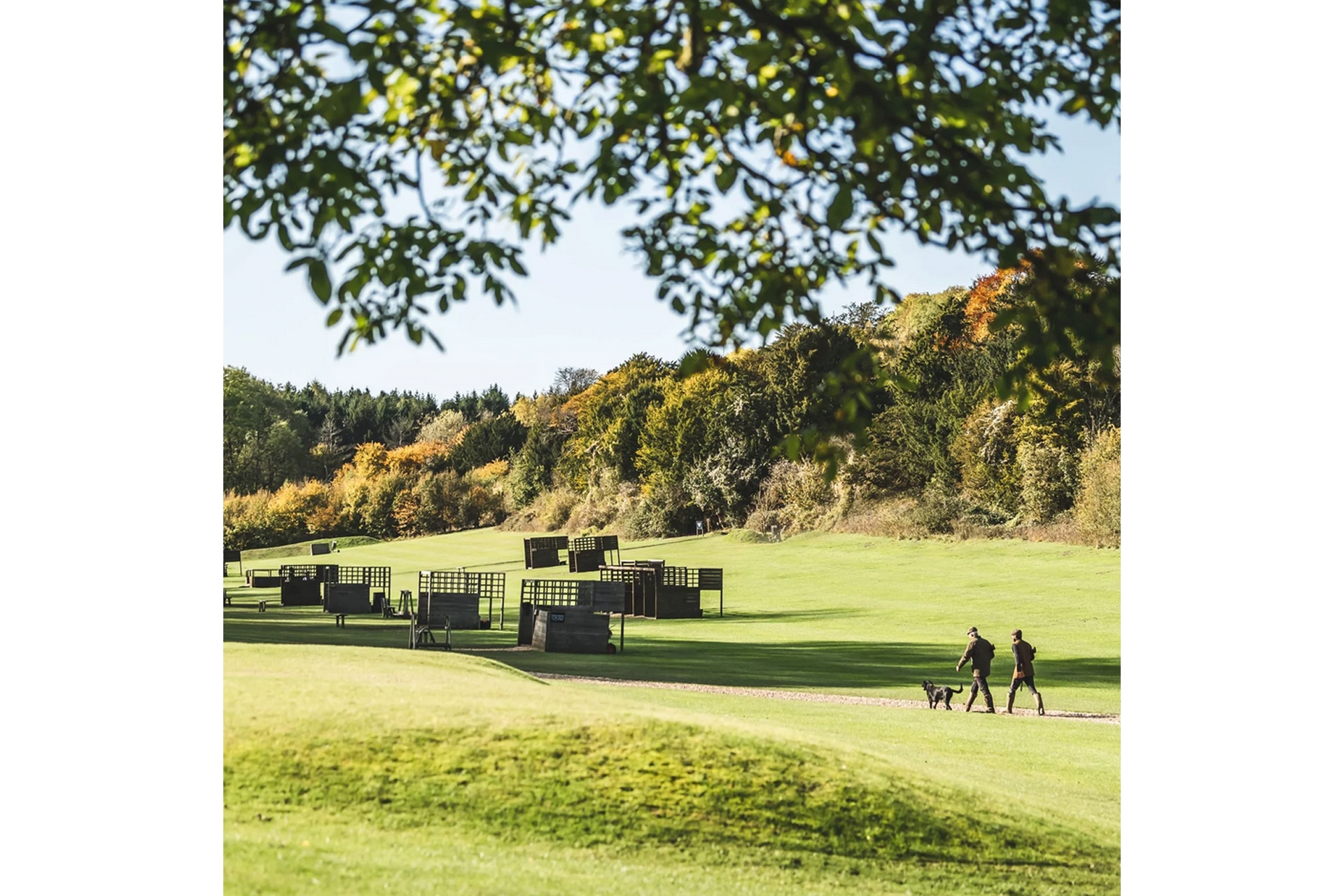 Renowned gun and country clothing maker Purdey has announced a new yearly tree planting initiative to support sustainability and biodiversity at its Royal Berkshire Shooting School, and to encourage bees. The brand will plant a tree for every gun sold the previous year, in addition to other saplings. Mostly planted will be walnut trees, which are used for gunmaking, as well as fruit trees like plum, quince, almond and cobnut. The project will take place every year during tree planting season, typically March. For 2023, Purdey will plant 90 trees.
Andrew Ambrose, Head of Gun Sales at Purdey says that, 'planting a walnut tree for every gun order represents a small symbolic gesture that we recognise the significant importance that walnut represents to both our history but equally to our future.'
Find out more at purdey.com
Featured image: Holland Cooper