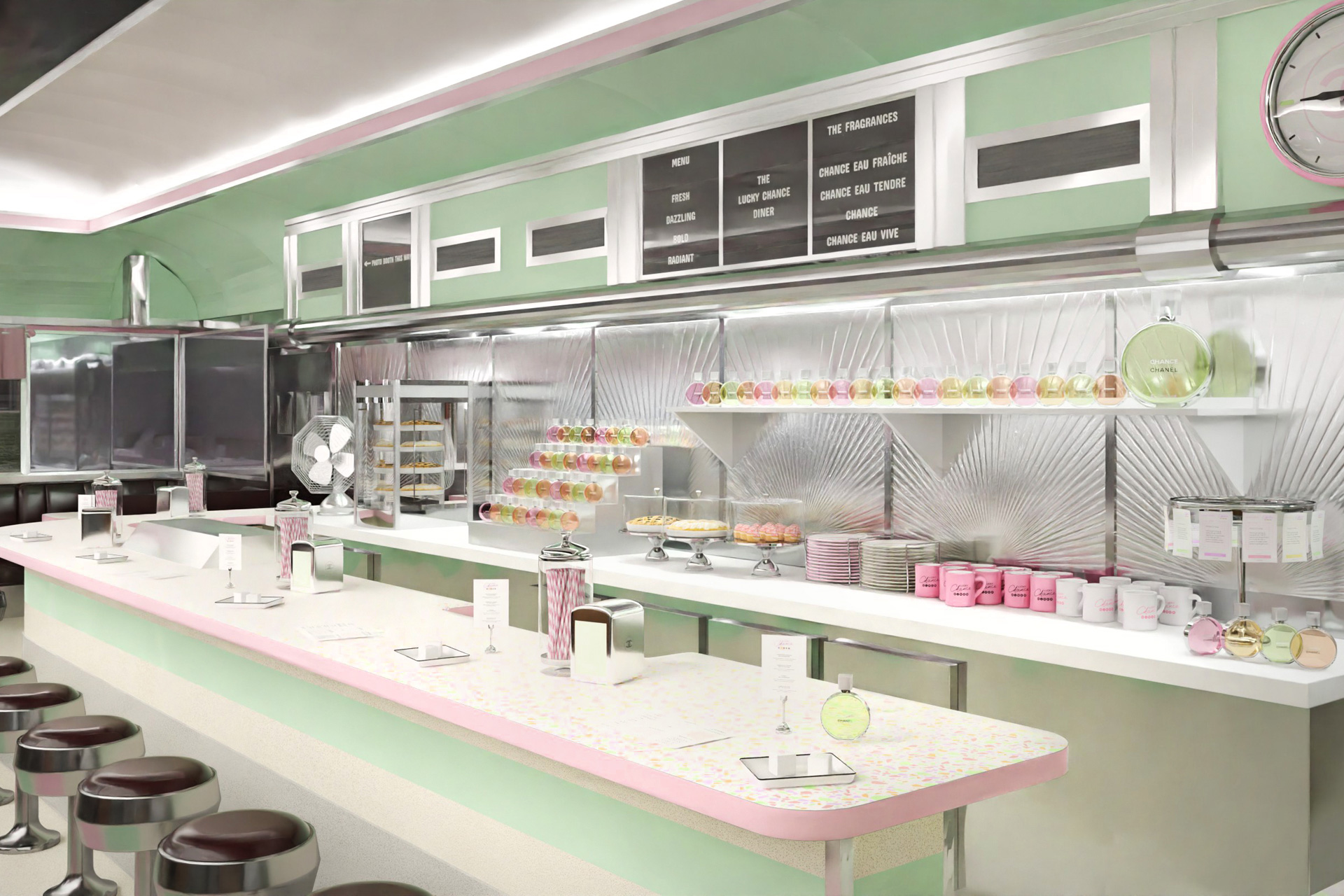 Perfume For Dinner? Inside Chanel's New Brooklyn Diner
The vintage pop-up features pastel interiors and Chanel-themed paraphernalia
At your average New York diner, you're probably ordering a burger and fries, or perhaps a big plate of pancakes. But at a new pop-up in Williamsburg, Brooklyn, the menu will look a little different: focusing not on food, but on fragrance. No surprise when you learn the diner has been created by one of the world's most famous fashion houses, Chanel.
Chanel Is Launching A Diner-Style Fragrance Pop-Up
Arriving on 225 Wythe Avenue this September is The Lucky Chance Diner, an ode to Chanel's Chance fragrance – launched specifically to celebrate the new Chance Eau Fraîche scent. The pop-up will have the feel of an old-school diner, with dining booths and countertop seating, but with an added Chanel twist. The Instagrammable space will be suitably chic: think pink and green interiors, a bubblegum pink clock and Chanel-embossed napkin holders.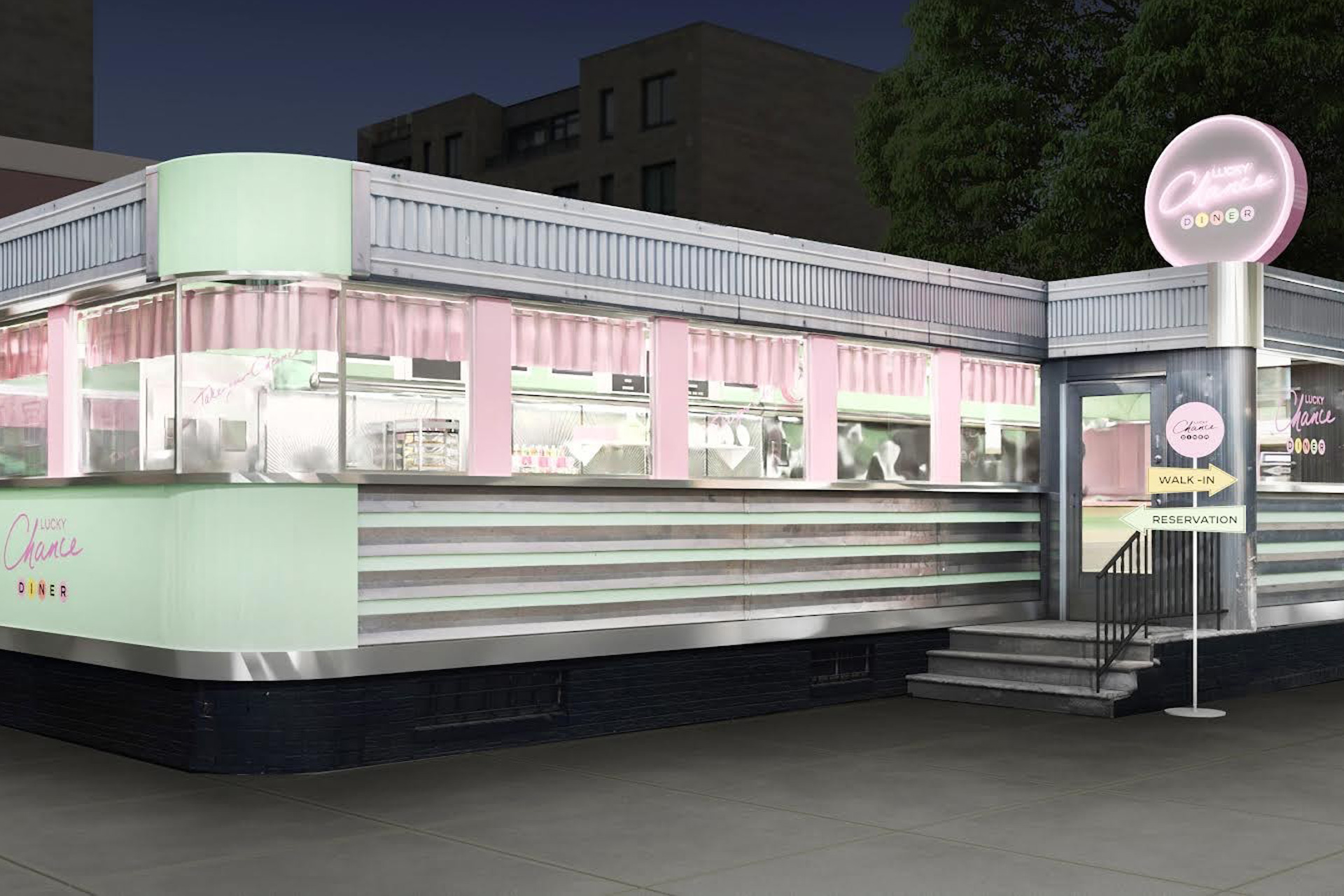 The interactive experience will take visitors on a 'personalised scent discovery' to find their perfect fragrance, which you can then buy from a pick up window. That's not all though: afterwards head to the diner's back room for interactive activities – from selfies with life-sized bottles of perfume to vending machines featuring customisable products. 
Feeling peckish? This is a diner after all, so there will be some food and drinks on offer, including complimentary ice-cream.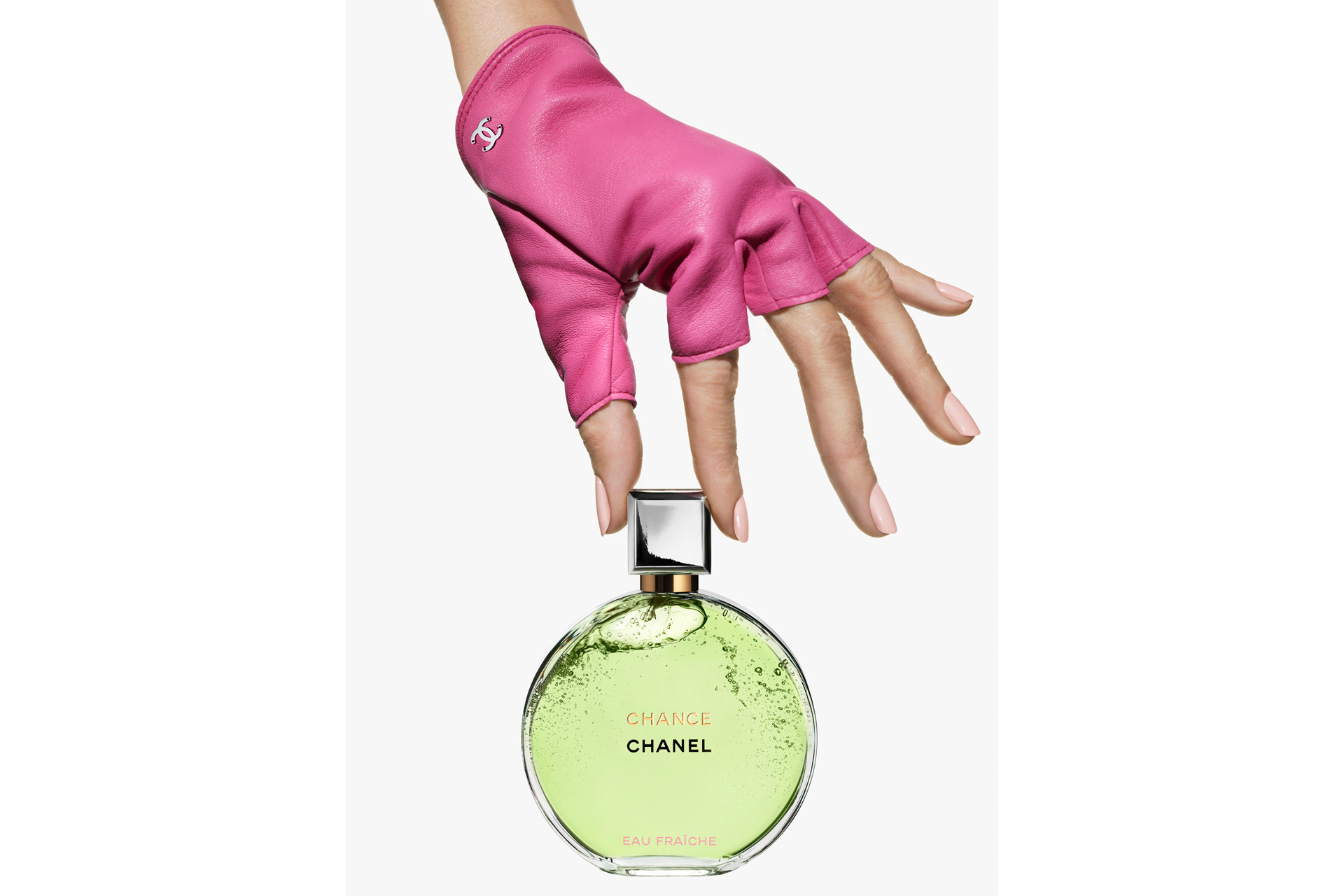 Perfume has been a big part of Chanel since No 5 sprung onto the scene in 1921. The first Chance Eau de Toilette was introduced in 2003, created by Jacques Polge, and a number of different varieties have followed.
The Lucky Chance Diner will be open to the public from 8 – 10 September 2023 from 11am to 7pm. Reservations are suggested, but not required, and walk-ins are welcome.