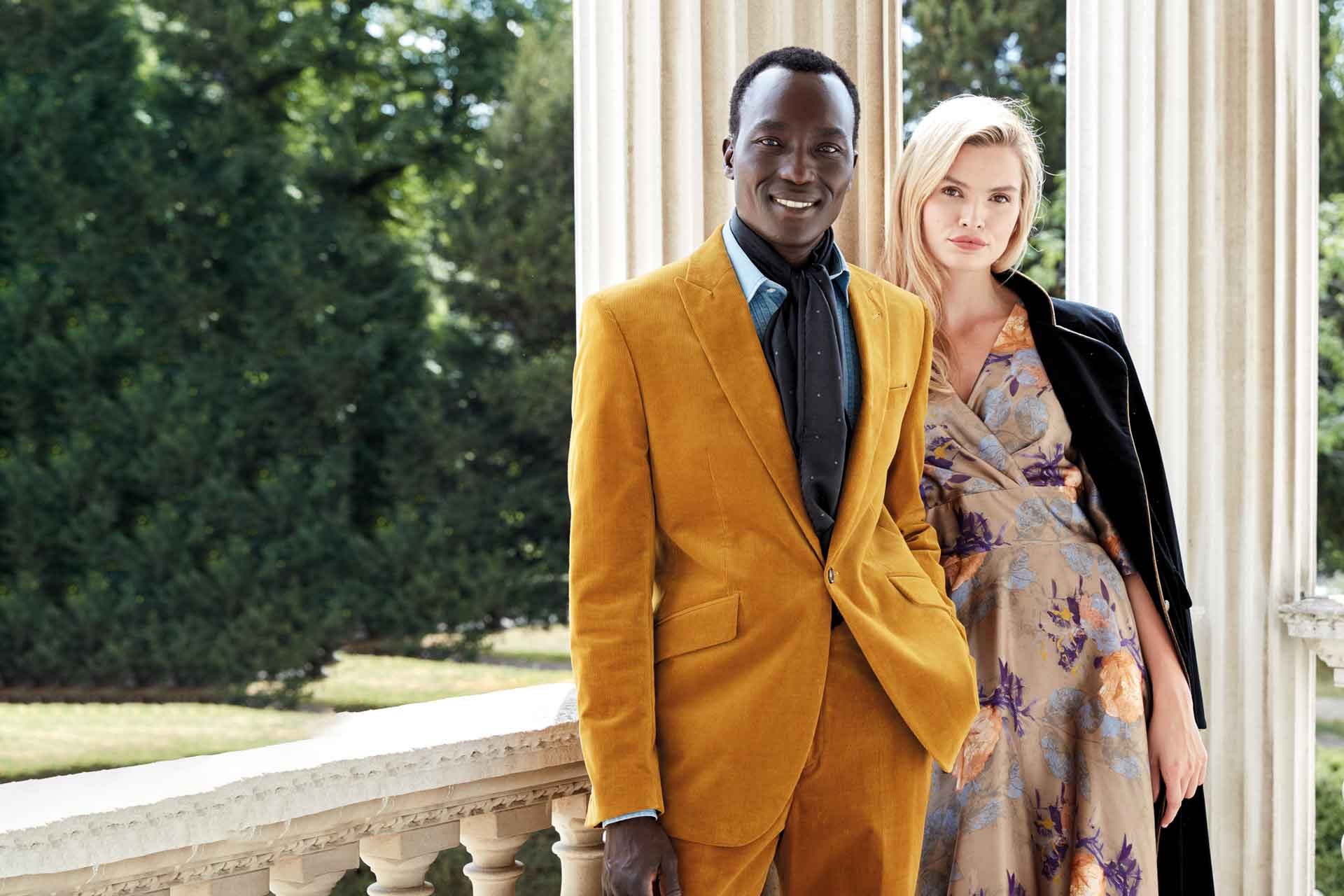 What To Wear To Cheltenham Festival 2023
Outfit inspiration coming in thick and fast, Cheltenham-style
Chances are, you might've heard the words Cheltenham Festival echoing around the town (and the rest of the country) recently. That's because the famous racing event, and indisputable staple in England's sporting calendar, is returning for another year. There isn't an official dress code for the races, and the organisers only recommend dressing for the weather. If you're stuck picking out what to wear for the Cheltenham Festival 2023, then you're in luck; here, we round up some of our favourite style picks for the season – and give the full low-down on the (non-existant) dress code.
What Is Cheltenham Festival?
Running from 4 to 17 March 2023, Cheltenham Festival is a four-day event dedicated to horseracing. Taking place at Cheltenham Racecourse, the festival welcomes over 260,000 people each year to mark the beginning of the social season and witness an impressive display of sporting from horses and jockeys alike. There's also ample opportunity throughout the festival for fine dining, shopping and entertainment experiences.
Still curious about what to expect? You can read our full guide to Cheltenham Festival here.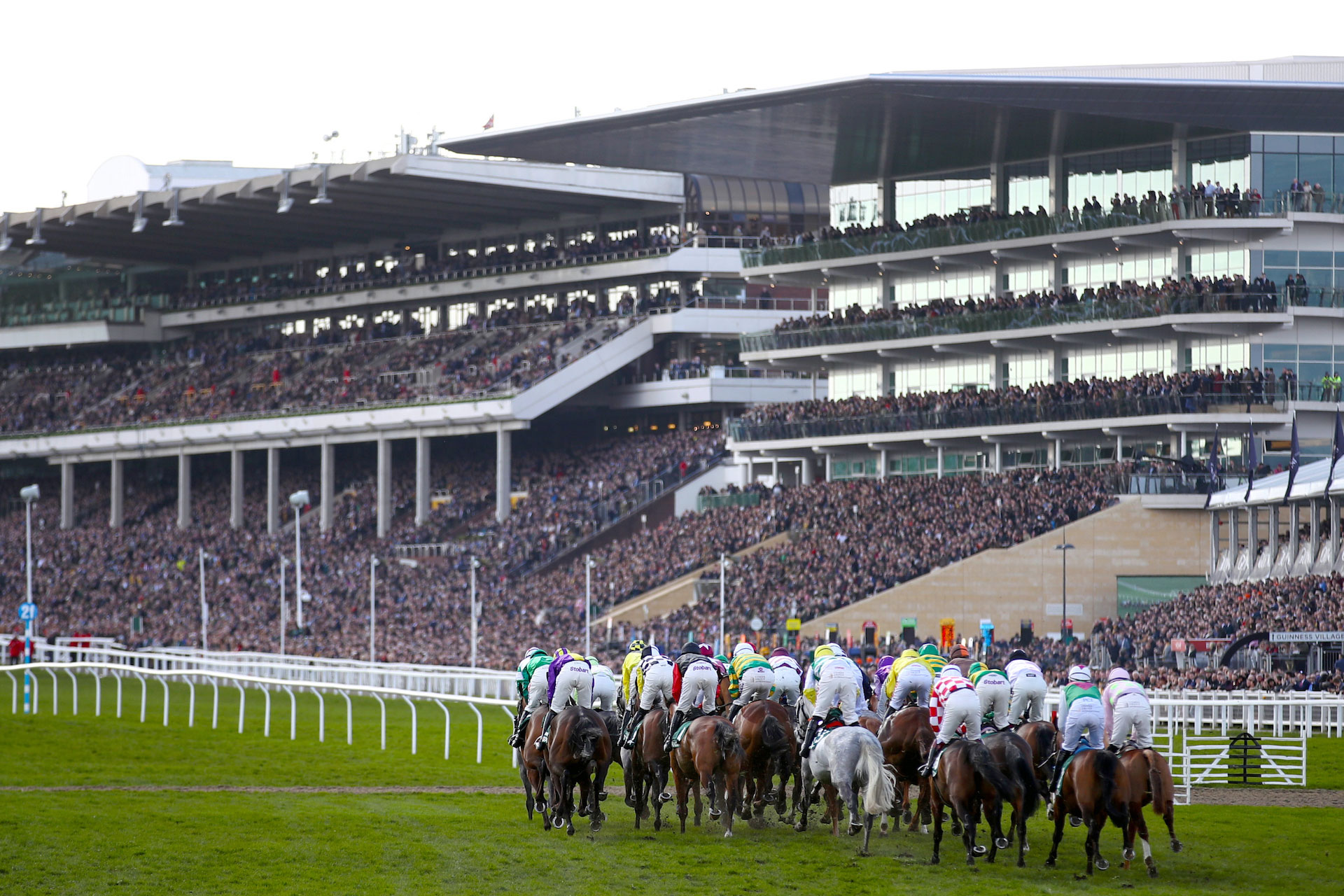 Is There A Dress Code?
There was a dress code at Cheltenham Festival for a long time, but in recent years this has been relaxed to allow anyone to enjoy a day at the races. In February 2023, commercial horse racing organisation The Jockey Club even went as far as to announce it would be scrapping its previous rules across all 15 of its racecourses to make horseracing more 'accessible and inclusive'.
Where racegoers were previously restricted to certain enclosures at the races based on their dress, the new expectation will be for guests to come as they feel most comfortable. The only exceptions to the new code of dress are 'offensive fancy dress of offensive clothing of any kind and replica sports shirts'.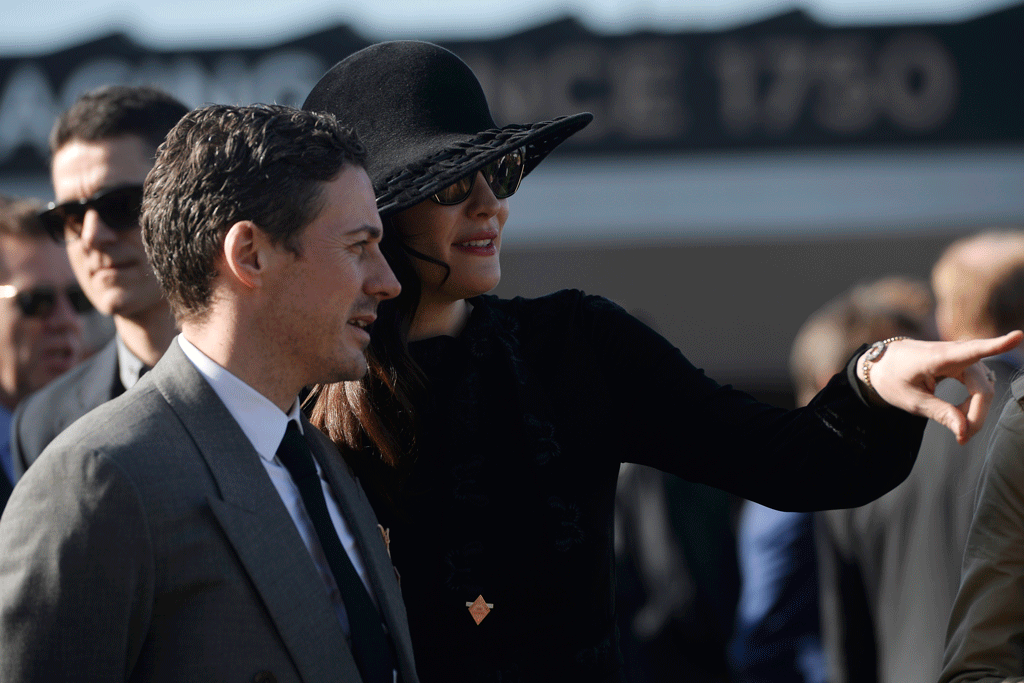 Nevin Truesdale, Chief Executive at The Jockey Club, explained the reasoning behind the change: 'Horseracing has always been a sport enjoyed by people from all different backgrounds and it's really important to us to be accessible and inclusive. We hope that by no longer placing an expectation upon people of what they should and shouldn't wear we can help highlight that racing really is for everyone.
'Of course that doesn't mean we are discouraging people from dressing up for a day at the races if they want to. This is about giving people a choice and the opportunity to come racing dressed however they feel most comfortable and confident, while also bearing in mind the challenges regularly presented by the British weather!'
So, the sum it up: it's a nice day to dress up for, but don't forget to bring some more practical clothing for that muddy trek from the carpark (a waterlogged field that's not particularly pleasant after a dose of British showers) to the racecourse.
You can read all about the dress code here.
What To Wear To Cheltenham Festival 2023
Since the races take place on the cusp of late winter and early spring, it's likely that the weather will still feel a little nippy. We recommend layering up if you can, either with a stylish coat, a tweed suit or some cosy accessories to keep you warm. Organisers of the Cheltenham Festival recommend picking out investment pieces that you'll wear later down the line, as opposed to a one-off event outfit you'll never wear again.
Advice on Cheltenham Festival website suggests that racegoers should: 'Think about textures, colours and cut, sticking to one or two complimentary tones rather than lots of contrast, and plan ahead with different layers underneath to cope with the changeable weather. We'd recommend a practical but stylish pair of boots to complement your outfits, a popular choice are knee-high styles with a low heel that doesn't sink into the grass.
'And of course, one way to set off your fabulous outfit is with a great hat. There's no need for extrovert showstoppers in the colder months as practicality is key again. Maybe choose something that you can continue to wear throughout the year? A fedora is often a popular choice.
'The most important thing when choosing your outfit is, of course, comfort and confidence. Wear what feels right and will keep you warm and toasty in these cold and frosty months.'
Flick through our suggestions for men and women below:
Featured image: Favourbrook