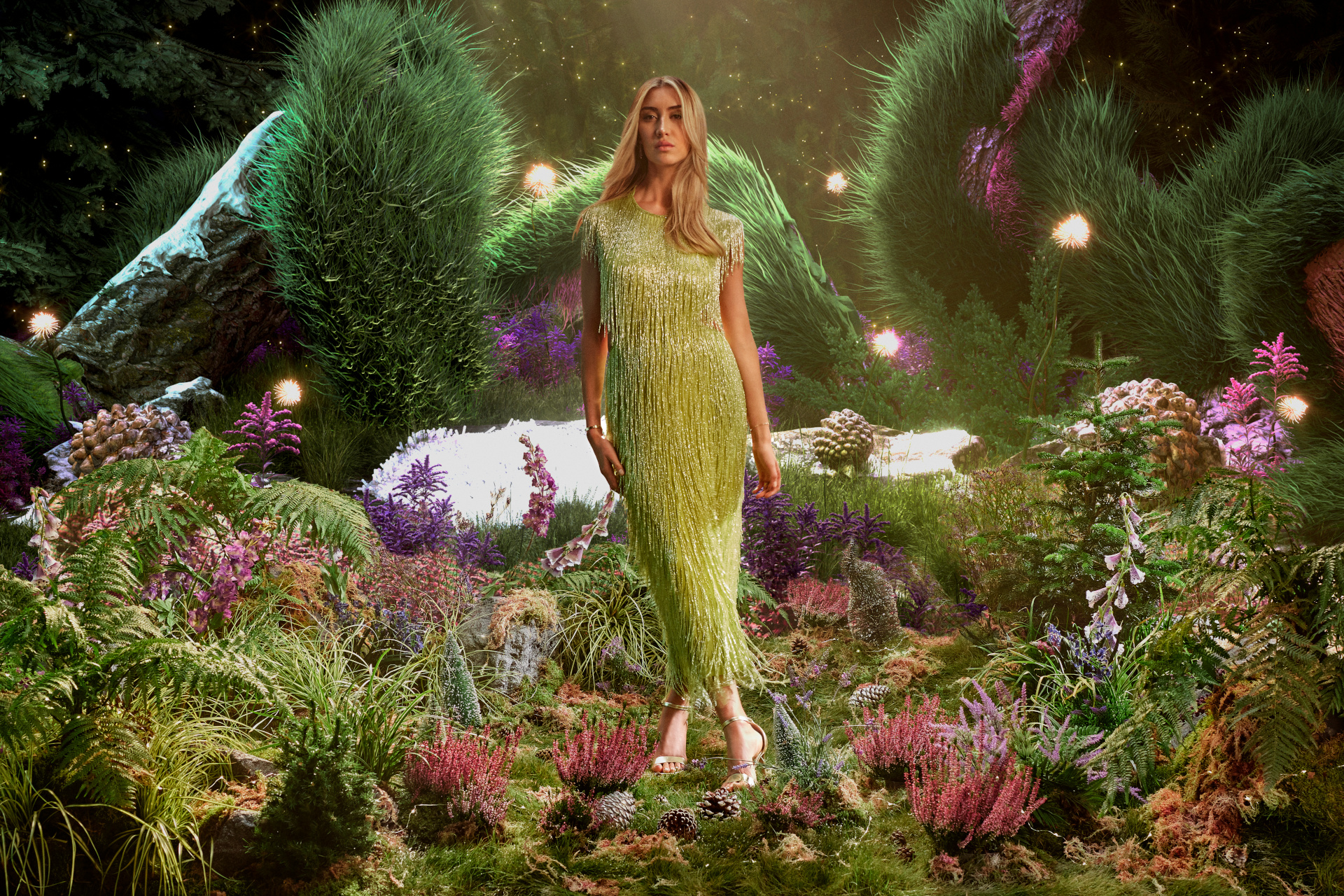 John Lewis, M&S, Boots & Barbour – The Most Festive Christmas Ads Of 2023
From tear-jerkers to chuckle-inducers
There's plenty to be excited about come Christmas – the parties, the food, the presents, the family time – but a staple we can look forward to each year is, of course, the ads. Brands are get more and more creative with their wintry adverts each year, and they have yet to disappoint. As the saying goes, it's beginning to look a lot like Christmas – and if not, these 2023 ads are bound to get you into the festive spirit. 
The Country & Town House Responsible Buyers' Guide
These Festive Ads Have Already Won Christmas 2023
John Lewis
The wait is over: the hotly anticipated John Lewis advert is finally here, and it's interesting to say the least. Straying slightly from the brand's heart-tugging storylines, this year John Lewis put the spotlight on a little boy and his grow-your-own Christmas tree… which turns out to be a grow-your-own ginormous Venus fly trap. Will they have a happy festive season? Find out in the video below.
Boots
Looking for ways to spread a little more joy this year? Boots has got you covered. The beloved high street stalwart unveiled its #GiveJoy Christmas campaign, asking the big question: 'Who gives presents to Santa?' On her quest to give Father Christmas a festive gift, a little girl and her mum encounter numerous people who help them make it up to the North Pole – and make sure to show their appreciation to each one with a thoughtful gift. This one's bound to make you smile.
Sainsbury's
The next big question to ask at Christmas? Well, according to Sainsbury's, it's 'what exactly does Santa have for his Christmas dinner?' Whether you think he'd tuck into a charcuter-tree (a charcuterie tree, for those in the know), turkey, chocolate mousse or even some cheese (thanks for tip off, Rick Astley), Sainsbury's shows that there's plenty of feasting options for him to choose from this winter.
Barbour
Barbour and Shaun the Sheep? Name a more iconic duo. The British heritage brand showcased its Wax For Life initiative with the help of Mossy Bottom Farm this year, as the farm's residents banded together to try and mend the Farmer's trusty old Barbour jacket. (Spoiler: this is a task best left to the professionals.) Read more about the ad here.
M&S
While Christmas is the most wonderful time of the year (objectively speaking, of course), it can also be one of the most stressful too. We put a lot of pressure on ourselves to do festive activities – even if we don't enjoy them – to avoid being labelled a Scrooge. But, as M&S shows us in its 2023 Christmas ad, the best thing you can do come December is what you actually love doing. Just follow the example of Sophie Ellis-Bextor, Tan France, Hannah Waddingham or Zawe Ashton…
Debenhams
Ready for a festive adventure? That's just what you'll get with Debenhams's new Christmas ad, which guides us through six wonderland worlds inhabited by some famous faces. There's the 'Golden Room', where you'll find Debenhams ambassador Lisa Snowdon; the 'Winter Forest', home to Tv personality and podcaster Sophie Habboo; 'Flower Power' world, where Zandra Rhodes can be seen spraying her favourite fragrances; a 'Glacier' wonderland, where YouTubers Sophia and Cinzia play with MAC products; the 'Starry Night', where the iconic Alison Hammond takes in the celestial skies; and a special 'Christmas Angels' display in the clouds headed up by TikTok dancers Brookie and Jessie. There's a lot going on, but everything is super fun and festive.
Waitrose
The real star of Christmas is arguably the food (sorry Santa). Whether you've been saving up your best snacks and sweets or are planning on splurging out this December, as Waitrose will tell you: it's time for the good stuff. The supermarket's festive ad for 2023 takes place at a busy Christmas house party, where guests dance to Depeche Mode's Just Can't Get Enough and enjoy booze, nibbles, chocolates and cheese. Graham Norton even makes a cameo (Golden Bûche de Noël in hand). We hope we get an invite to the next party…
Very
Think you escaped summer's pink mania? Think again. With the help of a team of delivery birds, Very is (quite literally) swooping in this festive season with plenty of flamingo pink sparkle,  lightening up the dull-looking winter landscape for Christmas.
Featured image: Debenhams