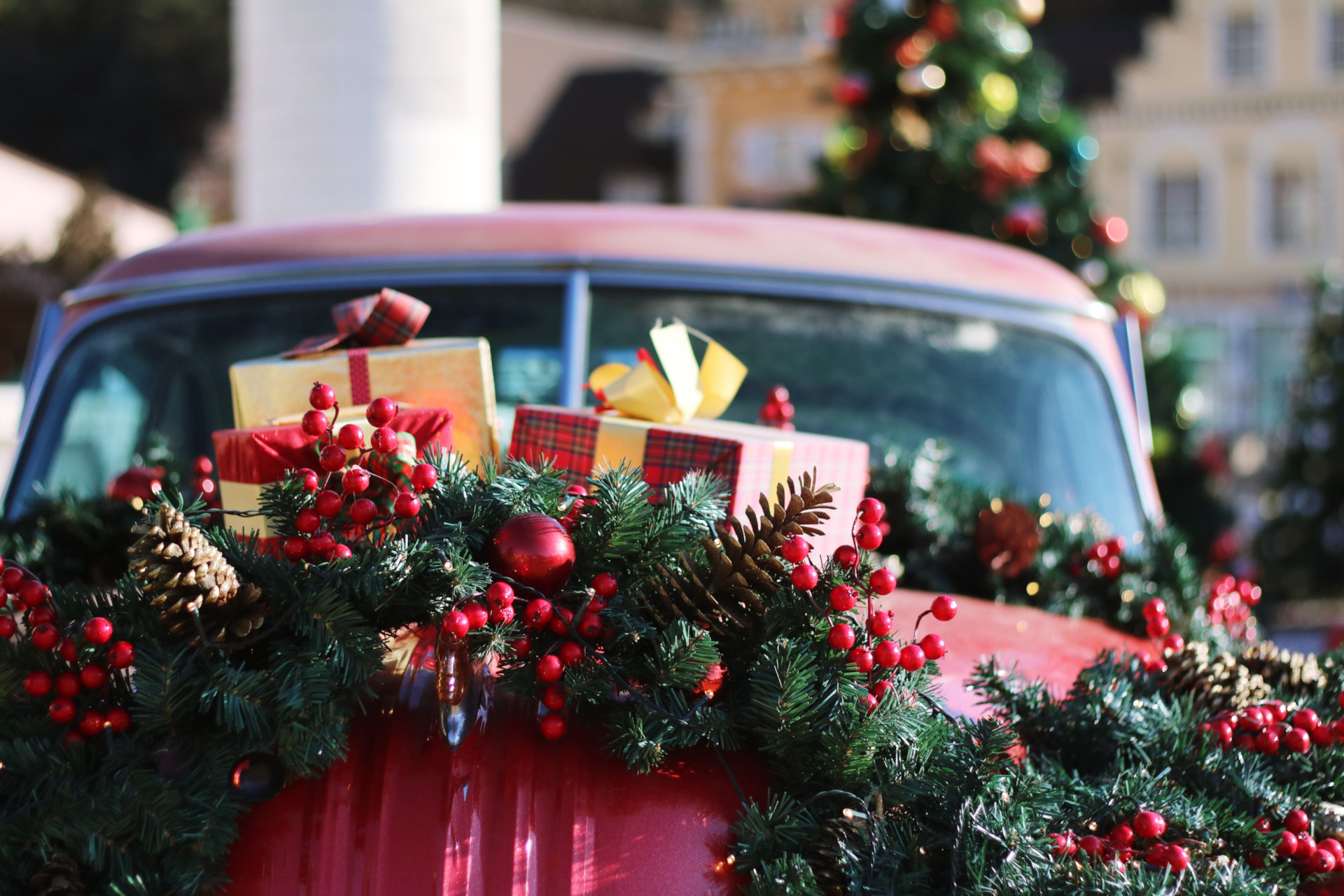 We're Launching Our Biggest Christmas Competition Ever
---
Want to win big this Christmas?
Fancy your chances at the Christmas of dreams this year? We're launching our biggest competition yet this November, with a hamper of prizes spanning jewellery, holidays, festive tipples and lavish nights out – worth over £5,000.
The Country & Town House Christmas Competition 2022
We're going big this Christmas at Country & Town House. Big on festive feasting, big on family time and big on gifting. The crowning of glory of our Christmas celebrations this year, however, is our Christmas Hamper Competition. Packed with prizes from 11 brands, this will be our biggest giveaway yet, worth a whopping £5,600 in total – after all, 'tis the season of giving.
From giftcards and festive gift boxes to relaxing holidays in the UK, this year's competition will have a gift ready for every member of the family (or will at least give you quite a fantastic selection of gifts to unwrap yourself).
Christmas is a dreamy time of year, but once January rolls around we can quickly slip into those winter blues. Extend the festive period with a relaxing getaway for you and your loved ones, from steam rail journeys across the UK courtesy of Steam Dreams to a countryside stay at Foxhills' 19th century manor house in Surrey.
You'll be able to jet off on your next adventure in style, too, courtesy of some our fabulous British brands. Whether you're in the mood for a Tusting travel bag or a new wardrobe of jewellery from London DE, you'll be one of the best dressed around come December.
And the all important Christmas tradition we could never forget? The food. Our competition winner will be able to tuck into all sorts of tasty treats, from dinner at The Ivy Chelsea Garden and a super-indulgent hamper from Harvey Nichols to festive bottles of booze from No3 Gin, The King's Ginger and Las Olas (your neighbours will know exactly who'll be hosting the annual street party this year).
We'll be unveiling the details for each prize in our hamper over the next 12 days, so make sure to stay tuned via our social media channels. You can catch us on Instagram at @countryandtownhouse.
Feeling lucky? Learn how you can win below.
HOW TO ENTER
We'll be opening up our Christmas competition to entrants on 1 November 2022, where they'll have a chance to win all of the goodies previously mentioned (and more). The competition closes on 30 November 2022 at midnight, and the winner will be announced on 2 December 2022.
You can now enter here for your chance to win.
Featured image: Honey Fangs, Unsplash