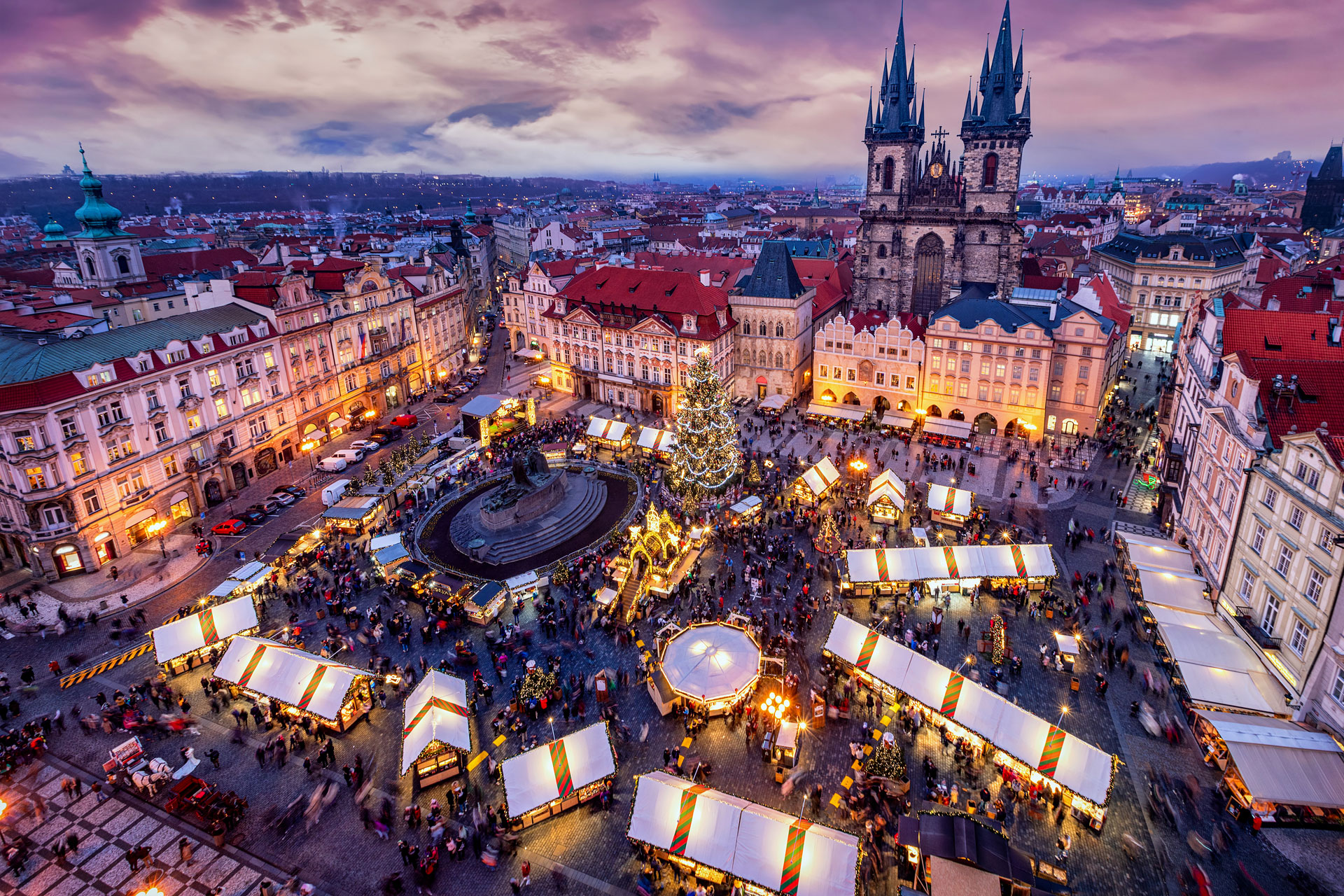 Best European Christmas Markets 2021
---
Cinnamon spice wafting through the air, twinkling lights, the hum of carols… there's no place more festive than a Christmas market. The yuletide tradition goes back to medieval Germany, but over the past 20 years more and more have popped up across Europe. Here's our pick of the most enchanting, from the real-life inspiration of Disneyland to snow-covered Salzburg.
Best European Christmas Markets 2021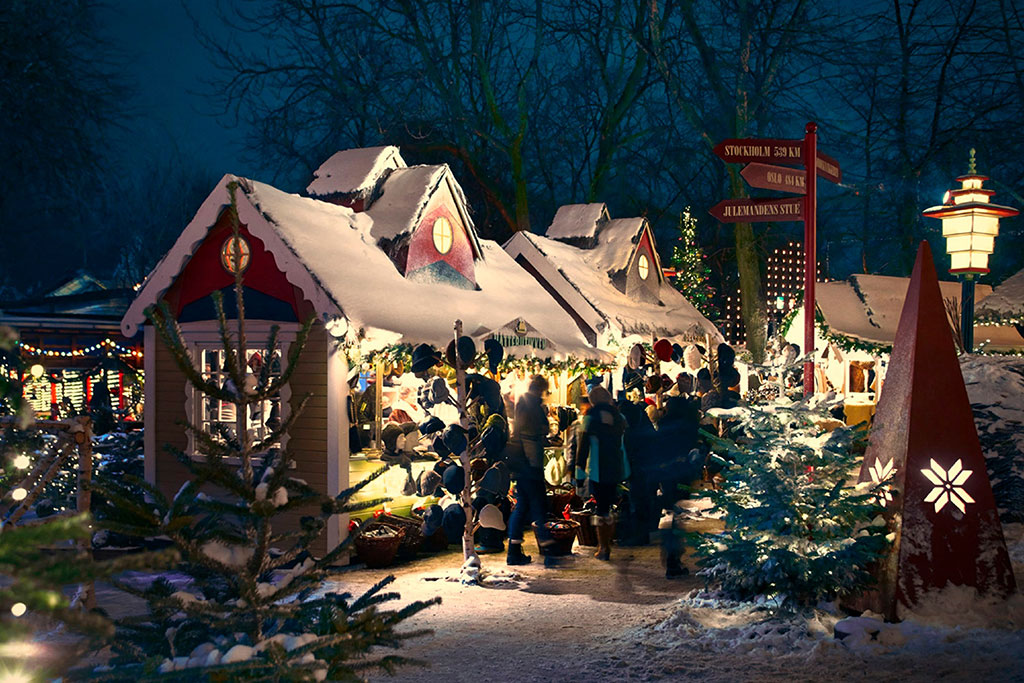 Experience the magic of a Nordic Christmas at Copenhagen's scandi-chic Tivoli Gardens, a historic amusement park which transforms into a winter wonderland during the festive season. With over 500,000 twinkling lights, Scandinavian-style wooden huts and snow-covered trees, it's no surprise this fairytale setting attracts more than a million visitors every year. The Trainsbury Station theme, which debuted in 2017, has been expanded with two steam engines and an old station building where you can sample aebleskiver (apple dumplings) and glögg (mulled wine). Fun fact: this was the real-life inspiration for Disneyland!
With snow often turning the city into an atmospheric winter wonderland, the romantic Salzburg comes alive at Christmas time. There are a snowstorm of festive markets, many of which have been taking place since the 15th century. The largest and oldest is held in Cathedral Square, with the beautiful Northern Alps as a backdrop and over 95 stalls selling everything from candles to crafts to jewellery.
Best Christmas Markets in London
Most of the Christmas markets in London are modelled on Germany's – so why not get a glimpse of the real deal? There are hundreds of festive markets across the country, but Nuremberg houses one of the most traditional, which dates all the way back to 1628. Traders must go through a rigorous approval process, with all mass-produced goods strictly forbidden, meaning everything on sale is handcrafted. Around every corner you'll find delicious food and drink, with the aromas of Nuremberg gingerbread, Rostbratwurst (spicy German sausages) and mulled wine floating through the air.
The home of Santa Claus, Finland is one of the most festive countries in the world. But if you can't make it all the way to Lapland, there are plenty of seasonal delights in the capital city of Helsinki including the stylish Christmas Market in Senate Square. Around 130 vendors set up camp in wooden huts along Gift Alley, selling handmade Finnish products such as himmeli ornaments (geometric mobiles made of straw), pine and birch tar candles, carved wooden kuksa mugs and contemporary jewellery. Visitors can enjoy the traditional Finnish Christmas drink Glögi (a mixture of spiced wine, almonds, raisins, and sometimes a splash of vodka) alongside traditional Finnish pastries with plum jam and gingerbread.
Best Places to Buy Christmas Trees in London
Take a ferry across to the island of Djurgarden from Stockholm and you'll find Skansen, an open-air museum which doubles as a festive market in the weekends leading up to Christmas. This one's about as traditional as it gets: think Swedish handicrafts, sausages, spices, candles and smoked turkey, plus craft demonstrations and workshops. Skansen is also home to a small zoo, so you can combine your Christmas shopping with some reindeer spotting!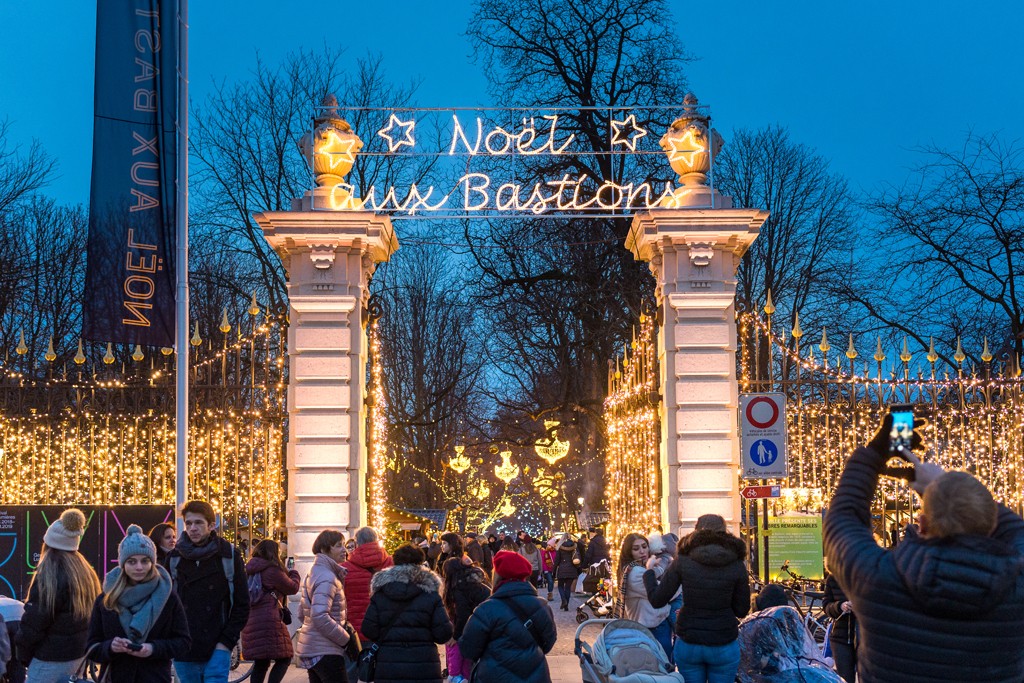 You can find unique gifts nestled in amongst many (many) cheese and chocolate winter foodie treats in Geneva's Christmas market offering at the Parc des Bastions, right in the heart of the city. Visit during the second weekend in December and check out L'Escalade Festival celebrations, with festivities throughout the old town and spilling over into this beautifully decorated Christmas hub.
Hometown of Good King Wenceslas and capital of the Czech Republic, Prague comes alive at Christmas. Festive markets spring up across the city, but you can find the most popular at Old Town Square, which has a daily carol concert, stalls selling traditional Czech crafts, a pretty nativity scene and huge Christmas tree. A visit to Prague is not complete without trying some Czech delicacies, and everything from Pražská Šunka (Prague ham) to trdelnik (a Slovakian dish of spiralled dough coated in sugar and cinnamon) can be found in the market.
Main image: Getty Images
NYE 2021: 15 Unique UK Rentals for New Year's Eve / The C&TH Christmas Gift Guide 2021 /The Best Foreign Festive Films to Watch This Christmas