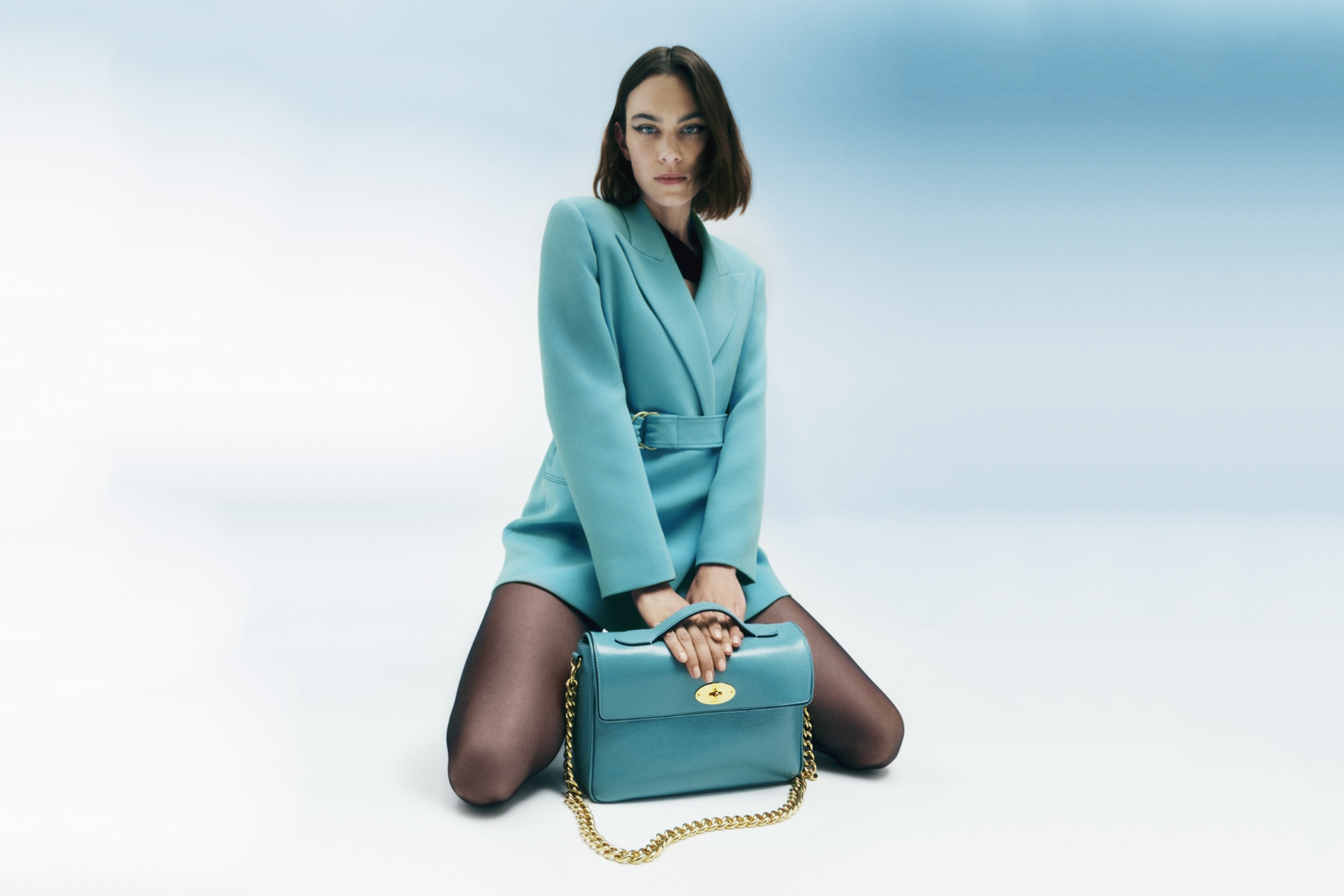 Alexa Chung Teams Up with Mulberry
---
Mulberry x Alexa Chung is the latest collaboration to join Mulberry Editions
Take a first look at the new capsule collection from Mulberry and Alexa Chung…
Introducing the New Mulberry x Alexa Chung Collaboration
This year marks Mulberry's 50th anniversary, and the occasion has seen the Great British Brand collaborate with some of the best contemporary designers around in a new, limited edition series of capsule collections called Mulberry Editions.
Joining this notable roster – which includes designer Priya Ahluwalia – is Alexa Chung. A long-time friend of the brand –  Mulberry first launched its Alexa bag, named after the fashion icon, back in 2010 – the collaboration marks Alexa's design debut for the house.
'I thought it was a great, quite rare opportunity,' Alexa says. 'I never expected to be invited to actually design my own Mulberry bag, which is really a dream come true'.
The Mulberry x Alexa Chung collection features two new bags for the house: the Big guy, a roomy shoulder bag, and the Little Guy, a compact clutch. Both take their cues from vintage satchels, as well as the Mulberry Elkington briefcase that inspired the original Alexa bag. Both come in boxy, streamlined silhouettes in shades that range from classic (black, dark chocolate and tan) to vibrant (apply green and denim blue), and feature chain straps.
Alongside the Big Guy and the Little Guy is an edit of new Mulberry Alexa bags, released in the same colour palette.
'Mulberry has always been a brand that's very close to my heart,' says Alexa. 'The Alexa represents a moment in my life that I'm extraordinarily proud of and feel really lucky to have experienced. It's nostalgic and sentimental and sweet and joyful.
'This time, I wanted to create something that straddled what the bag means to me personally, but could become that for someone else's wardrobe. I wanted to make sure that it would endure, become a future classic. I welcome this extension of a relationship that's been unfolding over decades. We do all like an origin story and something authentic, and I suppose it doesn't get more authentic than this. In my mind it's been quite a romantic journey.'
The new capsule collection will be made from leather sourced from environmentally rated tanneries and created in Mulberry's carbon neutral Somerset factories.
Available now from mulberry.com