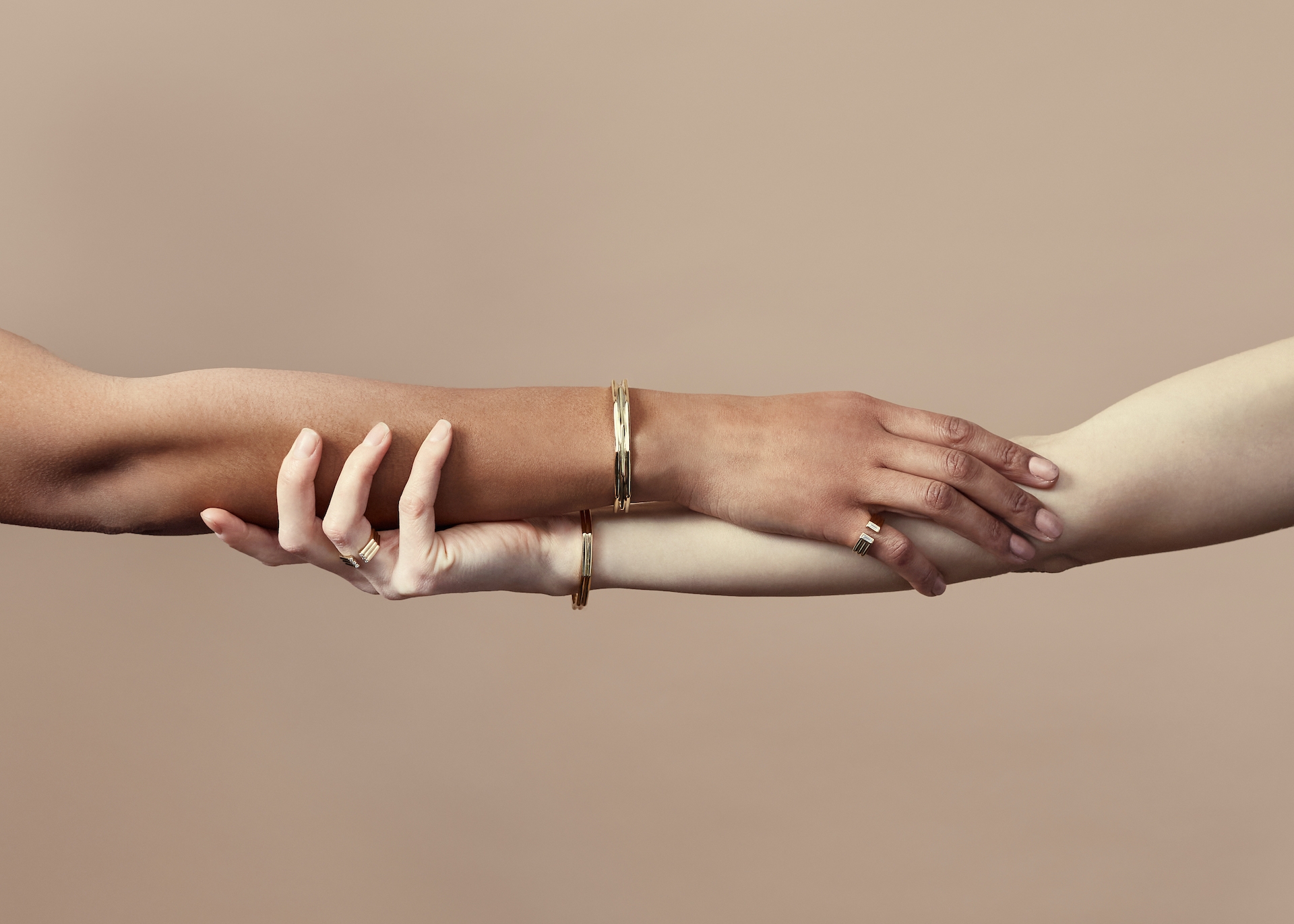 What's Trending In British Luxury? July 2021
---
The best of home-grown luxury
Stay in-the-know with the latest updates from the world of great British brands. Want more? Subscribe to the Great British Brands newsletter today.
The Best of British Style – Fashion, Beauty, Brands & More
British Luxury Industry News
29.07.21
Richard Quinn Wins New Goodwood Talent in Fashion Award 
A new fashion award was launched this week at the Qatar Goodwood Festival, which hosted three colourful dresses by the competition's inaugural winner, the talented designer Richard Quinn.
The Goodwood Talent in Fashion Award will now be held every year and the winning designer selected by a panel of judges that includes the Duke of Richmond (owner of Goodwood) and Caroline Rush, Chief Executive of the British Fashion Council. The pieces will be kept at Goodwood House and become part of the Goodwood Collection.
'Goodwood has always been known for its 'England in the Summer' fashion focus, ever since King Edward VII and Lillie Langtry frequented the event, so it is only fitting that Richard Quinn, with his talent for creating original, show-stopping design, should launch this new award, which will support young British talent whilst helping us build a unique fashion collection of one-off pieces here at Goodwood,' says Charles Gordon-Lennox, the Duke of Richmond. 'Richard has delved into Goodwood's past and drawn inspiration from the Edwardian style that formed  a significant part of the history of horseracing at Goodwood.'
You can read more about the new award here.
28.07.21
Harrods Opens Its Reimagined Hair & Beauty Salon
Luxury department store Harrods has reopened its hair and beauty salon after a dreamy makeover. Located on the fifth floor of the Knightsbridge store, the salon was redesigned London based designers Sparcstudio and pays homage to the salon's 1982 design. The makeover also marks the final stage of Harrods' beauty business transformation (alongside the redesign of the Harrods Beauty Halls in 2020), making the store a luxury beauty hotspot that offers customers a rarefied beauty and wellness experience.
Alongside hairstyling and treatments, the salon also offers Laser Hair removal, exclusive facial treatments, waxing, massages, body wraps, eyelash extensions, eyebrow treatments, manicures, and pedicures. Access to a carefully curated selection of 'must-have' products from 43 powerhouse beauty brands with several Harrods exclusives will also be available.
'The launch of our new Hair & Beauty Salon is yet another significant landmark in Harrods quest to bring our customers a world-class beauty proposition that delivers expert hair and beauty experiences,' says Annalise Fard, Director of Beauty at Harrods. 'Harrods has invested in pushing the boundaries in what is expected from a beauty destination, as well as bringing the most innovative experiences and services from around the world to London. I am absolutely delighted to be creating this exciting new beauty offering for our Harrods community.'
27.07.21
New Burberry Flagship Boutique Opens in the Knightsbridge Estate
The Knightsbridge Estate, one of C&TH's Great British Brands 2021, has been carefully redeveloping 340,000 square feet of its northern quarter for the past few years, alongside Fletcher Priest Architects. And the first name to grace the handsome buildings? It's none other than Burberry, which has just opened a new flagship store at No. 1 Sloane Street, in the same SW1 postcode as Thomas Burberry's original store 130 years ago.
The shop is the first boutique to feature Burberry's new global design concept, encapsulating the essence of the luxury house and its direction for the future. It'll be one of seven new boutiques in the Knightsbridge Estate development, which will also feature an 67,000 square foot office building, 33 apartments and a rooftop restaurant.
'Our new flagship store at No.1 Sloane Street is a manifestation of all that is Burberry: authentic, bold, elevated, with creativity at its core,' says Marco Gobbetti, Burberry's Chief Executive Officer. 'An iconic destination in the heart of Knightsbridge, London, it is the first to carry our new global store concept, providing a uniquely British luxury setting for our local and international customers to explore our brand and products. We're excited to welcome our customers to this new home for our brand that connects our past, present and future.'
1 Sloane St, London SW1X 9LA, burberry.com
De Beers Group Consolidates Leadership of Jewellery Houses
After 13 years at the helm of De Beers Forevermark as CEO, Nancy Liu has decided to leave the business, it was just announced. Céline Assimon, currently CEO of De Beers Jewellers, will expand her role to lead both jewellery houses. In her new position Céline will work with Stephen Lussier, Chairman of both jewellery houses, to shape a coordinated offering that focuses on beautiful diamonds, inspiring design and connecting customers to De Beers' Building Forever sustainability mission, which continues to be a core interest for the group.
debeersgroup.com/sustainability-and-ethics
16.07.21
Natural Diamond Council Partners with Jeweller Roxanne Rajcoomar-Hadden to Launch First Ever Inclusive Training Programme
British jeweller Roxanne Rajcoomar-Hadden (RRH) has joined forces with the Natural Diamond Council to launch the RRH Diamond Academy, a mentoring and networking programme that will help ten emerging designers from diverse backgrounds break into the fine jewellery industry.
A small, exclusive world, it can be challenging for people from diverse backgrounds to access the fine jewellery world without contacts, resources and opportunities. The RRH Diamond Academy has been created to drive inclusivity and change the status quo. Above all, it is a chance for emerging designers, of any age, who have a talent for diamond jewellery design to pursue their dreams of becoming successful fine jewellers.
Applications are now open, and the final shortlist of ten will be decided by a panel that includes Roxanne Rajcoomar-Hadden, Melanie Grant, Luxury Editor at The Economist 1843, Rachel Garrahan, Jewellery Editor at British Vogue, Annabel Davidson, Jewellery Editor at Vanity Fair, and Raluca Anghel, Head of External Affairs and Industry Relations at Natural Diamond Council.
Over the 10-day programme, successful applicants will hear from the best in the industry, covering everything from how to build a brand and navigate the design process, to how to source materials ethically, manage the manufacturing process and run a successful PR and marketing campaign.
Applications close on Monday 9 August 2021. naturaldiamonds.com
JING Tea Launches Jasmine Pearls Sparkling Tea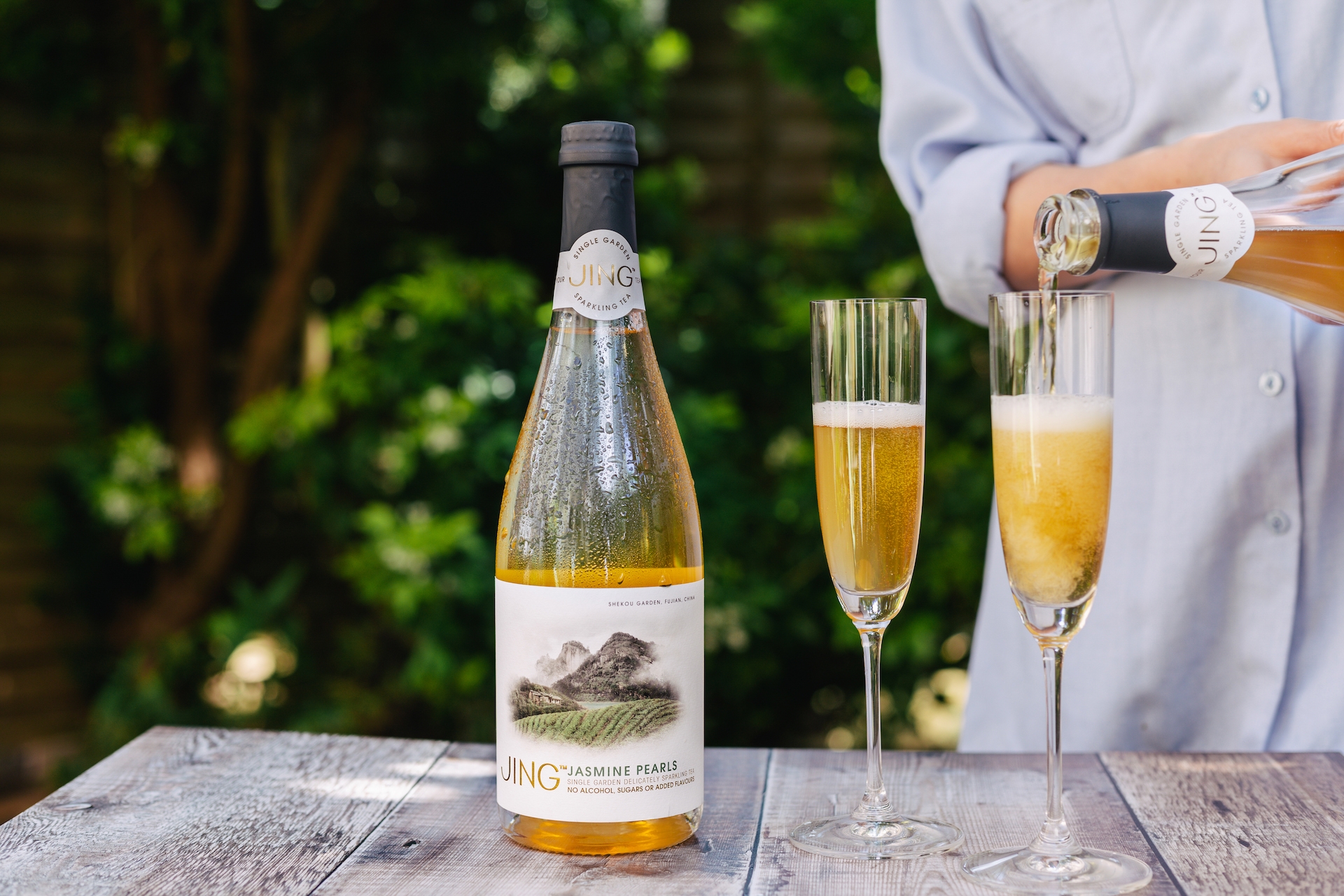 In a first for the Great British Brand, JING Tea has just launched its debut alcohol-free champagne, a sparkling tea called Jasmine Pearls.
A great choice for the growing number of gourmets who are choosing low- or no-alcohol options to celebrate with this summer, the Jasmine Pearls Sparkling Tea is gently effervescent and made without sugars, artificial flavours or preservatives so that the purity of the authentic tea experience can be enjoyed.
It's crafted from just one single garden tea – a spring green tea produced by Tea Master Liu Guoqing at Shekou Garden, in the shadow of the cloudy mountains of Fujian Province, China. These specially selected tea leaves are then hand-scented in Guangxi province, using a traditional process of laying fresh jasmine flowers on the tea over five consecutive nights. The leaves are then slowly cold-infused in filtered water, bringing out the perfect balance of rounded green tea body and high floral aroma, then delicately carbonated to deliver a refreshing fizz.
£17.95 per bottle, jingtea.com/jasmine-pearls-sparkling-tea
13.07.21
Bamford Teams Up with Ritz-Carlton Maldives on New Spa Menu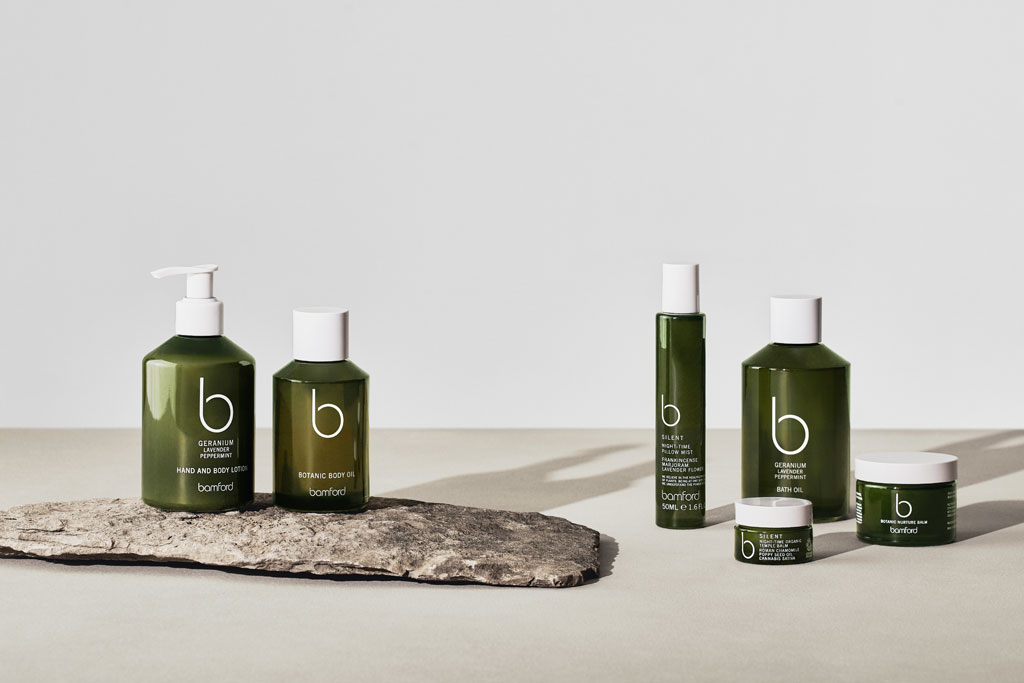 Sustainable British brand Bamford has joined up with the Ritz-Carlton Maldives to exclusively stock its spa with the brand's conscious products. Selected for its high quality formulations and passion for the protection of nature, Bamford has also worked with the team at the Ritz-Carlton Maldives to develop a targeted signature treatment menu in its spa, as well as therapies that are mindful of our connection to the earth and the natural world.
Alongside the treatment menu, Bamford's amenities range will be available in every villa for guests. The Bamford products are made, where possible, from organic ingredients, and are always responsibly sourced free from GMO, parabens, SLS and mineral oils.
'I'm so happy to have collaborated with Ritz-Carlton Maldives on their new spa,' says Carole Bamford, founder of the skincare brand. 'Our products and treatments are a reflection of a shared ethos that can be experienced in this unique location.'
09.07.21
Sports HAI Wins at the Attracta Beauty Awards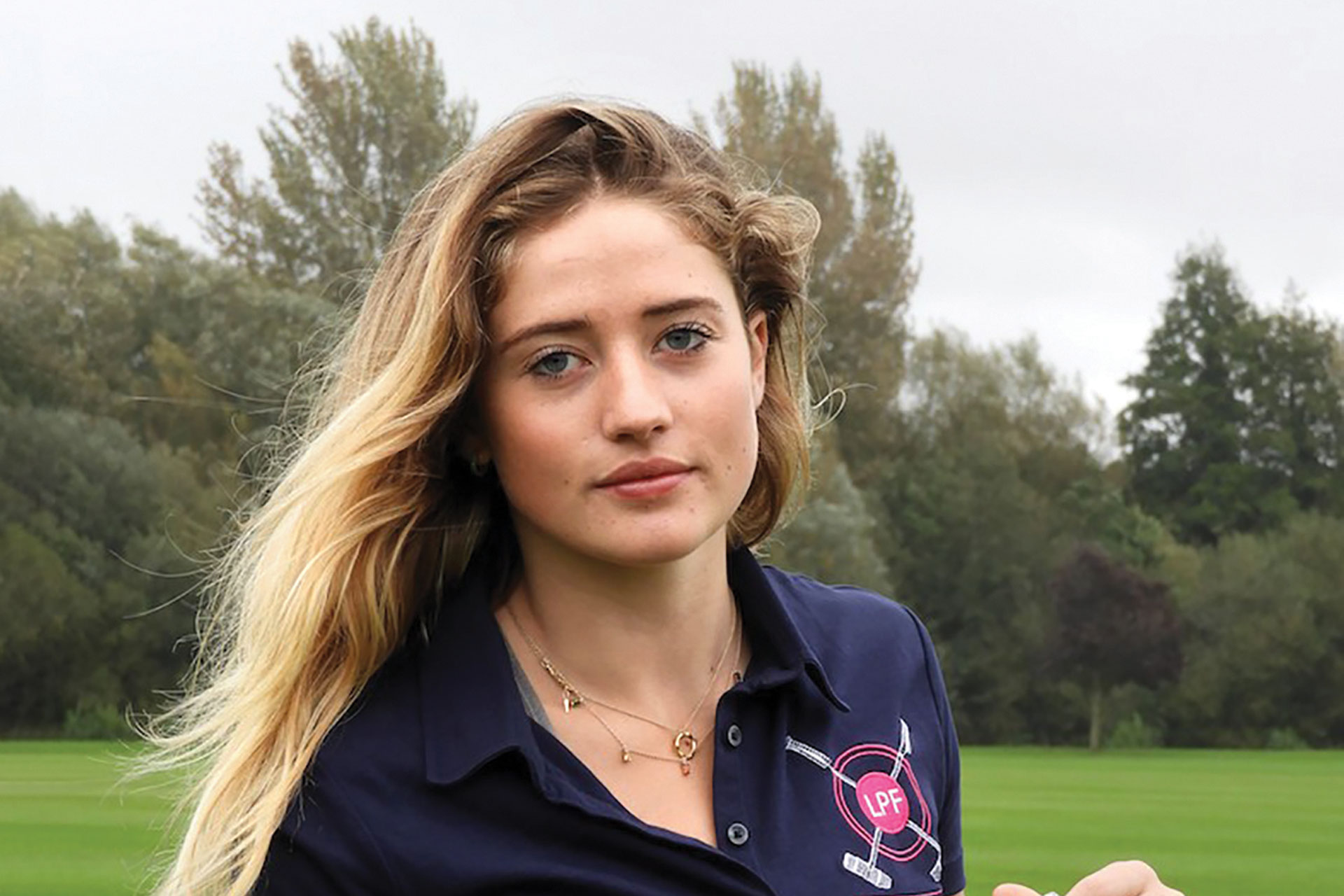 Dedicated sports beauty brand Sports HAI emerged victorious from the Attracta Beauty Awards 2021, where its SPF 50 tinted sunscreen won Best SPF – Sport in the Sun category. The Attracta awards celebrate responsible eco-beauty brands that are respectful of both people and planet.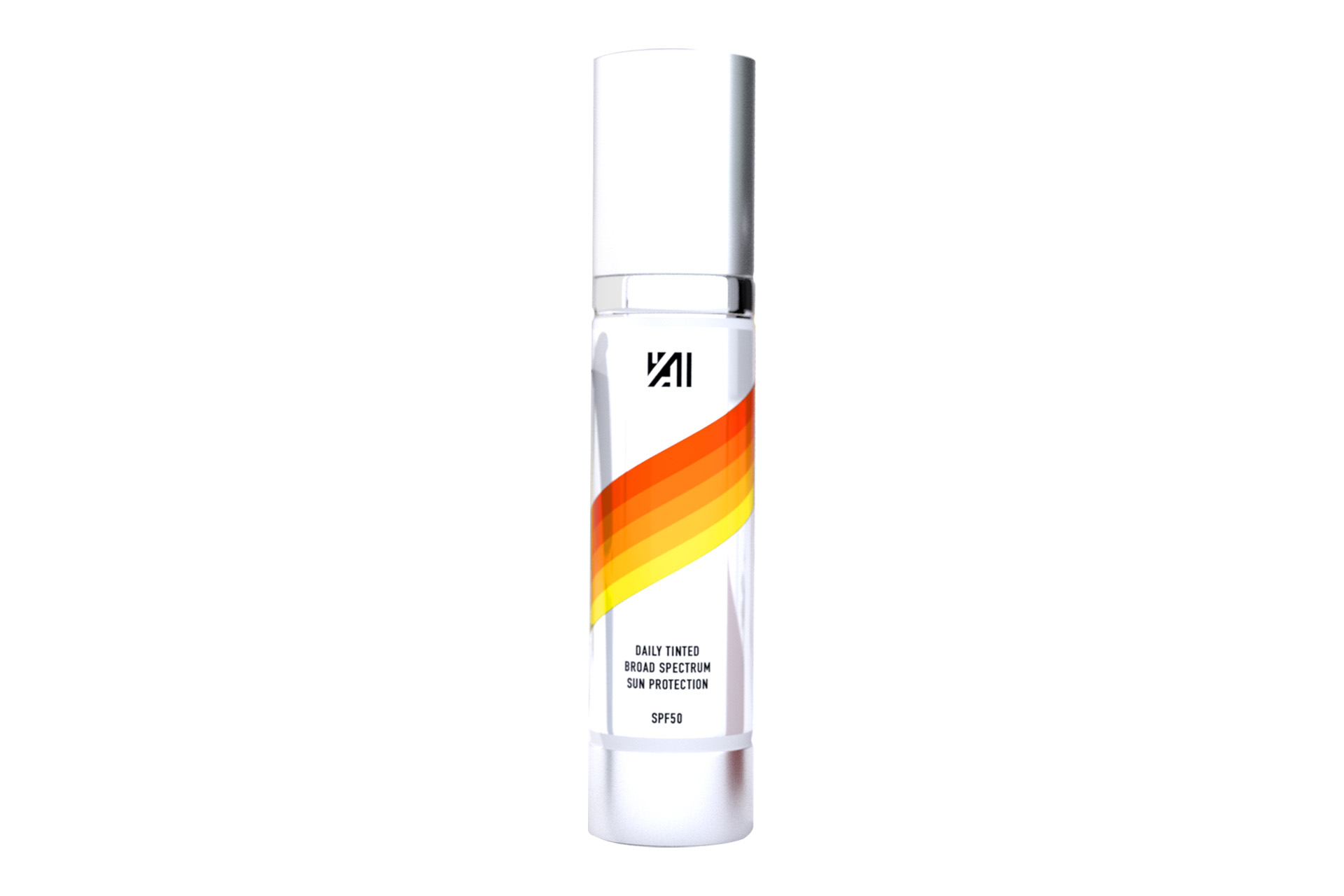 The lightweight sunscreen contains a combination of clinically proven filters to protect the skin against the harmful effects of UV rays, and is tested and worn by Ambassadors of The Ladies Polo Foundation. It's water resistant and easily absorbed with a hydrating effect and a natural tint for the appearance of even skin tone.
£45, sportshai.com
Theo Fennell Takes Control of Brand for First Time in 40 Years
Jewellery designer Theo Fennell is celebrating this week as he, alongside managing director Neal Sussman, completes the purchase of his eponymous company.
Although Theo has always been at the heart of the Great British Brand, which he launched in 1982, for 40 years he was not in complete control of the company. Now, he owns the brand and business completely. 'It means we can do what we do best, concentrate on unique design and craftsmanship. We can be ourselves,' said the jeweller in response to the news.
The brand has gone from strength to strength during the pandemic, as demand for bespoke jewellery and silverware – which Theo specialises in – soared. Future plans include more bespoke and one-off pieces, customised and limited edition jewellery and silverware, as well as some new, customised watches.
'We have always had a thriving bespoke business, but the increase has been amazing during the pandemic,' continued Theo. 'People have had more time to get really intimately involved in a piece of jewellery or silver being made for them. Clients have told us it has been a much more rewarding process to follow the creation or customisation of a piece from start to finish, rather than just walking into a shop and buying it.
'It has been so successful that we are going to continue offering people the chance of following the construction of a piece over Zoom or whatever technology they want to use, taking them right into the heart of our studio and workshop.'
02.06.21
Top Hat Sales Soar at Oliver Brown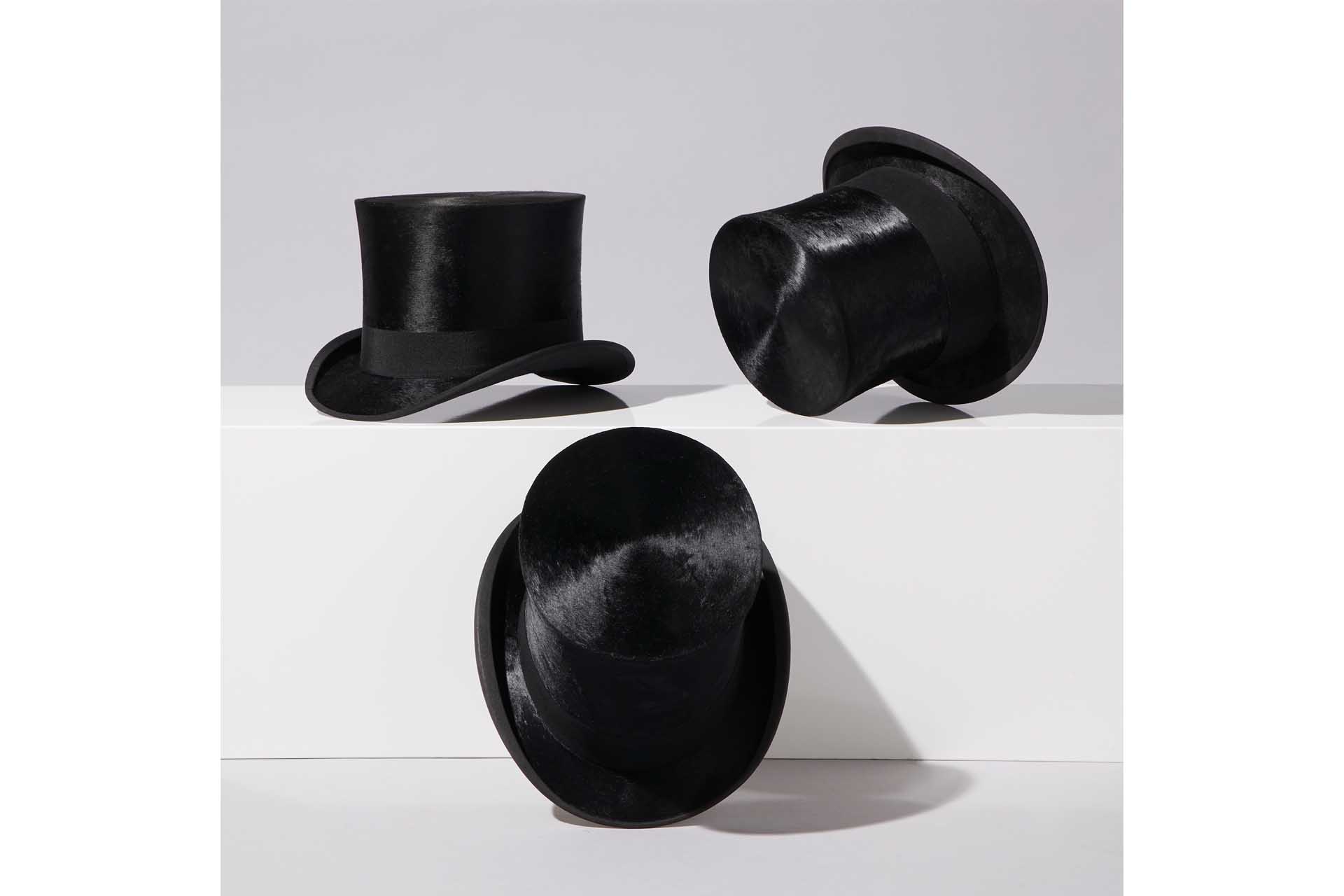 It's a summer of celebration – and never more so than at men's outfitters Oliver Brown, which has seen its top hat sales soar as customers get ready for the summer social season: Royal Ascot, weddings and other events.
As well as top hats, luxury morning suits are flying out of the brand's Lower Sloane Street Store, with online sales equally buoyant.
Dr Sebagh Welcomes New Expert to London Clinic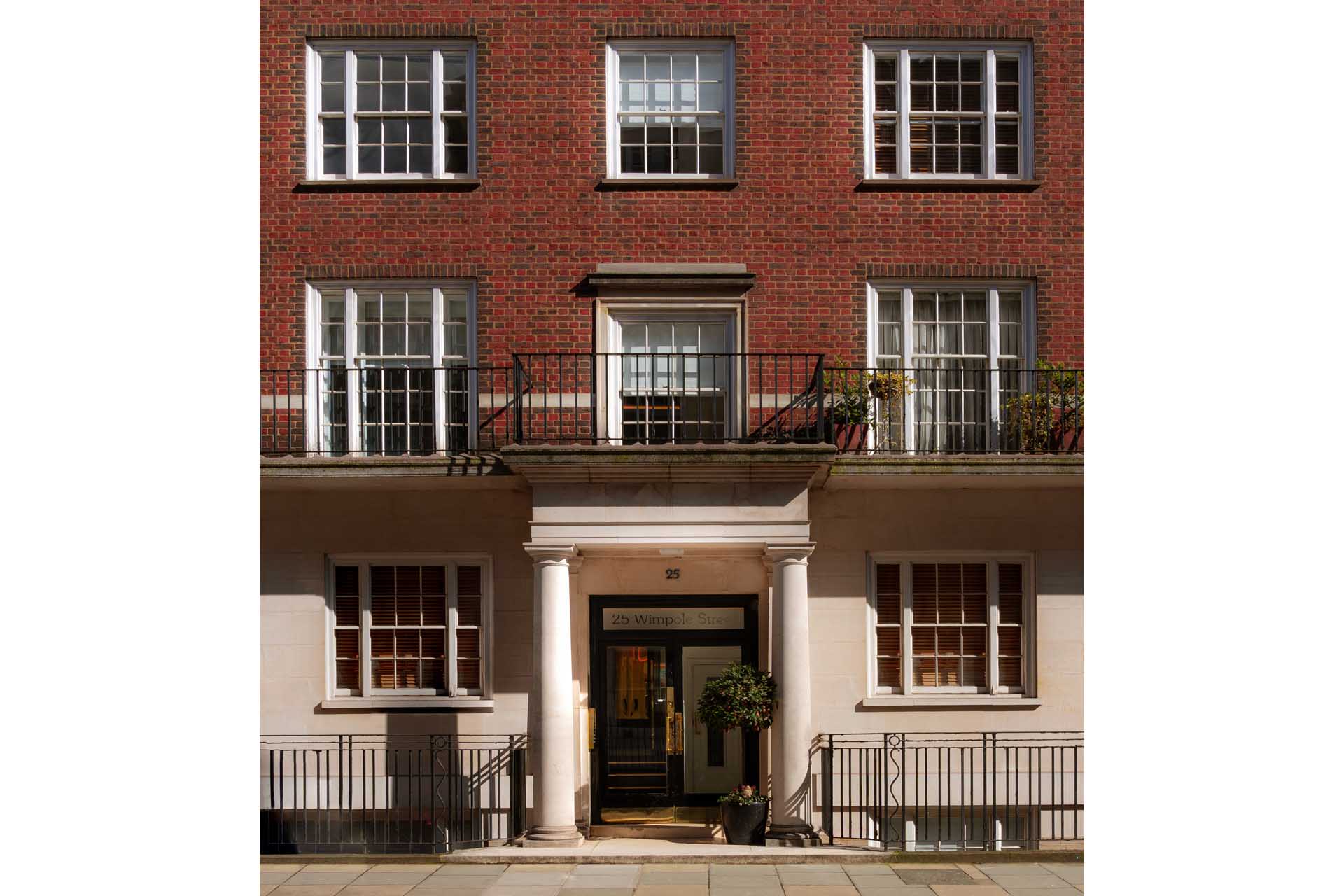 Those in the know now have another reason to visit the Dr Sebagh clinic on London's Wimpole Street. The team there has just welcomed Dr Kolli, an experienced cosmetic dermatologist renowned for her work with botox, injectables, fillers, chemical peels and the treatment of pigmentation using PRP (platelet-rich plasma) and mesotherapy treatment.
Dr Kolli is also passionate about combining treatments to get optimum results. A favourite combination of hers is microneedling and radiofrequency using the state-of-the-art equipment at the Dr Sebagh clinic. This powerful mixture of treatments stimulates collagen production, targets skin crepeyness and fine lines whilst improving skin texture: an extremely popular option for clients who want to look refreshed, radiant and glowing.
Enter C&TH's exclusive competition to win a facial with Dr Kolli here.
Appointments with Dr Kolli are available at the Dr Sebagh London Clinic, 25 Wimpole Street, London W1G 8GL. For more information visit drsebagh.com or call 020 7637 0548
Riverford Reveals New No-Packaging 'Box Zero'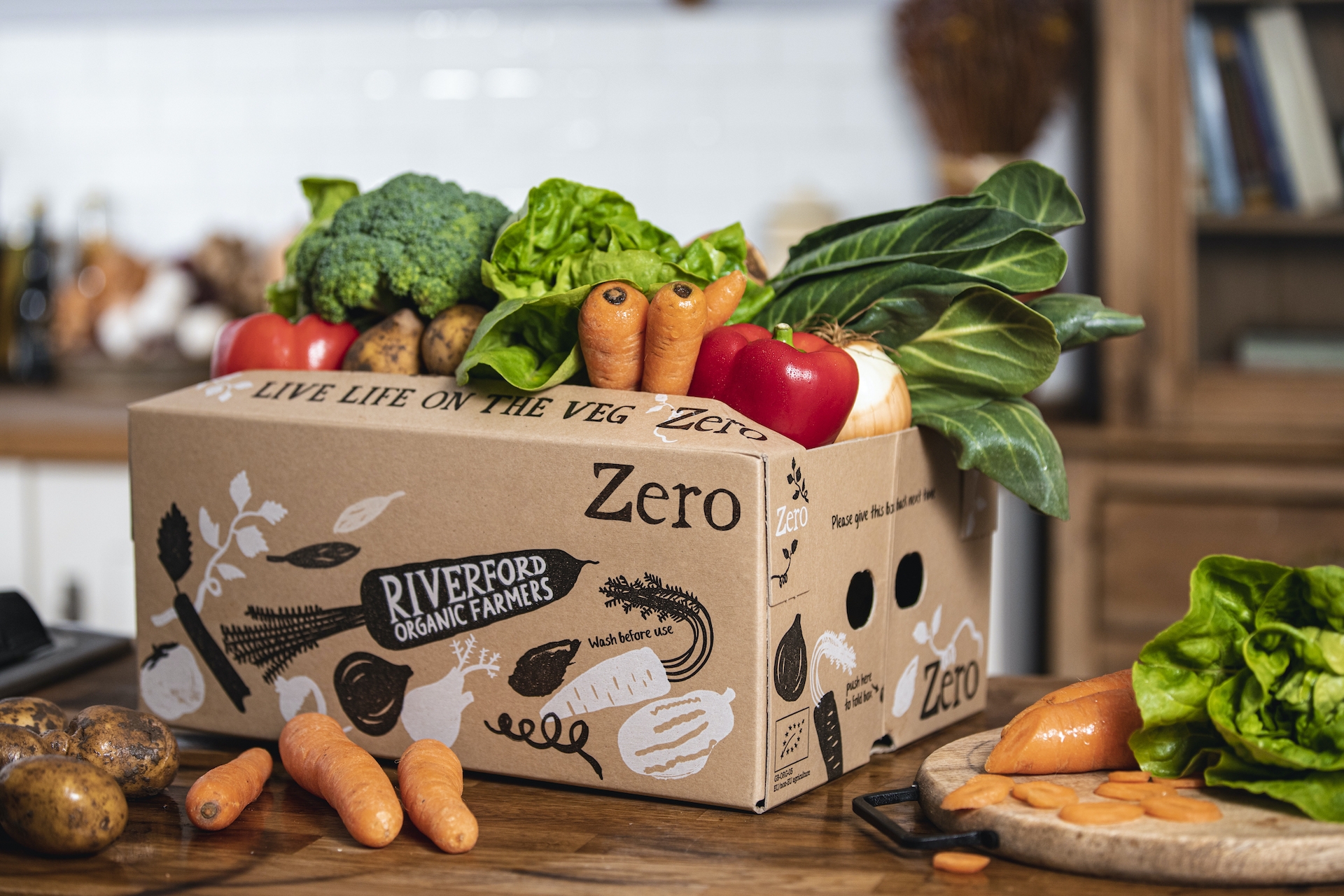 Organic food innovator Riverford has always been ahead of the game when it comes to sustainability. Now, it's gone one step further with its new Box Zero, a weekly veg delivery with no packaging whatsoever.
Box Zero will feature eight varieties of seasonal veg, delivered in one of Riverford's 100% recyclable cardboard boxes, which are designed to be reused 10 times.
'Treating our environment as a receptacle for waste is just unacceptable, and I do really welcome the interest around plastic as a signal that it's becoming less acceptable,' said Riverford founder, Guy Singh-Watson. 'But I will continue to say that the single biggest challenge facing our planet by a long, long way is climate change.'
01.07.21
Brookmans By Smallbone Announces New Sustainability Pledge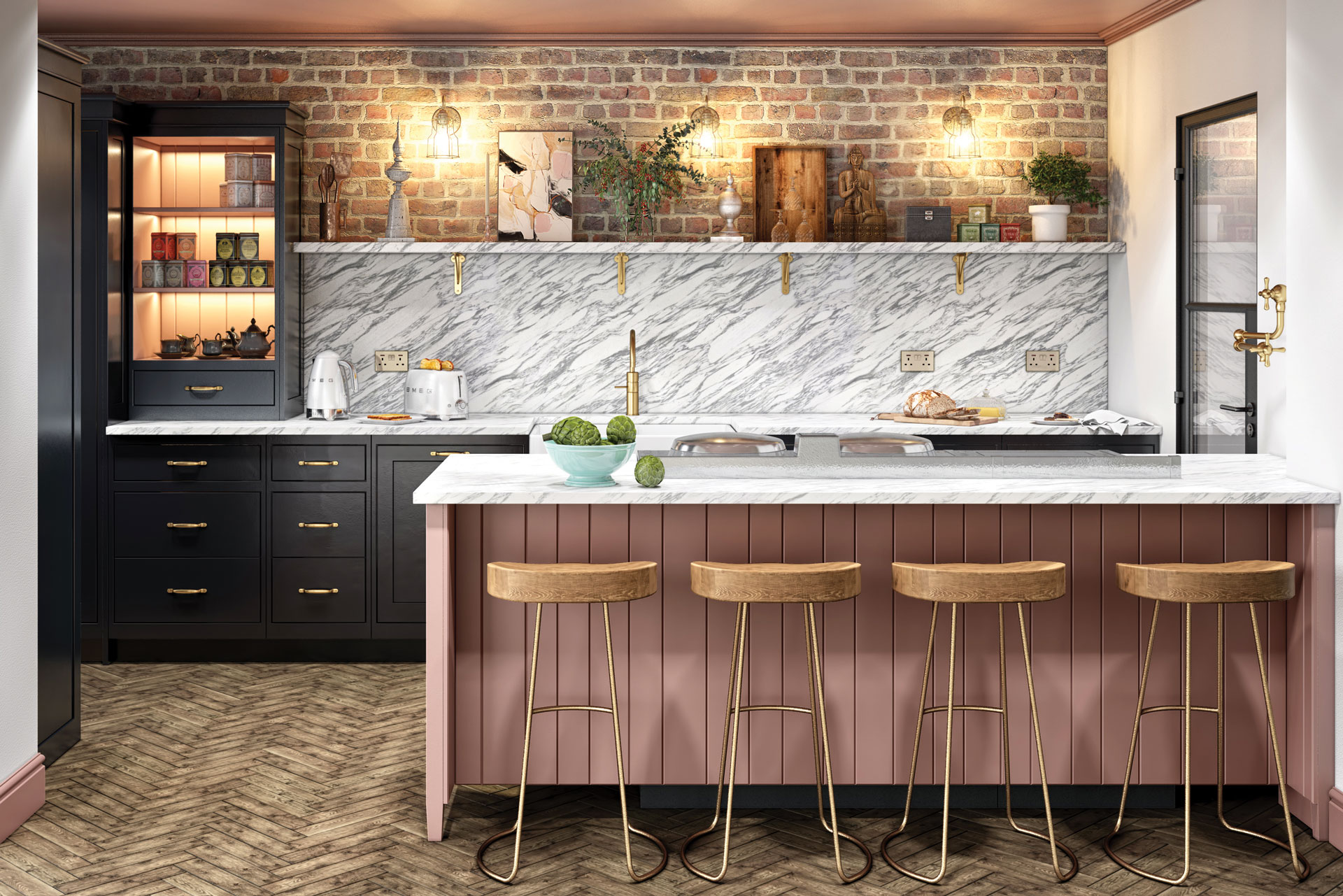 In order to formalise its commitment to sustainability, Great British Brand Brookmans by Smallbone has just announced it will be using the Kitchen Sustainability Calculator from the Used Kitchen Exchange to accurately identify the amount of carbon generated during the manufacture and installation of one of its kitchens.
After the calculation is made, the brand has pledged to offset that carbon by supporting reforestation projects and by heavily subsidising and promoting waste avoidance schemes. These include working with organisations such as One Tree Planted, which will plant 100 trees for every kitchen sold, and 4Ocean, which will recover 5kgs of plastic waste.
Crucially, however, Brookmans by Smallbone will also be working on reducing the net carbon impact of a new kitchen by working towards a circular kitchen economy and by providing sustainable options for the removal of clients' existing kitchens.