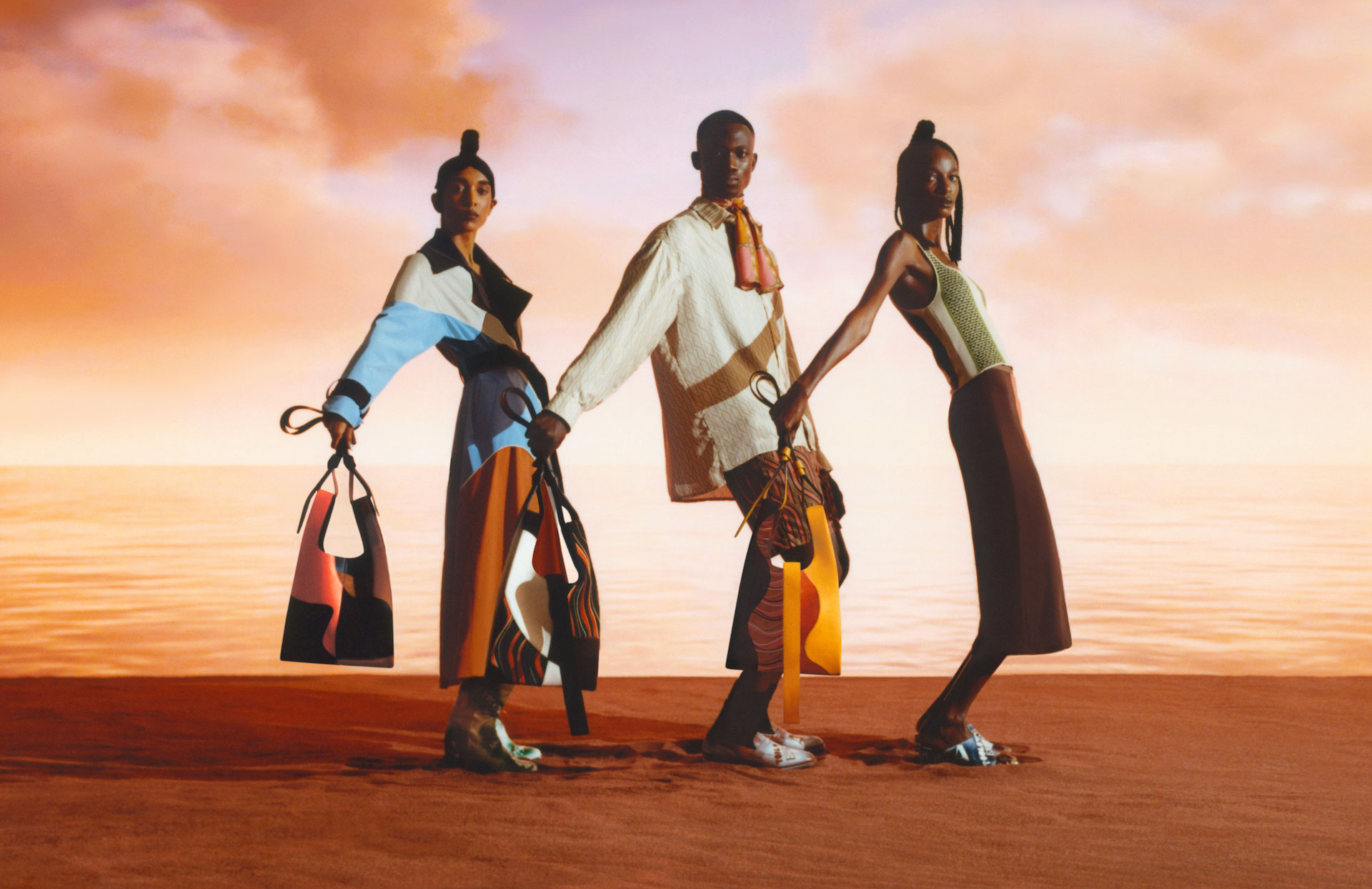 Mulberry x Ahluwalia is an Ode to the Power of Black Hair
---
The new collaboration reimagines the Mulberry Portobello tote
Mulberry x Ahluwalia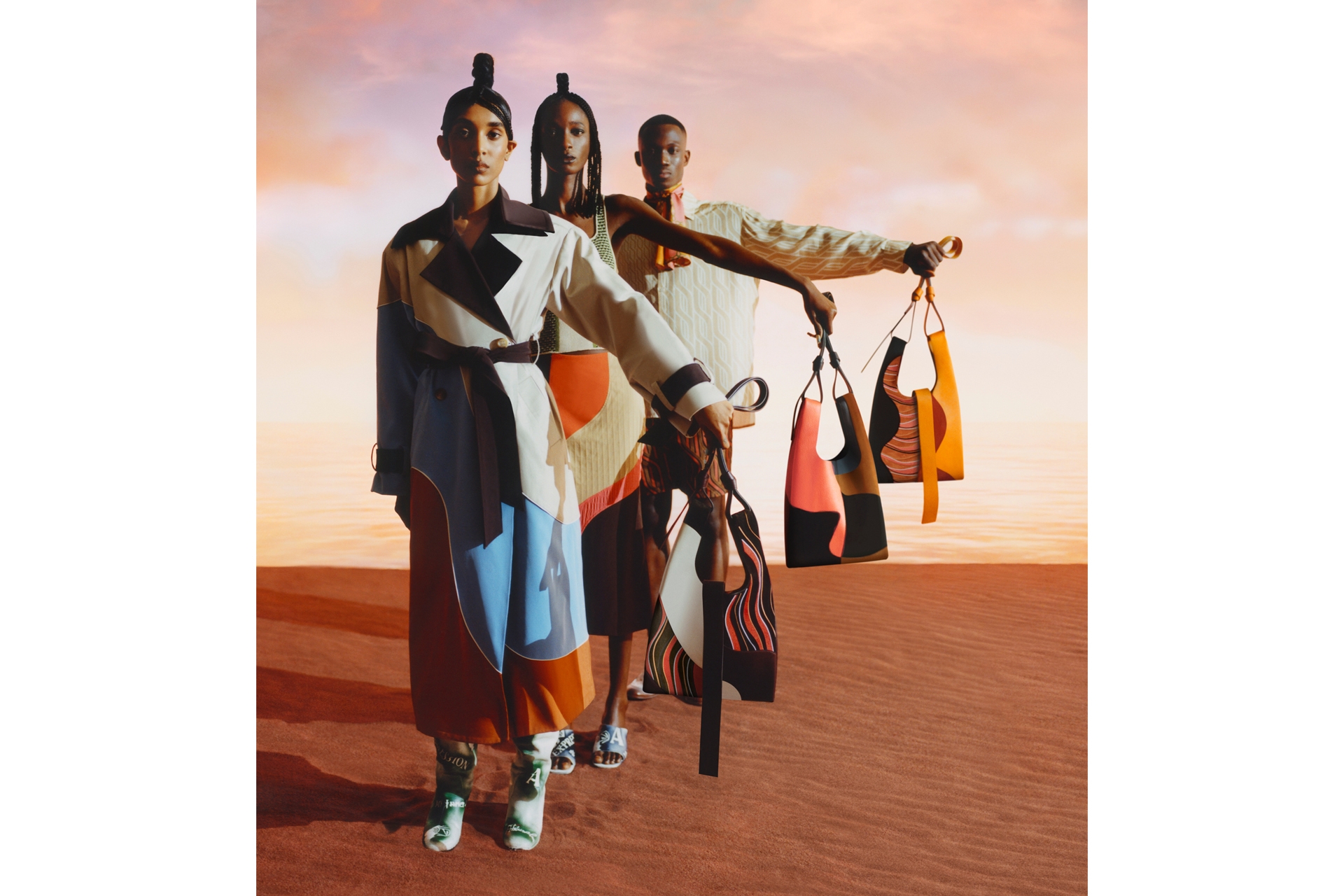 This year marks Great British Brand Mulberry's 50th anniversary, and to celebrate the company is partnering with some of the best contemporary designers for brand new, limited-edition takes on its classic pieces.
Mulberry x Ahluwalia is its latest collaboration, with designer Priya Ahluwalia reimagining the Mulberry Portobello Tote and an assortment of scarves in her signature vibrant aesthetic.
The collection draws on Ahluwalia's fascination with hair as a means of identity, protest and expression, inspired by her mixed Nigerian-Indian heritage, as well as celebrating the artistry, rituals and symbolism of Afro-Caribbean hair.
This is brought to life in the capsule collection through colourful wave prints inspired by the techniques of braided Black hair, as well as braid-inspired seam lines and patchwork details. Symbols such as the Afro comb and braided hair silhouettes, which date back to racial equality protests in the Sixties and Seventies, are repurposed into embroidered badges that decorate the bags. The result is compellingly bright and beautiful, as well as timeless – you'll be wearing these styles for years to come.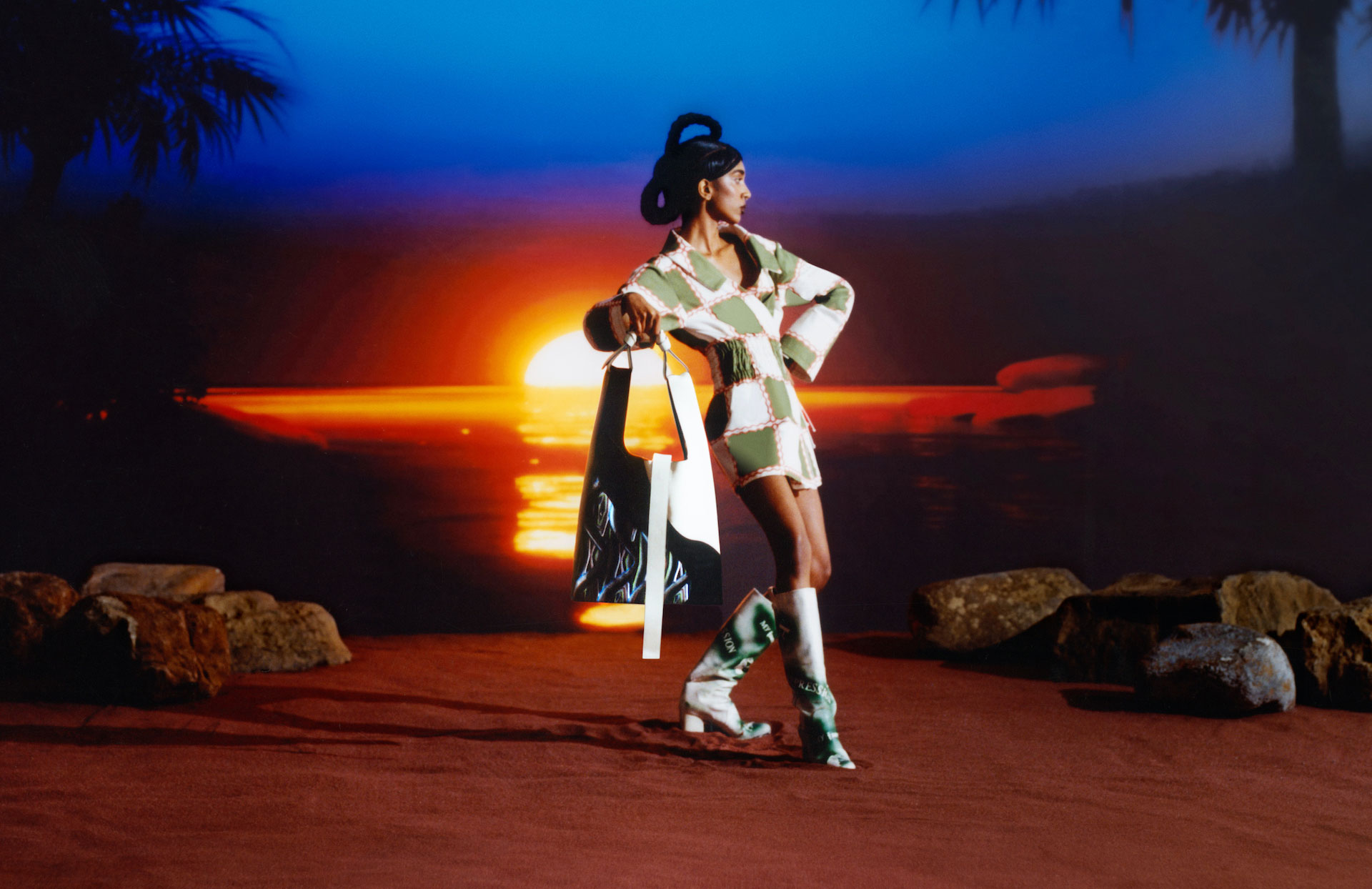 "Mulberry is a brand that I have memories of from childhood, ever since I used to borrow my mum's own Mulberry bag," explains Priya. "So this was an opportunity to collaborate with a brand that is very meaningful to me. I haven't yet had a chance to make accessories and I think with Mulberry x Ahluwalia, we've brought together our mutual values to create beautiful pieces that people can buy and cherish forever."
The Mulberry x Ahluwalia capsule was shown during London Fashion Week as part of Ahluwalia's Spring Summer '22 collection, accompanied by a new film, Parts of Me, directed by BAFTA-nominated director Akinola Davies Jr. It's a powerful evocation of the artistry of Black hair, as well as a testament to its power as a symbol of protest and self-expression. You can watch it below:
The collection, comprising four oversized Portobello Totes, five Portobello Totes and three Mini Portobello Totes (a new size created especially for the collaboration), is made in Mulberry's carbon neutral Somerset factories, using only repurposed fabrics and leathers that have been reworked for the capsule collection.
Shop the collection now at mulberry.com