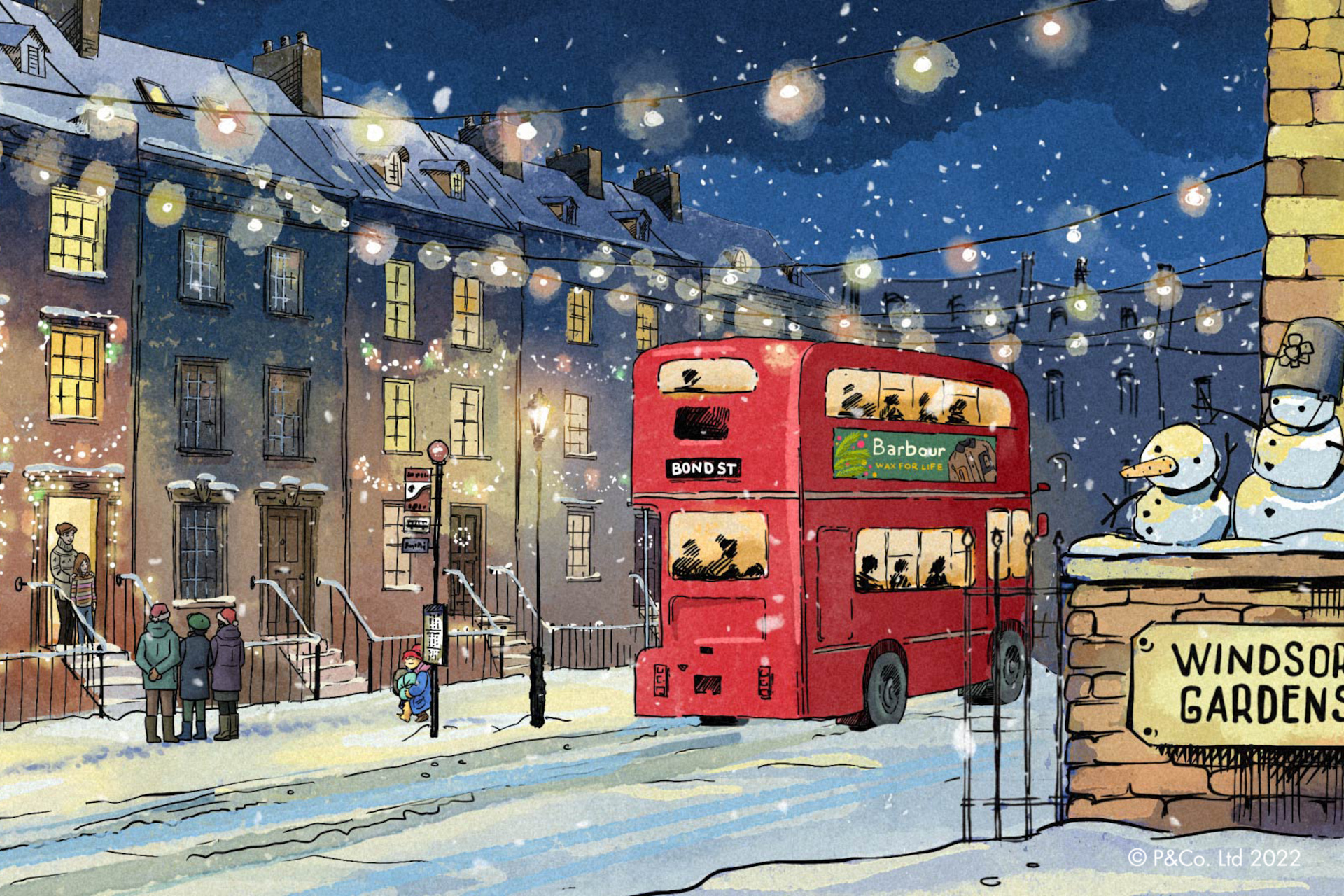 Barbour Releases Christmas 2022 Ad with Paddington Bear
---
The short film tells a tale of finding thoughtful, upcycled gifts for loved ones
British luxury brand Barbour unveils one of the first Christmas ads of the season; a short film featuring our favourite kind-hearted bear from Peru as he seeks out the perfect Christmas gift for his misunderstood (and sometimes grumpy) neighbour.
Barbour Releases Christmas 2022 Ad with Paddington Bear
Christmas is coming! And what better way to start feeling festive than with some Christmas ads? Barbour's festive film for this year sees the luxury brand team up with Paddington Bear, the much-loved children's character known for his big heart and preference for marmalade.
The short film, a hand-painted 2D animation produced by triple Academy-Award winning production company PASSION Pictures, was created in the illustration style of Peggy Fortnum – the original illustrator for Michael Bond's Paddington Bear books.
It sees our favourite little bear venture to Portobello Market with Mrs Brown and Judy to find a Christmas present for their rather grumpy neighbour, Mr Curry. While Paddington initially considers picking up some jars of marmalade – an ideal present for any occasion – Mrs Brown suggests they find some a bit more unique, just like Mr Curry. Paddington then spots a Barbour shop, with a sign for 'Unique Re-Loved Jackets' in the window, which he deems the perfect gift. Venturing up to his neighbour's door with his present in hand, Paddington excitedly presents his gift to Mr Curry, who is warmed by the thoughtful tag: 'This jacket is one of a kind, just like you.'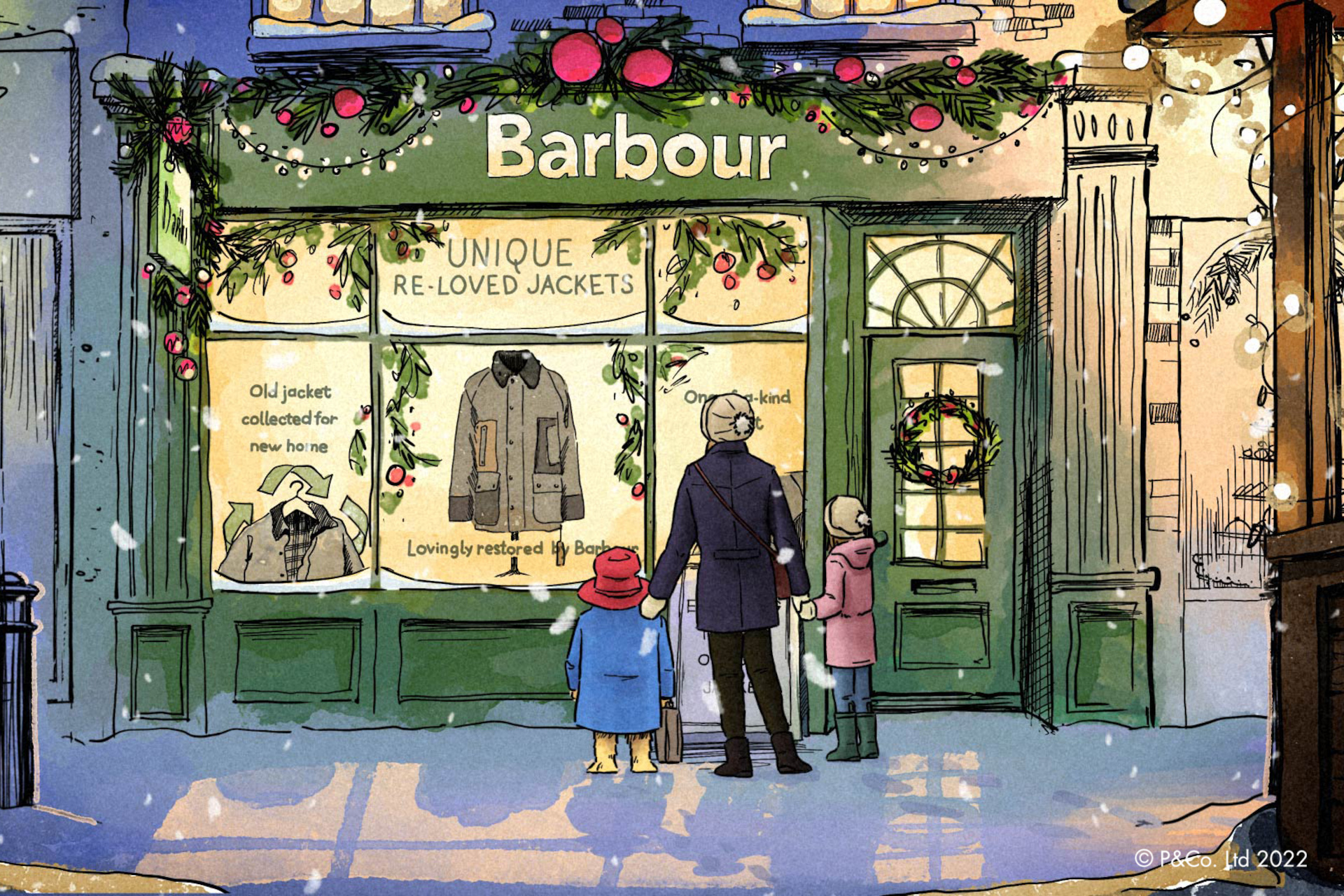 A focus of the film is Barbour's commitment to extending the life of its garments through its Wax for Life project, highlighting the Barbour Re-Loved circularity initiative. Barbour Re-Loved asks those with Barbour wax jackets they no longer use anymore to hand them back to the brand in exchange for a voucher. Barbour then cleans, re-waxes and repairs the jacket so that it can go to a new home be 're-loved'. No two jackets are the same, making them entirely unique.
'We are delighted to feature Paddington in our Christmas film,' said Paul Wilkinson, Group Marketing Director and MD (USA) at Barbour. 'Extending the life of our garments has been at the heart of our brand for over 100 years and through Barbour Re-Loved, a key focus of our Wax for Life initiative, we have been able to demonstrate in a humorous and sentimental way, the importance of upcycling and how much a thoughtful and unique present can mean particularly at Christmas time.'
The film was made in agreeance with The Copyrights Group, which owns the Paddington brand. Speaking on the film, Rachel Clarke, SVP UK for Licensing and Retail at The Copyrights Group, said: 'Copyrights is absolutely delighted to be partnering with Barbour for a second Christmas campaign with Paddington full of kindness, humour and fun, just like the bear himself.'
To coincide with the arrival of its Christmas campaign, Barbour has announced it will be launching a limited edition Barbour x Paddington Re-Loved Jacket. Each jacket will made from upcycled materials and feature a special lining with an image from the Christmas film, making them one-of-a-kind pieces. A special line Barbour's classic wax jackets featuring a Paddington lining will also be available to purchase.
WATCH
You can watch the Barbour's 2022 Christmas ad below:
Images courtesy of Barbour