Christmas Gifting: How To Find The Perfect Pair Of Men's Shoes
Step into festive season with Crockett & Jones
Let's face it: the hardest people to buy for come Christmas are usually the men. They don't give anything away (and when they do, it's usually with just a few days to go until the 25 December) – making the act of finding the perfect gift seem more like a mission than a fun activity. We've teamed up with British shoe brand Crockett & Jones to help you expertly navigate picky boyfriends, choosey fathers and fickle friends, so that they end up with a gift they'll truly treasure for years to come.
The Country & Town House Responsible Buyers' Guide
How To Find The Perfect Pair Of Men's Shoes For Christmas
1. Consider The Purpose
First things first, you need to ask yourself this: will they wear these shoes? There's no point in getting him a pair of running shoes if he's not a fitness fanatic, or a pair of loafers if he spends most of his time loafing around at home. Consider what kinds of things the man in your life gets up to, and whether the pair of shoes you've got your eye on match with their lifestyle.
2. Think About Comfort
While you do often have to break in new shoes a little when you first get them, there's a difference between getting used to them and finding them completely uncomfortable. Take into account the fabric of the shoe (leather, canvas and suede are all flexible materials) and fastenings, as well as whether your gift recipient will need extra cushioning or a wider toe box.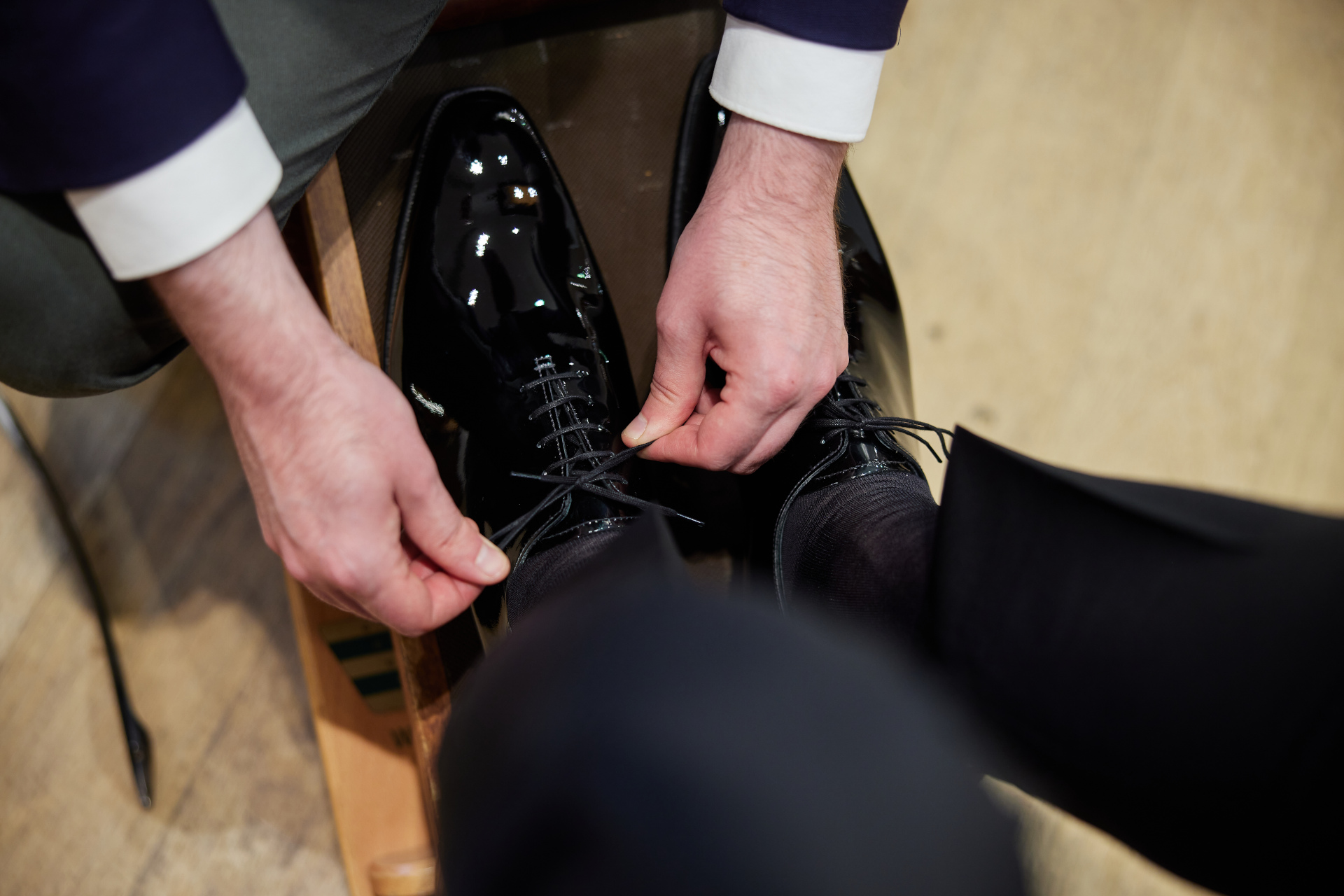 3. Substance Over Style
Following on from the above, it's worth making sure that the shoes you are gifting are wearable, at the end of the day. Style is important – everyone wants to feel like they look good in their wardrobe – but it's essential that you find a pair of shoes that are comfortable and provide support.
4. Shop In Store
Still struggling over what to pick? You can swing by a Crockett & Jones store in the UK, where the team will be more than happy to advise on finding the right shoe for a loved one. If you're not the type to keep Christmas secrets, you can even bring your man along with you to see which styles they prefer and fit the best.
The Crockett & Jones Edit
Images courtesy of Crockett & Jones