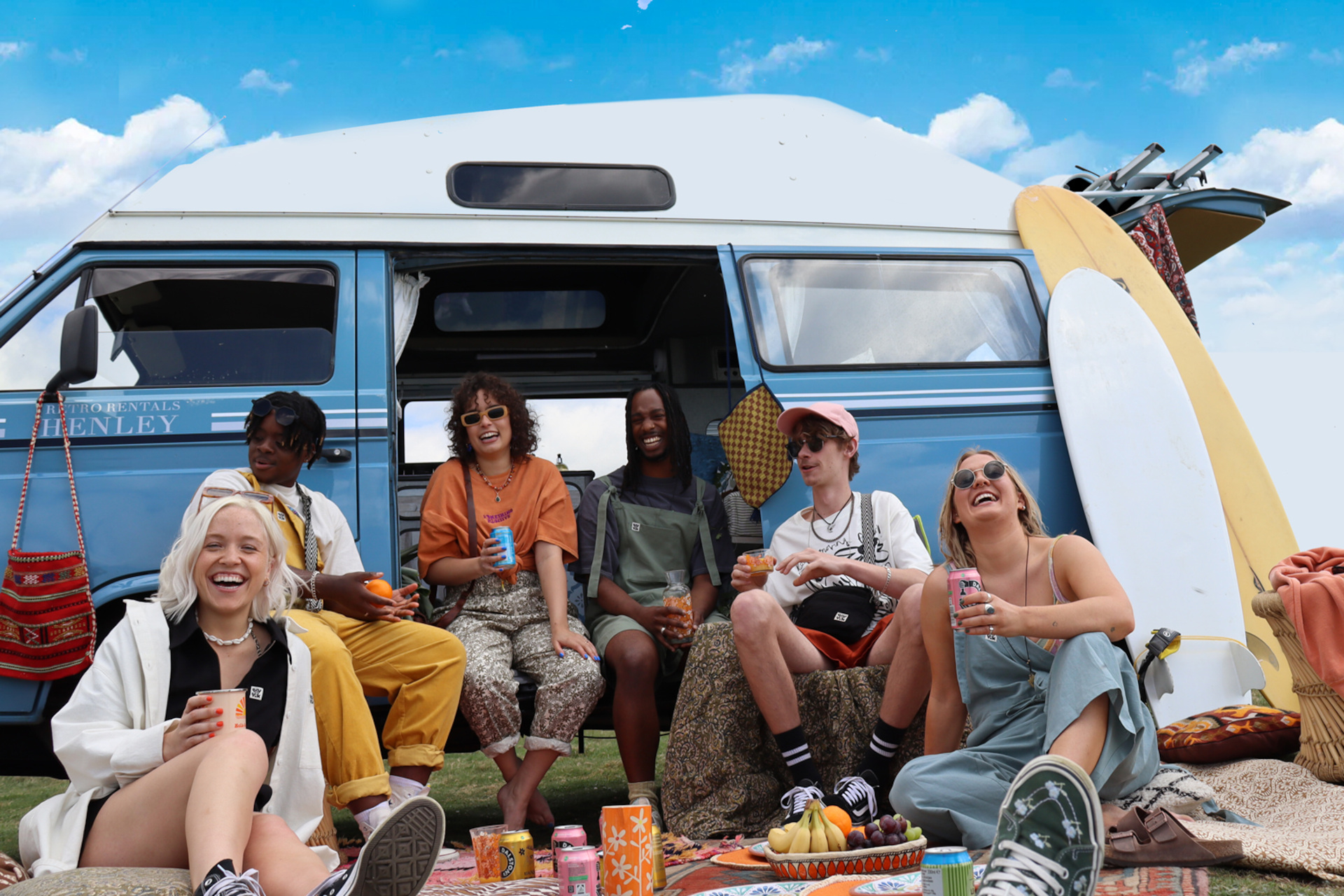 Dungarees For Slouchy (Yet Stylish) Days
---
While there's nothing wrong with wearing a painstakingly crafted outfit – complete with layers, heels and accessories – sometimes less is more. Give your wardrobe an effortless boost with the latest trend to hit the high street: dungarees. Paired with your favourite trainers, this style staple can see you through the day without any fuss or commotion. Let the dunga's do the talking (and give yourself an extra 20 minutes in bed knowing that your outfit of the day is sorted). 
Dungarees For Slouchy (Yet Stylish) Days
If there's one thing we love to see, it's quirkiness. And the biggest quirk surfacing in mainstream fashion right now are bold, colourful and patterned dungarees. While we may associate the clothing item with bearded fisherman, small toddlers or the oversized nineties aesthetic, the humble dungaree has its roots in 17th century India (the name 'dungaree' comes from the Hindi name of the village known for making working clothes at the time: 'Dungri') and the modern bib and trousers overall was created by Levi Strauss and Jacob Davis (yes, of Levi's). The design took off in America in the late 1800s as workman's clothing, but has since become a fashion favourite amongst the masses. Notable celebrities partial to a dunga or two include Princess Diana, Elton John, Whitney Houston, Jennifer Aniston and Alexa Chung.
Now, we can see dungarees everywhere. Prominent brands like Lucy & Yak and Tommy Hilfiger have seemingly made overalls cool again – and we're entirely here for it.
Shop our edit of the best dungarees below, but remember to shop mindfully. While we're all for exploring what's new at our favourite boutiques, we must remember to be conscious of the planet. With many trends the product of style recycling, it's easy to instead try digging around the back of your wardrobe for your next obsession. Alternatively, try sourcing from rental and resale sites.
Our Favourite All-In-One All-Rounders