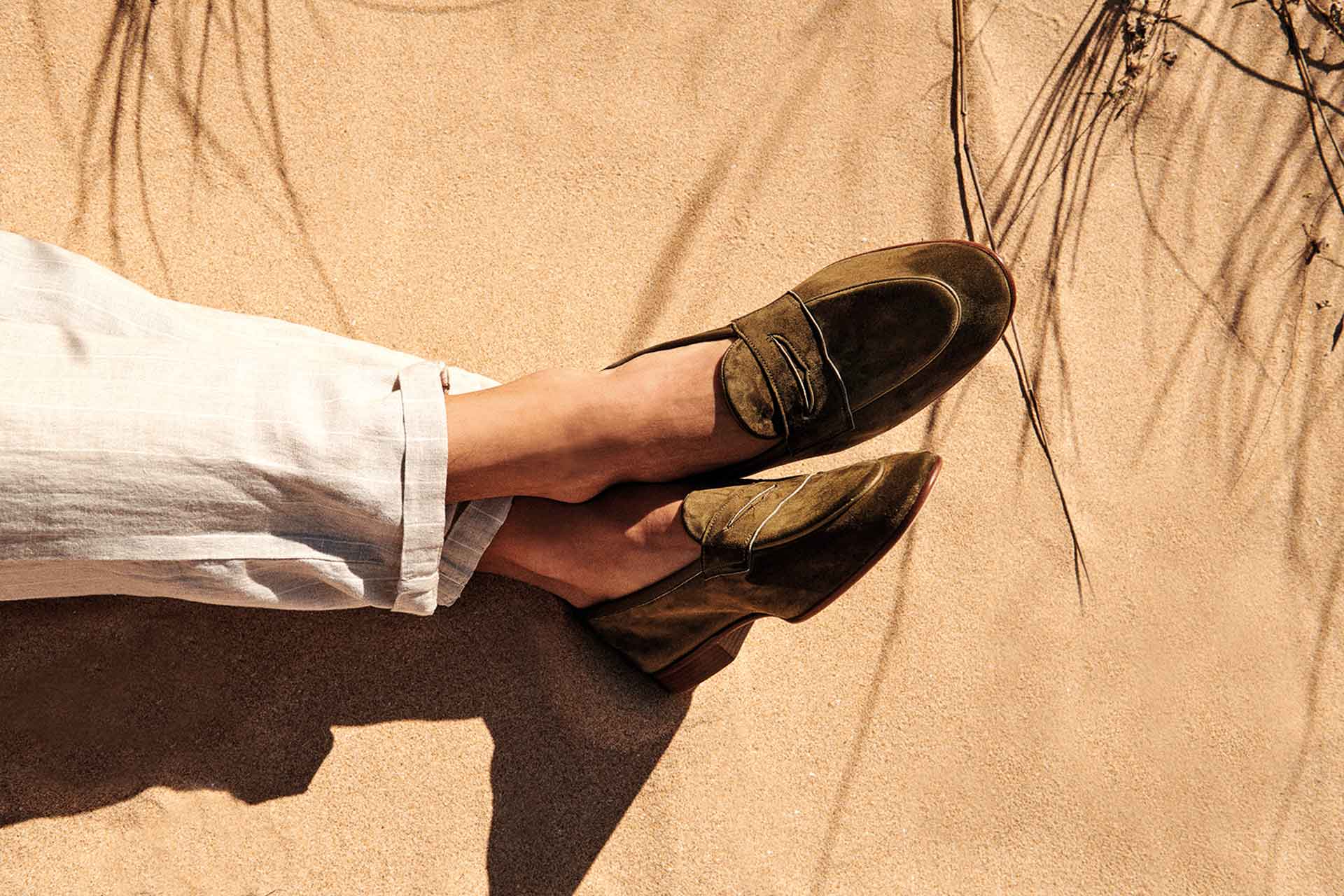 Edward Green On Evolution & Tradition In British Shoemaking
---
Edward Green is a Great British Brand 2023
Edward Green is an entry in our Great British Brands 2023 book. 
Edward Green
: Great British Brand 2023
'The Greek philosopher Heraclitus said: "All things flow like a river. Nothing stands still."' In many ways much is unchanged in the world of Northampton shoemaking: a commitment to quality and detail endures. But as with the water flowing along Heraclitus's river, we're constantly moving, updating our designs in a subtle, iterative manner. The way men dress for work continues to evolve but for some, there's no substitute for immaculate formal tailoring – and our Chelsea cap-toe is still our most popular model. But for many men, today's professional attire has softer lines and there's more room for self-expression. Consequently, customers want more boots and loafers than ever before.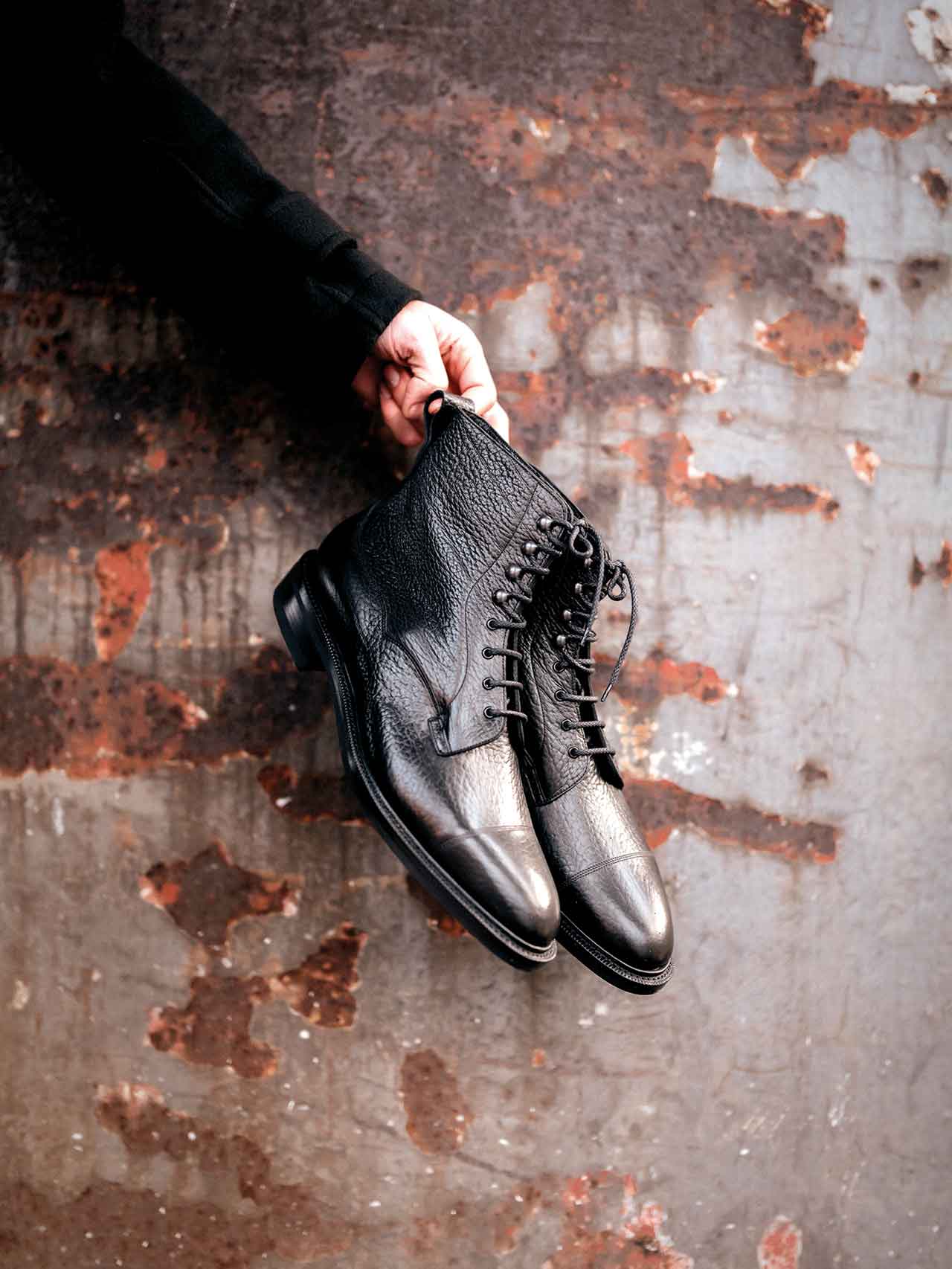 'Our most popular boot, the Galway, is a field boot that we've been making since at least the 1930s. We've introduced it on a new last, the 303, with a round-toe shape designed to be worn with today's fuller trouser. Just as the cut and style of jackets and shirts change with time, so do the proportions of shoes. Another way that we refresh our timeless styles is to introduce new leathers. This year we have introduced a handsome natural grain calf called Cotswold Grain. 
'All our leathers are selected to age well, gaining character with time and care. Loafers have seen the greatest uplift in recent times. That makes sense: no shoe is as versatile and for 2023 we're making it in more variations than ever  before, introducing the saddle- less Hampton, to sit alongside  the tasselled Belgravia and the Piccadilly penny loafer. At the heart of the company is the marriage between Northampton's wonderful shoemaking tradition and our presence on Jermyn Street from where we can keep our finger on the market's pulse. That will continue to be the case, no matter where the river may flow in the future.' Euan Denholm, Head of Brand and Business Development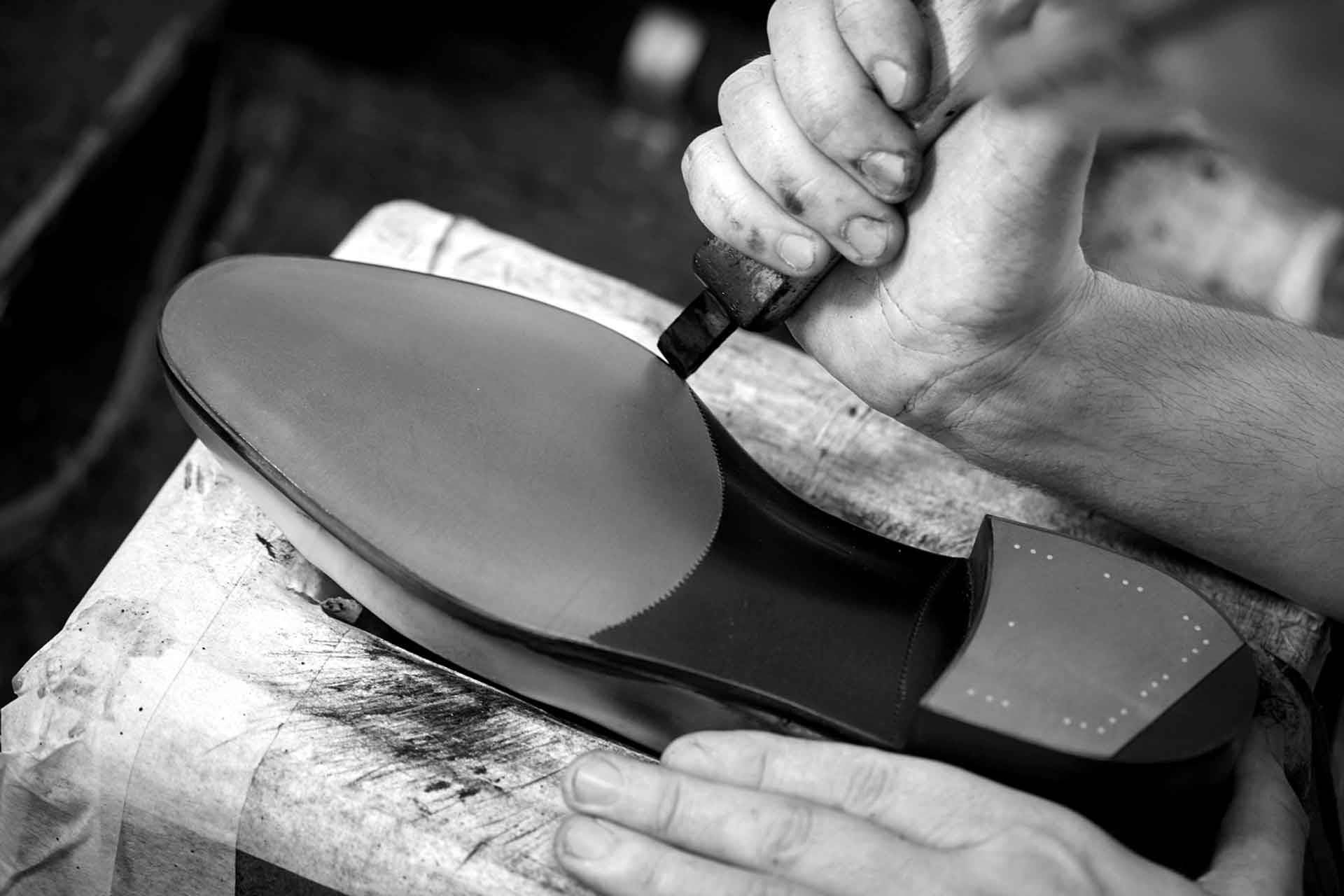 Brand Timeline
1890
After starting out as an apprentice shoemaker at the age of 12, Edward Green establishes his own factory in Northampton.
1936
Edward's son Cyril is the company's driving force. He writes of how Edward Green is the largest maker of 'best-grade long boots' for the British Army.
1982
John Hlustik, an Anglo-Czech shoe designer, buys  Edward Green, bringing renewed focus on quality, promising to make for 'the Discerning Few'.
2004
Edward Green moves into a modern factory, with better lighting and working conditions and opens its current shop on Jermyn Street.
2021
Introduces a new range of styles cut from Yorkshire tanned waxed suedes. Has over 60 artisans making around 225 pairs of shoes a week.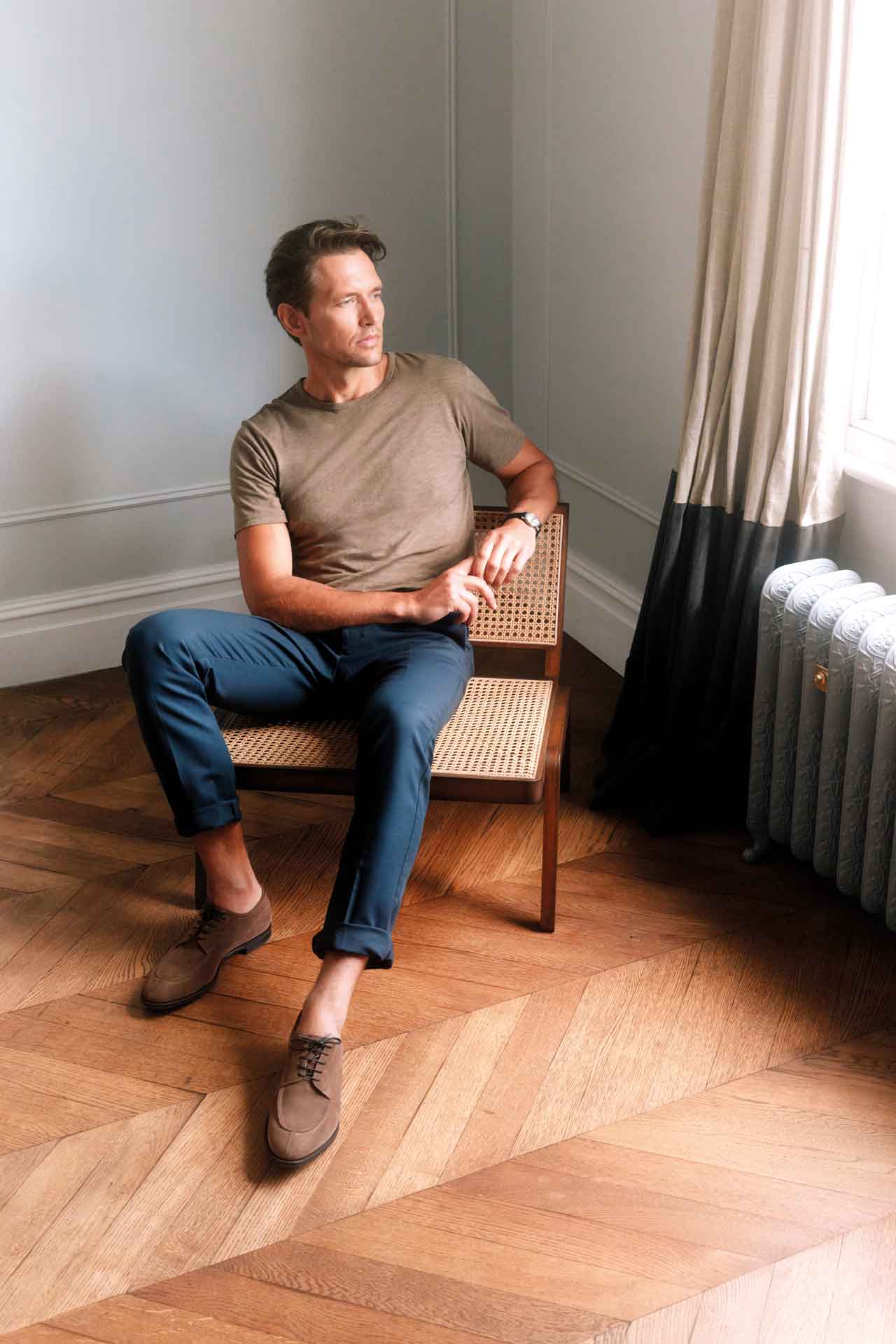 DID YOU KNOW? 
Edward Green's signature Dover style is hand sewn with a boar's bristle. 

Edward Green made the boots for Lord Mountbatten's ceremonial burial dress. 

John Hlustik introduced hand antiquing to English shoe-making, having trained in Milan. With its rich, handsome burnish, this process gives a distinctive finish to Edward Green calfskin shoes to this day. 

Gary Oldman wore Edward Greens when playing Winston Churchill in Darkest Hour. 

Edward Green patented a form of side-lacing boot – recently available as the St James's – and which was one of many styles the brand made for Ernest Hemingway.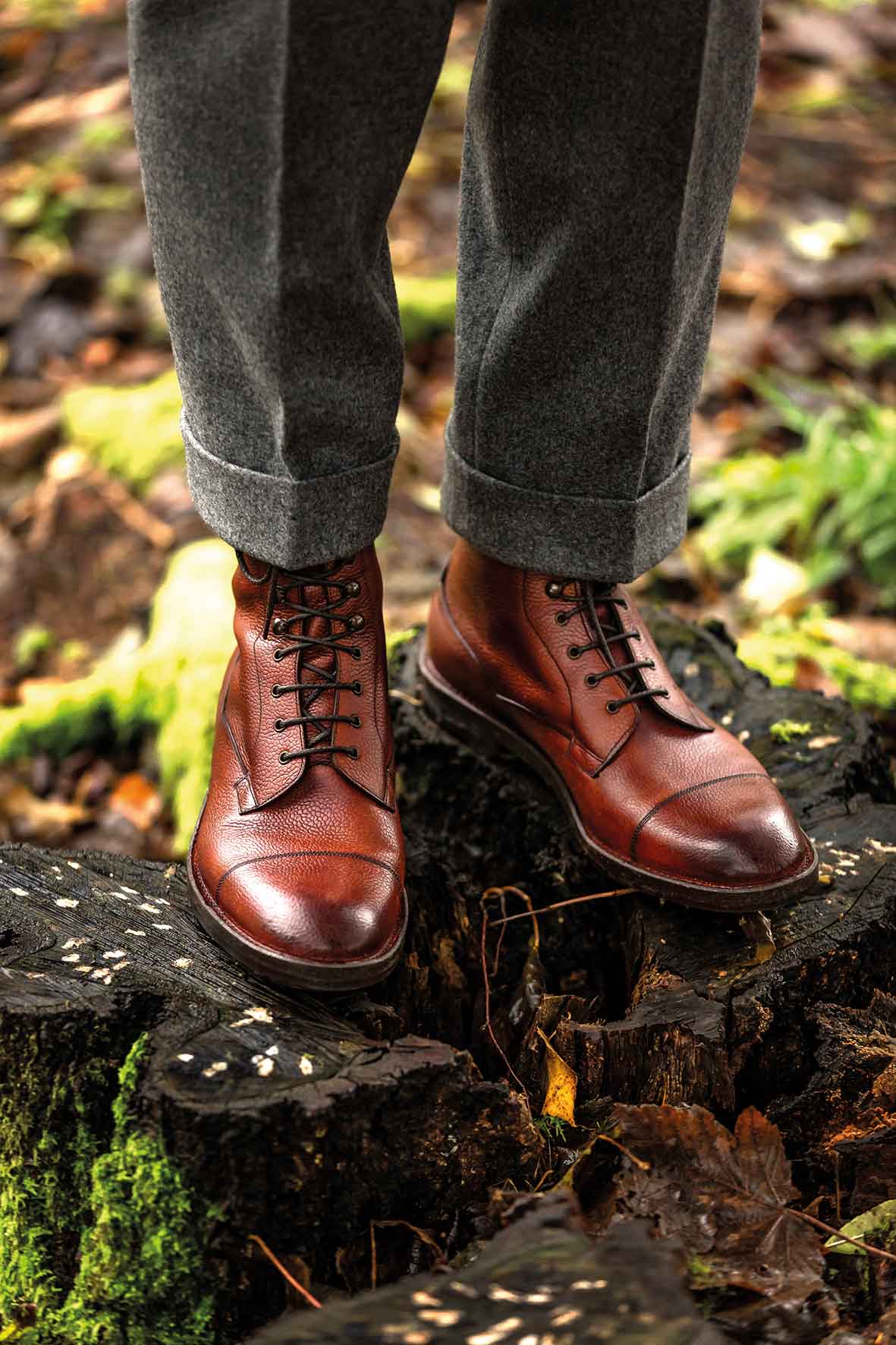 EDWARD GREEN & CO LTD
75 Jermyn Street, London SW1Y 6NP
+44 (0)20 7839 0202