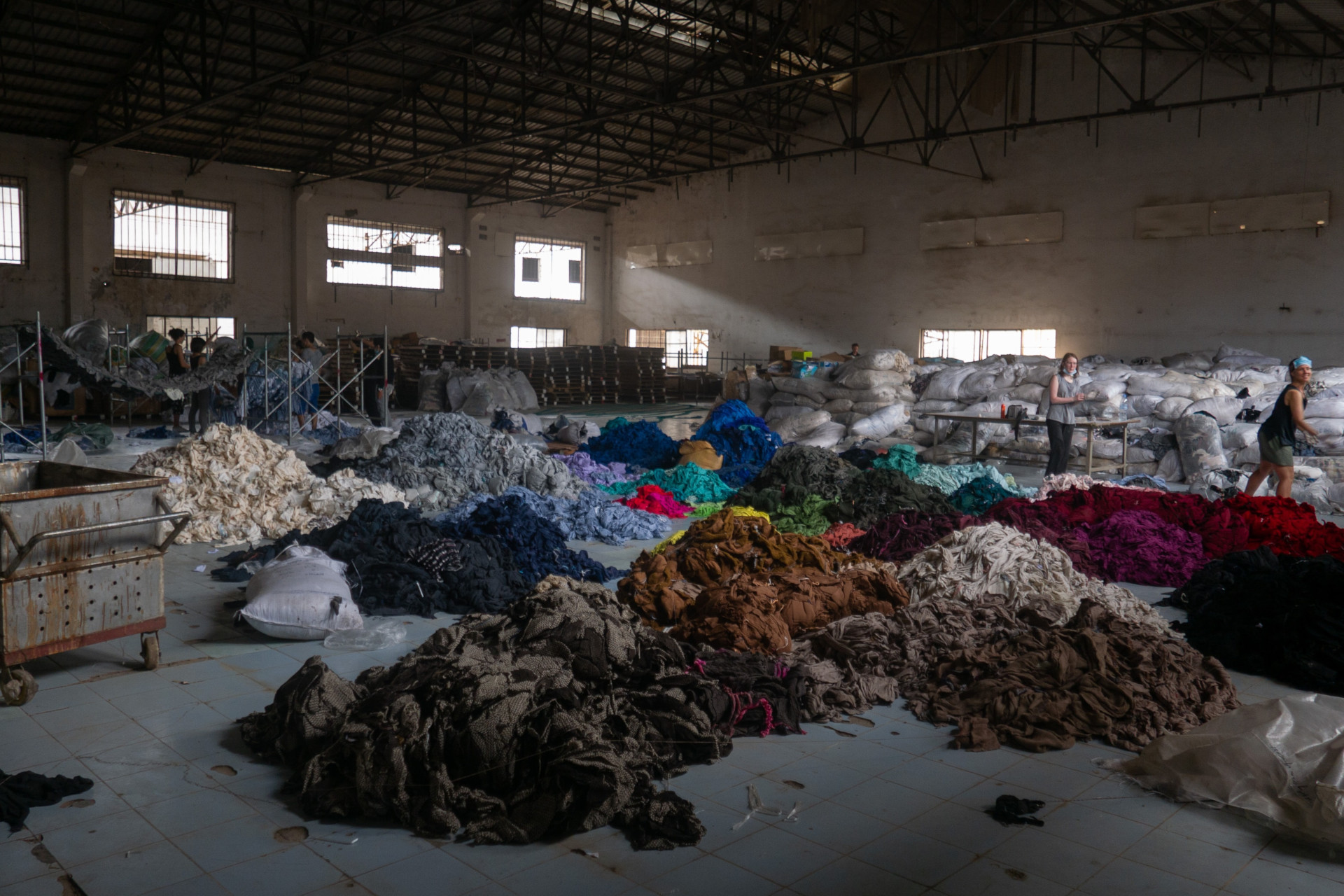 EU Cracks Down On Fast Fashion With New Ban
Here's what the European Union are doing to encourage more sustainable fashion practices
It's official: the EU Council plans to wave goodbye to harmful fast fashion practices with a new set of ecodesign regulations. These new rules, which plan to put a stop to the destruction of unsold garments while enforcing better quality products, could see a major shift in the way EU countries consume fashion over the next few years…
EU Cracks Down On Fast Fashion With New Ban
UPDATE: European Parliament Backs New Ecodesign Requirements
On Wednesday 12 July 2023, European Parliament confirmed its negotiating position concerning the newly proposed ecodesign requirements on sustainable products. With the majority of members of EU Parliament voting in favour of revising the EU's ecodesign framework (473 members in favour, 110 against and 69 abstained), as proposed by the European Commission, talks will now proceed between EU Parliament and national governments to put the framework into law. See what happens now here.
What Is The Ecodesign Directive?
Back in May, EU competition ministers met in Brussles to approve a plan proposed last year by the European Commission, the bloc's executive arm, for setting new ecodesign requirements for sustainable products. Replacing the current directive, it aims to expand regulations to encompass a much wider range of products to include almost all consumer goods in the EU market. This will cover the design and disposal of goods, as well as transparency when informing shoppers of the sustainability of these items.
'If we want really sustainable European products on the market, we need to address the issue from the starting point: their design,' said Ebba Busch, Swedish Deputy Prime Minister and Minister for Energy, Business and Industry. 'The Ecodesign regulation will make sure that products sold in the EU market are fit and ready for the green transition.'
The current Ecodesign Directive was set up in 2009, and put various energy efficiency requirements in place, covering 31 product groups. These regulations led to a 10 percent lower annual energy consumption by the products, but now ministers are looking to tackle the broader issue of waste within the design and manufacture process of almost all consumer items.
How Will The New Ecodesign Directive Work?
The new directive will build on the existing one, extending to cover most categories of products – although there will be exemptions for food, feed, medicine, veterinary products and cars (the latter of which is covered by other laws addressing their environmental impact) – in order to make them more energy- and resource-efficient.
Tighter requirements will also be put in place, with products that are 'more durable, reliable, reusable, upgradable, reparable, recyclable and easier to maintain'. Any unsold consumer goods will also be banned from being destroyed.
What Does This Mean For Fashion?
The new rules will effectively crack down on fast fashion. A recent report from the European Environment Agency (EEA) says the number of used textiles exported from the EU tripled over the last two decades from more than 550,000 tonnes in 2000 to almost 1.7 million tonnes in 2019, showing how increased shopping habits have contributed to a growing textile waste issue.
'The ban tries to reduce the environmental impact of clothes or accessories that are produced but never used, particularly since the rapid growth of online sales,' said a statement from European Council. 'This amounts to a loss of valuable economic resources as goods are produced, transported, and afterwards destroyed without ever being used for their intended purpose.'
The new directive plans to place a ban on the destruction of unsold consumer products, with the aim of reducing over-production and holding fast fashion labels responsible for cutting short the lifetime of their goods. These goods, in general, will also need to be more sustainably made and carry a 'digital product passport' detailing its environmental impact.
What Is The New 'Digital Product Passport'?
As part of the EU's recently updated Ecodesign regulation, almost all consumer products will be required to be sold with a 'digital product passport' providing information on the product's environmental sustainability credentials. The EU has said this could be a QR code, which can be scanned by prospective shoppers and businesses to help them make informed decisions when purchasing products. It will also help public authorities better perform checks and controls.
In short, the passport will encourage greater transparency on the origin and quality of consumer goods.
When Will The EU's New Rules Be Enforced?
If agreed upon by European Parliament, a direct ban will be put in place on the destruction of textiles and apparel. Medium-sized companies will be exempted for four years from issue, and a general exemption will be placed on small and micro companies.
There will be a minimum transition period of 18 months between setting out the new requirements and their application, giving goods providers time to get familiar with the new rules and start implementing them into everyday practice. 'Member states are also given two years to adapt and adopt the necessary national measures, including those relating to market surveillance and fines,' added the Council.
What Happens Next?
A 'general approach' was agreed on by EU ministers who met for negotiations in Brussels on Monday 22 May 2023, which formalises a negotiation position for the Council of the EU. Following the EU Parliament's majority vote in favour of the the new ecodesign framework on 12 July 2023, talks will now begin with national governments on the final form of the law.
Read More About The EU's New Fast Fashion Laws
You can read the full breakdown of the new EU Ecodesign regulations at consilium.europa.eu
Featured image: Francois Le Nguyen, Unsplash