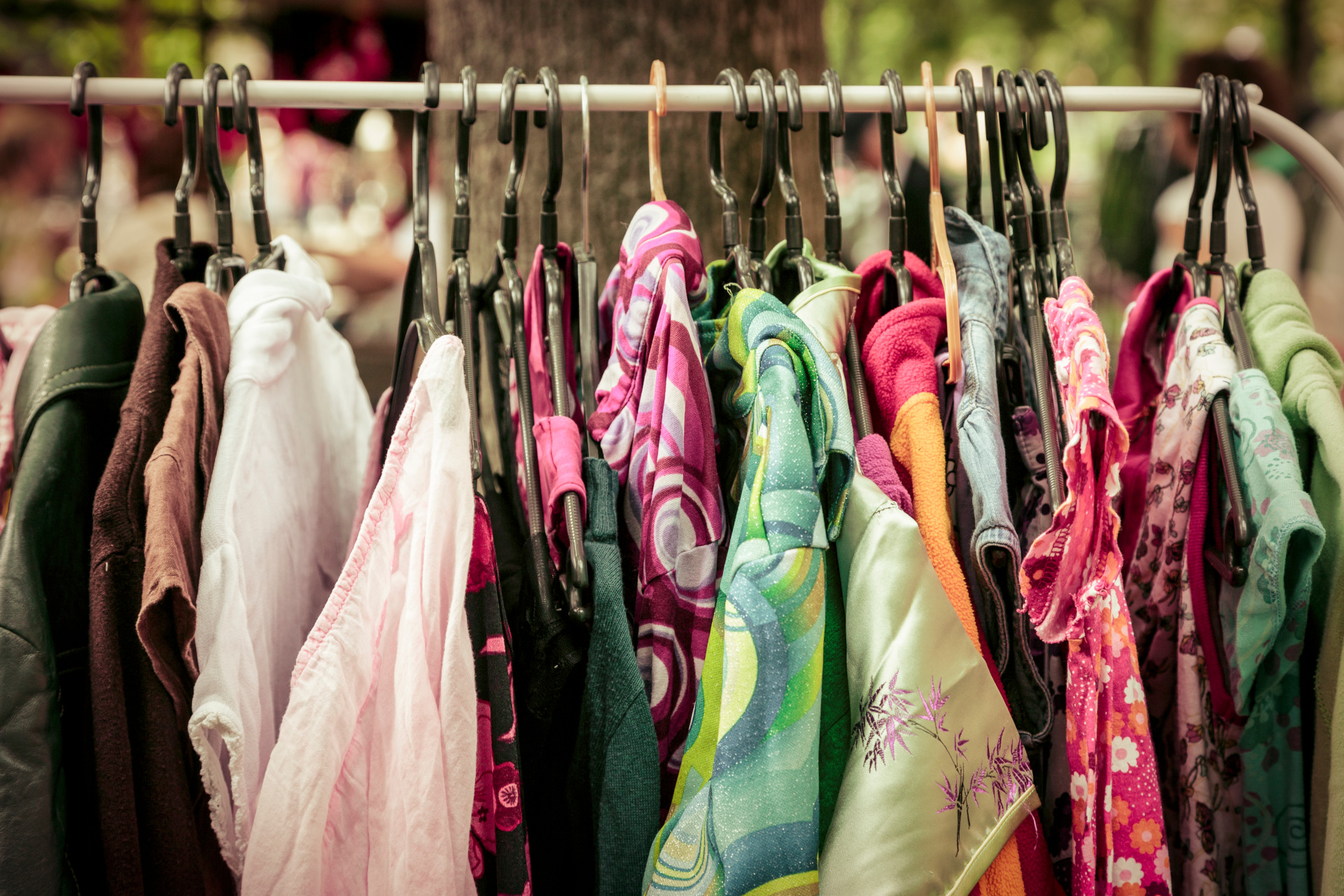 10 Of The Best Vintage Shops In London To Explore Now
Make a beeline for the best stores with our guide
Vintage shopping is the most sustainable way to consume fashion. We know it can feel a little overwhelming, but trust us, the endless rails of 'tat' and recognisably musky smell stereotypes do not apply to the following London stores. These are the best vintage shops in London to explore now.
The C&TH Sustainable Fashion Hub
The Best Vintage Shops In London
Rokit London
Boasting origins in Camden Market, Rokit London has since built a humble vintage empire that expands across the city. With stores in Camden, Brick Lane and Covent Garden now introducing the joys of vintage shopping to the next generation, it's safe to say you'll be in good hands if you're after something special. Rokit also has an extensive reworked collection of vintage items, which you can browse on Rokit Originals.
EXPLORE: List of stores can be found here | rokit.co.uk
View this post on Instagram
A Guide to Shopping Vintage Denim with Rokit's Eibhleann McMahon​
Nordic Poetry
Featuring vintage staples from Vivienne Westwood to Yves Saint Laurent, this East London shop is a must-have on any thrifter's list. Founded in 2017 by Swedish-born Entrepreneur Ameli Lindgren, Nordic Poetry has since grown a strong and loyal customer base. It's unlikely you'll leave the store empty handed.
EXPLORE: 141 Bethnal Green Rd, London E2 7DG | nordicpoetry.co.uk
View this post on Instagram
Found and Vision
Sitting on Golborne Road where vintage fashion lovers can find a multitude of brilliant vintage stores (Emma Goldman Vintage & Costumes as listed below), is Found and Vision. Expect a rich selection of designer brands such as Pucci, Dior, Loewe and Saint Laurent.
EXPLORE: 104 Golborne Road, W10 5PS | @foundandvision
View this post on Instagram
Reign Vintage
What began as a popular stall in the markets of Portobello Road and Camden is now the official 'Outfitters to the Independent' as they say; Reign Vintage's stores in London and Oxford are carefully curated to only include premium items. Their designer fashion offering boasts labels such as Chanel, Versace, Stone Island, Vivienne Westwood, and many more.
EXPLORE: 12 Berwick Street, Soho W1F 0PN. Oxford: 136 Cowley Road OX4 1JJ | reignvintage.com
View this post on Instagram
One of a Kind London
You might not be able to get your hands on the special archive pieces founder Jeff Ihenacho keeps aside for his VIP regulars such as Kate Moss and Sienna Miller, but visit this vintage shop on Portobello Road, quote any era to the knowledgeable staff and find unique one of a kind pieces to spruce up your winter wardrobe.
EXPLORE: 259 Portobello Road, London W11 1LR | 1stdibs.com
View this post on Instagram
Circa Vintage
This is the vintage shop to go to if you're looking for a really rare and special piece of clothing, jewellery or an accessory for a special occasion. 90 percent of everything they sell is a pre-loved designer piece, and whilst the prices aren't as 'cheap as chips', the quality of their offerings make the boutique well worth a visit. They also offer repairs and alterations for your own vintage bits.
EXPLORE: 64 Fulham High Street, SW6 3LQ | circavintage.com
View this post on Instagram
Serotonin
Head to Serotonin, a kitsch, curated treasure trove of designer vintage nestled within Brick Lane. Their selection of trousers is wondrous but the display isn't cluttered – the perfect beginning for a vintage-shopping virgin.
EXPLORE: Serotonin Vintage London, Brick Ln, Weavers, London E1 6SA | serotoninvintage.com
View this post on Instagram
House of Vintage
Since hitting the streets of Toronto back in 2003, House of Vintage has emerged on Brick Lane and in Hackney, ideal for those wanting a wardrobe made up of 1940's, 50s and 60s pieces.
EXPLORE: 4 Cheshire Street, E2 6EH and 28 Amhurst Road, E8 1JN | houseofvintageuk.com
View this post on Instagram
Blackout II
Blackout II in Covent Garden is a vintage lovers' heaven spread over two floors. Having been there for 20 years, these guys know what they're doing, so bring a full wallet and indulge in a selection of fantastic garments from the 20s through to the 80s.
EXPLORE: Blackout II, 51 Endell Street, Covent Garden, London WC2H 9AJ | blackout2.com
View this post on Instagram
Beyond Retro
From coats to dresses, jumpers to shirts, there really is something for everyone at Beyond Retro. Its stores are easily accessible from the high streets of London and offer a huge selection of men's and women's vintage fashion and accessories.
EXPLORE: Stores in Soho, Dalston, on Brick Lane and in Brighton | beyondretro.com
View this post on Instagram
Featured Image: Getty Images