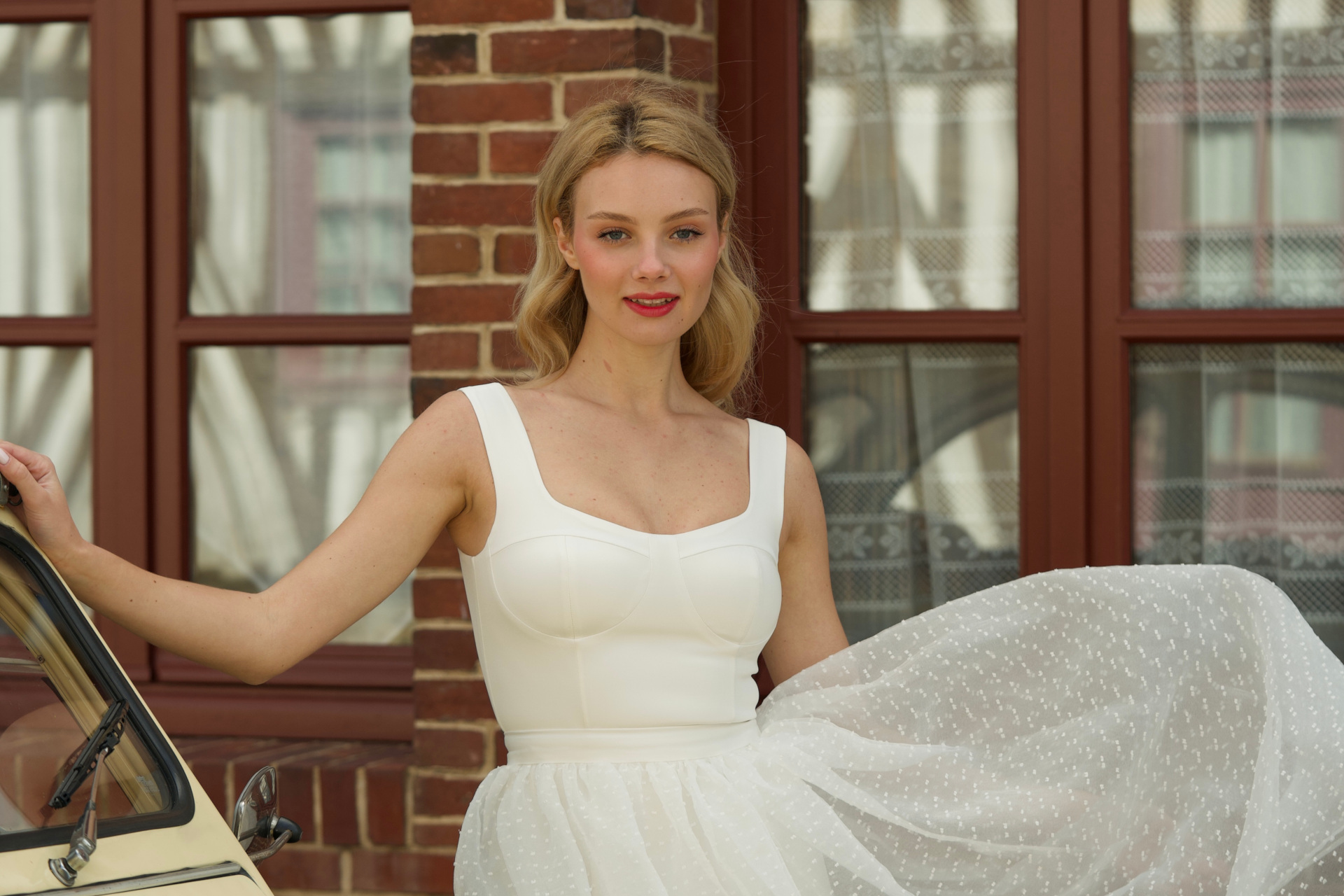 'The Gaâla bride is romantic, idealistic and eco-conscious': Kelly de Gaalon On Slow Bridal Fashion
Meet the founder of sustainable luxury fashion house Gaâla
Many brides and grooms are asking themselves these days how they can make their wedding kinder for the planet. From zero-waste venues and locally sourced grub to silent discos and paperless invites, there are many options for making the big day a greener one. But how does this translate when it comes to picking the perfect wedding dress? While some brides are opting for second-hand or rental gowns, others are on the look out for more sustainable brands – like Gaâla, for instance. Founded in 2020 by designer Kelly de Gaalon, this Parisian fashion label crafts all of its vintage-inspired garments (and its wedding dresses) using deadstock fabrics. 'Every collection is designed to be a wardrobe staple, re-worn and restyled time and again,' Kelly tells Country & Town House. 'Our bridal collections use exquisite deadstock fabrics, each reimagined in ethereal, joyful and wearable designs.' We sit down with the designer to talk slow fashion, bridal inspirations and the importance of giving textiles and garments a second life.
Kelly de Gaalon On Slow Bridal Fashion
Hi Kelly, thank you for joining us today! Could you please kick us off by introducing yourself and your brand?
Hi, it's so lovely to be here! My name is Kelly de Gaalon and I founded Gaâla three years ago with my husband, Alexander Zhalezka, with a vision to create timeless, elegant and sustainably crafted clothing.
Can you tell us how you founded Gaâla?
We wanted to create a brand that allowed modern women to shop quality, timeless pieces sustainably. Partnering with my husband, we bring unique strengths, ideas and perspectives to Gaâla. While I tend to be more spontaneous and often aim high, Alexander is more analytical and methodical. These differences complement each other perfectly and help bring out the best in each of us and allowed us to create a dynamic business which achieves our goal of empowering women.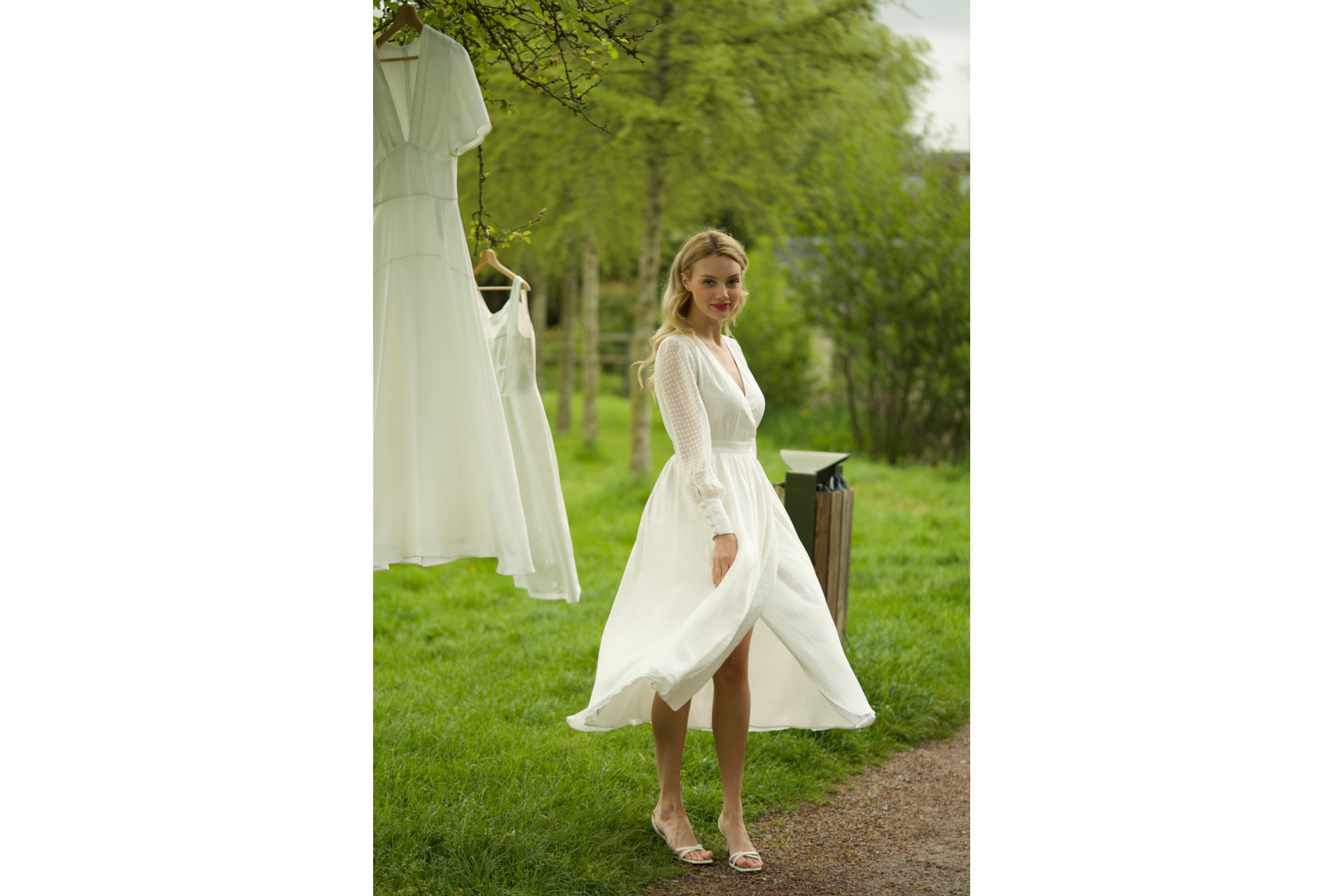 How would you define Gaâla's style?
At Gaâla, we aim to create beautifully crafted styles both for professional and everyday wear without compromising on sustainability. Our apparel is unique, combining time-honoured silhouettes with contemporary designs for the modern woman with a vintage heart. Our customers don't need to choose between being stylish and timeless; our collections embrace both qualities.
You've mentioned that 'hand-me-downs were a way of life' while growing up. Do you have any fond fashion memories from this time in your life?
I was particularly inspired by the effortless and feminine matching co-ord ensembles that my mother wore growing up. The simplicity and elegance of those outfits left a lasting impression on me, and I interpreted this in one of our latest ensembles – the Susanna Ensemble.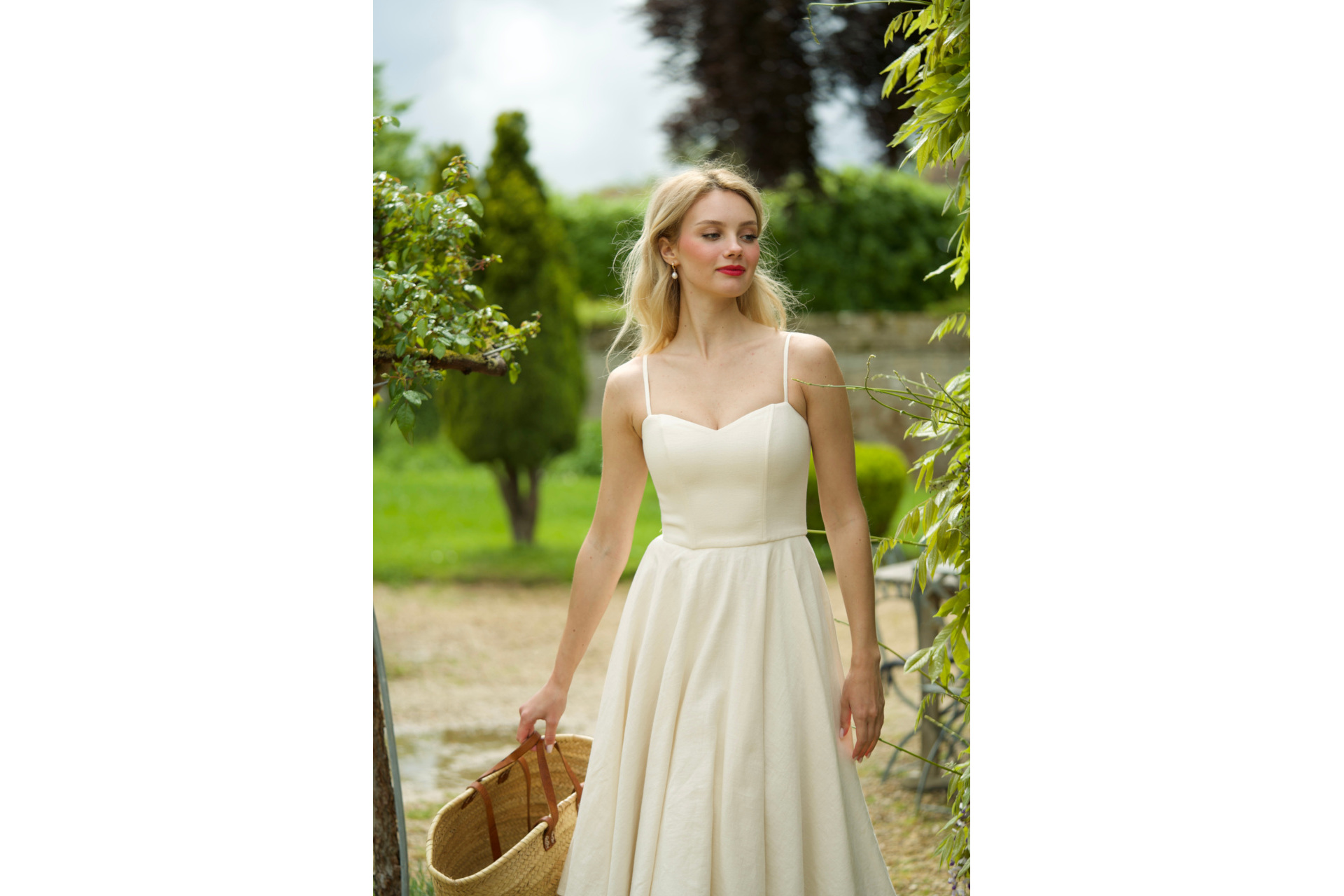 You describe yourself as a 'slow fashion brand' – what does slow fashion mean to you?
Slow fashion to us means knowing and understanding the impact of our actions on the planet, and inspires us to continue striving towards creating beautiful, sustainable pieces. 'Create for the needs of today while enabling the needs of future generations,' is a mantra we keep in mind as we constantly adapt our way of working to become more sustainable within the circular economy we live in.
How does Gaâla show its commitment to environmental sustainability?
Each Gaâla piece is hand-crafted in small European workshops using upcycled fabrics. Upcycled (or 'deadstock') fabrics are leftover from fashion houses due to overstocking or post-production surplus and in many cases end up in landfills. We give these beautiful materials a second life.
We began creating our collections in part by getting inspired by the deadstock fabrics we found. We are constantly inspired by the history and character of these materials, and we enjoy the challenge of finding creative ways to use them to bring new life to our designs. In the world of fast fashion that we live in, we are constantly flooded by new trends that disappear as quickly as they arrive. We aim to combat this by embracing the popular French style, which embodies a timelessly chic, feminine persona, and create elegant apparel that promises to be a wardrobe staple year after year.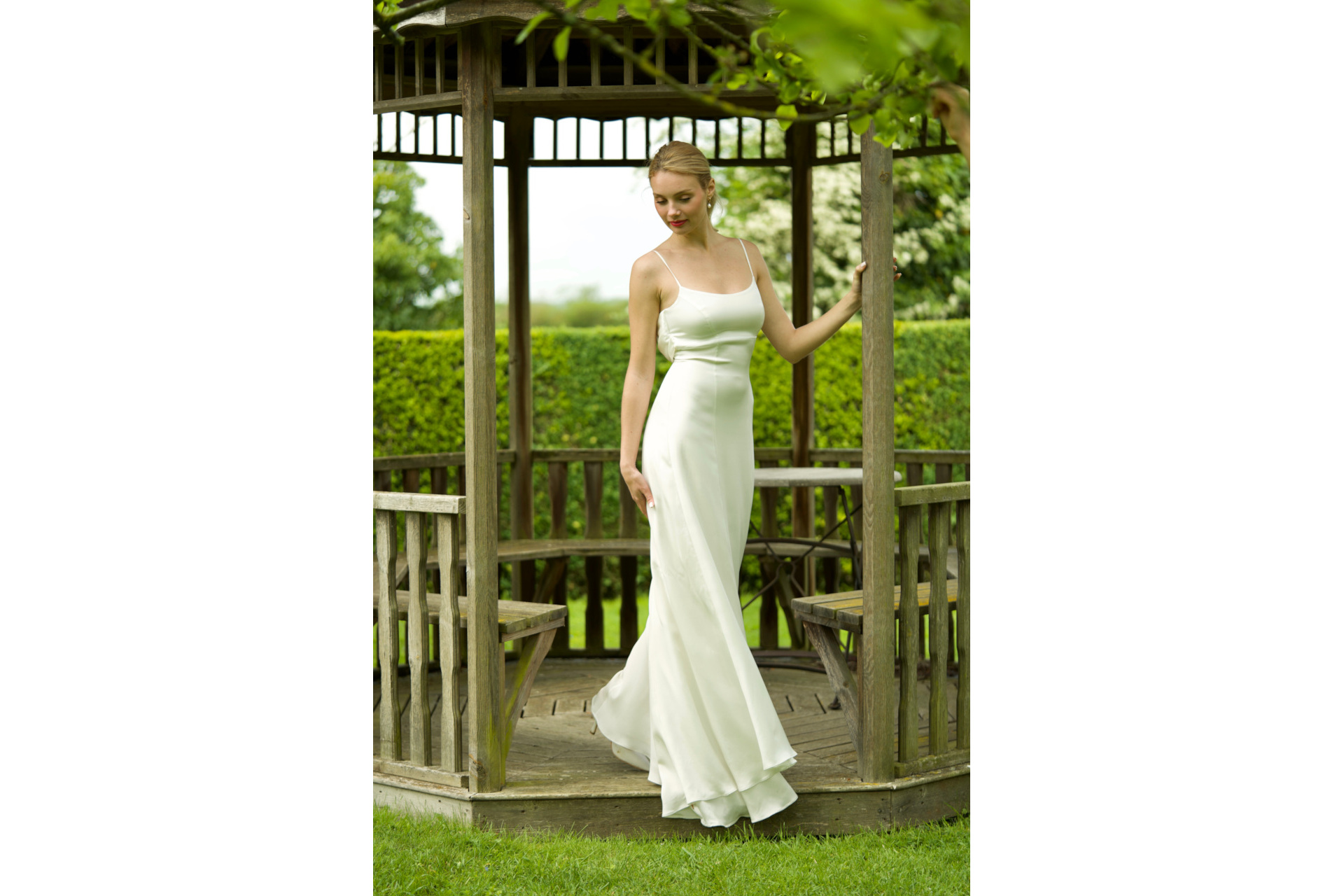 Did you always know you wanted to take a more eco-conscious approach to fashion, or was there a 'green lightbulb' moment?
Though there wasn't one specific 'lightbulb' moment, entering the professional world as a grown up, I found it difficult to find high quality and sustainable yet accessibly priced clothing in classic cuts and vintage silhouettes. It was during my time in Shanghai that I began working with tailors to create my own clothing – and what started as a hobby expanded into making clothes for family and friends. With the confidence my designs gave me, and encouragement from the positive responses they received, I launched Gaâla to ensure women like me can easily find eco-conscious clothes that enhance their personal style.
Do the same sustainability principles apply to your bridal collections?
Yes, as with all Gaâla creations, each bride, bridesmaid and guest piece in our Wedding Boutique collection is designed to be a wardrobe staple, re-worn and restyled time and again. Our bridal collections use exquisite deadstock fabrics, each reimagined in ethereal, joyful and wearable designs.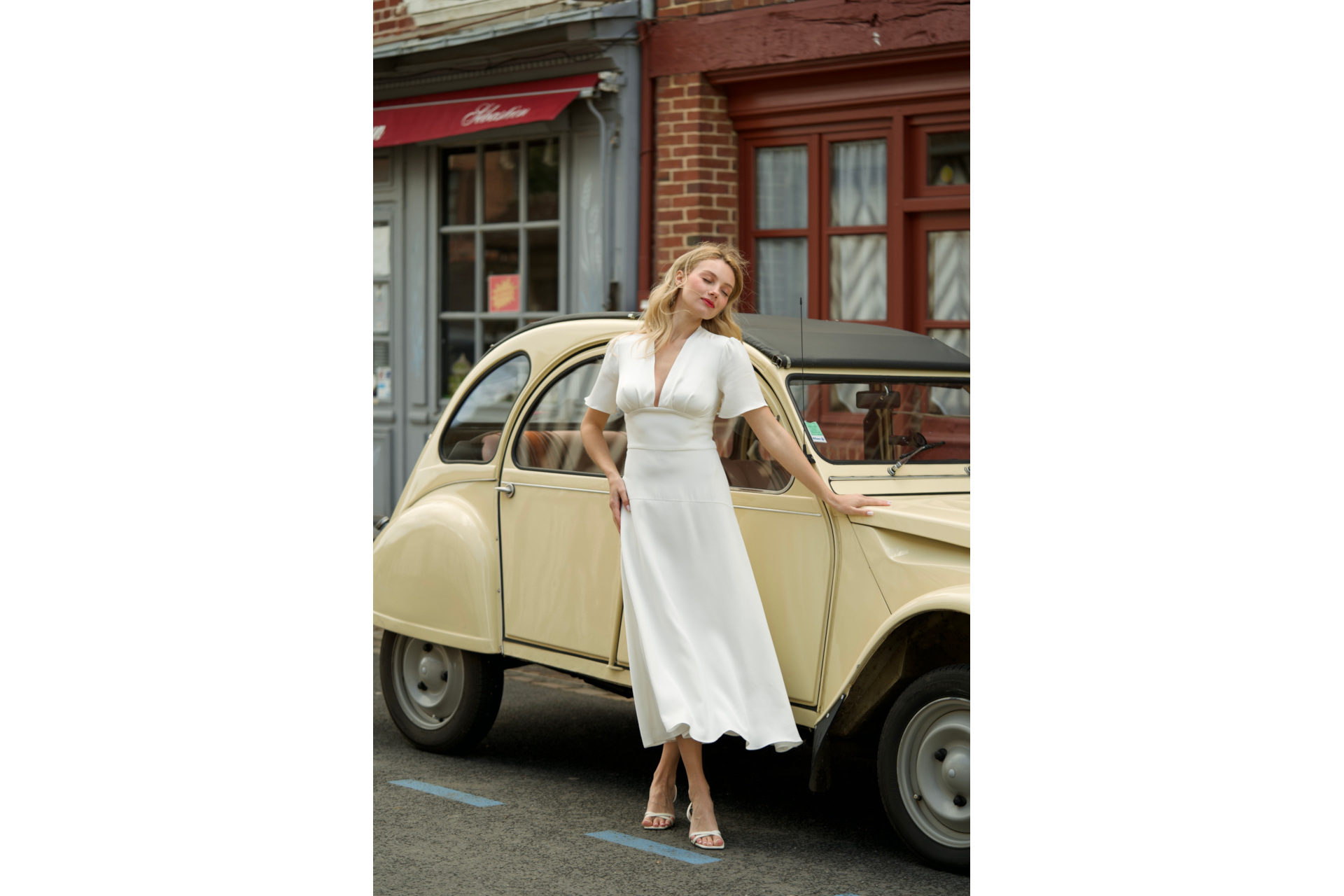 How does slow fashion and bridalwear work together?
I think the idea of an eternal love is beautiful, and we wanted to bring this to life in our Wedding Boutique collection. The collection speaks to the modern bride-to-be and her bridal party, looking for investment styles that will continue to tell her love story long after the big day.
Tell us about your most recent bridal collection – what were the inspirations behind it?
We wanted to create a sophisticated and considered collection for the whole bridal party, that was proudly handmade using the most luxurious upcycled textiles and high-quality, sustainable fabrics. At the heart of the collection is the idea that each piece encapsulates each bride's story and what lies ahead on the wedding day and thereafter.
What kind of person is the Gaâla bride?
The Gaâla bride is romantic, idealistic and eco-conscious. She understands she doesn't have to compromise her femininity to get all that she wants out of life. Gaâla's brand personality is rooted in celebrating women who are not afraid to embrace their feminine side.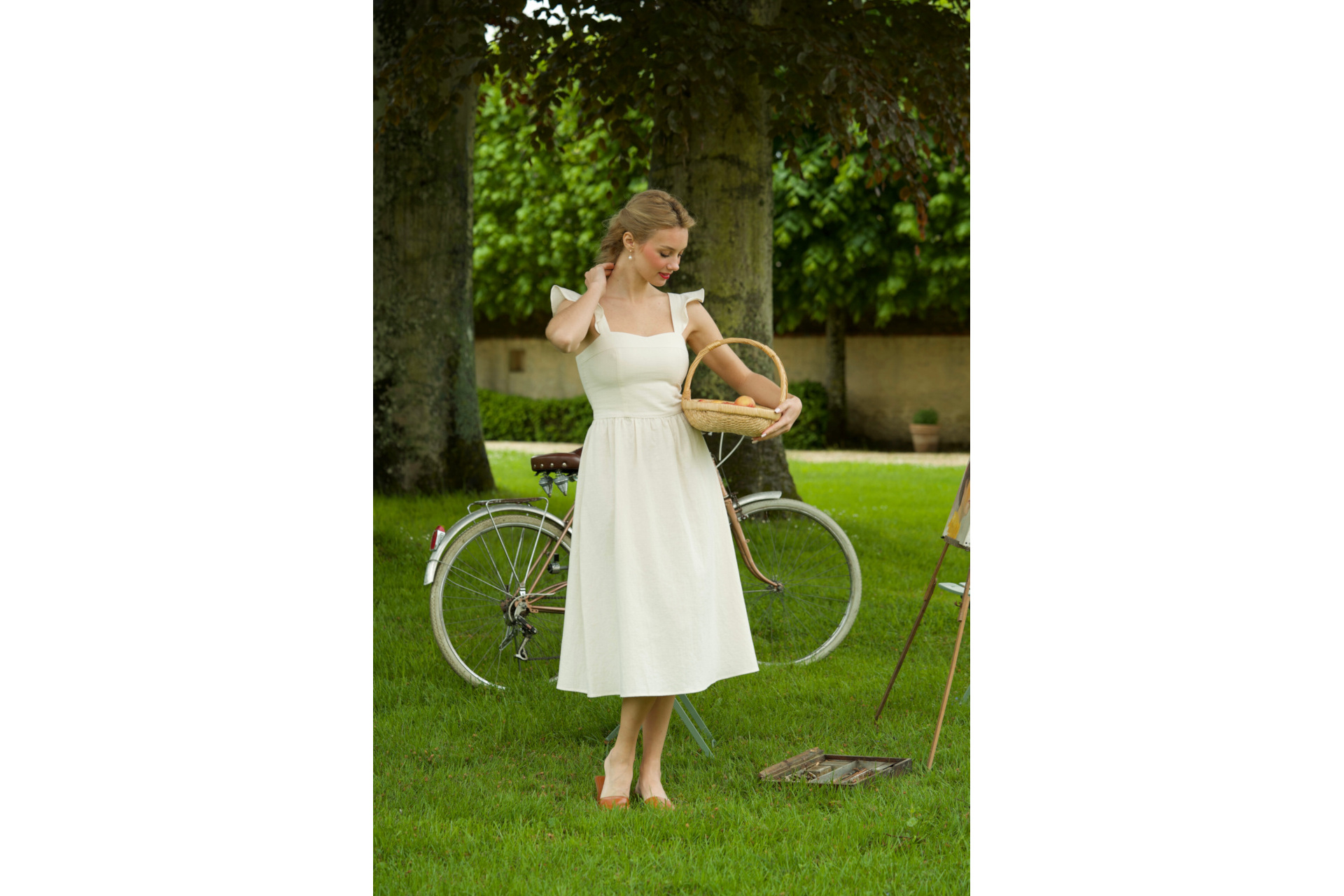 Any highlights from the collection?
A personal favourite is the Coralie Dress which is crafted from two layers of upcycled heavy luxe matte silk with a luxurious stretch. This dress is for the bride who wishes to feel comfortable as well as beautiful, as billowy movement accompanies every motion throughout the reception, ceremony and as you dance the night away. This dress is also available in red, which is inspired by the time I spent in Shanghai. Wearing red dresses has been a Chinese wedding tradition for over 600 years and symbolizes good luck, happiness and prosperity for your special day.
Top tips for being a greener bride?
I would recommend taking extra care to make sustainable choices from your wedding dress to your menu, consider going paperless or printing names on sustainable paper, and think carefully about what you need when creating a gift list. I would also say to take care to purchase dresses for yourself and your bridal party that you would want to wear again!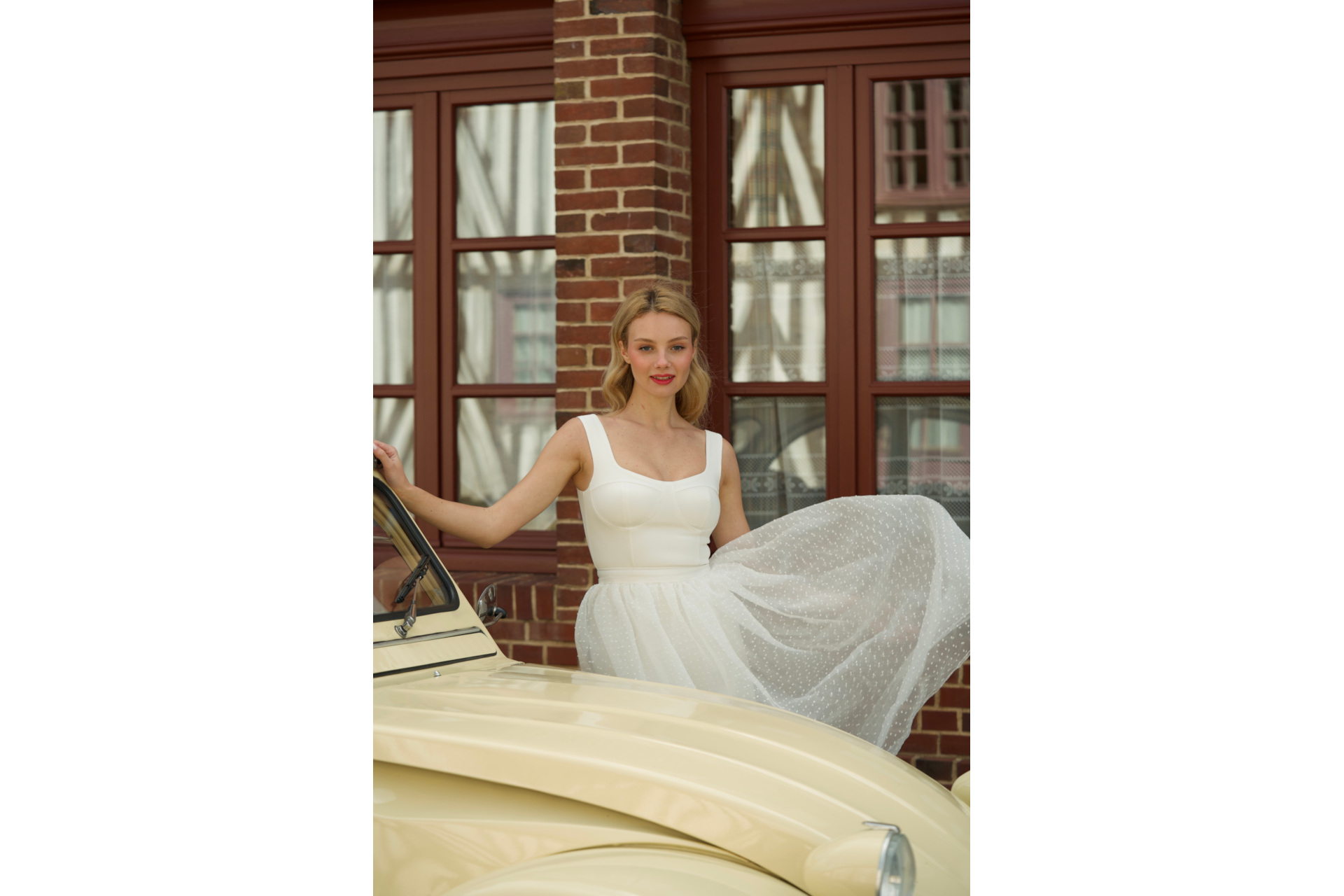 Greenwashing is hugely prominent in the fashion industry – how can we look out for it?
I think it's important to research the companies you purchase your clothes from and ensure that behind the marketing is a company which respects the environment and supports the people who craft the clothes with fair wages and a healthy working environment.
Any parting words for our readers?
When we founded Gaâla, the most important consideration was creating a brand that allows modern women to shop quality, timeless pieces sustainably. As we grow, we endeavour to keep this philosophy at the heart of everything we do!
DISCOVER
You can keep up with Kelly's work via the Gaâla website, gaala.com
Images courtesy of Gaâla