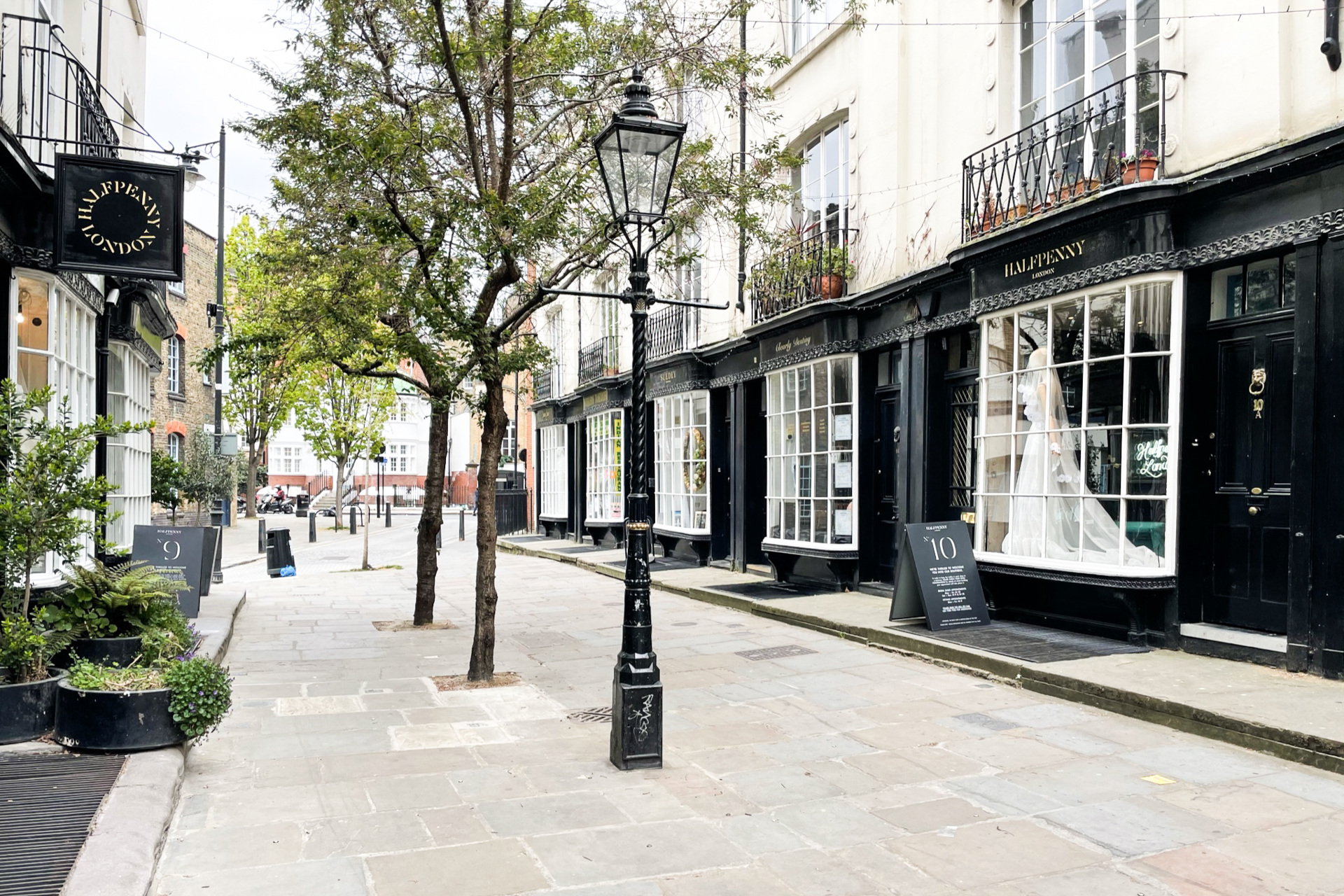 The 7 Most Beautiful Wedding Shops In London
Where to find your bridal moment in the capital
Finding the perfect wedding dress is high up on the list of priorities when it comes to planning the big day –  and with so many options (Dress or suit? Sleek sheath or ball gown?), it's even more important to try on your top picks. Looking for the dress of dreams? We've rounded up the best wedding shops in London to help you find it.
The Most Beautiful Wedding Shops In London
The OWN Studio
Contemporary wedding wear brand The OWN Studio creates outfits for the modern bride – think slinky gowns with open backs, sharply tailored suits and flirty mini dresses adorned with feathers (and so much more). It should be no surprise then that the brand's Shoreditch studio is just as effortlessly cool. A curated concept space designed around fashion, art, interiors, wedding and evening wear, the studio was designed The OWN Studio founders Jess Kaye and Rosie Williams and blends the aesthetic of a bridal salon with a cosy London apartment. Complete with luxury lounge areas, mid-century furniture and modernist artworks, you'll no doubt feel right at home here will searching for your dream dress.
Where? 374-378 Old Street, London, EC1V 9LT
EXPLORE: theownstudio.com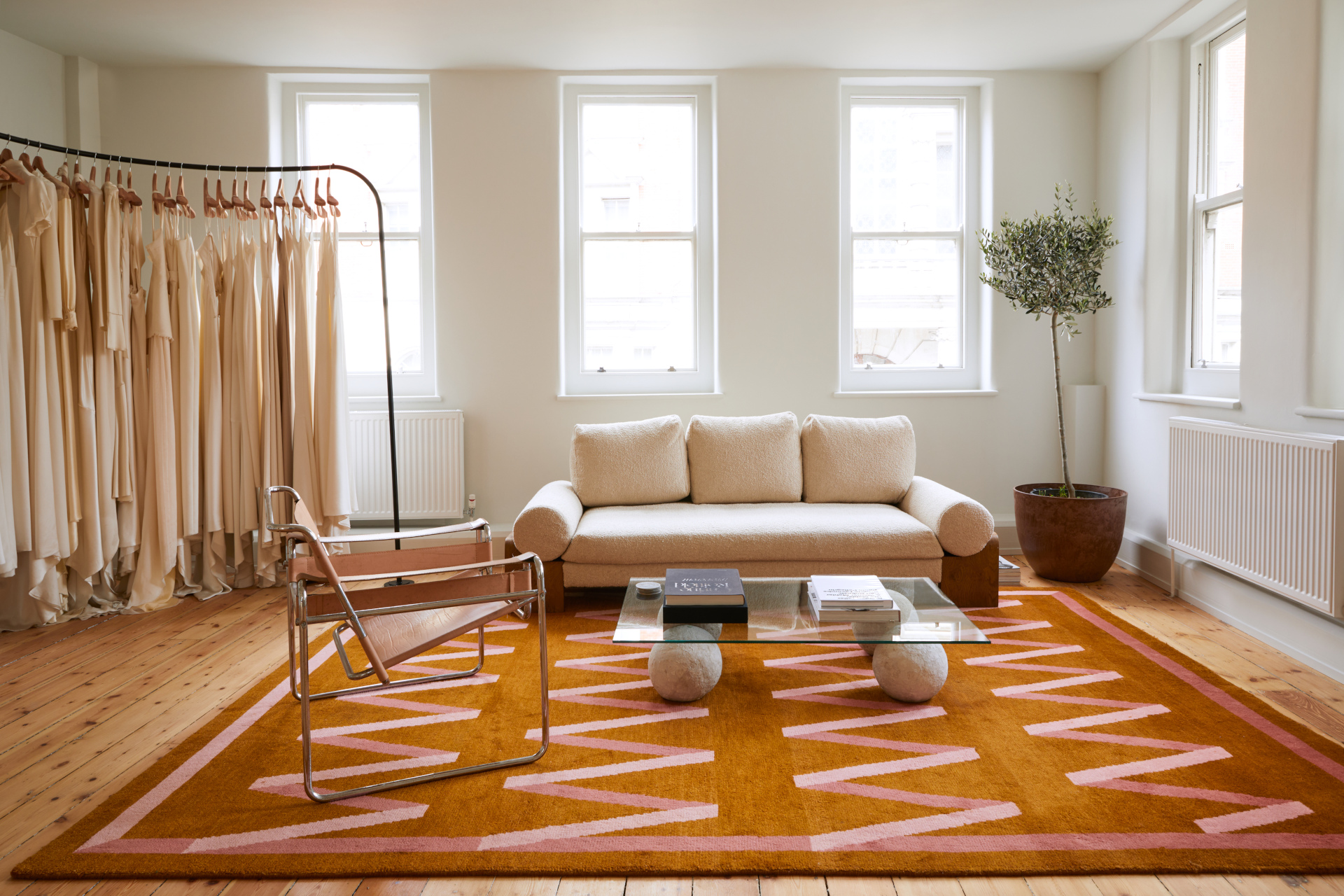 Eponine London
Whether you're after a bridal gown or something fancy to wear as a guest, Eponine London's new studio has you covered. The brand, which was launched by Jet Shenkman in 2011, is known for its 50s and 60s-inspired silhouettes and vibrant patterns – making it a perfect fit for anyone with a love for vintage styles. Eponine London's showroom was refurbished earlier this year, and showcases Jet's love for art by merging creative spaces; alongside a curated selection of clothing, you'll find artworks up-and-coming artists that are also available to purchase. Looking for a wedding dress? Book an appointment at the studio to find your dream bespoke gown, with fabrics and designs chosen by you (and sketched out by the fabulous team in-store).
Where? 33a Adam and Eve Mews, London, W8 6UG
EXPLORE: eponinelondon.com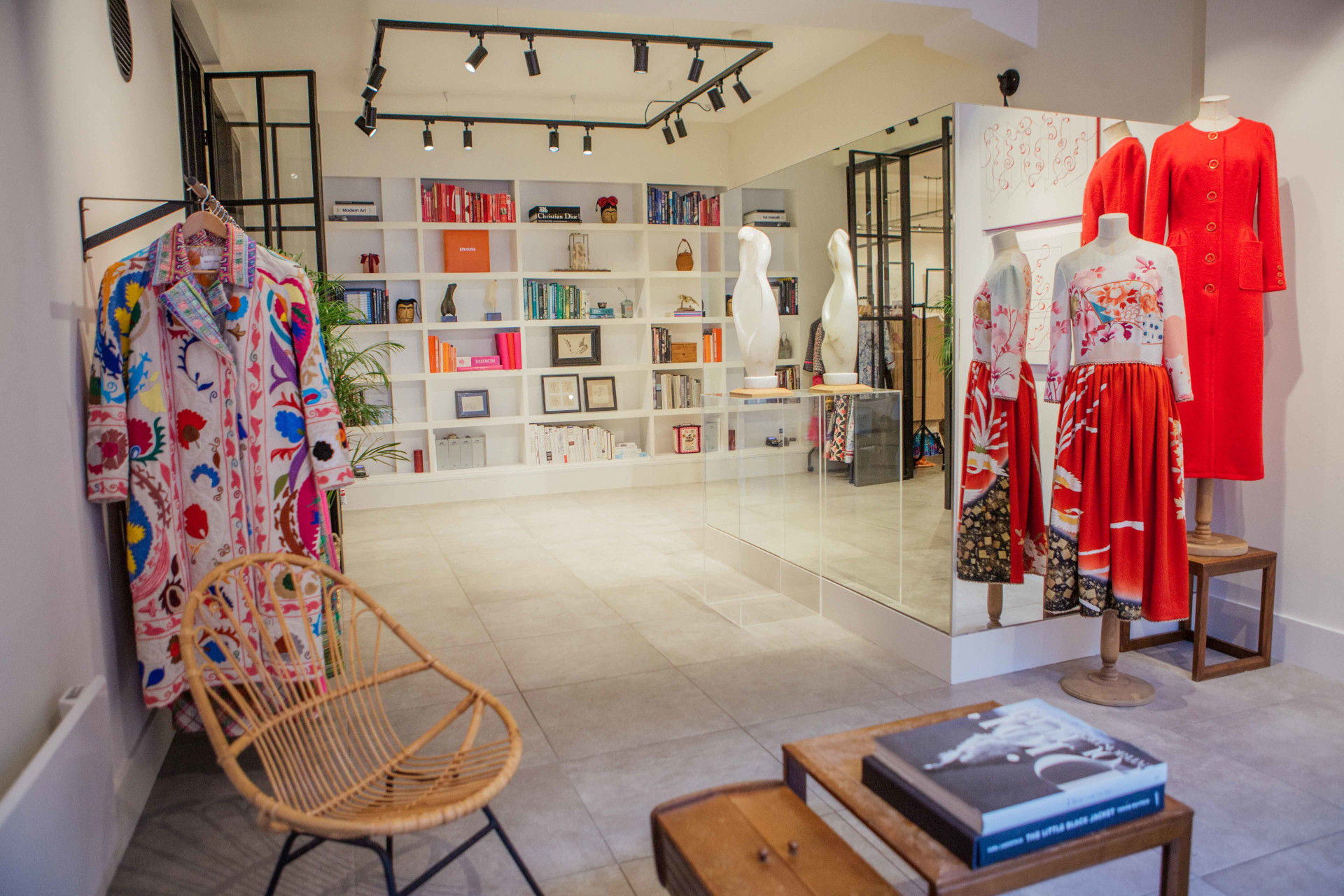 Halfpenny London
When costume designer and celebrity stylist Kate Halfpenny launched her eponymous bridal brand in 2005, she didn't realise just how much brides across the globe would love her whimsical designs. Taking inspiration from vintage styles, her designs encompass dresses, veils and separates (think tops, skirts, trousers and sleeves). Halfpenny London has a boutique and an atelier in Bloomsbury, conveniently located opposite each other on the same street. Situated on vintage lampost-laden pavements, we can see why so many brides find their dream dress in such a romantic setting.
Where? No.10 Woburn Walk, Bloomsbury, London, WC1H 0JL
EXPLORE: halfpennylondon.com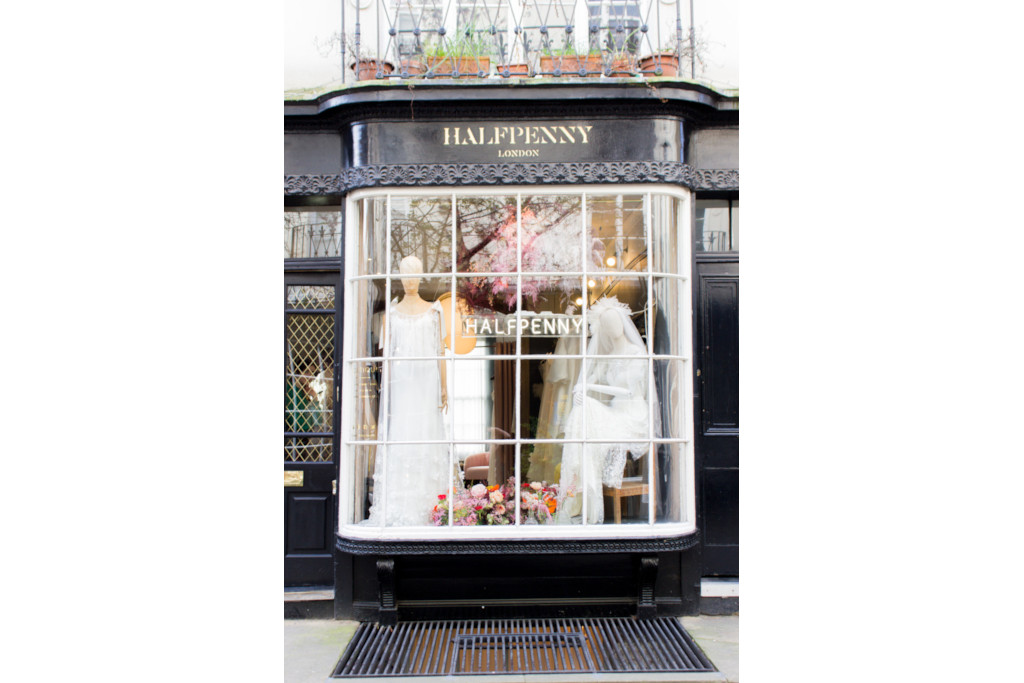 Pronovias
Having just launched its new flagship store on Bond Street, internationally renowned bridal label Pronovias is top of the list if you're after the full luxury salon experience. Housing collections designed by Ashley Graham, Vera Wang and, of course, Pronovias' Alessandra Rinaudo, the store is a treasure trove of bridal goodies. The store itself spans two floors and features numerous private fitting rooms, selfie points and rails upon rails of beautiful gowns.
Where? 70-71 New Bond Street, London, W1S 1RR
EXPLORE: pronovias.com
Pronovias Opens a New Bridal Salon in London
Browns Bride
With a salon boasting an artfully curated selection of wedding dresses by designers from all over the world, Browns Bride is the go-to stop for any bride-to-be perusing the capital. Launched by Caroline Burstein (whose parents founded iconic department store Browns) in 2004, the salon is led by a small team of stylists who craft a bespoke experience for each bride based on their preferences. The salon's in-house couture seamstresses are also on hand to make alterations a breeze and fit your gown of choice to you. Expect a personalised experience with a wide range of options available.
Where? 12 Hinde Street, London, W1U 3BE
EXPLORE: brownsbride.com
View this post on Instagram
Sassi Holford
British designer Sassi Holford has been creating wedding gowns since 1981, and secured a name for herself as one of the leading names in contemporary bridal design – and with clients including the British royal family, we can see why. Brides can expect elegant designs that span vintage, classic and contemporary trends, with the ability to be dressed up or down based on preference. Each creation is handmade in England by a team of seamstresses who have worked with the brand for well over a decade, offering a bespoke couture service to help your dress live well past the big day.
Where? 82 Fulham Road, South Kensington, London, SW3 6HR
EXPLORE: sassiholford.com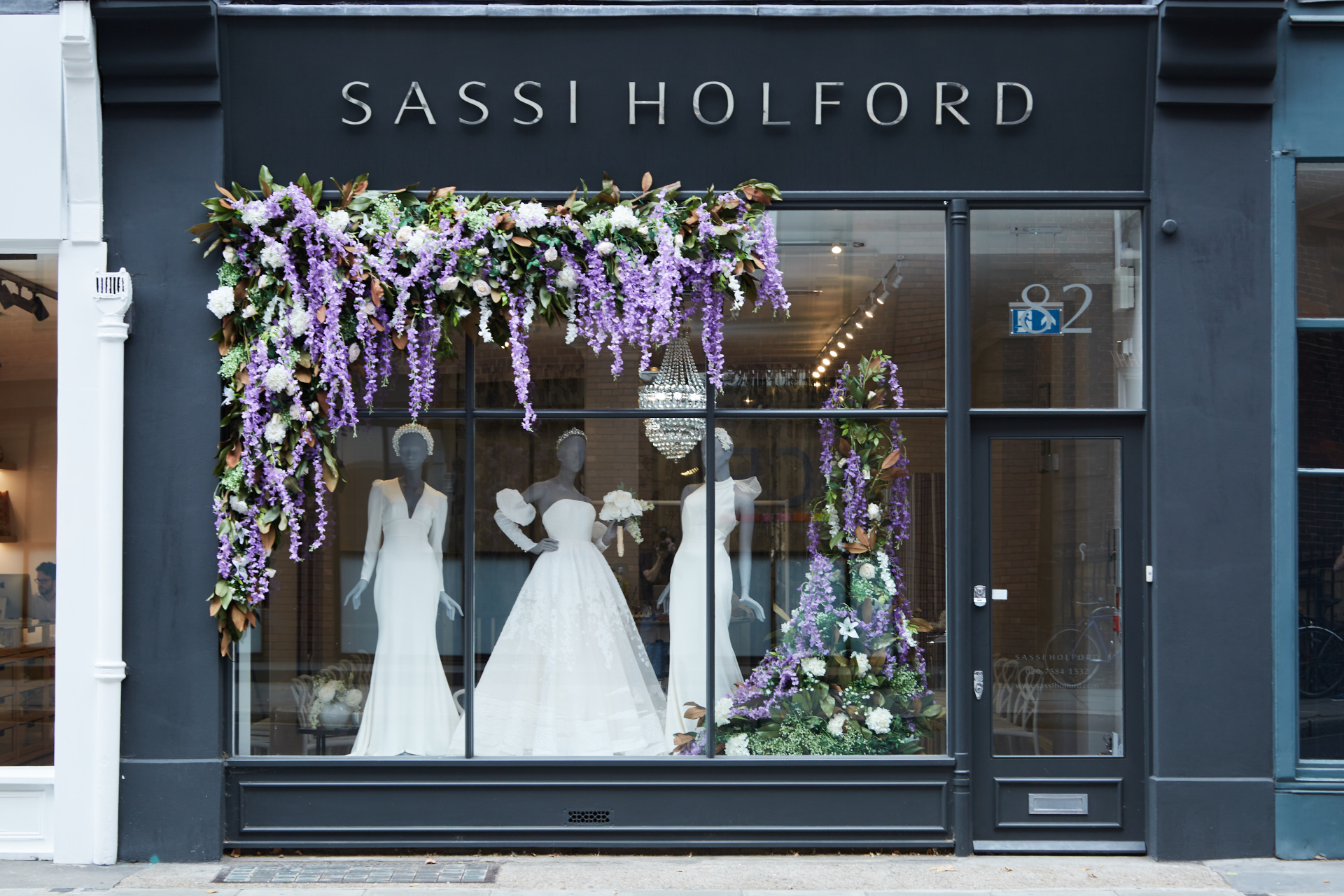 Phillipa Lepley
After a bespoke dress that's truly personal to you? Look no further than Phillipa Lepley, who has been creating gowns for over three decades. Lepley, who designs everything from her atelier in London, works with a long-standing team of skilled artisans to bring everything to life. Embellishment and fine detail are central to every design, and brides can expect intricate lace bodices, elegant skirts (did someone say ballgown?) and beautiful beaded accents depicting birds and flowers. The brand's London boutique can be found in the heart of Chelsea –just look out for the clean white storefront and window adorned with gorgeous bridal gowns.
Where? 48 Fulham Road, London, SW3 6HH
EXPLORE: phillipalepley.com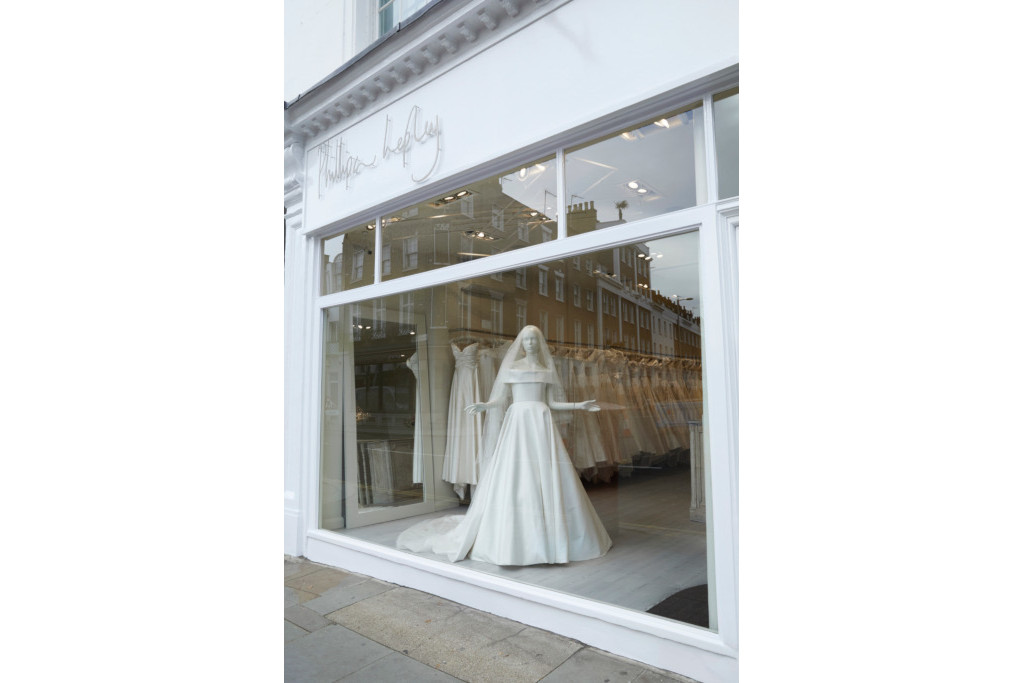 Featured image: Halfpenny London