When Harry Met Gucci: Discover the New 'Gucci HA HA HA' Collection
---
Is this Gucci's most liberating collection yet?
As if 2022 couldn't get any more exciting for Harry Styles fans, it's just been announced that the singer has collaborated with fashion designer Alessandro Michele on a new collection: Gucci HA HA HA.
When Harry Met Gucci: Discover the New 'Gucci HA HA HA' Collection
Friendship often knows no bounds, and the most unlikely of pairings can achieve great things. It should be no surprise then that the world's biggest pop star and a big name fashion label have made sweet music with the release of a new collection. Titled 'Gucci HA HA HA', the collection is described as 'the synthesis of a friendship between Gucci's Creative Director, Alessandro Michele, and the British singer-songwriter and actor, Harry Styles.'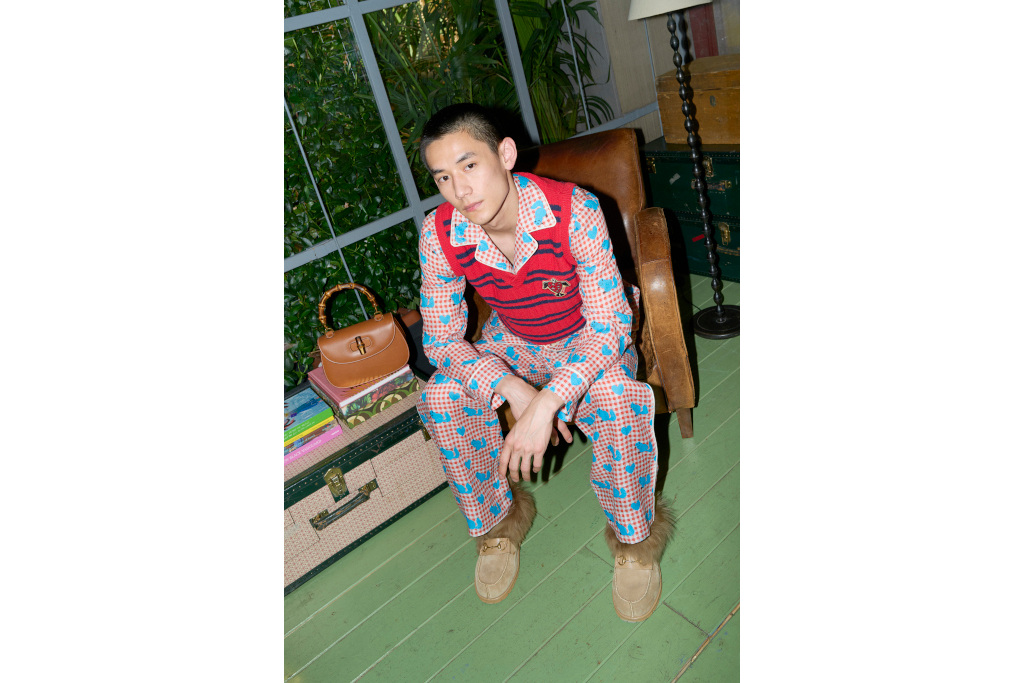 The collection, which features a selection of jackets, coats, pants, shirts and accessories, is marked as a playful exploration of beauty. Alongside elements of British tailoring, you'll be able to spot 'romantic accents' that inject character into the meaning of modern masculinity. Think treated denim jackets, velvet suits in irregular hues and printed pyjama sets set against lined coats with hoods and frog fasteners, colourful bowling shirts and pleated kilts with leather regulating straps.
Breaking down the barriers of ritual complexities and gendered stereotypes, Gucci HA HA HA offers a study on masculine elegance while paying close attention to materials, forms, volumes, images and – of course – the friendship formed between two extraordinary creatives.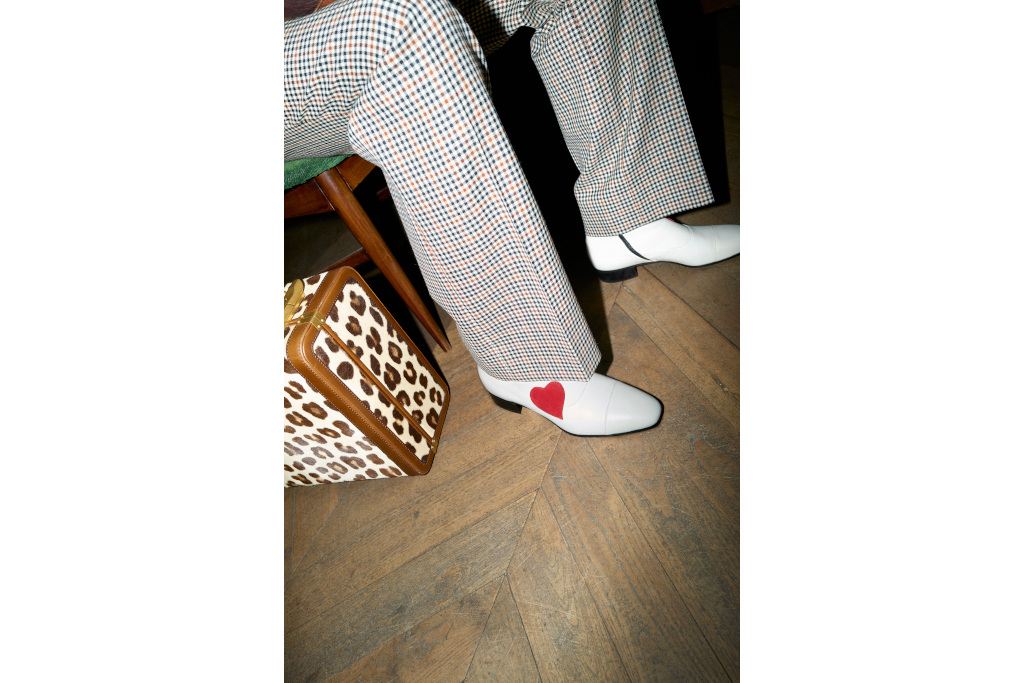 The title 'Gucci HA HA HA' itself is a reflection on two creative personalities coming together, and is the serial crasis of the initials of its creators 'Harry' and 'Alessandro'. It was also chosen for its onomatopoeic meaning; as the laughing sound and descriptive text of the laughing face emoji. Explorative fun – the kind that can only be experienced between close friends – is a core narrative embedded into the collection.
Harry and Alessandro have been firm friends for a few years now, having met each other when they were both beginning solo careers – Michele as the Creative Director of Gucci and Harry as he released his first studio album, Harry Styles. The two would go on to share ideas across creative practices, culminating in the creation of Gucci HA HA HA.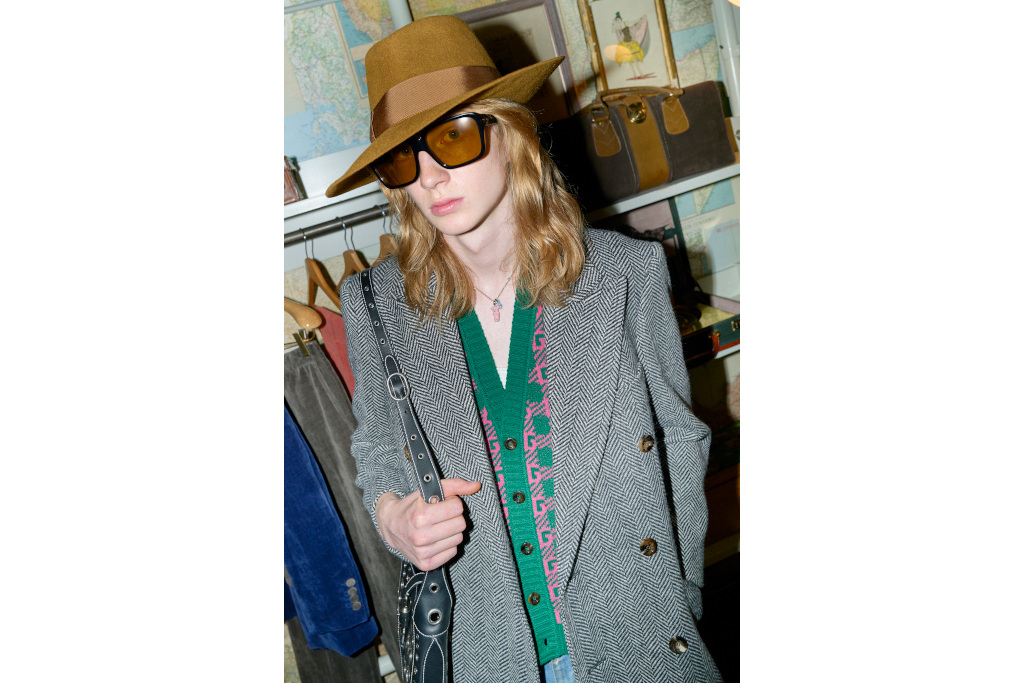 'Harry has an incredible sense of fashion,' says Alessandro Michele. 'Observing his ability to combine items of clothing in a way that is out of the ordinary compared to the required standards of taste and common sense and the homogenization of appearance, I came to understand that the styling of a look is a generator of differences and of powers, as are his reactions to the designs I have created for him, which he has always made his own; these reactions restore me with a rush of freedom every time.
'The idea of working together came to me one day while we were talking on the phone: I proposed creating a "dream wardrobe" with him, starting from those small oddities that come together in childlike visions. We ended up with a mix of aesthetics from 1970s pop and bohemian to the revision of the image of the gentleman in an overturned memory of men's tailoring.'
EXPLORE
Images courtesy of Gucci (c) Simon171
DISCOVER MORE
Learn How to Channel Y2K Fashion Here / British Musicians Doing Great Things