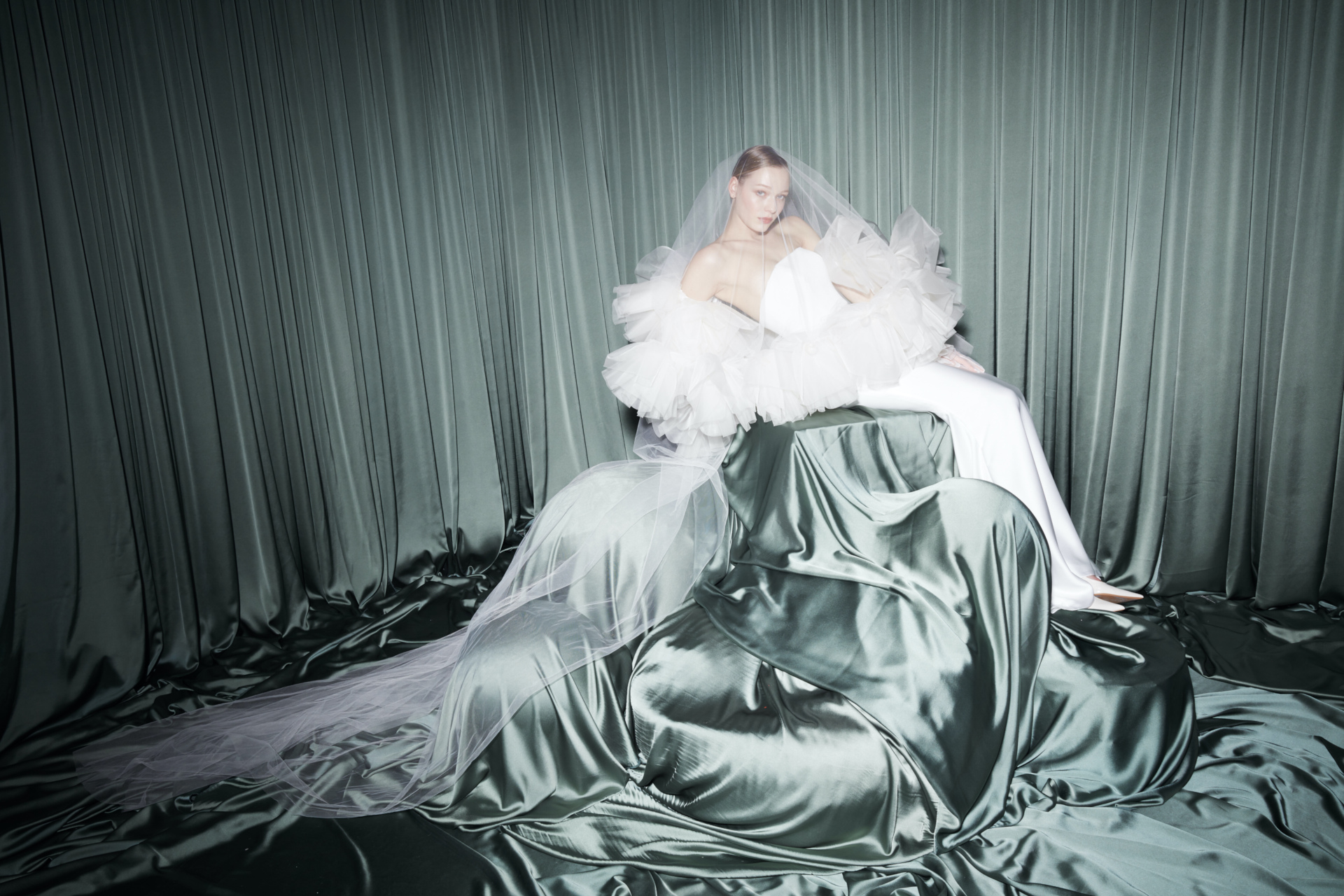 Halfpenny London Releases Dreamy New Bridal Collection, 'Balance Chapter One'
And it's safe to say we're OBSESSED
British bridal label Halfpenny London is back with another gorgeous collection for 2023: 'Balance Chapter One'. Read on to find out about the concept behind it (and take a first look at the campaign imagery).
Halfpenny London Releases Dreamy New Bridal Collection, 'Balance Chapter One'
Wedding Pinterest boards at the ready: Halfpenny London has just revealed its latest collection and, as is to be expected, it's is nothing short of stunning. The collection of dresses, separates and accessories, titled 'Balance Chapter One', celebrates the beauty of contrasting textiles through playful designs.
'Balance' was inspired by designer Kate Halfpenny's own experience as she looked for ways to balance her personal and work lives, which is translated into clashing textures, unexpected details and grandiose accessories. The result is a visual representation of Kate's own discovery when seeking balance, that 'that very imbalance creates unexpected, and exquisite, consequences and opportunities.'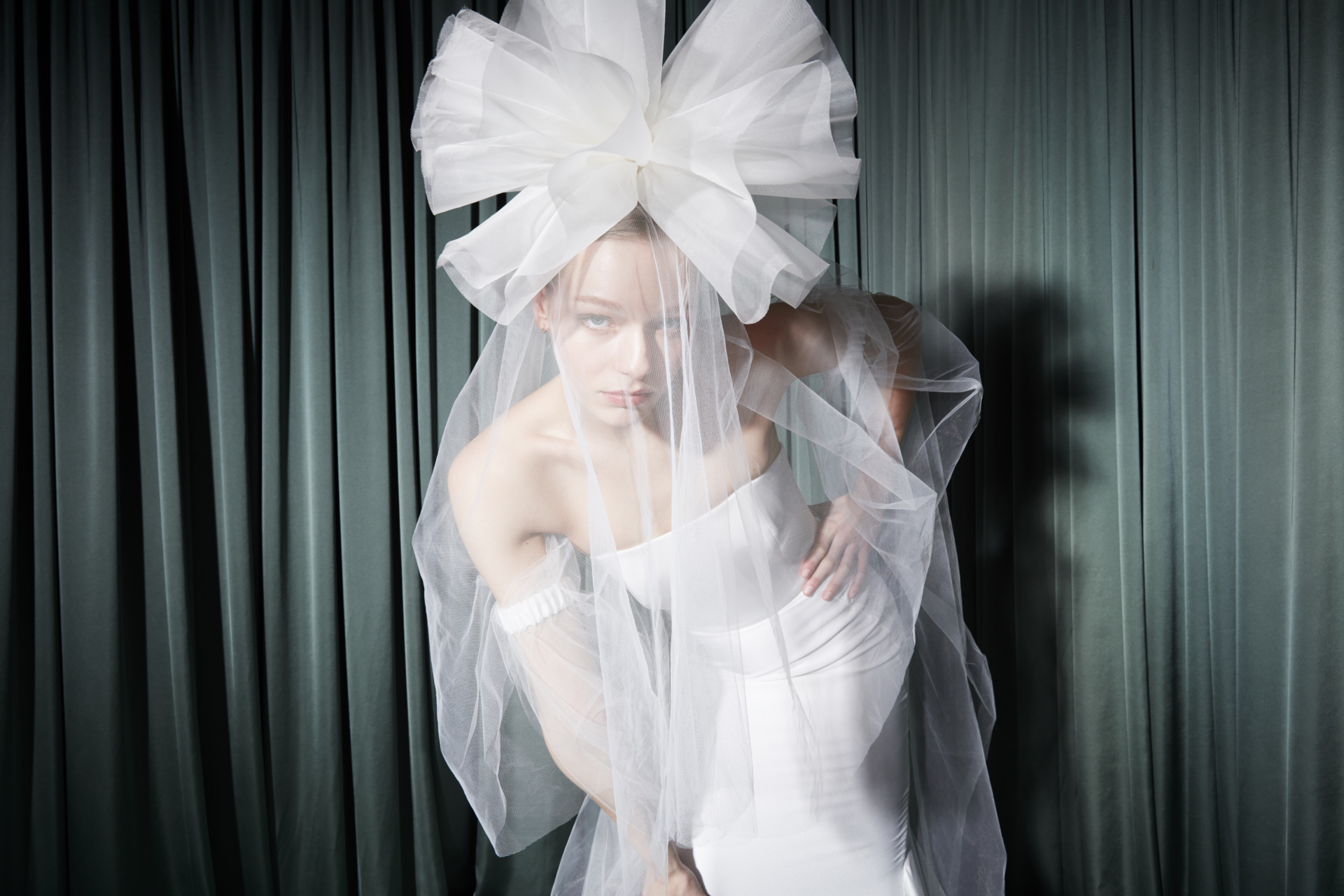 As the brand explains, we can expect to see, 'Sleek lines interrupted by organza frills bursting from a seam like the crest of a wave, or cascade to the floor like water gently caressing the shore.' Sounds (and looks) dreamy.
But most importantly, the collection is about encouraging brides to be playful with their bridal wardrobe, and find the joy in the unexpected.
Take A Look At The New Collection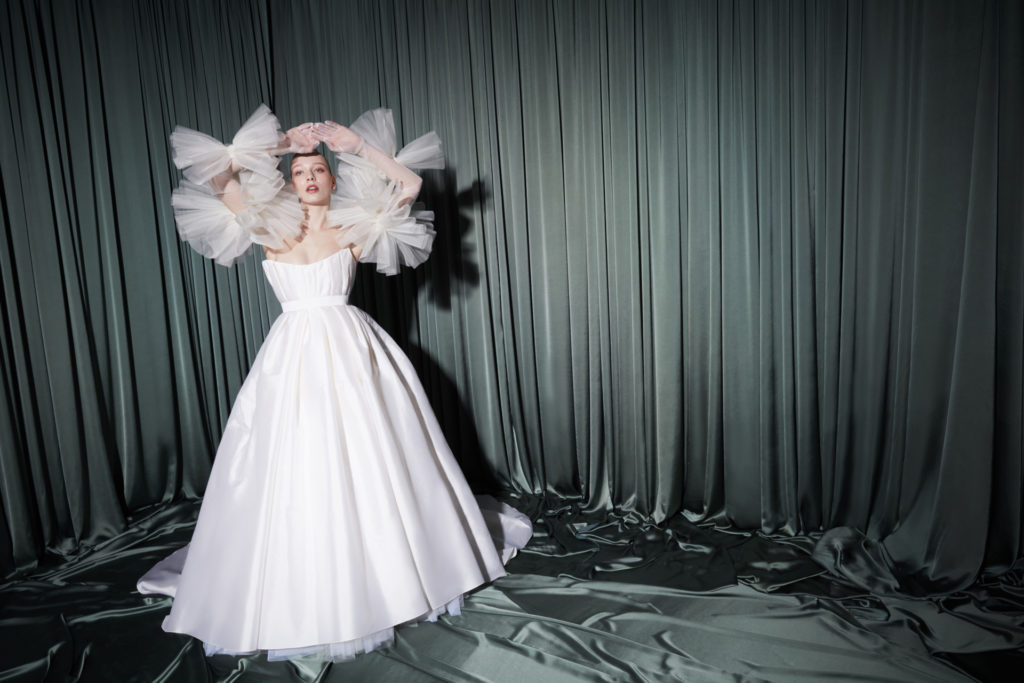 EXPLORE
You can see more from Halfpenny London at halfpennylondon.com
Images courtesy of Halfpenny London