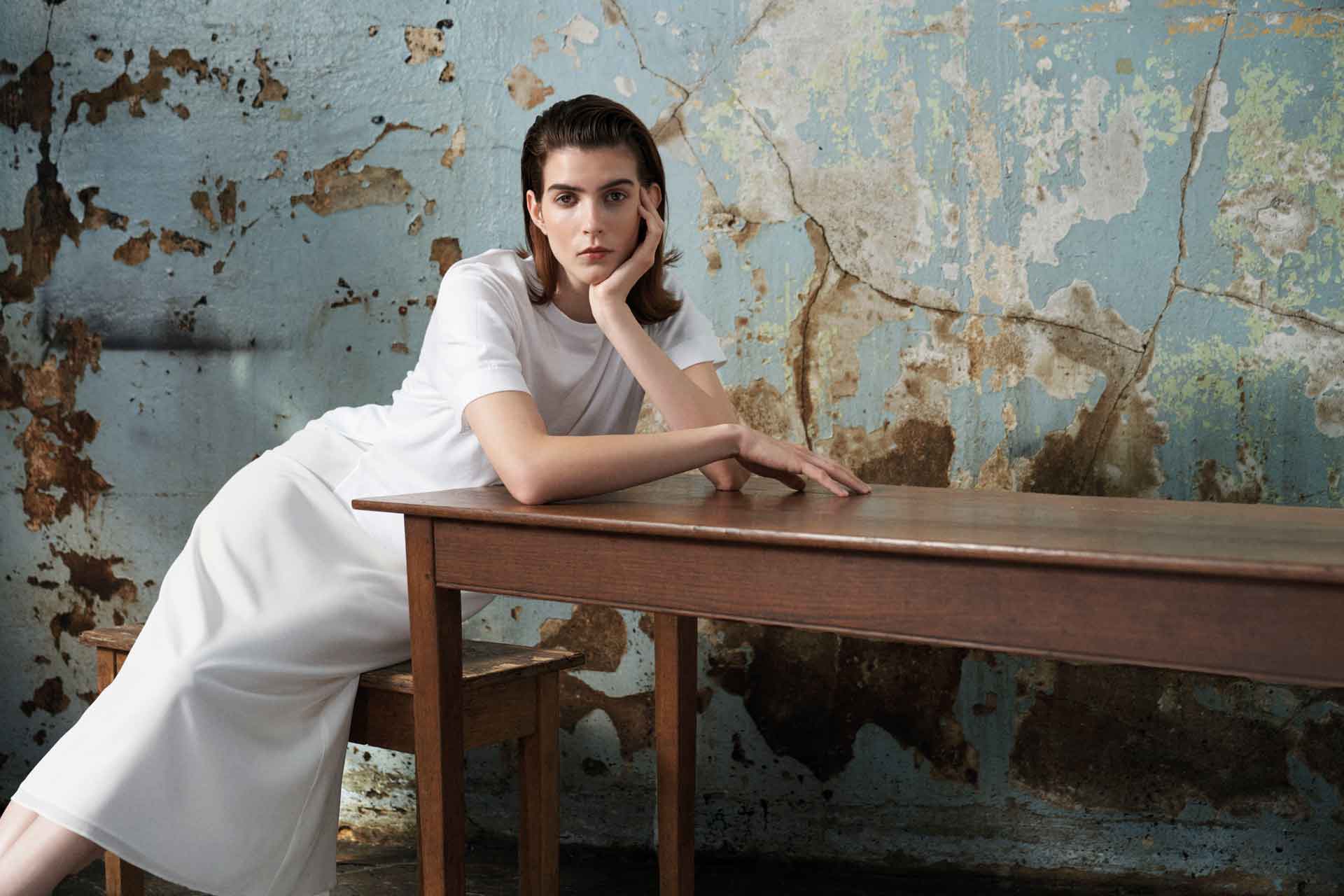 How John Smedley Produces Handcrafted Knitwear In England
John Smedley is a Great British Brand 2023
John Smedley is an entry in our Great British Brands 2023 book. 
John Smedley: Great British Brand 2023
'The core of our business is British craftship and it's there that we have found the biggest challenge. Our craftspeople have the highest level of expertise in knitting, hand sewing and mending, and these are integral elements of how we craft such beautiful products. But these skills could be at risk as new generations see less value in these artisan areas of manufacturing. We must work hard to attract them to our business and pass down the legacy of skills from our team. 
'We received a morale boost in 2021 when the former Prince of Wales, now King Charles III, granted us his Royal Warrant of Appointment for Fine Knitwear. To celebrate, we had the idea of sourcing British wool from the Duchy of Cornwall estates and making jumpers from it. As it turned out, this was no easy task – mainly because the supply chain did not exist! The big breakthrough was contacting a wool spinner who knew the farmers, and sourcing wool from Dorset and Cheviot sheep flocks on the Duchy farms. Our project eventually resulted in a range of jumpers for men and women, available from our stores and online. And the supply chain from sheep to shop is only 300 miles. 
'As a manufacturer with factories in Derbyshire and Yorkshire, we face unprecedented energy costs. These are predicted to rocket from around £400,000 to over £1.8m in the next 12 months if the energy market does not better balance supply and demand, and the government does not apply a price cap for businesses in winter 2023. We recently installed solar panels, and heat recovery and exchange technology in our dyehouse, but neither can seriously mitigate the cost increases. In the short term, we are looking to rearrange our manufacturing layout to save energy; in the longer term, further investment in energy-saving technologies is on the cards.' Ian Maclean, Managing Director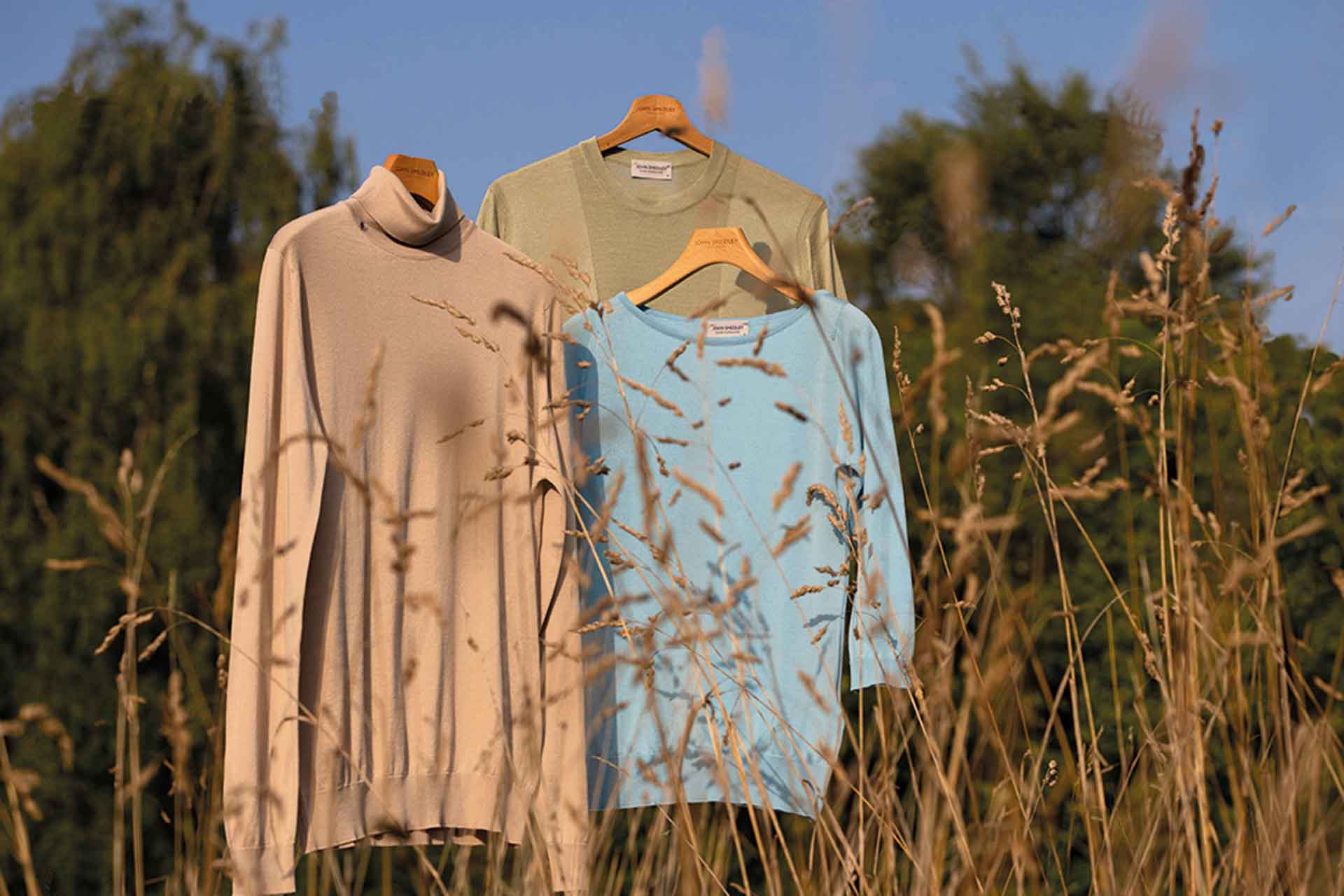 Brand Timeline 
1784
The knitwear company is founded by John Smedley in Lea Mills, Derbyshire. It was the ideal setting, as the nearby brook provided power and running water.
2013
John Smedley receives the Royal Warrant of Appointment from HRH Queen Elizabeth II for being a 'Manufacturer of Fine Knitwear'.
2019
In celebration of its 235-year anniversary, John Smedley launches its most sustainable collection to date of British wool garments.
2021
The additional Royal Warrant of Appointment is granted by His Royal Highness The Prince of Wales for fine knitwear.
2022
John Smedley launches a special collection of British garments with wool sourced from the Duchy of Cornwall estate.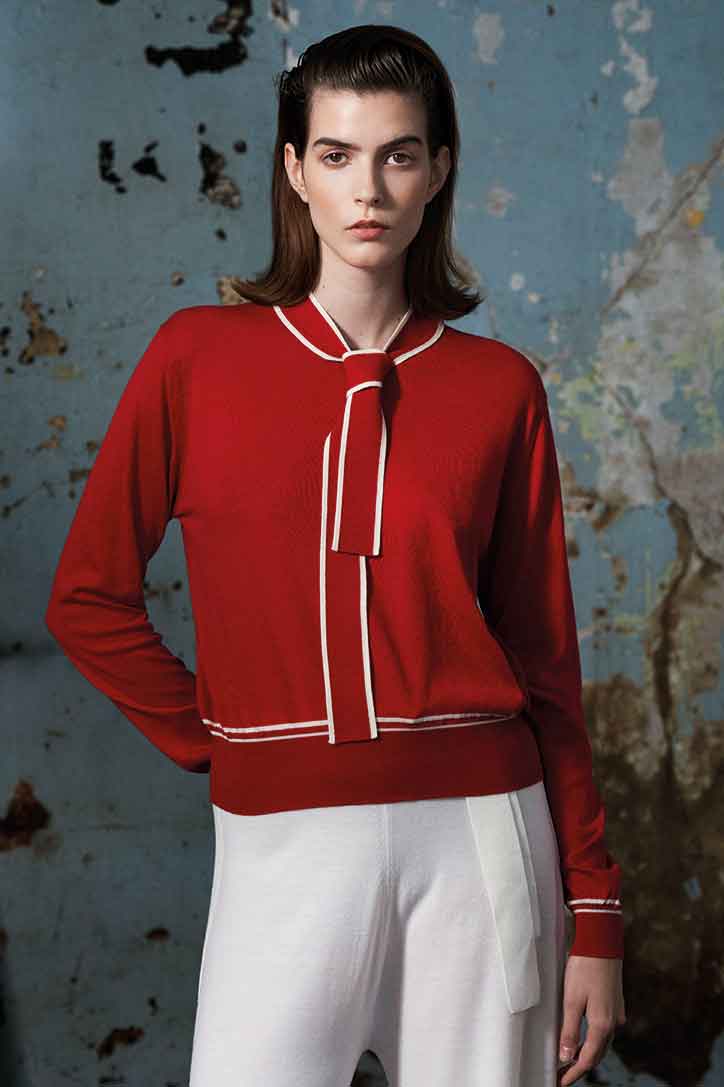 DID YOU KNOW?
John Smedley is the oldest factory still manufacturing anywhere in the world. 

The company has the largest archive of knitted garments globally, with over 10,000 items dating back to 1784. 

John Smedley has made knitwear for numerous royal families, from the British royals to the Emperor of Japan. 

The Long John is rumoured to have been invented by John Smedley himself, with the name being a derivative of his. 

John Smedley is still a family run business, with the 8th generation Ian Maclean MBE now at the helm as Managing Director.
JOHN SMEDLEY LTD
Lea Mills, Matlock, Derbyshire, DE4 5AG
+44 (0)1629 534571