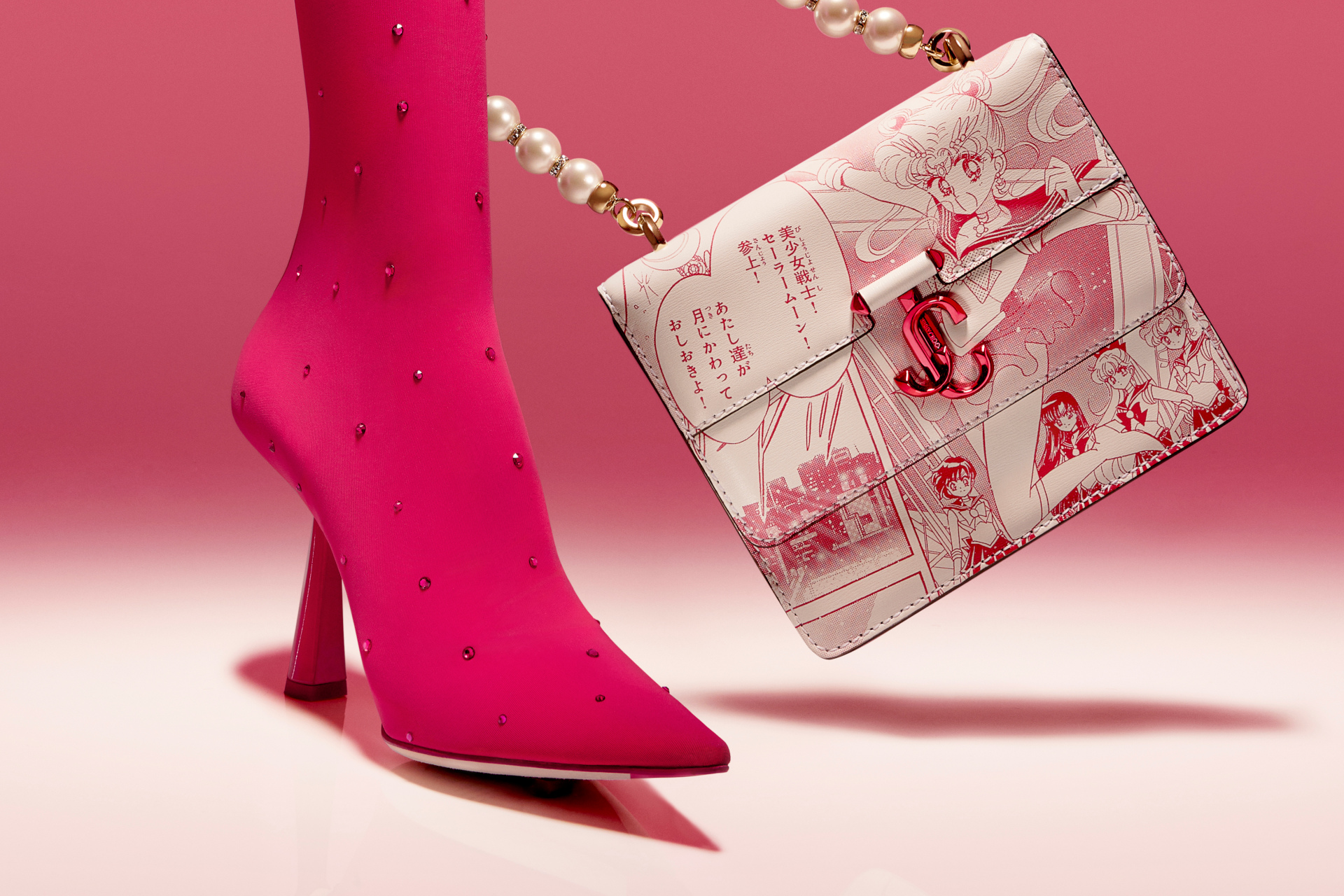 Out Today: Jimmy Choo Celebrates 30 Years Of Sailor Moon With New Collection
---
We'll also be seeing a Sailor Moon themed pop-up in Selfridges this February
In celebration of the manga's 30th anniversary, Sailor Moon author Naoko Takeuchi has teamed up with Jimmy Choo on a new line of exclusive shoes and accessories.
Jimmy Choo Celebrates 30 Years Of Sailor Moon With New Collection
As part of its 30-year anniversary celebrations, the team behind Pretty Guardian Sailor Moon has joined forces with iconic footwear label Jimmy Choo on a series of themed shoes and bags. Set to drop in mid-February, the collaboration will see the worlds of luxury fashion and manga come together in honour of one of our favourite heroines.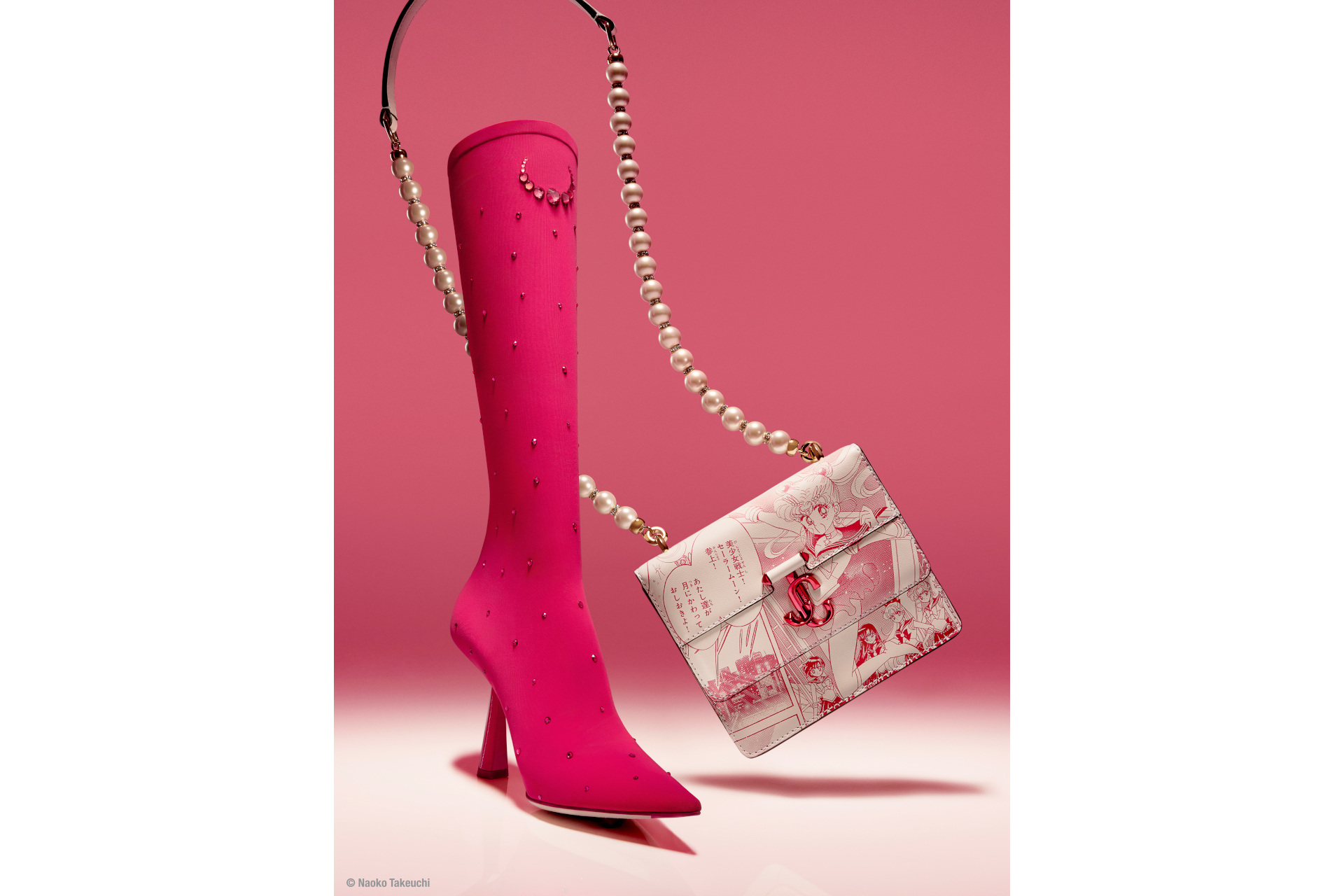 For those not in the know, Pretty Guardian Sailor Moon is a Japanese manga series that has been in circulation since 1991. Illustrated and written by Naoko Takeuchi, the series follows middle school student Usagi Tsukino as she becomes the legendary warrior Sailor Moon and fights evil with her fellow Sailor Guardians. The manga, which has since been translated into 17 languages and adapted into a popular animated series (with spin-offs still being produced today), is enjoyed by fans all over the world. Heralded as a key piece of pop culture history, Sailor Moon is synonymous with girl power and nostalgia.
The collaboration has been headed up by Sandra Choi, Jimmy Choo's Creative Director, who worked together with Naoko to create a capsule that '[champions] shared values of bold individuality, zeitgeist-defining imagery and female empowerment'. Adding the brand's signature glamour to the visual landscape of Sailor Moon, the collection blends elements of luxury and pop culture within the vision of two industry-leading female creatives.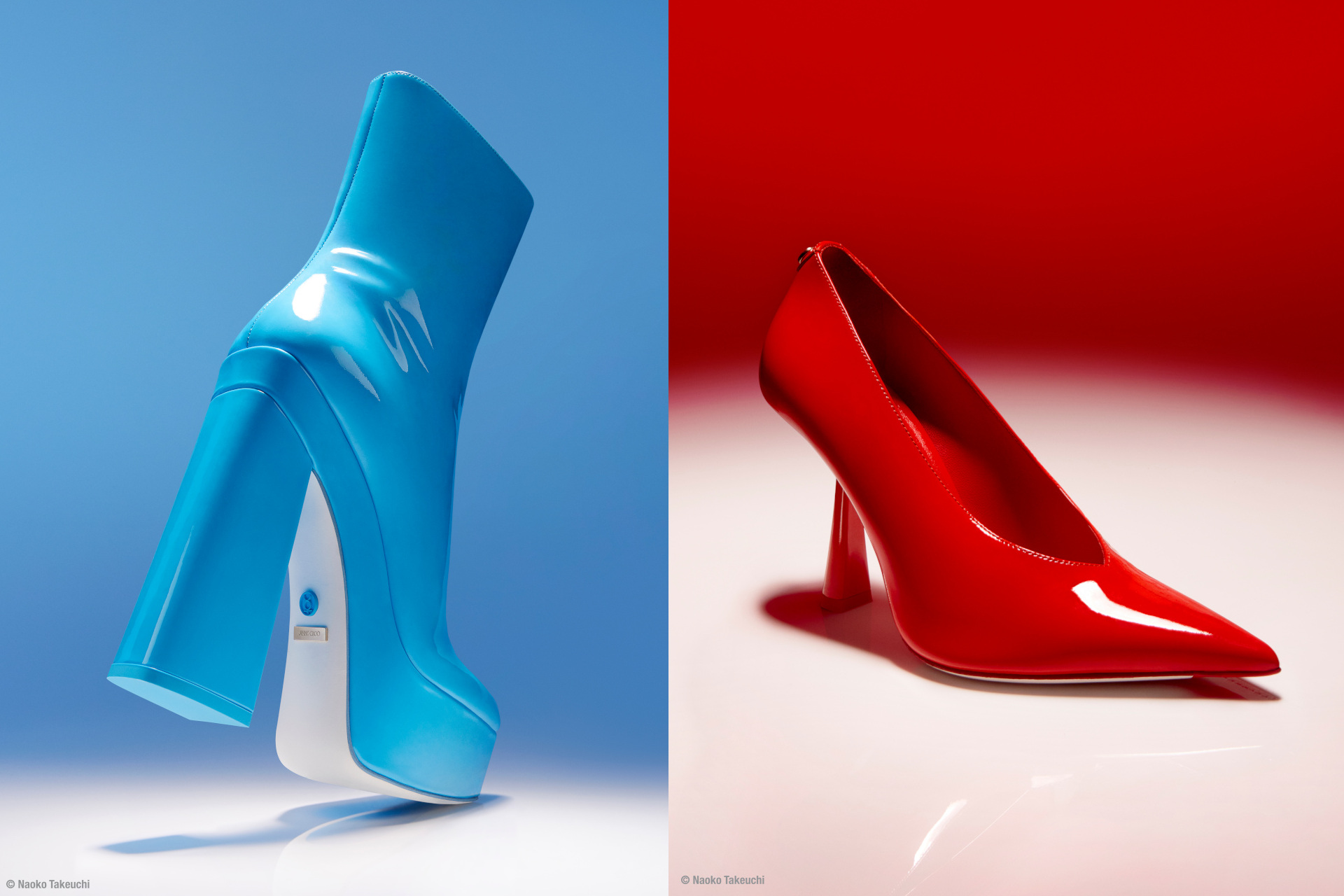 Speaking on the collaboration, Sandra said: 'Pretty Guardian Sailor Moon is a unique global phenomenon – a manga and anime that resonates, bridging cultures and languages, speaking to different generations, bringing us all together. That is what drew me to this project, to celebrate 30 years of Pretty Guardian Sailor Moon through this collaboration.
'Being able to work so closely with Naoko Takeuchi has been so inspiring,' Sandra added. 'This collaboration underscores our shared values not just of female empowerment but for fashion's ability to inspire inclusivity and individuality through personality and self-belief. The notion of transformation via fashion is central to Naoko Takeuchi, and clothes play a vital role in the identity of her super heroines, especially their shoes, the most powerful transformer you can step into.'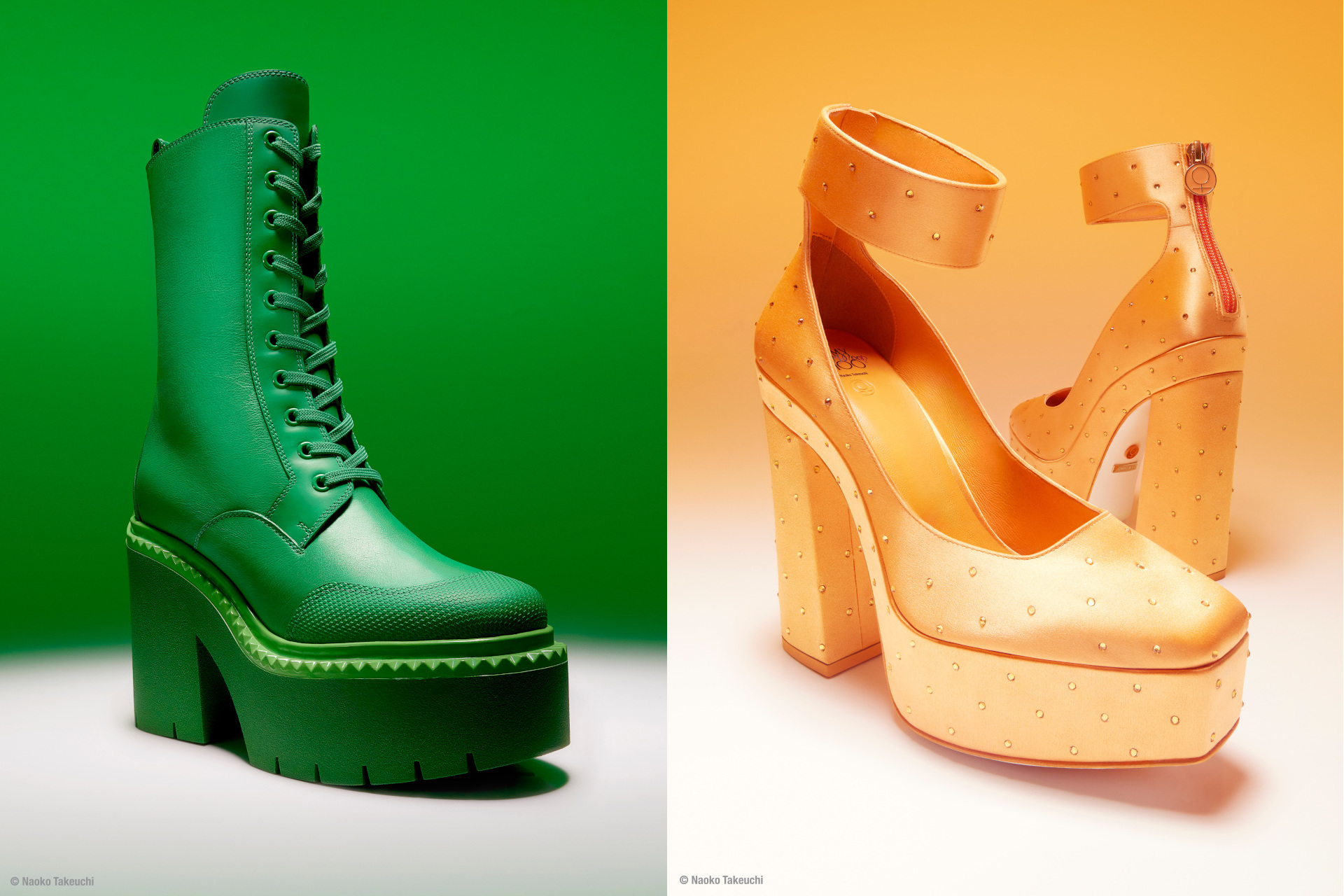 The capsule collection is comprised of five new, made-to-order shoe designs inspired by the Sailor Guardian characters, crafted in their signature identifiable colours – pink (Sailor Moon), blue (Sailor Mercury), red (Sailor Mars), green (Sailor Jupiter) and orange (Sailor Venus) – as well as a number of accessories decorated in panels from the manga.
The highlight of the collection is the Sailor Moon boots, a limited edition shoe which first debuted in June 2022 at the Pretty Guardian Sailor Moon Museum at the Roppongo Museum in Tokyo. The boots feature Jimmy Choo's signature kick heel, as well as a crescent moon jewel and vibrant pink all-over Swarovski crystal embellishment to reference the character's iconic style.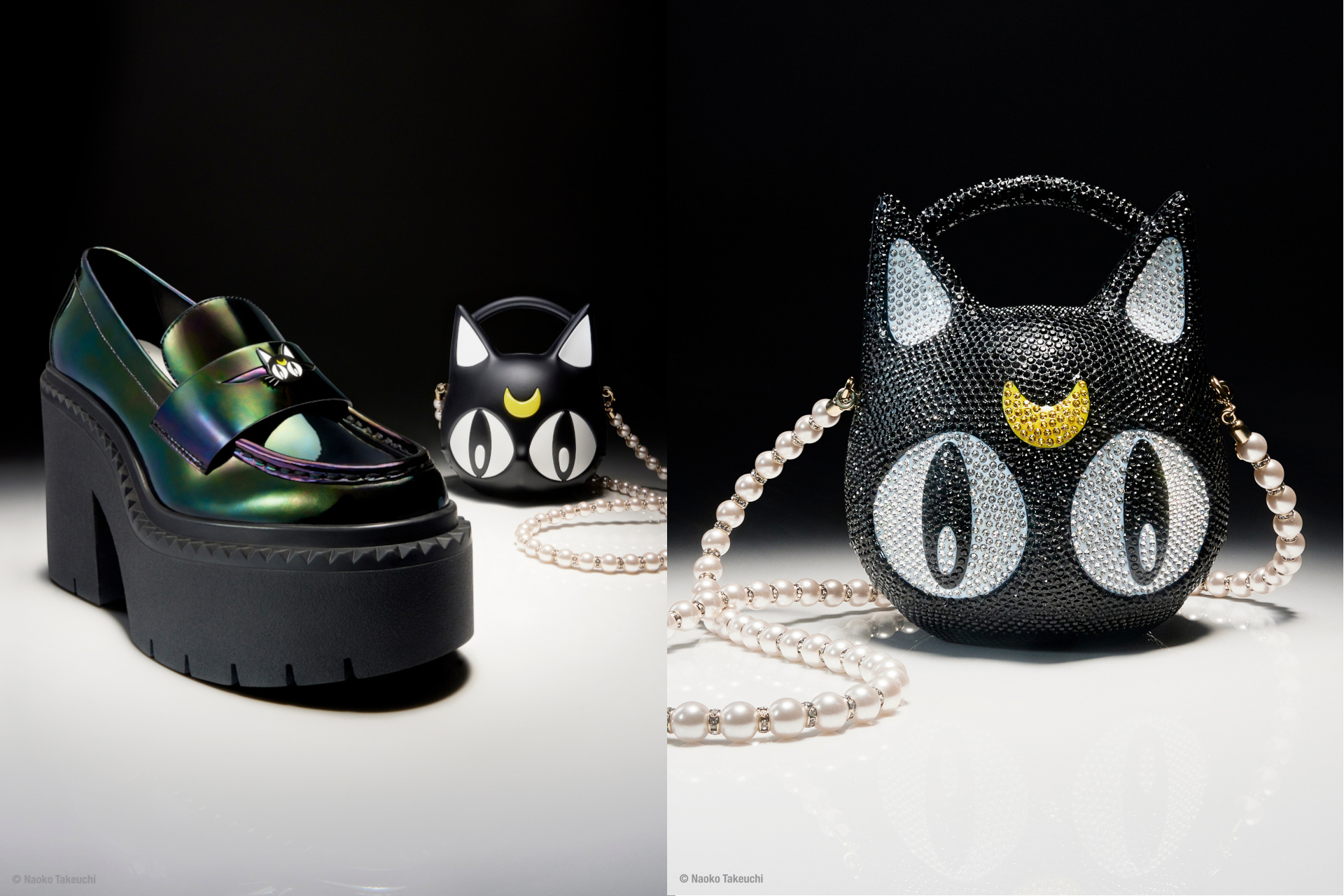 A pair of glossy blue platform boots, red patent pumps, green lace-up leather combat boots and orange satin high-heeled platform pumps make up Sailor Mercury's, Sailor Mars's, Sailor Jupiter's and Sailor Venus's footwear tributes respectively. A selection of shoes and handbags have also been created based on Luna, a black cat who guides the Sailor Guardians throughout the manga.
But what does Sailor Moon's author have to say about the collection? 'I am extremely happy that the characters and stories that came from my imagination are now loved by many people around the world,' commented Naoko. 'What has always been truly important to me is the youthful, pure imagination and power of the young girls. I believe that the Jimmy Choo brand also has these qualities. It is a cool brand that I love. Thank you for the beautiful products! I am extremely happy.'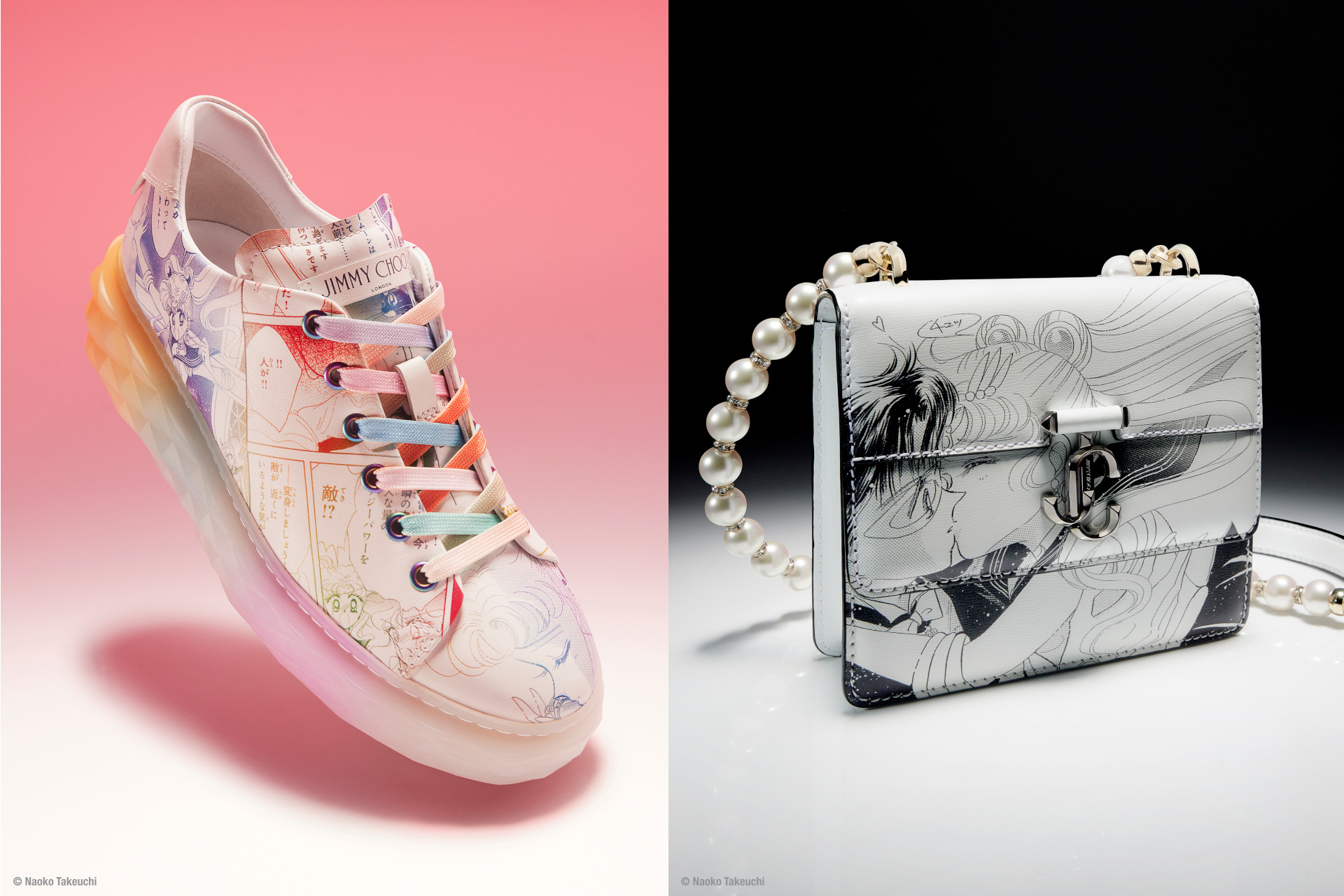 Sailor Moon Takes Over Selfridges And Jimmy Choo Stores
To coincide with the collection's launch later this month, Naoko Takeuchi's Pretty Guardian Sailor Moon manga artworks will be taking centre stage on the façades of key Jimmy Choo flagship stores around the world.
In London, visitors to luxury department store Selfridges will be able to explore the collection in the accessories hall, and explore a new Sailor Moon-inspired pop-up created using responsibly sourced materials (scheduled to be recycled after use). Fixtures and displays have been transformed for the occasion, with moon-shaped ottomans and life-sized Luna cats decorating the space – and creating the perfect photo-op for fans visiting the store.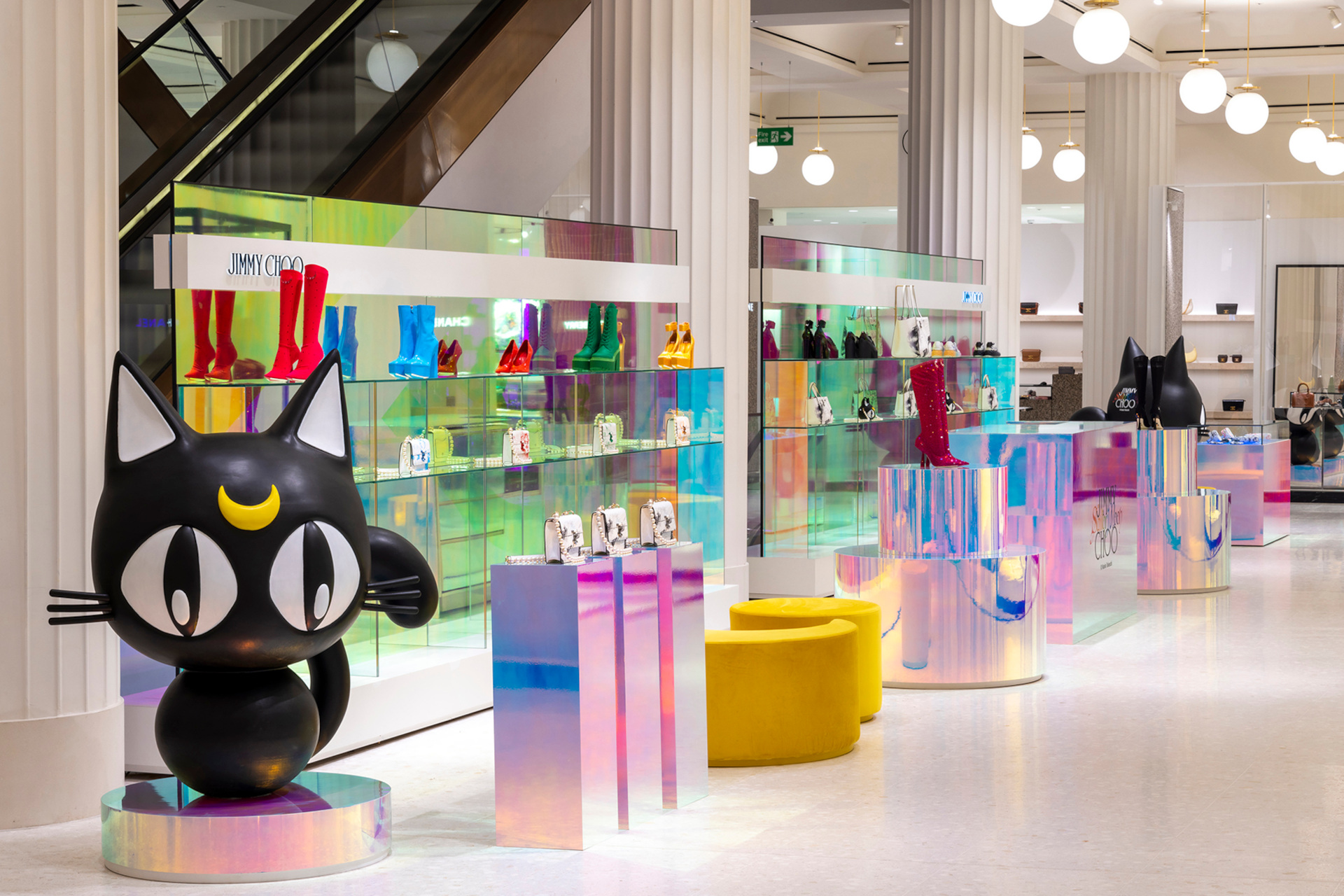 The Jimmy Choo x Pretty Guardian Sailor Moon pop-up will be open from 14 February to 12 March 2023, taking up residence on the ground floor atrium within the Selfridges accessories hall.
Where And When Will The Collection Be Available?
The Jimmy Choo x Pretty Guardian Sailor Moon collaboration will be exclusively available in European Jimmy Choo stores, Selfridges department stores, and on Jimmy Choo's website from 14 February 2023.
EXPLORE
Images courtesy of Jimmy Choo