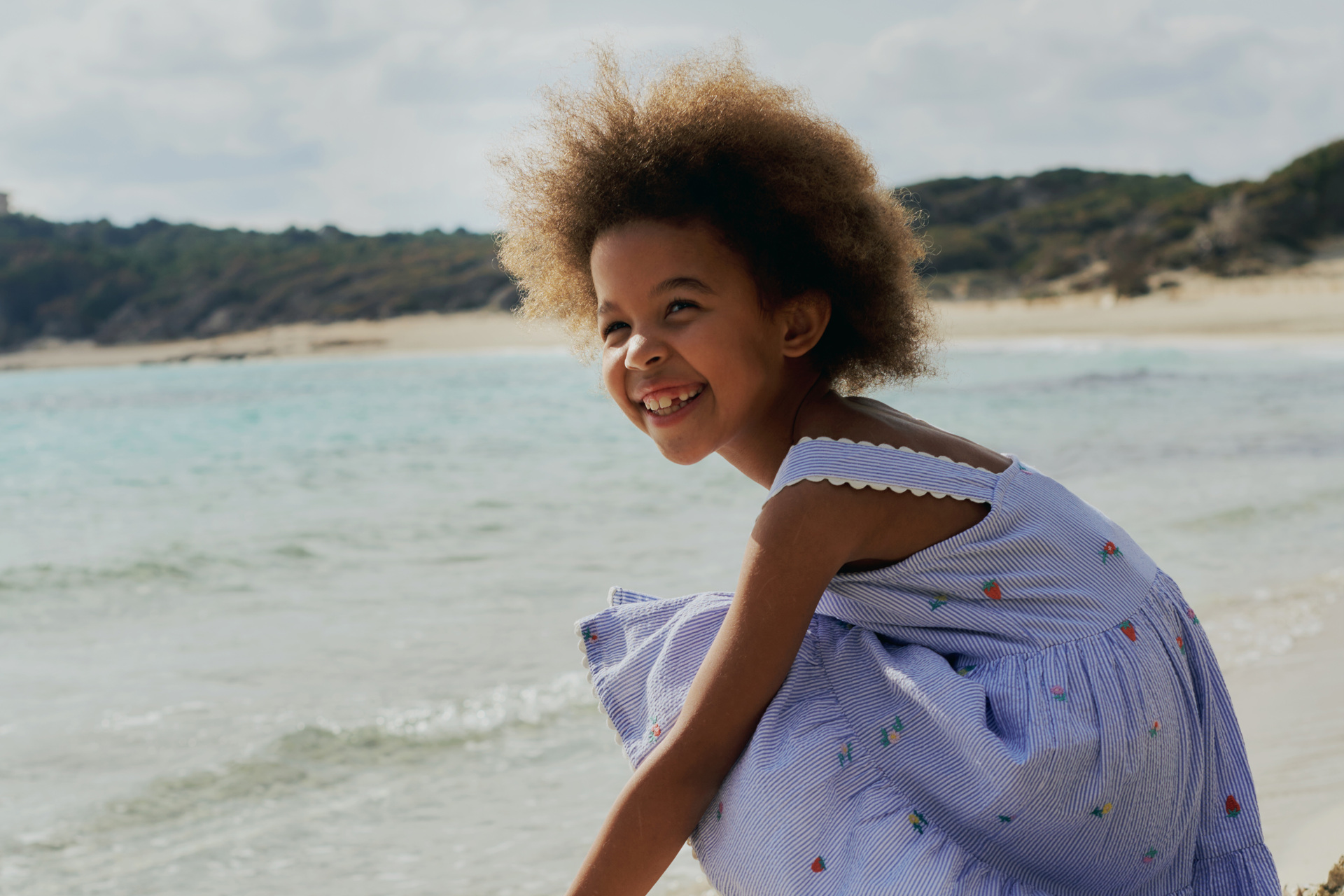 John Lewis Joins Childrenswear Rental Service thelittleloop
Kids' clothes you won't have to throw away after two months of wear
Tired of your kids forever outgrowing their clothes? John Lewis might just have the answer. The British high street brand has just announced its partnership with childrenswear rental service thelittleloop. 
John Lewis Joins Childrenswear Rental Service thelittleloop
John Lewis marks its first steps into clothing rental through a new partnership with leading childrenswear clothing brand, thelittleloop. Launching this week, the platform will showcase 51 John Lewis products (with more to come) for children and babies up to age 12.
The curated selection on thelittleloop will include clothing items from John Lewis' SS22 childrenswear collection (with priority given to wardrobe staples made with sustainable raw materials like recycled polyester), which customers will be able to combine with other brands to create a personalised rental wardrobe.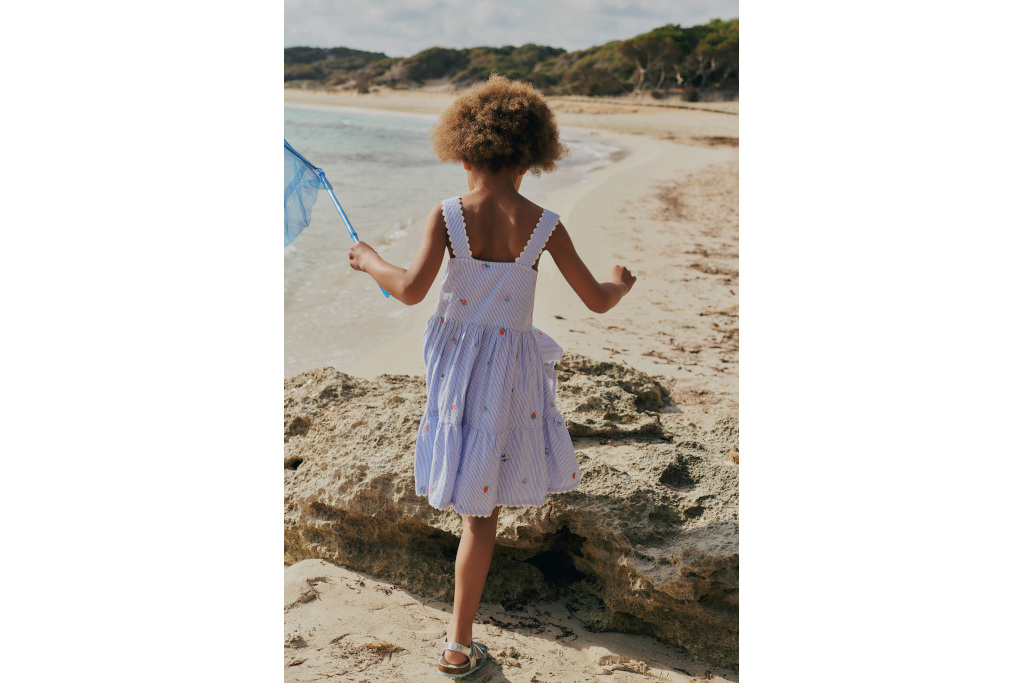 Founded in 2019, thelittleloop was created with the goal of helping parents keep up with their rapidly growing children. The platform became a household name after it was pitched on BBC's Dragon's Den, where entrepreneur Deborah Meaden invested in the company.
According to Hubbub, it's estimated that 183m of outgrown baby clothes are sitting in the back of UK wardrobes (a problem made all the more prominent by the fact that we're now the biggest consumer of new clothing in Europe). With thelittleloop, customers can use a monthly subscription plan starting at £18, which enables them to rent roughly six or seven products at a time with unlimited swaps. The brand estimates that over a year one if its customers can save 12,700 litres of water by renting instead of buying.
Clothing can be swapped at any time, and returned items are professionally cleaned and mended for the next person to rent. Prices reflect the condition of each item, but if they can no longer be passed on they are are broken down and recycled in the UK.
The announcement comes as John Lewis gears up to be a more consciously-minded brand, having set itself the goal of halving its greenhouse gas emissions and cutting its water footprint by 30 per cent across its textile supply chains by 2030.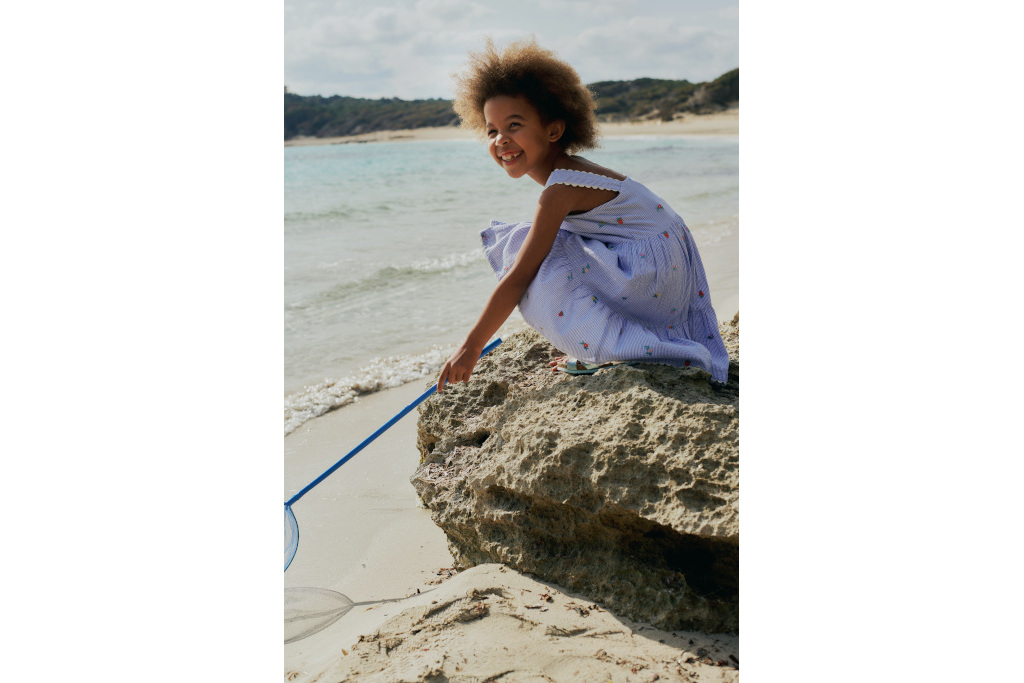 'We're thrilled to be launching a collection of baby and childrenswear clothing with thelittleloop, giving customers a more sustainable option to rent high quality John Lewis clothing through a trusted partnership,' says Glynis Williams, Kids & Baby Fashion Category Lead at John Lewis & Partners. 'The partnership with thelittleloop reflects our ambition to offer more sustainable ownership options and forms part of the commitment we made to our customers to reduce the greenhouse gas footprint of our textile supply chains by 50 per cent by 2030.'
Founder of thelittleloop Charlotte Morley, adds: 'Partnering with John Lewis is a significant moment for thelittleloop as it takes us a huge step closer to our mission to embed true circularity into the DNA of all ethical businesses within the childrenswear space. John Lewis is rightly proud of the quality of their children's clothing and we're delighted to add it to our range. Both to improve choice for our customers, and also to provide John Lewis with valuable data about garment quality and performance to aid future circular design.'
Following the debut of its rentable childrenswear lines, the brand hints at the possibility of expanding into womenswear rental in the near future.
SHOP
Rent John Lewis childrenswear at thelittleloop.com
Images courtesy of John Lewis & Partners
DISCOVER MORE
Sustainable Fashion Collaborations & Collections / The Best Luxury Resale Sites and Rental Services