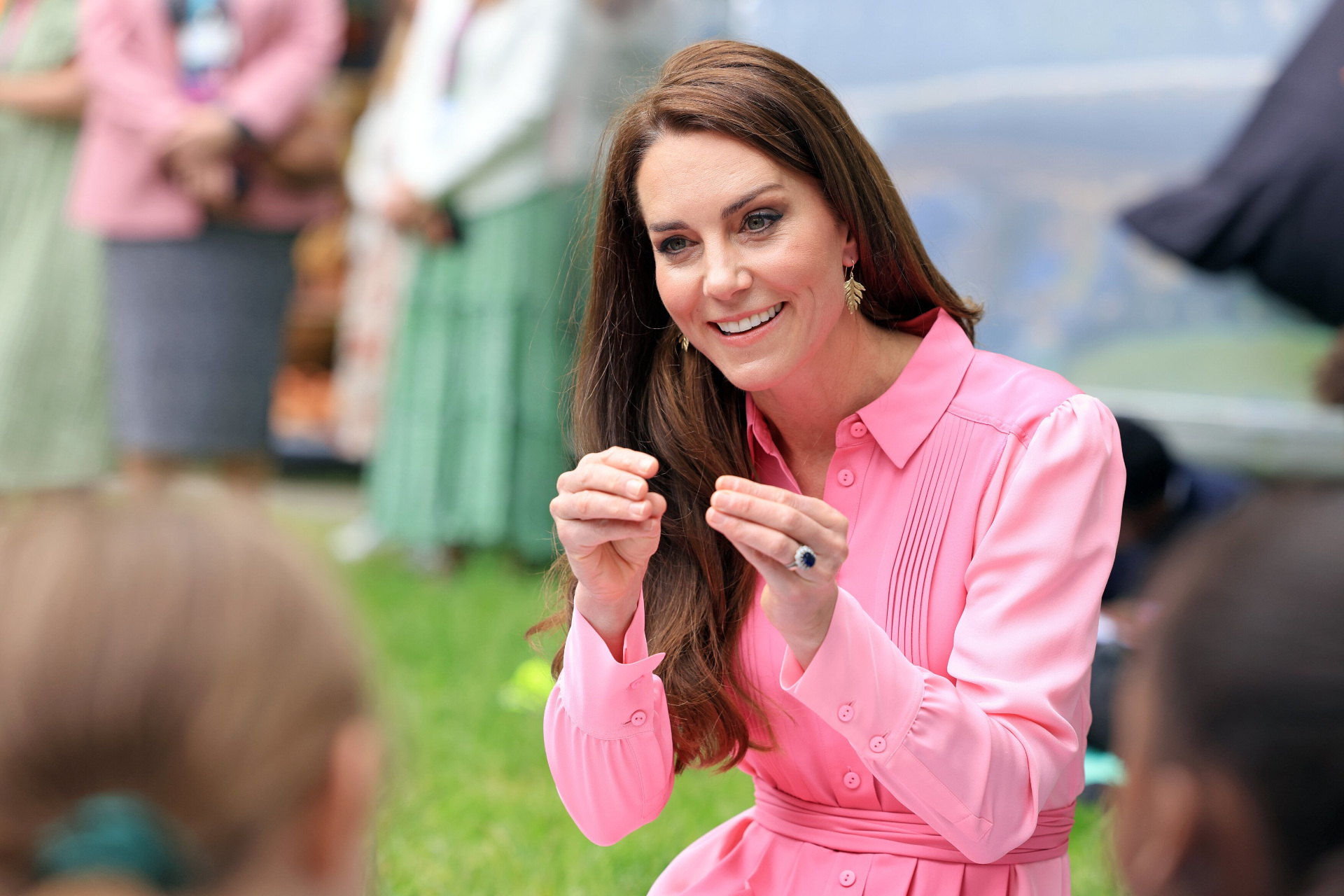 Kate Middleton Made A Surprise Appearance At Chelsea Flower Show
Find out what she wore to the spring event
Chelsea Flower Show is in full swing this week, with people visiting from all over the UK (and beyond) to see the beautiful gardens and exhibitions on show. The British royal family, who have long been on the show's guest list, have already made an appearance this year – but it's the Princess of Wales who stole the show. Here's what happened during Kate Middleton's surprise appearance, and what she wore on the day.
Kate Middleton Made A Surprise Appearance At Chelsea Flower Show
The Princess of Wales marked her first visit to Chelsea Flower Show since 2019 yesterday, when she joined the event's first ever Children's Picnic. Ten schools who took part in the RHS Campaign for School Gardening were there to greet Kate, and the princess spent some time chatting with the children and visiting three of this year's show gardens with them. She also took part in a bug hunt and helped the children plan home-grown meals.
View this post on Instagram
She also answered multiple questions from the students, ranging from what her favourite colour was (green, in case you were wondering) to what it was like being a princess ('You have to work hard, but you know the best thing about it is meeting kiddies like you,' said Kate. 'They help support all the different people in the country, showcase all the amazing work being done and look after everyone').
View this post on Instagram
What Did Kate Wear To Chelsea Flower Show?
The princess was spotted wearing a pretty pink dress from British luxury label ME+EM, which she teamed up with a pair of espadrille wedges from Castañer and Catherine Zoraida earrings.
Kate (as well as the other Middleton women; Kate's mother has been spotted wearing this exact dress before) has long been a fan of ME+EM, especially this design. This the second time the Princess of Wales has worn this dress for a public engagement, the first being in May 2021 when she met Mila Sneddon and her family, who featured in the Hold Still project, during a visit to the Palace of Holyroodhouse. You can watch their lovely interaction below.
View this post on Instagram
Wear The Dress
While unfortunately sold out online, you can still rent the same dress worn by the Princess of Wales at Chelsea Flower Show via UK rental platform HURR.
Featured image: RHS / Oliver Dixon