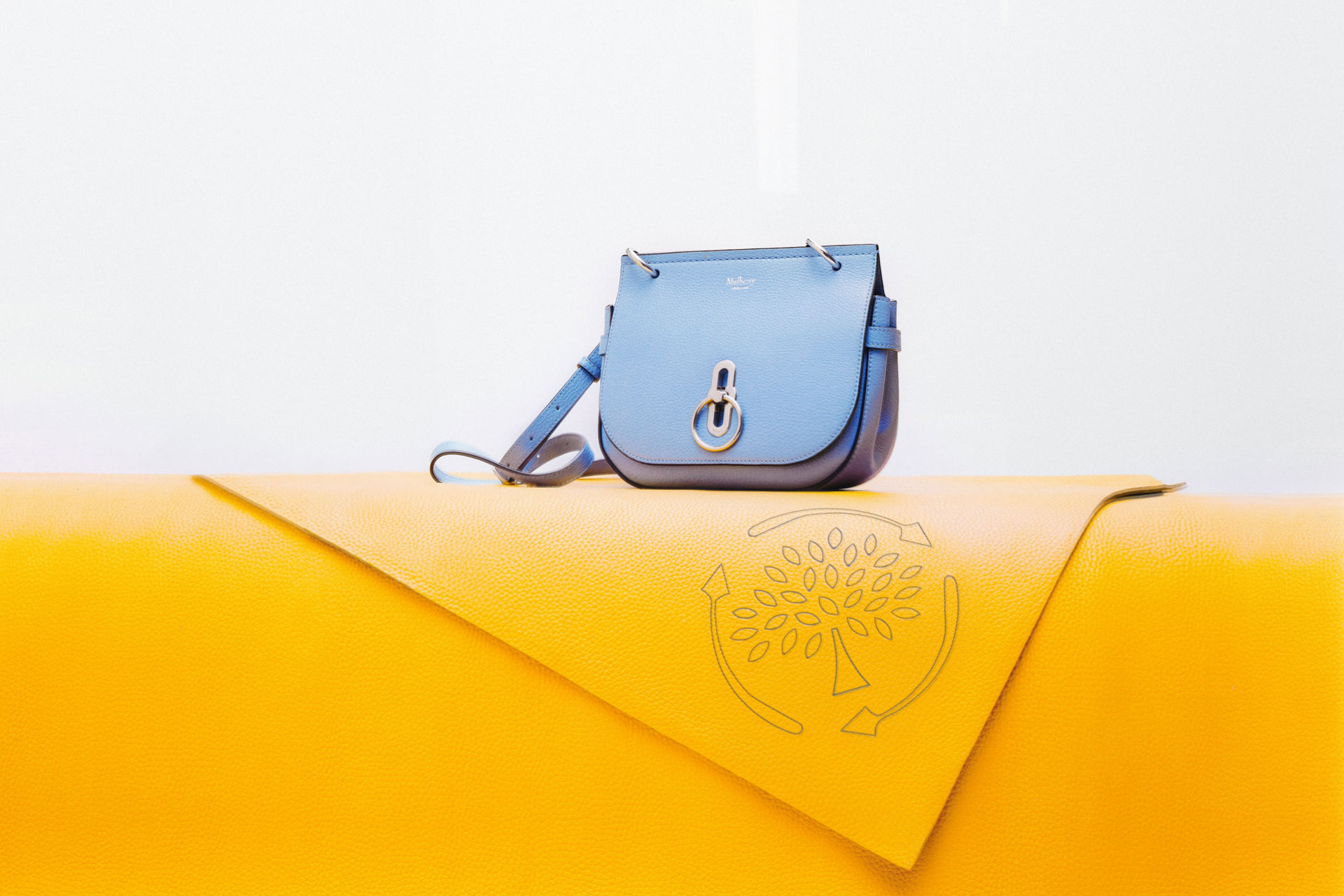 Mulberry Launches a Low Carbon Leather Collection
---
Could low carbon leather be the future of fashion?
Mulberry has unveiled a new collection of bags using the 'world's lowest' carbon leather in partnership with Muirhead, a member of the Scottish Leather Group. The limited-edition capsule collection is described by Mulberry as a 'pioneering hyper-local, hyper-transparent 'farm-to-finished product'. 
Mulberry Launches a Low Carbon Leather Handbag Collection
All the rawhides for this collaboration are sourced from within the UK and Ireland, which is then tanned, treated and finished by Muirhead at their leather production site outside of Glasgow. Each bag from the collection is then made in Mulberry's 'carbon-neutral' Somerset factories.
The collection is now available in-store and on Mulberry's website. The bags come in four colourways: cornflower blue, coral orange, black and charcoal, with each one retailing at £795.
Muirhead produces the world's lowest carbon intensity leather at 1.1kg of CO2 per hide, which has been achieved by building close relationships with local farmers, by using a thermal energy plant that generates heat from waste and by maximising water usage by filtering and recycling 40% of the wastewater back into leather production.
Thierry Andretta, CEO of Mulberry, said: 'The collection represents the future of the business as we continue to build a network of regenerative and organic farms to supply the hides to create our leather across the UK and Europe. This reinforces Mulberry's bold commitment to the future.'
Mulberry's announcement is in line with its wider sustainability project, Made to Last Manifesto which was announced earlier this year. Pledging a commitment to a circular business model and reaching Net Zero carbon emissions by 2035, the manifesto is transparent and brings up uncomfortable truths that's not often seen in the fashion industry. In no uncertain terms, Mulberry says that 'there are probably enough bags in the world already.'
SHOP
The Amberley Satchel retails for £795 and can be found at mulberry.com
Main image: Mulberry
SEE MORE 
The C&TH Sustainable Fashion Hub / The Best Sustainable Fashion Brands  / Great British Brands Zero