Musto & Land Rover Team Up On Adventure-Driven Clothing Collection
No climate is too harsh with this outdoorsy line
Got a spirit for adventure? Whether you prefer traversing the British countryside or exploring new landscape further afield, you'll need a wardrobe that will keep up with you every step of the way. Luckily for thrill seekers, Musto and Land Rover have just the thing: meet the Above And Beyond collection.
The Country & Town House Responsible Buyers' Guide
Musto x Land Rover: The Above And Beyond Collection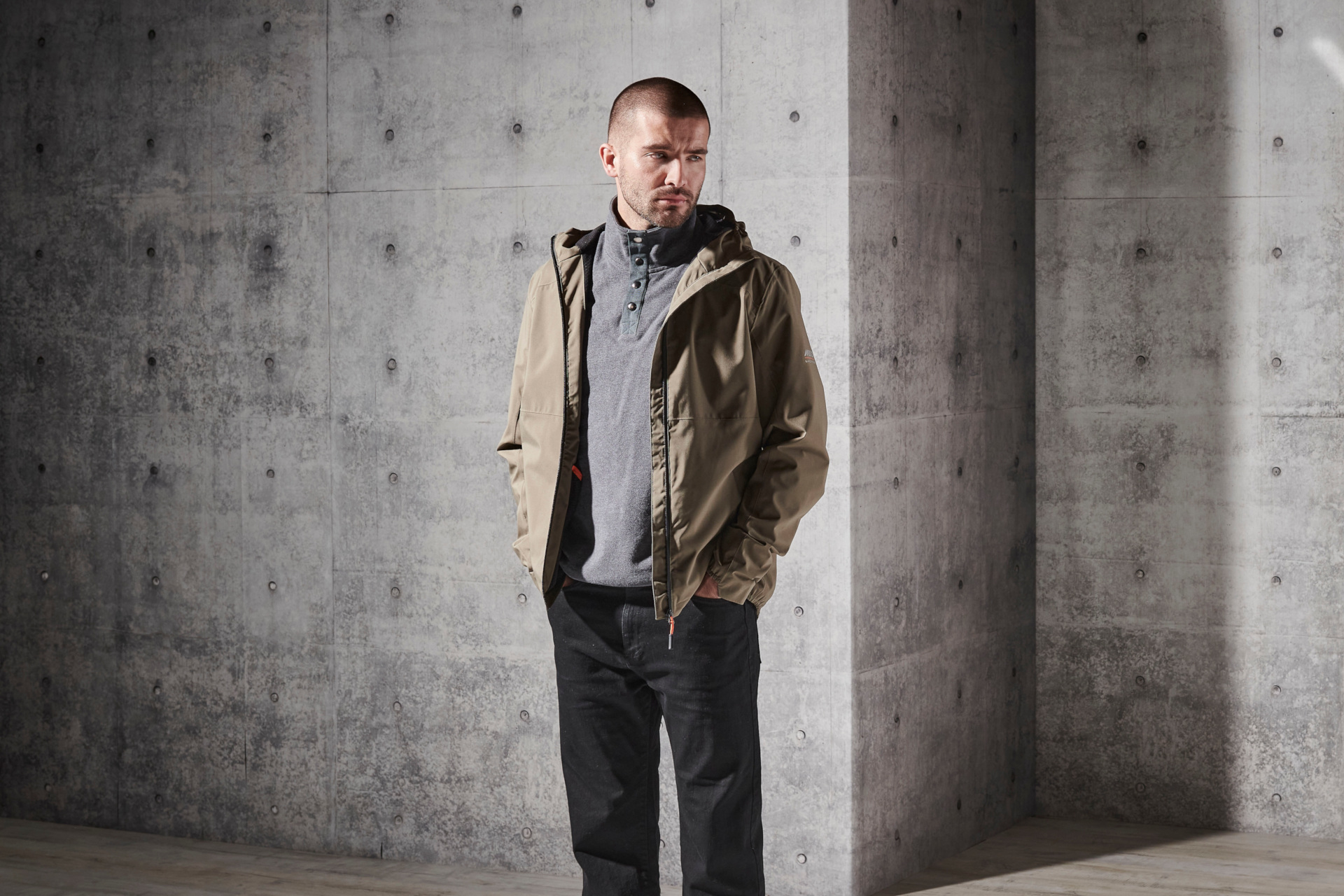 Two iconic British brands have teamed up to create the ultimate performance wardrobe for busy adventurers. Titled Above And Beyond, the collection is the work of outdoor clothing label Musto and car maker Land Rover. Building on the former's advanced knowledge of technical fabrics, the collaboration has resulted in a clothing line made up of durable pieces that can withstand any situation – letting wearers explore some of the harshest environments on the planet to their heart's content, in style and comfort.
So, where does Land Rover come in? The new collection has been inspired by the car manufacturer's most recent release, the New Defender, and incorporates specific details from the vehicle to create a visual dialogue between the two. Like the collection itself, the New Defender was built for exploration and traversing challenging places.
'Designing technical performance clothing is at the very core of Musto's expertise,' said Musto's Executive Chairman, Paul Stoneham. 'The partnership with land rover brings together two innovative and design led British brands, both with a deep heritage, to form a unique product collaboration. The Musto above and beyond collection will provide adventurers protection to perform at their very best in the outdoors with state-of-the-art design and material technology as well as superb comfort and durability.'
'The new Land Rover Defender is pushing the boundaries of automotive design, and we took this as inspiration to work with Musto to create our most advanced, technical and capable performance collection yet,' added Joe Sinclair, Director of Branded Goods and Licensing at Jaguar Land Rover. 'Our ambition was to launch a specialist range of clothing and equipment that united the world-class capabilities of the defender with our customers' thirst for adventure. With the above and beyond collection, we have undoubtedly achieved this goal.'
What's In The Collection?
As mentioned, the 24-piece collection was inspired by Land Rover's New Defender, and is comprised of jackets, parkas, vests, hoodies and t-shirts – as well as various accessories for outdoorsy activities. These accessories include multi tech gloves, a folding spade and a unique hardware activity belt which features an ANSO COBRA buckle and robust webbing (it's also been tested in real world conditions bu Land Rover Experience).
Fabrics for the collection were chosen based on their performance value, so that garments could be worn whenever and wherever without feeling smothering or bulky. Think Gore-Tex, PrimaLoft® Black Eco and PrimaLoft® Aerogel.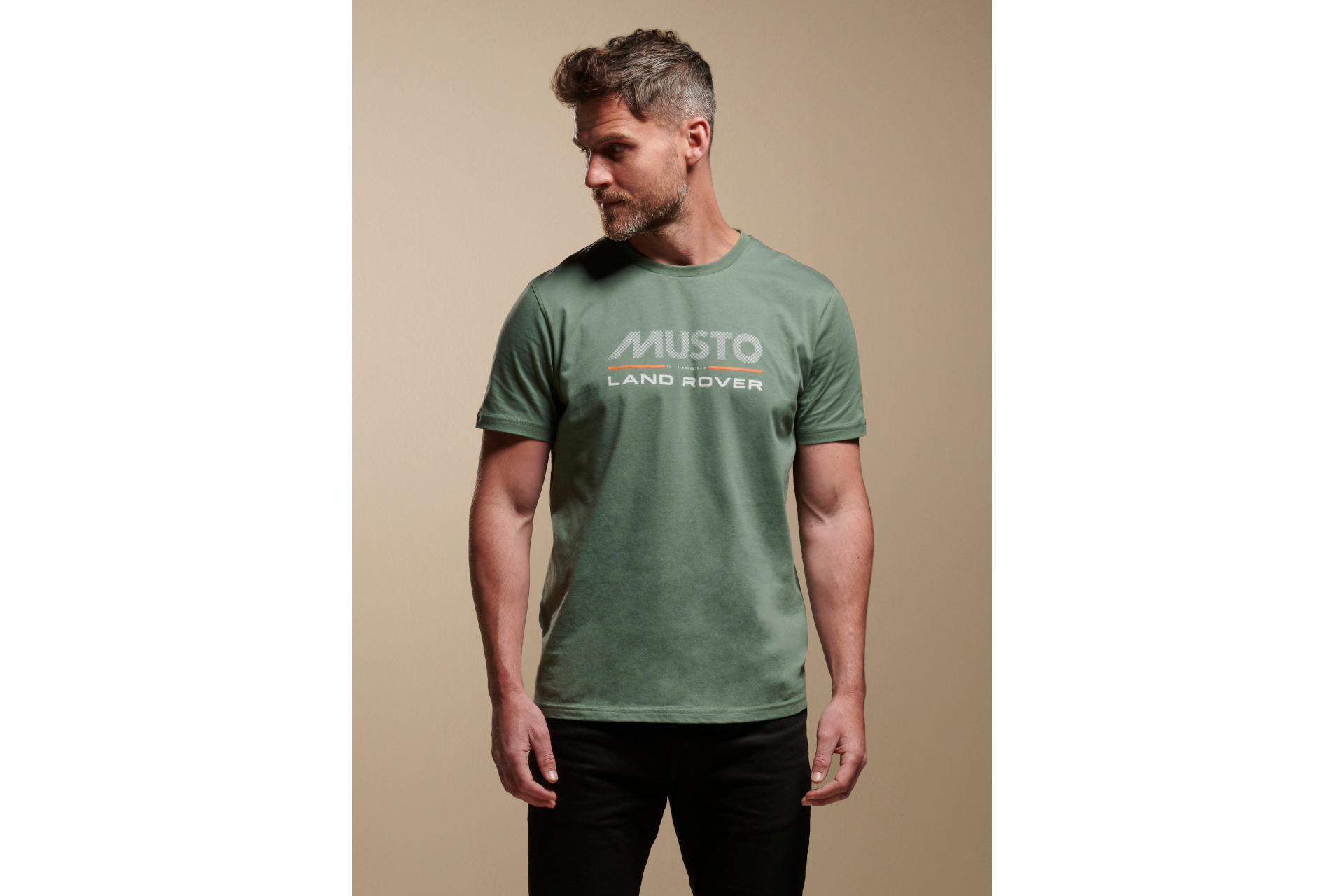 Highlights
Some of the more technical highlights from the Above And Beyond collection include:
KK Quickburst zip technology, which is included in the Rodinia hybrid jacket, designed to help users transform the jacket into a vest seamlessly
Primaloft® Black Eco, also present in the Rodinia hybrid jacket, a more lightweight alternative to down developed by the US military. PrimaLoft® Aerogel-lined pockets also provide a thermal barrier that protects mobile phones from extreme temperatures, enabling them to maintain their battery power for longer
RECCO® integrated reflective antenna on welded-thermo jackets to help the wearer appear more visible for rescue teams
When Will The Collection Be Available?
Musto and Land Rover's Above And Beyond collection is available to shop now from musto.com
Images courtesy of Musto and Landrover