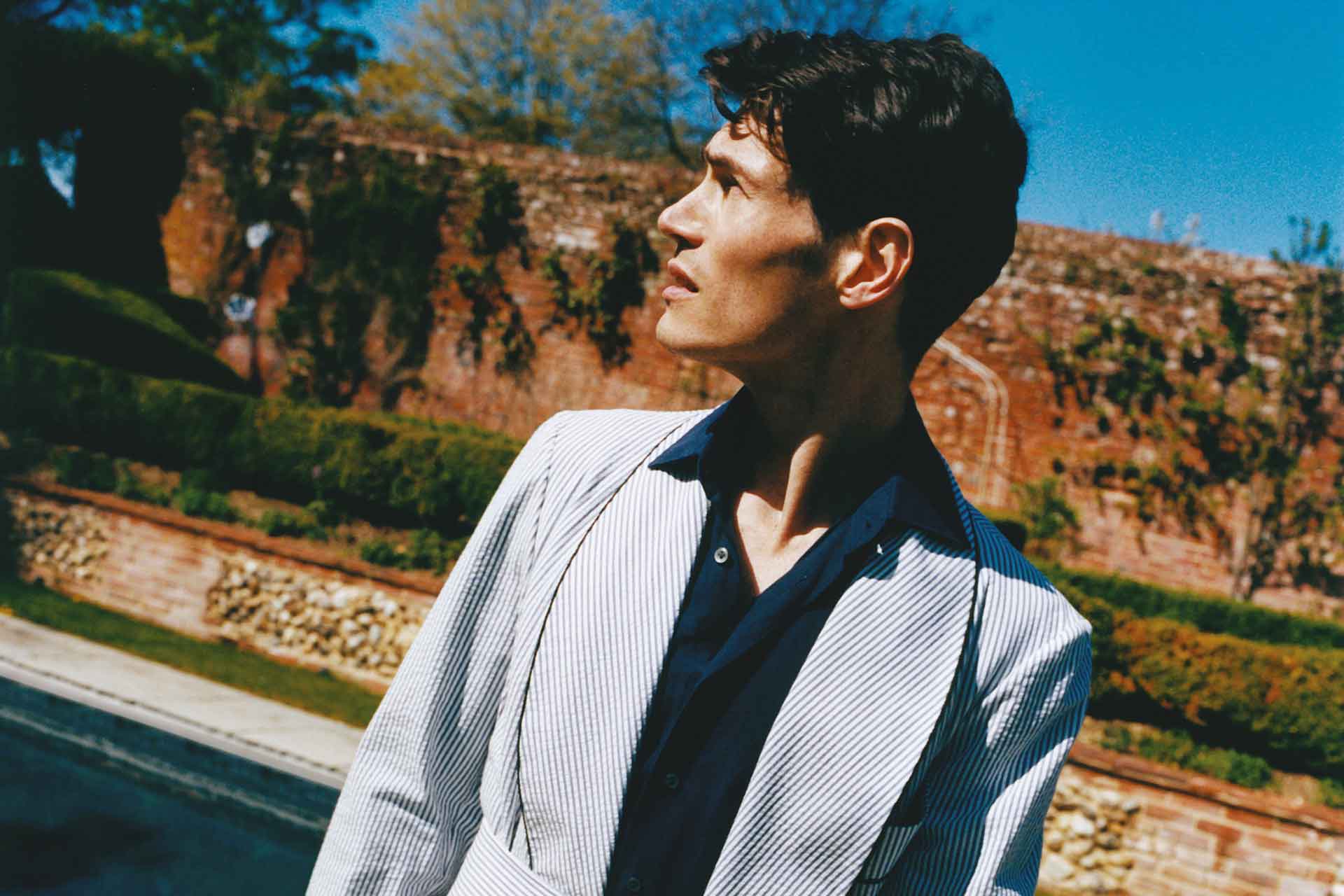 New & Lingwood: Luxury British Menswear That Makes You Feel At Home
---
New & Lingwood is a Great British Brand 2023
New & Lingwood is an entry in our Great British Brands 2023 book. 
New & Lingwood: Great British Brand 2023
'We had spent much of 2021 working behind the scenes to make our heritage brand future-proof, agile and ready for a brave new world. Our online business had doubled, we had brought in new customers, but the question remained: what happens when our stores reopen? Last year began with our first new London store for 100 years on Chiltern Street, designed as a concept shop: it's a place to experiment, to introduce new styles in keeping with our brand but engaging with a broader customer group who might not come to our Jermyn Street flagship. 
'We held community-based store events with a Frieze evening and street parties for collection launches, integrating the neighbourhood when possible. It was risky, but has paid huge dividends, challenging us to evolve our product to fit that space. Chiltern Street highlighted our elevated loungewear concept: people want to be more comfortable. We want our clothes to make you feel "at home, anywhere" but also maintain the refinement of our tailoring heritage. Physical presence is hugely important to us: while our online business still expands, our stores are now exceeding pre-pandemic levels. 
'Big news this year will be our new store on Savile Row, home of our bespoke tailoring – the best innovation happens when it has its own space to grow. Circular fashion and sustainability will be our focus here, in an innovative, individual space, highlighting craft quality for customers who ask "how can I shop my values?" Fashion contributes to some of the climate challenges we face. So we are devoting our attention to the idea of sustainability and circularity, embedding it in our business vision: menswear built to last; materials produced by artisanal craftspeople in small batches; innovating around the concept of resale, refurbishing and recycling. Suppliers, customers and the industry are all better off.' Freddie Briance, Chief Executive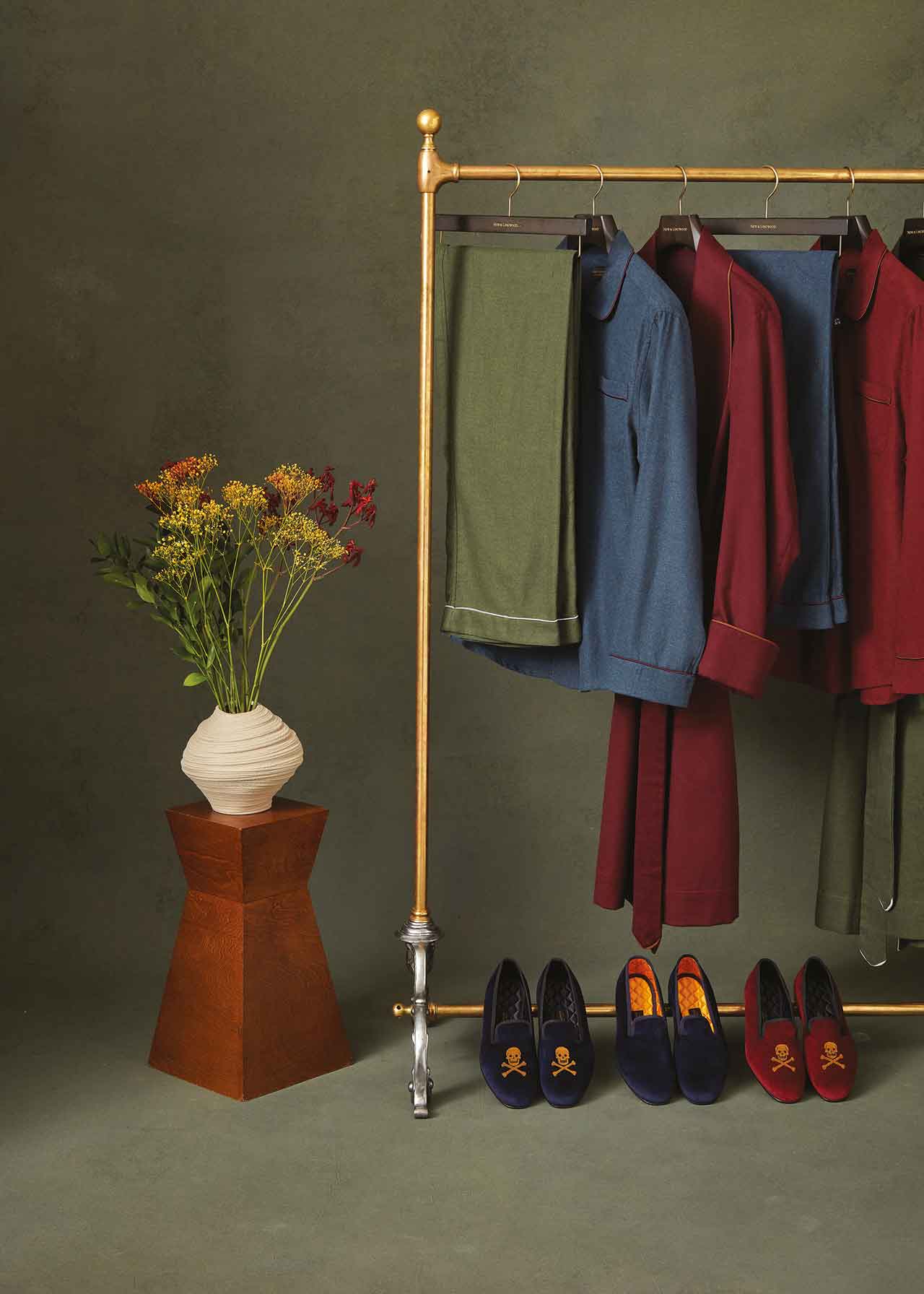 Brand Timeline
1865
Miss Elisabeth New and Mr Samuel Lingwood found the business in Eton, to serve college scholars. 
1922
New & Lingwood opens a store on Jermyn Street, one of London's premier menswear destinations.
1972
Poulsen Skone, famous shoe and bootmaking firm, joins the company, extending its range of classic footwear.
2018
New & Lingwood opens its first US outpost on New York's prestigious Lexington Avenue.
2022
The company opens its elevated loungewear concept store on London's Chiltern Street, reaching a new audience.
DID YOU KNOW? 
The New & Lingwood store on Jermyn Street was destroyed by bombs during the Blitz, but was rebuilt and expanded. 

The frontage of the Jermyn Street store featured in the film A Hundred and One Dalmatians. 

To mark Queen Victoria's Golden Jubilee in 1887, founder Elisabeth New had the Eton store's exterior painted white. 

In 1915, the upper floors of Jermyn Street were transformed into a hotel called The Felix. 

Actor Hugh Laurie wore New & Lingwood's Peacock silk dressing gown for the TV drama series The Night Manager.
NEW & LINGWOOD
53 Jermyn Street, London, SW1Y 6LX
+44 (0)800 083 5102