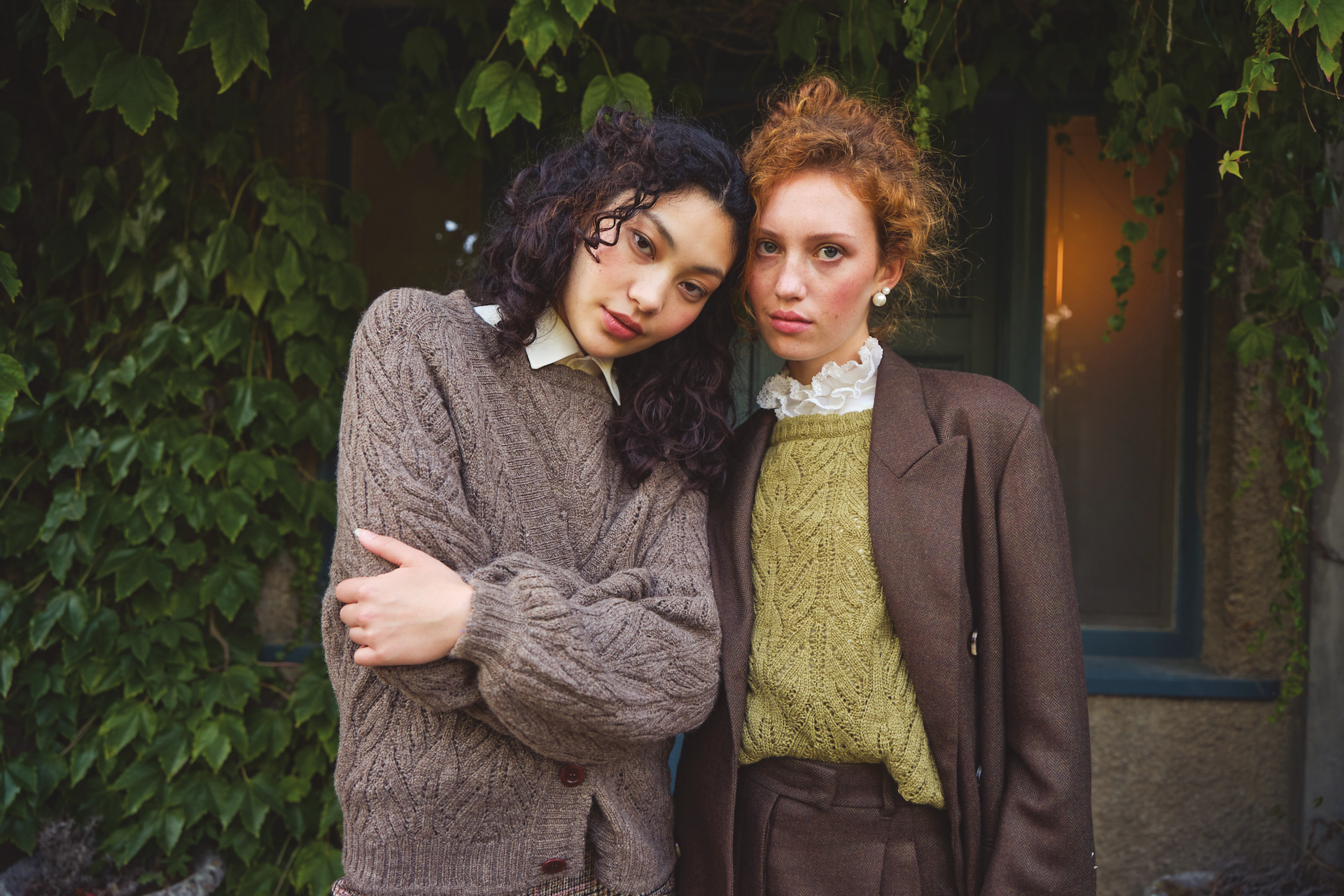 Meet the New Queens of Country Style
What are the rural set wearing now?
From Barbours to wellies to Land Rovers, classic British country style has always been distinctive. But in recent years a whole raft of new names have sprung up to kit out the burgeoning country crowd. So who are the names to know in 2023? 
Main image: Herdwear
Behind the Evolution of British Country Style
Thirty years ago, the idea of there being a 'country uniform' might well have been scoffed at. Country people don't have uniforms, you'd have said – they just throw on their grandpa's old Barbour and a pair of wellies, possibly with someone else's name on.
But have those days gone? Today, country dressing is increasingly sophisticated – indeed, a whole industry has sprung up to meet demand for stylish country clothing.
There are, says The Times' fashion editor Harriet Walker, two camps of country dressers. The first is the most recognisable, those 'more likely to inherit their clothes or find them in the back of a Volvo than buy them'. For 70 years, the undisputed leader of this camp was the late Queen Elizabeth II, whose country style archive – recently rediscovered on Netflix's The Crown – was legion.
So, who has replaced the late queen as the leader of the pack? Princess Anne, says Harriet: 'Her look is very much like the Queen's look. When you think about Princess Anne, you think of a Barbour and the sort of country wear that you wouldn't have unless you were involved in the rural economy.'
Then there's the other camp of country dressers – those who 'moved out of London during the pandemic and bought everything new,' says Harriet. 'It's all very shiny and quite trend-led.' Crucially, she says, 'it looks like the countryside, but it's had a modern magic wand waved over it.'
There are recognisable codes to this look: 'Quilting, wellies, chunky knits – but it's come from a shop rather than a boot-room.' The pandemic was not the only defining factor for this group. Before Covid-19 there was Soho Farmhouse, and before that there was Daylesford, says stylist Alice Manners. 'Daylesford created a London-in-the-countryside vibe and people needed to be able to dress for it. Soho House followed Daylesford and created another subsection of people who needed to have the Soho House country look.'
Some brands have stormed ahead in the country style evolution. 'Look at what Purdey has done,' says Alice. 'They've taken clothing, a subsection of the brand, to another level, and become a leader in the country style stakes.'
Holland Cooper, the brand started by Jade Holland Cooper in 2008, has also made a huge impact. 'So much of that brand is about fit,' says Harriet, 'and that's not really been an issue in country wear until now – it was just something you slung on over something else, a big baggy jumper, probably a man's. But Holland Cooper is tailored and slim fit, lots of it is very bodycon.'
Really Wild, with its shop on Sloane Square, is among this vanguard of brands who, adds Harriet, offer 'things that are recognisable to the original wearers, but appealing to the incomers and also to people who live in cities.' Both Harriet and Alice name Troy London – which describes itself as 'lasting luxury, inspired by the outdoors' – as another batch to buy. 'It does a country jacket, which if you got caught wearing it in London you wouldn't stand out,' says Alice. 'People's lives are much more cross-purpose now. I'll be in the country one minute riding and the next I'll be on the train to London going to a dinner, so I need something that can take me both places seamlessly. I think that's the approach to country clothing now, it's got to
be transferable.'
Some older brands still reign supreme in rural boot rooms and London terraces. In recent years, Barbour has collaborated with the model Alexa Chung. Last year, she described Barbour's lasting appeal: 'There's something very comforting about a brand that rewaxes a jacket for you to keep. I still wear the one my father gave me.'
My own boot room in the middle of nowhere is cluttered with 20-year-old Barbour jackets and Schoffel gilets, alongside well-worn Dubarry boots that have lasted half a lifetime, as well as those by Zara Tindall's favourite Fairfax & Favor, which comfortably and stylishly straddle the town and country line. After all, there is simplicity in old favourites – even if I do covet Campbell of Beauly's Defender jumper.
Alice favours a vintage look: 'I love looking at old-school 1930s and 1940s style for men and women, and then committing to that,' she says. 'I've got the most incredible tweed Holland & Holland culottes with a matching waistcoat, which I'd wear with a polo-neck jumper on a shooting weekend.' However, there's a lot to be said for real vintage, she says. 'I'm not averse to finding a pair of tweed trousers in a charity shop and making those my staple – some cashmere with a pair of tweed trousers, that's all you need.'