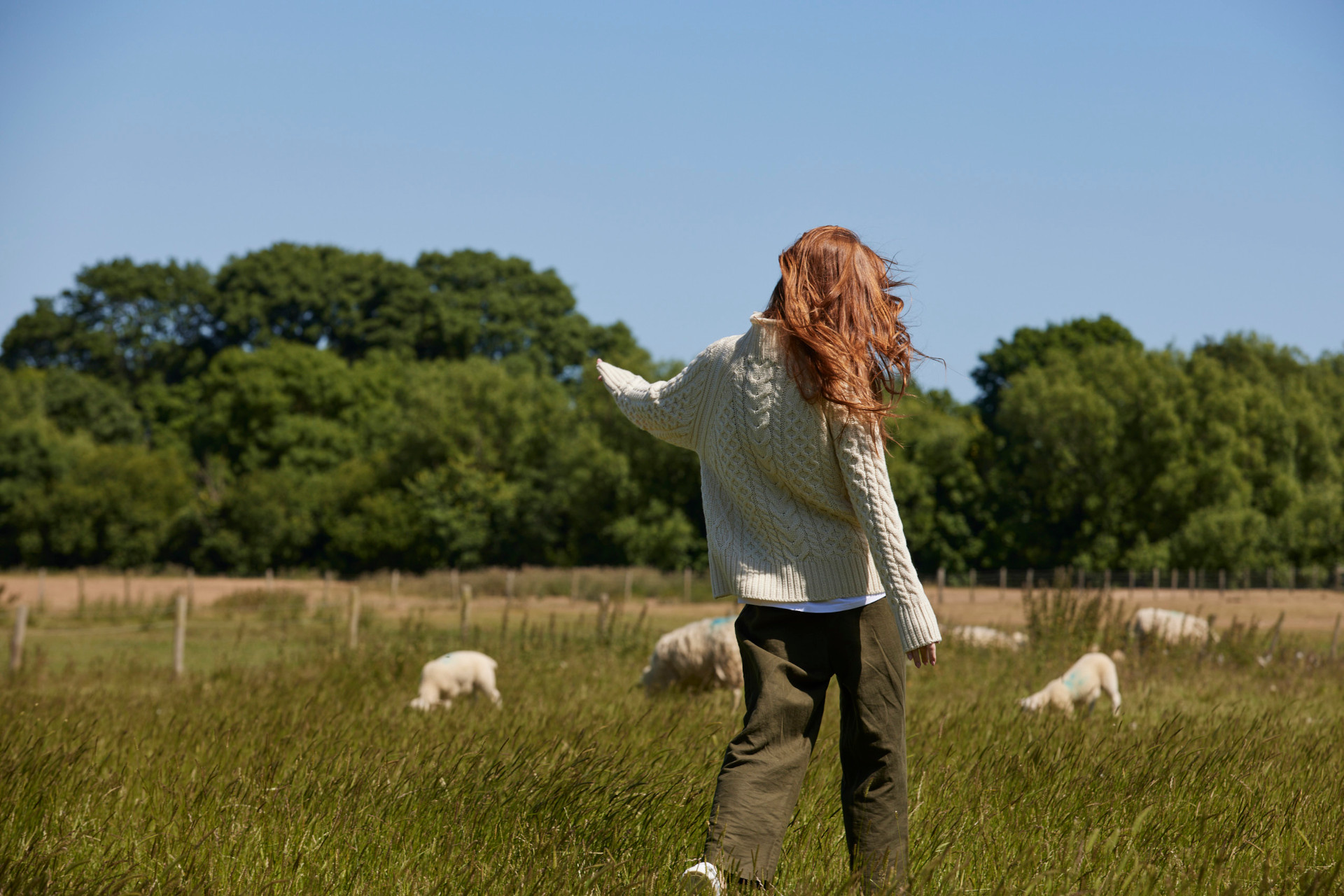 Peregrine Announces Transition to 100% Regeneratively Sourced Wool by 2026
British farming takes centre stage in the brand's new plan
Knitwear brand Peregrine has announced a new plan that will see the brand source its wool from British regenerative farms over the next five years.
Peregrine Announces Transition to 100% Regeneratively Sourced Wool by 2026
With 220 years of history under its belt, during which the brand continuously sourced wool from British farmers, Peregrine is a household name when it comes to quality, home-grown knitwear. But as of this year, the brand will be taking steps to make sure its products are kinder to people and planet. Over the next five years, Peregrine plans to transition to 100 per cent regeneratively sourced British wool.
Beginning with its AW22, Peregrine has ensured that 20 per cent of its British wool collection comes from a transitional regenerative farm, located near the sea in Rye, East Sussex. This percentage will increase by another 20 per cent each year until 2026, when Peregrine's British wool lines will be completely sourced from regenerative farms.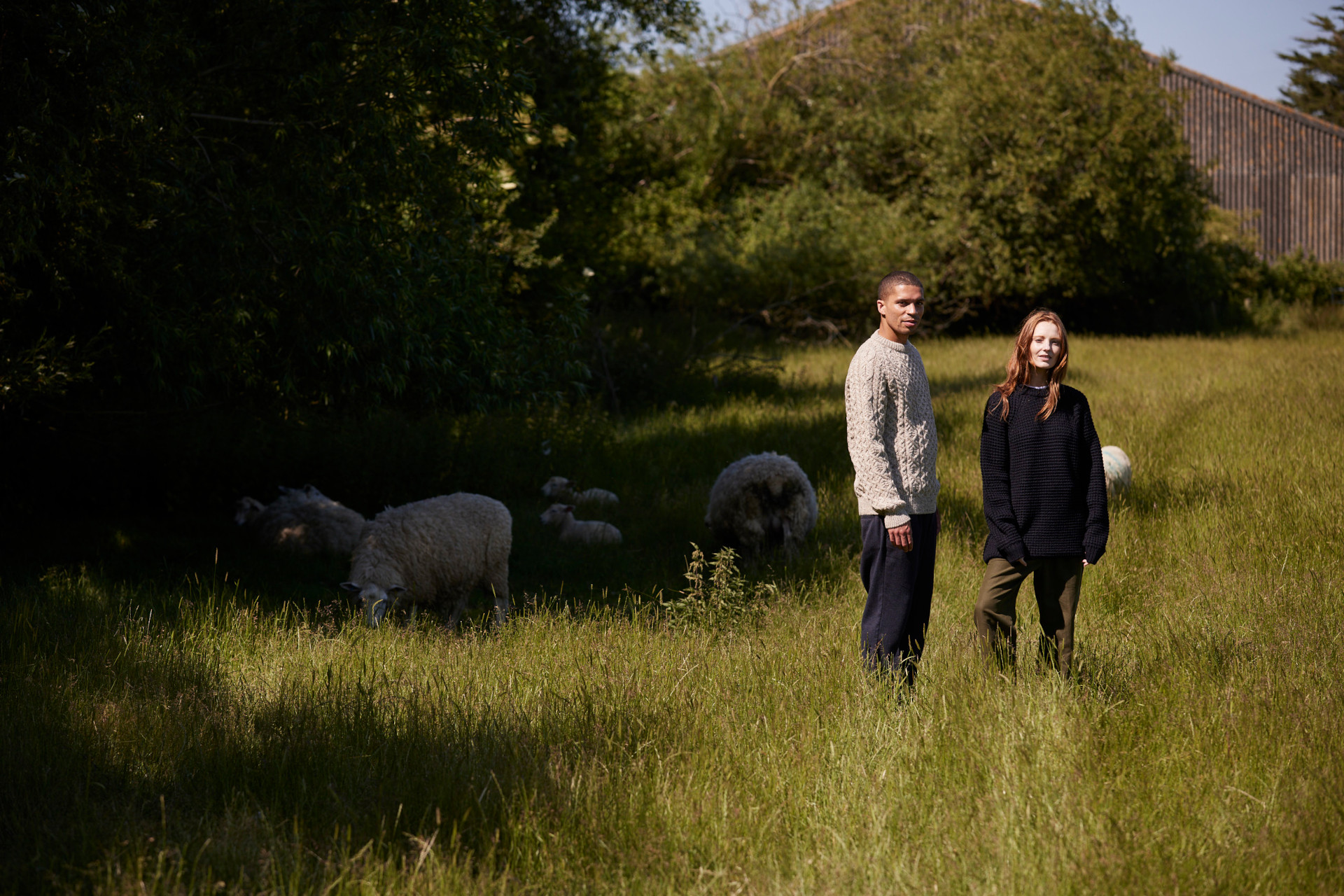 And what exactly is regeneratively sourced wool? According to Peregrine, 'a regenerative farm uses nature-friendly farming and grazing methods, to reverse climate change by rebuilding soil health and restoring degraded soil biodiversity – resulting in both carbon drawdown and improving the water cycle. Regeneratively sourced wool is from sheep reared in a farming system of this kind.
'Regenerative agriculture not only "does no harm" to the land, but actually improves it, using technologies that regenerate and revitalize the soil and the environment.'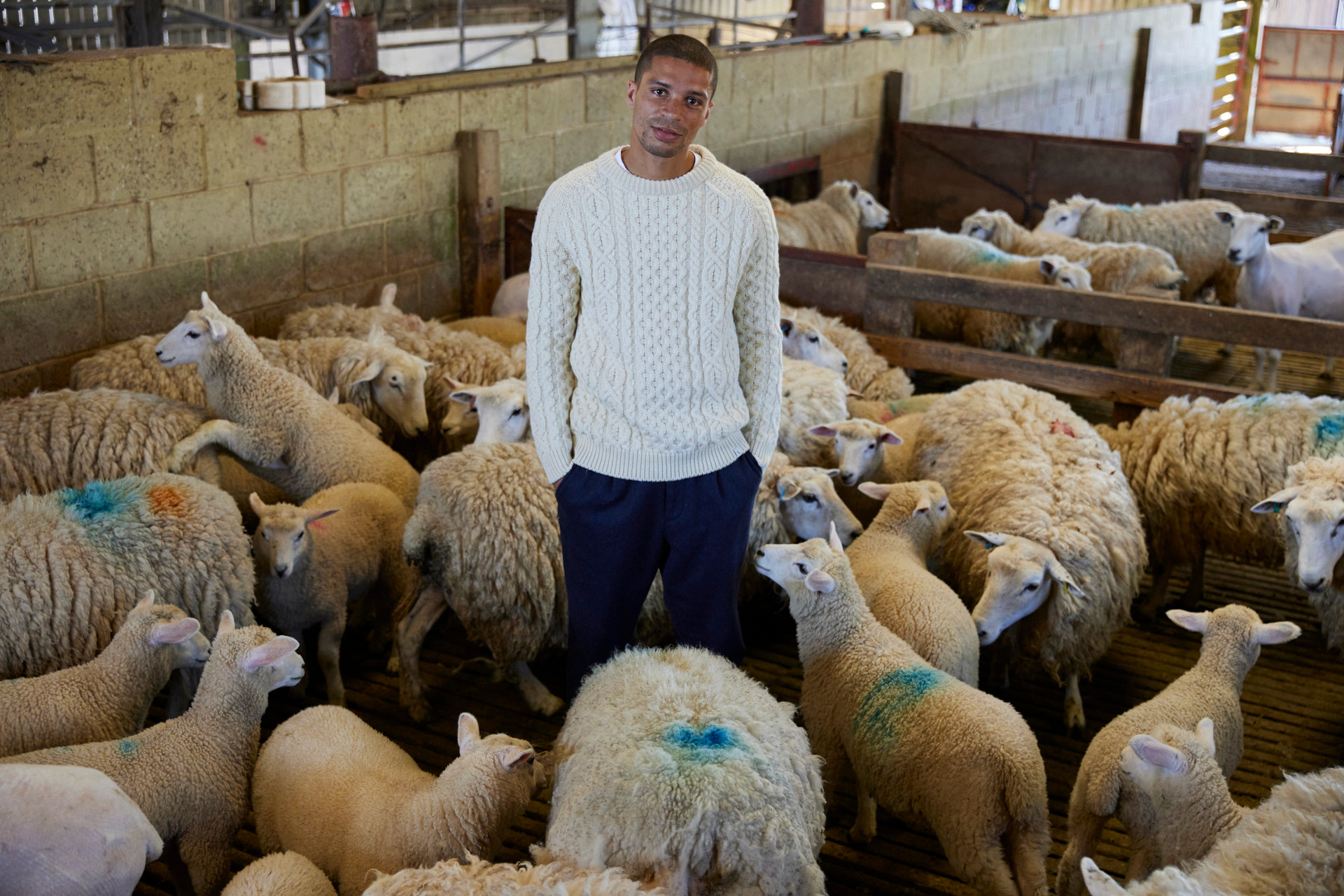 To help Peregrine on its journey, the brand has teamed up with Pasture for Life, a certification body that works with UK farmers to help them get into regernative farming methods, and Soil Mentor, an affordable app designed to provide guidance to improve soil health on-farm.
'The UK is one of the most nature-depleted countries in the world and we are supporting farmers working to turn this story around,' commented Tom Glover,  Managing Director at Peregrine. 'Through our work with Pasture for Life and Soil Mentor, we are able to make a difference at farm level and help drive the national movement towards more nature-friendly farming practices.'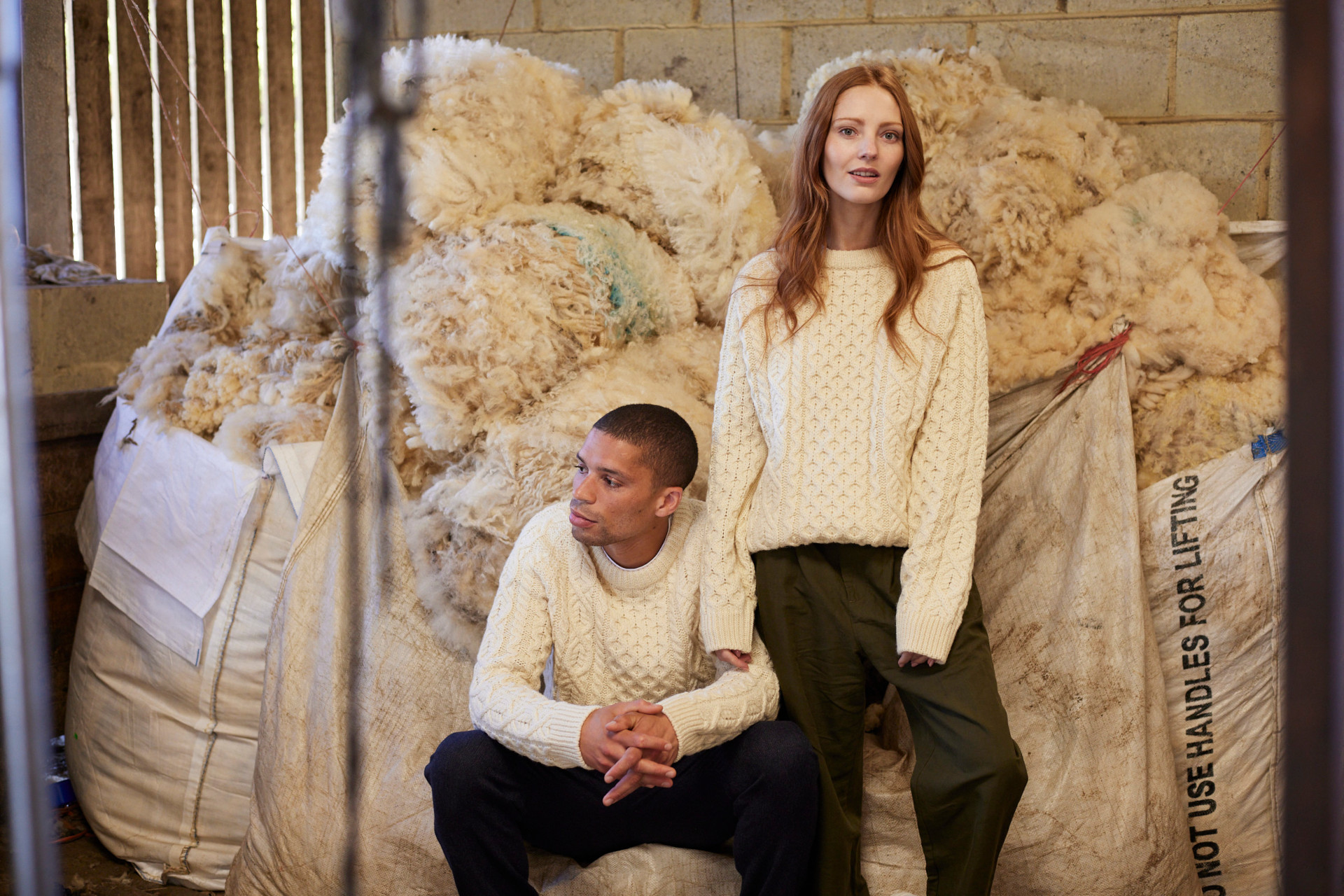 'Well-managed pasture and grasslands are rich ecosystems that teem with life; grazing them with animals is vital in maintaining and regenerating biodiversity, soil health and carbon storage,' added Jimmy Woodrow, Executive Director at Pasture for Life.
'Today, such practices are sadly in a minority and need more public support. Feeding livestock on pasture all year round is not easy and many farmers turn to grains, cereals and other foods to bulk their diet; this leads to all kinds of unnecessary impacts that are damaging to the environment and the climate. But it can be done. We're supporting farmers to make the transition to 100 per cent pasture-fed and it's fantastic to be working with Peregrine to raise the profile of regenerative farming through the Pasture for Life certification.'
DISCOVER
Images courtesy of Peregrine