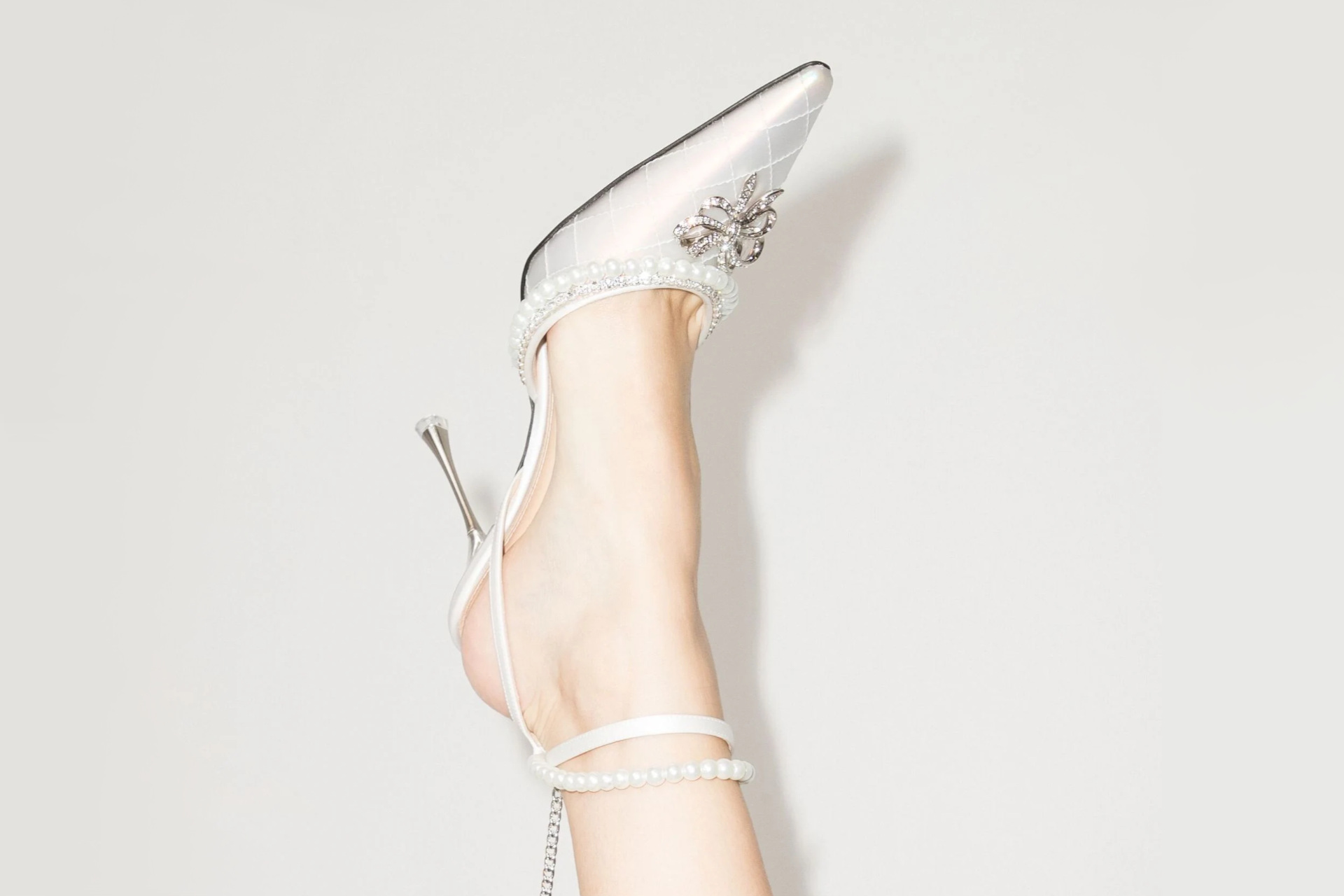 Bridal Bliss is Just Steps Away with these Silver Wedding Shoes
---
If you've made it here, chances are you've already found the dress (or suit) of dreams, and are looking for a pair of glitzy heels to round off the look. Ready to show a little shimmer on the big day? Get some inspiration with our edit of the best silver wedding shoes, with picks from Jimmy Choo, Burberry and Christian Louboutin, as well as rental options from HURR Collective, By Rotation and My Wardrobe HQ.
Once you've found your garment of choice for your wedding day, the next step is finding the right accessories to match. From veils and jewellery to the perfect pair of shoes, there's a lot that goes into creating a bridal moment. If you're stuck for choice, try adding some shine to the day with a pair of silver wedding shoes. Not too flashy, silver is a sophisticated colour that matches engagement rings and compliments the traditional wedding palette of white and ivory. Silver shoes also come in all shapes and designs – from stilettos and pumps to kitten heels, sandals and flats – meaning that you can wear them at any venue, and even after the big day itself.
Looking for some metallic inspiration? Look no further. As always, before you buy, check at home to see if you have something that fits the bill. Re-wearing old clothes is the best way to be sustainable, but if you can't avoid it then shop consciously at responsible retailers, as well as rental and resale sites.
The Best Silver Wedding Shoes
Featured image: Mach & Mach via Browns Fashion
DISCOVER MORE