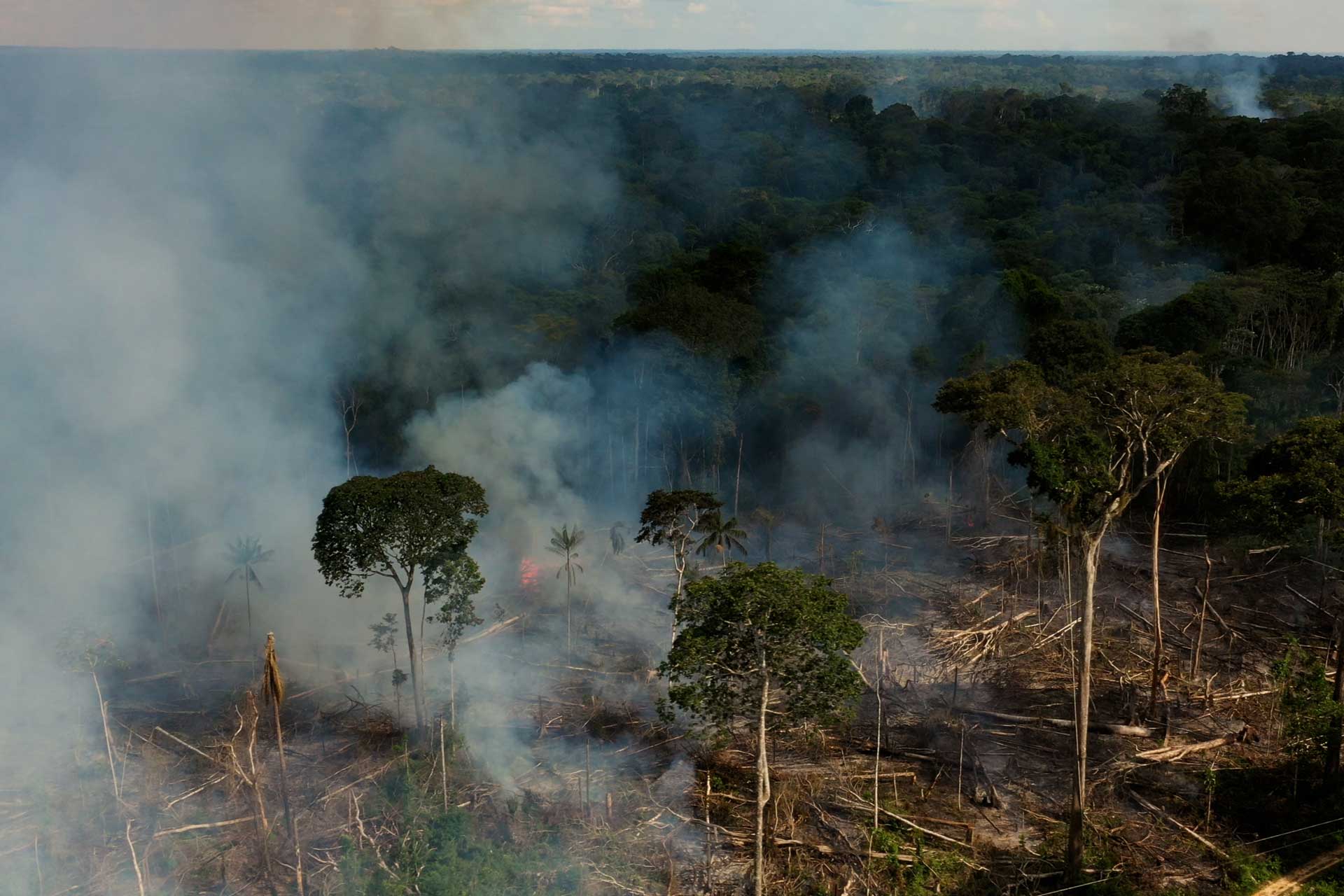 SLAY Documentary Reveals An Ugly Truth Behind Fashion's 'Natural' Materials
---
Thought fashion was going cruelty-free? Think again.
As the environmental crisis deepens, the fashion industry finds itself at a crucial point. Animal-free fabrics are ever-involving and increasingly available and affordable, but they often include plastics and fossil fuels to create; terribly unfashionable in an eco-woke world. And while fur has long been out of favour in the West (though still widely consumed worldwide), leather and wool remain key materials, sold as 'by-products' of the meat industry and touted as 'natural' and 'biodegradable'. New feature documentary SLAY, directed and produced by Rebecca Cappelli and produced by Keegan Kuhn – award-winning co-director and producer of Cowspiracy, tells a different story. Read our Q&A with the film's creator Rebecca Cappelli.
Watch the documentary on WaterBear now.
Q&A With SLAY's Rebecca Cappelli
Firstly, congratulations on SLAY – what an incredibly impactful and important film. Did the film turn out as you'd imagined when you embarked on the project or did anything surprise you along the way?
Thank you very much for your kind words. SLAY is an unscripted documentary. This was very important as it did not limit the scope and allowed for more authenticity in storytelling. I thought I could make this film very quickly and easily – it turns out this is one deep rabbit hole and we realised along the way, with my cinematographer Abhi Anchliya, that we had to go to China, or cover Brazil or go further and do more research. Because it is unscripted, everything you see in the footage is our first time on location.
One shocking realisation for me is that everywhere we went we found suffering, destruction, and pain in plain sight. In Australia covering the harms of the wool industry for example, while I have complete trust in the integrity of the activists we worked with, I was sceptical we would find evidence right away. I thought we would have to go back several times. In reality, it is happening right there just over the fence and that will always stay with me. I invite anyone doubting our findings to come with us on a field trip and see for themselves.
What is the main thing you hope viewers will take away from the film?
Viewers are taken on a journey in several countries, with data and information about the interwoven harms of the skin trade on the planet, people and on animals. We also use storytelling to help people make the connection with the plight of animals as individuals so that we can use emotional and intellectual intelligence to ultimately take action for good.
This is why we chose WaterBear as a distribution partner. We wanted to show SLAY on a platform that was also devoted to taking action – dedicated to solving the key challenges facing our planet.
We also have a number of campaigns we support on slay.film and on WaterBear so people can take action right after viewing the film. We urge every EU citizen to sign the ECI from Eurogroup for Animals to ban fur farming and fur sale in Europe.
You're open in the film about your former consumption of animal products in fashion, how can people watching who are having the same experience and feeling guilty or defensive move past these emotions and into positive action?
As a documentary filmmaker, my responsibility is to provide the best possible experience and the most accurate information. People's responses belong to themselves.
I'd like us as individuals to understand we need both intellectual intelligence, based on data and science, and emotional intelligence. Nature has selected emotions and empathy as human traits. It is very important for us not to judge our emotional response and feelings such as sadness, pain and shame as negative. This is important information that we need to use to make the best possible decisions in the future.
Generally speaking, we need to decrease our consumption: the most sustainable fashion is the one you already have, or of course second hand. If we absolutely must buy something new then we need to make sure it is a purchase that does not harm people, the planet or animals.
How much impact do you think we can have as individuals against the power of these big businesses?
I really advocate for a collective mindset and in the case of the fashion industry and fashion brands, it is not an "us against them" situation. SLAY fully supports Collective Fashion Justice and its founder Emma Hakansson to work with brands and support the adoption of sustainable, ethical animal-free alternatives. SLAY aims to empower people to defend the defenceless.
In the case of the fur, leather and wool industries – and all industries and people for that matter – who abuse animals, the planet and people for profit, they need to see the writing on the wall. They must understand that people are intelligent and are seeing more and more the effect they are having on the planet.
Can you see a future for fashion where we're reusing and up-cycling at a greater rate than we're producing?
All of the problems we face in the world are not because of a lack of solutions, but because of a lack of action. I would love to see de-growth in fashion until the point where 100% of fashion uses materials that already exist in the world. Imagine that world!
What's next for you after SLAY?
I can't share yet as I believe in working quietly, and I want to allow things to come to me spontaneously too – but I will follow where animals suffer and defend them in the best of my own capacity.
SLAY is available now, exclusively on WaterBear, a free streaming platform dedicated to the future of our planet, the documentary seeks to expose unethical practices whilst showcasing practical solutions.