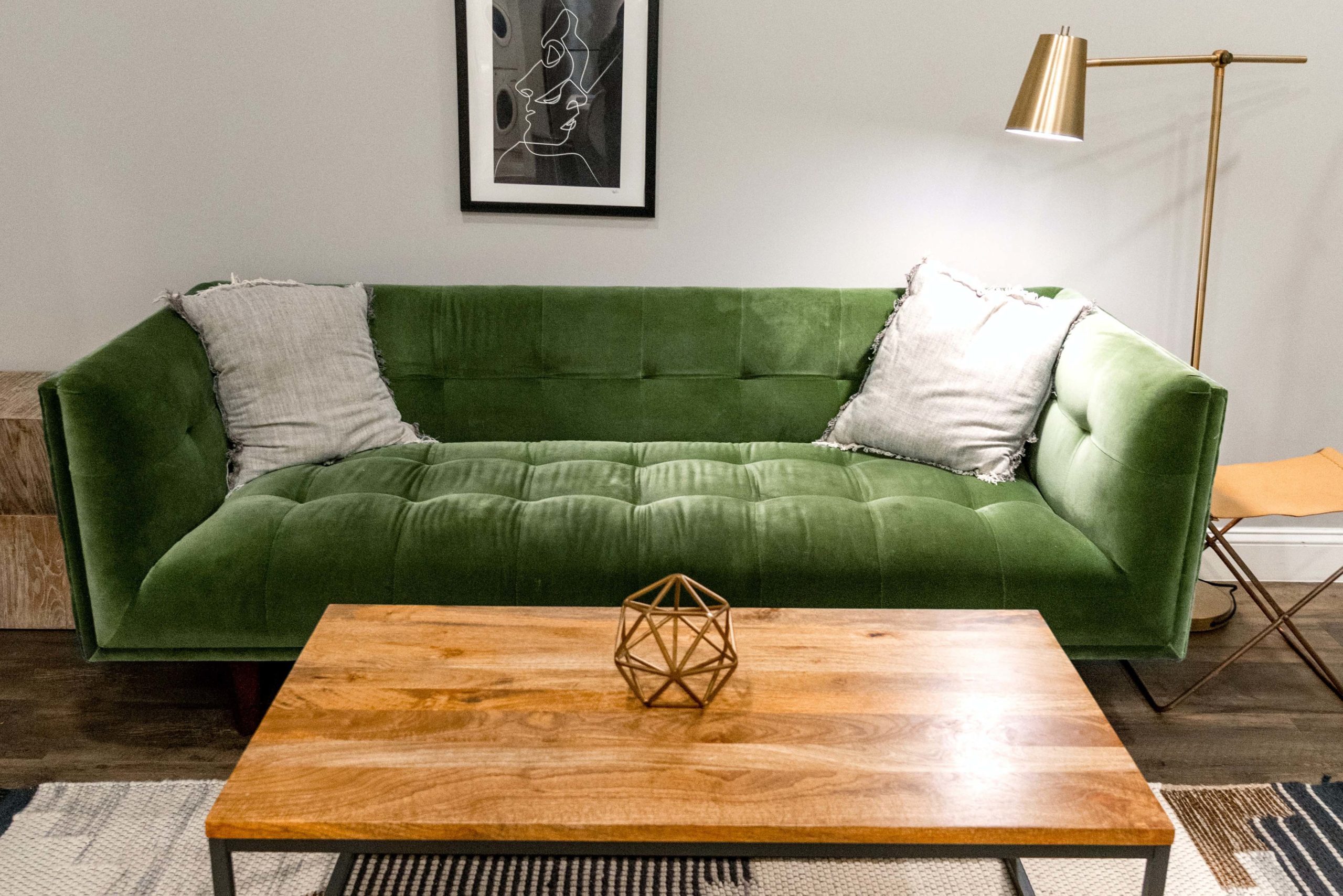 A Guide to the Art of Upcycling
Don't just recycle. UPcycle.
Interested in getting involved in upcycling this spring? Here are five easy ways to get started with refreshing your old furniture, cushions and upholstery. And to get you thinking, we've called upon two upcycling experts to tell us why we should be going one step further than recycling our waste, and upcycling furniture, clothes, art and more, right now.
6 Easy Ways To Upcycle Your Interiors
The Best Places to Buy Antique Furniture
Lesley Magnay of East African Trading Company on Upcycling
Lesley Magnay runs the East African Trading Company in Uganda, and uses the horns of Ankole cows, a bi-product of the meat industry that is usually burnt as waste, to produce beautiful homeware pieces. Here she tells us how she launched her upcycling brand, and how we can do our bit day in, day out…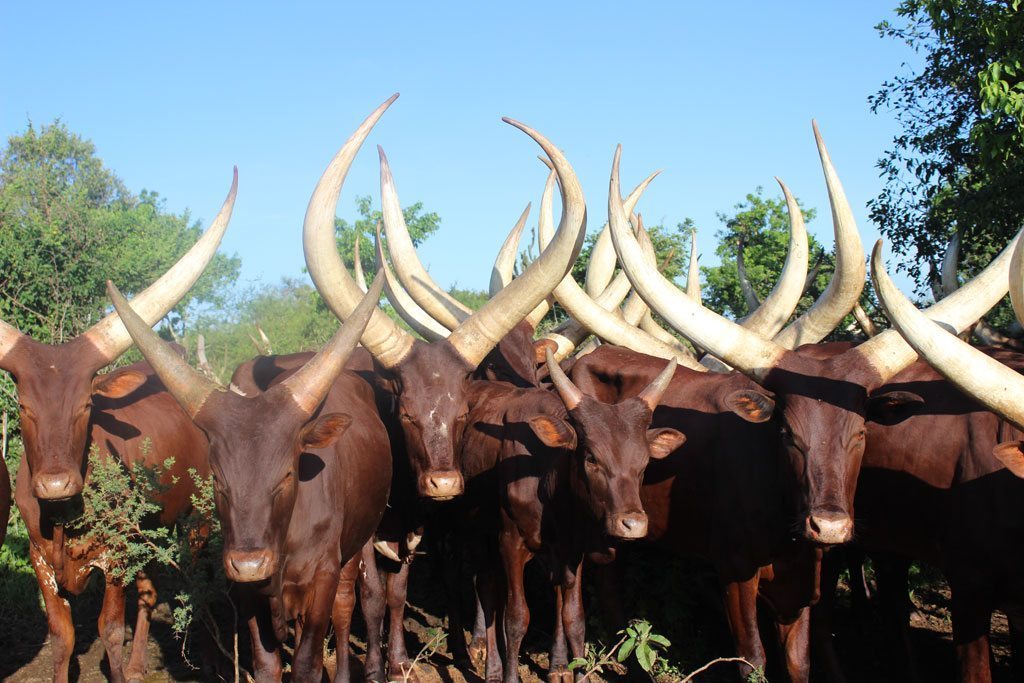 How did you get involved in upcycling?
The Ankole cattle in Uganda are part of the national beef herd, providing milk to the families who tend them daily and supporting the beef and leather industries at maturity. One of the first things I noticed was that the horns, a prized feature of the Ankole tribe, were being burnt at the abattoirs, with just a few being used for local ornaments and jewellery. I was fascinated by the beautiful natural colours of the horn when sanded and polished and set about finding the artisans who converted the horn. I was amazed by their talent in both bringing out the natural colours and producing a range of household and jewellery items for the local market. By working with them we were able to design new products and focus on quality to make suitable products for the international market. This not only made use of a waste product but improved the income of the farmers who now sell the horns, provided employment for the artisans, and developed and exported to retail business around the world for a unique natural product.
The Best Luxury Resale Sites and Rental Services
Why is now the time to get serious about upcycling?
Living in Uganda for the last thirty years, I have been made aware of the increase in urbanisation and an increase in the amount of waste being created. Initially, the majority of urban waste in Africa was food waste, but today the rise of packaging & plastic products has meant that African cities are creating as much waste per capita as the Western World. With the global population expected to reach nine billion by 2050, we must protect our scarce resources and be specifically aware of the potential for recycling and upcycling.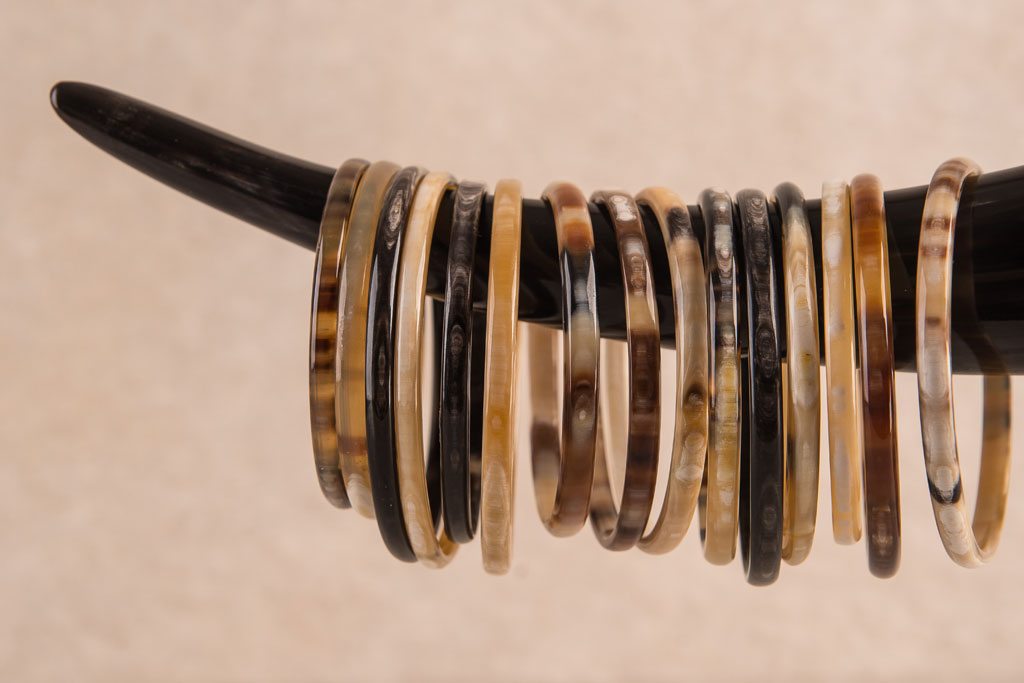 How can a nation obsessed with the new and the now get into the art of upcycling?
The biggest impact we all can have is to recycle our day-to-day rubbish. Upcycling needs some level of creativity and the skills to work with a material. I am very proud of the artisans we work with turning a dull raw horn into a multitude of products. Something which has been upcycled does seem new to us and we also have the added value of the feelgood factor that has come from buying or creating an upcycled product.
How can we upcycle in our daily lives?
It is easier than you think, you just have to be a bit creative, buy responsibly and try to reduce the amount you are throwing away – you'd be surprised how easy you find it.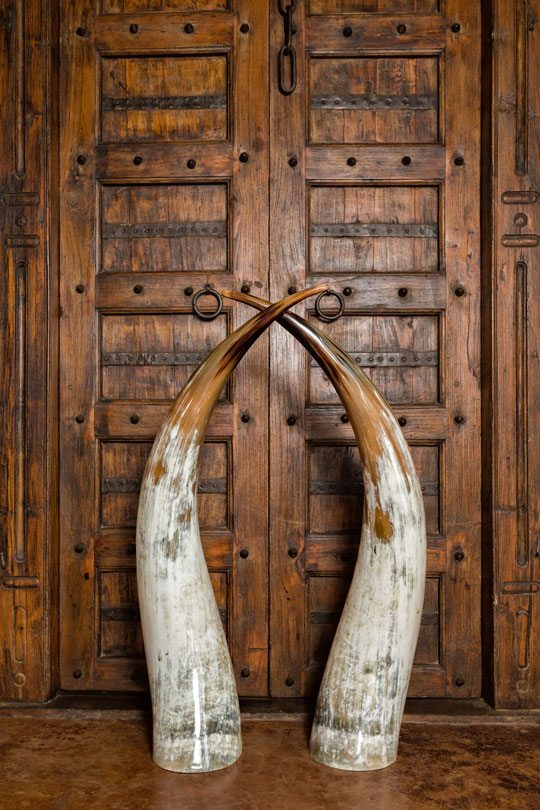 Is it more about art or ethics for you?
Whilst I believe in recycling and upcycling in my day to day life, working with the Ankole horn has inspired me to create beautiful products from the natural and renewable horn.
Anything else we should know?
When talking to our clients about the Ankole products, I love to tell them about the Ankole cattle, the farmers and our artisans. In the hands of our artisans, we can make anything from beautiful horns themselves to the fine jewellery and our unique salad or fruit bowls, only possible due to the size of the Ankole horns. We are not only providing an extra source of income but also preserving the Ankole breed as these would be bred without their horns eventually, so we are keeping a beautiful herd going.
Find out more at eastafricantrading.co.uk.
How To: Travel More Sustainably
Author Max McMurdo on Upcycling
Max McMurdo's book 'Upcycling' is all about projects to get excited about. Max tells us why it's a great time to get involved with the recycling trend (and how you can get started)…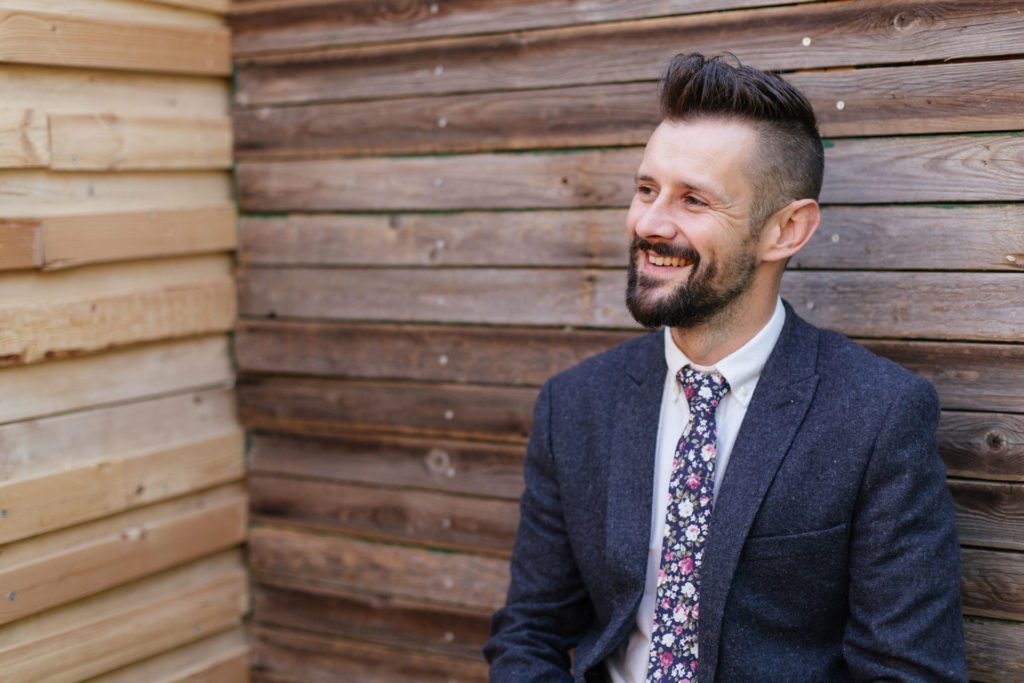 What is the state of upcycling?
When I started to restore back in 2002 I was told it was just a fad, it wouldn't last and I was wasting my time! It, of course, wasn't even called upcycling back then, I was just a hippy in a campervan collecting junk and turning it into stuff I hoped people might like. Fifteen years later and it's going stronger than ever, we have TV shows, books and high street stores dedicated to upcycling and I couldn't be happier!
What's changed in the last few years?
I think the success of upcycling and professional upcyclers is the ability to move with the trends and adapt. Yes, shabby chic is less popular now than it was a few years ago, but now we see the industrial design style proving popular which really lends itself to reclaimed tactile materials. Second to this, I think it's easier to upcycle than ever before, for example when upcycling a dining chair it used to take me hours to sand them back and prepare them for painting – now with fantastic chalk paints from the likes of Frenchic you require minimum prep and the results are fantastic even for beginners.
How did you get into upcycling?
I guess I actually started upcycling when I was a child watching Blue Peter, Button Moon and the Wombles! I was always making space ships from washing up bottles, my poor mum always found her washing up liquid decanted into a mug as I had already upcycled the bottle before it was even empty!
How can a nation obsessed with the new and the now get into the art of upcycling?
I think we all need to take a look at our values, do we really want disposable chipboard cold clinical designs that will be put into landfill within the next few years or should we consider spending the same money on a quality second-hand piece of furniture? Upcycled pieces are usually better made, support local artisans and become a talking point in your home when you entertain guests.
How can we get involved in our daily lives?
Start simple! We are planning some really basic how-to courses at Emmaus communities nationwide where we teach people to upcycle an odd dining chair. These are a great starting point as odd dining chairs are worth very little and readily available. You can learn the basic techniques to strip the chair, sand it back, painting, distressing, masking and reupholstering in an afternoon!

Is it more about art or ethics for you?
The most beautiful thing about being an upcycler for me is the fact that it satisfies my creative and social desires and beliefs. We are saving items from landfill while inspiring people to learn new skills and create beautiful items – it doesn't get better than that!
What's the most inventive upcycling project you've come across?
There are some wonderful buildings created from scrap, New Zealand has some gorgeous and thought-provoking container architecture. Speaking of which we are currently planning a new show highlighting homelessness and coming up with some potential upcycled design solutions! Watch this space…

And the piece you're most proud of?
It has to be my floating home, I bet George Clarke I could build an upcycled house for less than 50k – I succeeded but only just! 
Anything else we should know?
Against all the odds one of my dreams came true last year and I wrote my first book! The second is on its way. In 2017 we started with a bang by upcycling my old family caravan into a soup kitchen serving warm food and providing support to the rough sleepers of Bedford. 
Max McMurdo's book 'Upcycling' is available on amazon.co.uk. Follow Max on Twitter at @maxreestore.
Photos: Unsplash / @barrowmanphotography
DISCOVER MORE: Eco Travel: The Top Sustainable Holiday Destinations / How to Detox Your Wardrobe / 10 Must-Watch Documentaries about Sustainability