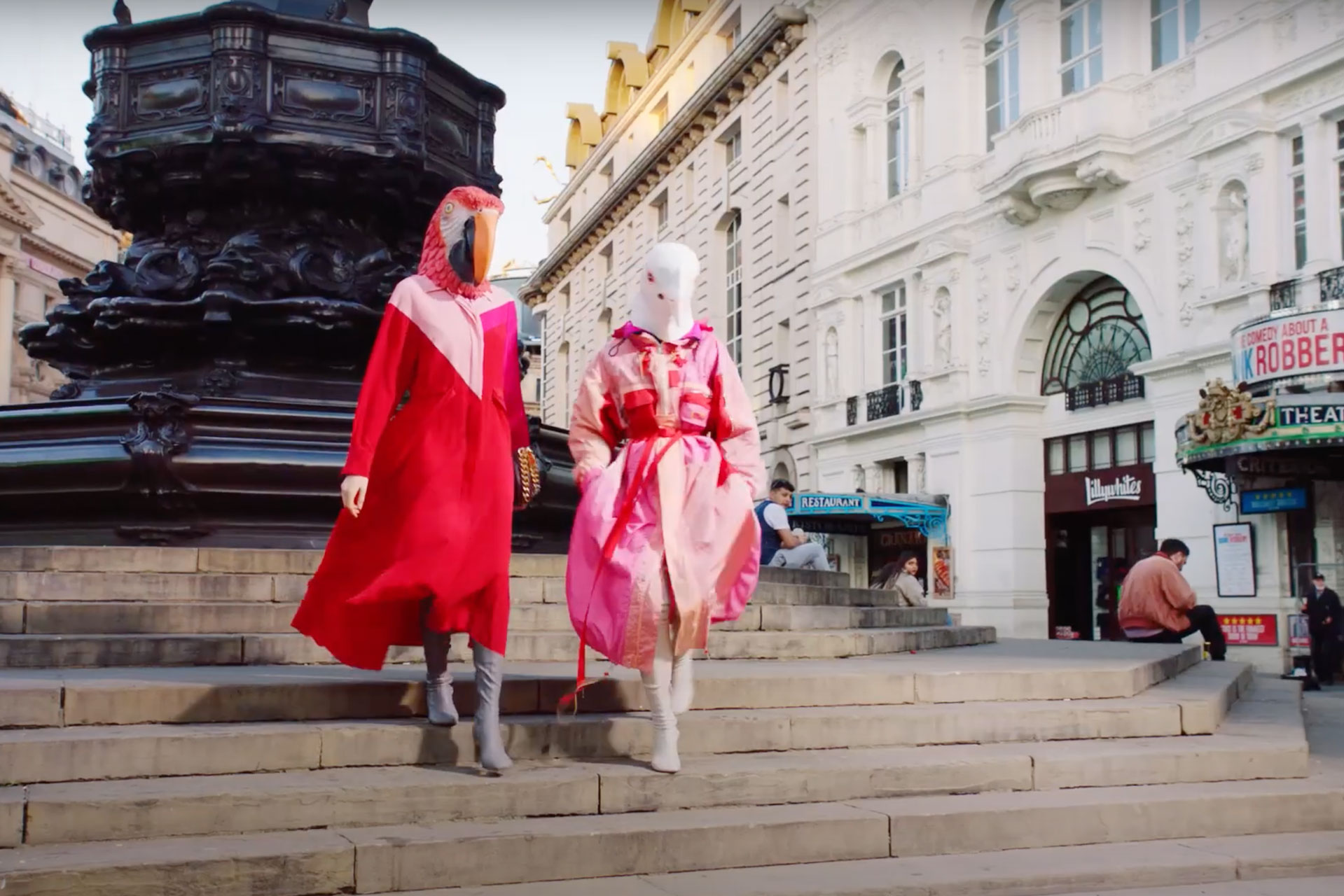 Stella McCartney Celebrates Being Cruelty-Free For 20 Years
---
The designer marks the anniversary with joyful new video 'Our Time Has Come'
Watch Stella McCartney's new Our Time Has Come film, advocating for a fur-free future.
Stella McCartney Marks 20 Years of Being Cruelty-Free
British designer Stella McCartney was one of the earliest proponents of sustainable, ethical fashion, making it the cornerstone of her label since it was launched in 2001.
To mark this significant anniversary – 20 years of being cruelty-free – McCartney launched her Autumn 21 collection today (14 June) with a fun-filled film entitled Our Time Has Come. Narrated as a tongue-in-cheek, Attenborough-esque documentary by British comedian David Walliams, the film showcases a stylish fantasy of animals populating London, living freely and taking their places amongst humans whilst wearing sustainable luxury pieces. It embodies the ethos of 'J is for Joy', taken from the McCartney A to Z Manifesto that was launched with the Spring 21 collection.
The new film communicates a message of animals as equals and supports Humane Society International's Stop Deadly Fur petition to end the fur trade both in the United Kingdom and globally.
'While this campaign is light-hearted, I wanted to address a serious issue: ending the use of fur,' says McCartney. 'Whether it is being sold here in the United Kingdom or farmed globally, barbarism knows no borders and this effort is key to my life's mission of bringing a conscience to the fashion industry. I am proud to partner with Humane Society International and to help raise awareness of the incredible work they do – please join us in ending this horrendous practice by signing their petitions now.'
McCartney has never used leather, feathers, fur or skins in her label's 20 years of operation, preferring to use innovative new materials like mushroom leather and recycled polyester. Her new Autumn 21 collection is also made from 80% eco-friendly fabric, making it the brand's most sustainable to date.
Watch Our Time Has Come below:
Autumn 2021 is available from 14 June 2021 in Stella McCartney boutiques and online at stellamccartney.com
Main image taken from Our Time Has Come.