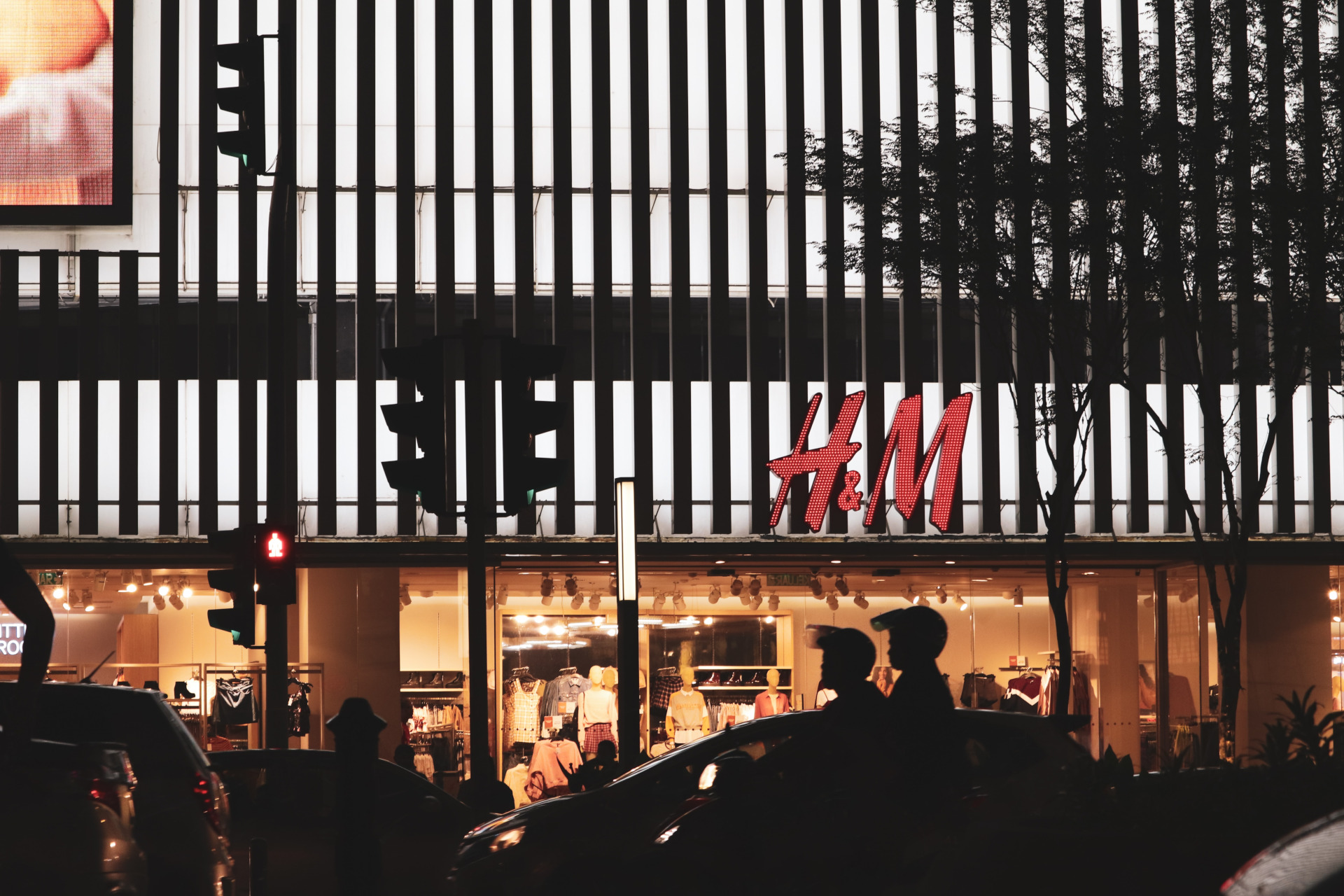 Stella McCartney, H&M and More Announce Switch to Sustainable Fabrics at COP27
---
Sustainable fashion news from COP27
With COP27 now underway, we're receiving daily updates on the goings-on in Egypt. The latest? A number of brands have announced they will switch to sustainable fabrics as an alternative to fashion textiles and paper packaging.
Stella McCartney, H&M and More Announce Switch to Sustainable Fabrics at COP27
The 2022 United Nations Climate Change Conference, otherwise known as COP27, has been in the news more often than not over the last few months. The conference, which began on 6 November, continues to flag some of the planet's most prevalent environmental issues. But there's still some good news to come from COP27's halls; a number of leading retailers, including Stella McCartney and H&M, have announced a collective commitment to purchase 550,000 tonnes of low-carbon, low-footprint alternative fibres for fashion textiles and paper packaging.
The commitment, which was led by environmental nonprofit Canopy, was proposed as a means of combatting forest degradation pressures from fashion and packaging supply chains – with the brands involved agreeing to switch to sustainable, lower-carbon alternatives, dubbed 'Next Generation Solutions'.
At COP26, the scientific community warned that at least half of the world's forests need to be conserved or restored by 2030 to minimise global temperature rises. Unfortunately, over 3.2 billion trees are still cut down each year to create fibres for packaging and clothing, using processes which release large amounts of CO2 into the atmosphere. In contrast, using Next Generation Solutions could help avoid almost 1Gt of CO2 emissions between now and 2030.
'We are thrilled to advance this commitment with forward-looking partners who are willing to challenge the status quo and in doing so provide a breakthrough for these game-changing technologies,' said Canopy Founder and Executive Director, Nicole Rycroft. 'This commitment will allow us to take a historic leap closer to the $64 billion of investments in sustainable alternatives needed to ensure forest conservation for our planet's climate and biodiversity stability.'
As part of their commitment, the signatories will also be ensuring that their respective supply chain are free from Ancient and Endangered Forests. Instead, they will be shifting towards 'Next Generation alternatives' – new materials that have a smaller impact on the planet, like fibres made from agricultural residue or recycled textiles. On average, these new materials produce 95 to 130 percent less CO2 emissions compared to forest fibres.
'At H&M Group, we are committed to becoming a circular business, in which moving towards more sustainable alternatives for our materials is crucial. Canopy has showed true leadership by bringing the fashion and regenerated cellulosic industries together with the purpose of reducing fashion's dependency on forests,' commented Madelene Ericsson, Environmental Sustainability Business Expert at H&M Group. 'Innovative low-carbon solutions, such as regenerated cellulosic fibres from waste textiles, microbial cellulose or agricultural residues, will play a vital role to help us reduce our impact on climate and protect forests, so no ancient and endangered forests are put at risk to make fashion. These next generation solutions and collaborations like Canopy's help us taking strong steps towards our goal for all our materials to be either recycled or sourced in a more sustainable way by 2030.'
'We are collaborating with Canopy to accelerate the development and adoption of Next Generation Solutions within supply chains rooted in forests,' added Stella McCartney. 'I am proud to say we have been partnering with Canopy since 2014 and have been a zero-deforestation brand since 2017 – never sourcing from ancient, endangered or protected forests. We must take action today in order to protect our forests for tomorrow.'
EXPLORE
You can find out more about what's happening at COP27 at cop27.eg
Featured image: Kishor, Unsplash